Technical Analysis
Ethereum
Weekly Time Frame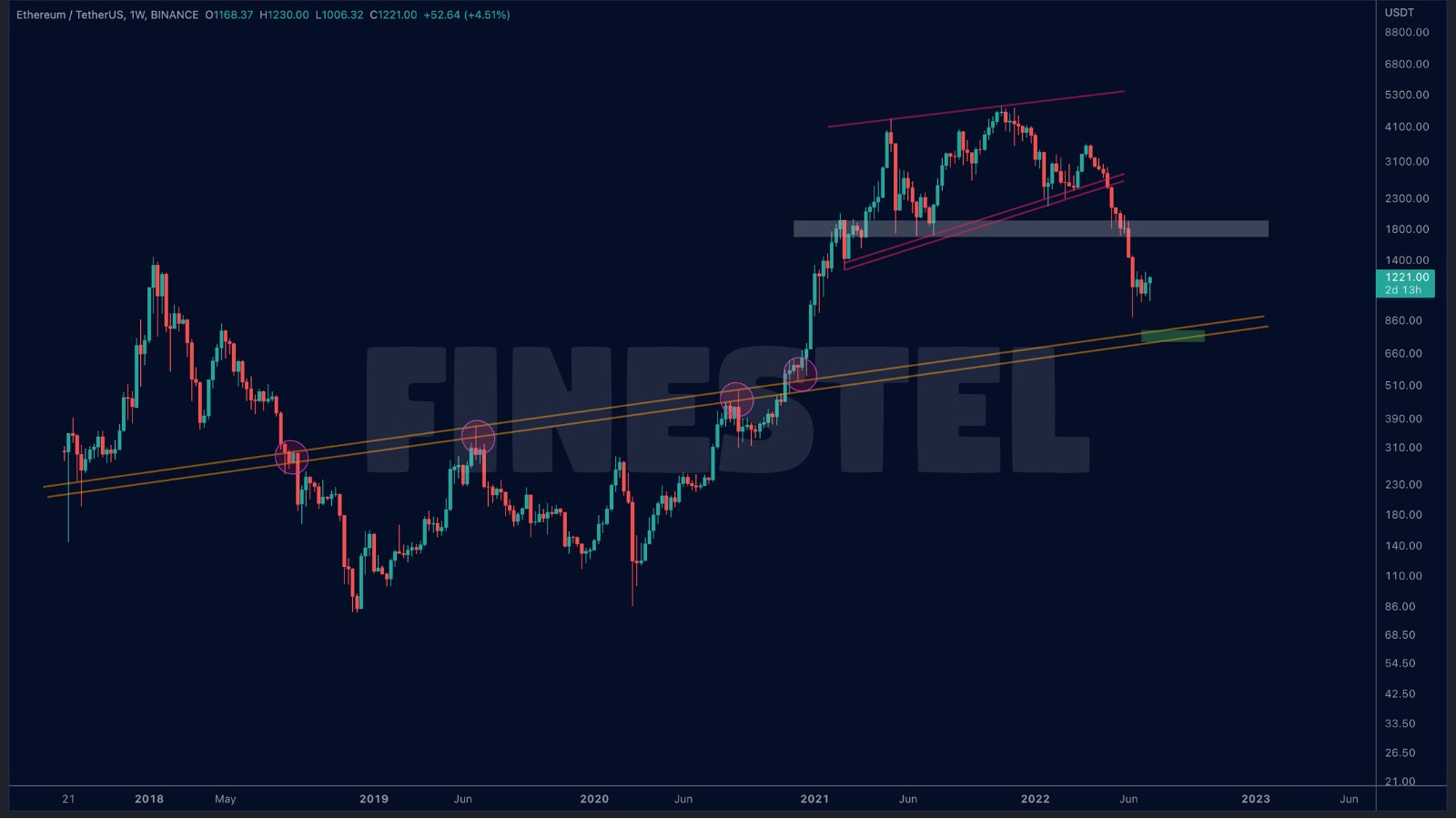 As the chart shows, Ethereum had been surging from $80 to its all-time high at around $4800 in 2021. However, after forming a rising wedge reversal price action pattern and exceeding the lower boundary, the cryptocurrency experienced a cascade and lost its significant support at the $1700 level. After failing to hold the $1700 support level, Ethereum's price plunged below its prior 2017 all-time high and dropped to the $850 demand zone.
The most decisive dynamic support in the weekly time frame is at the $750-$800 level(green box), while the $1400, $1680, and $1900 price levels will be the main barriers in ETH's path to registering a new all-time high.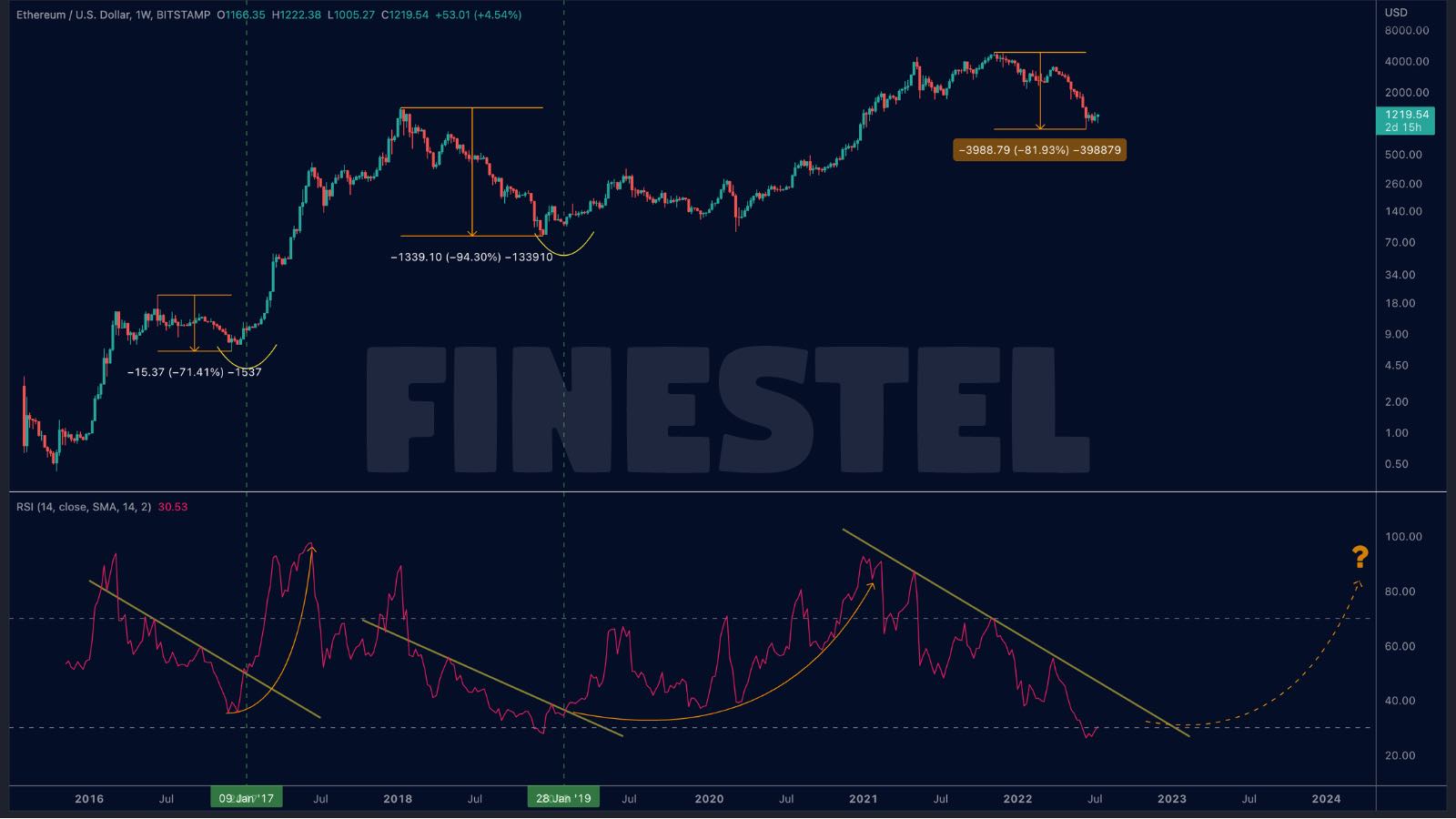 Now, let's take a look at the RSI indicator in the weekly timeframe. It is evident that Ethereum experienced a 70-90% correction after each bull run, and the bearish leg was accompanied by a steep descending trend in the RSI indicator. (Yellow trendlines) After each correction, the descending trend in RSI was broken, and the bearish phase ended. After that, ETH entered a short to medium-term range phase, initiating the next primary bull market.
Ethereum has experienced an 82% correction from its all-time high while the RSI has formed a descending trendline. We can not be sure about this bearish cycle's bottom, and there is still room for ETH to plummet, but if the RSI indicator succeeds in breaking above its 440-day descending trendline, a new bullish cycle will be imminent.