Technical Analysis
Bitcoin
Daily Time Frame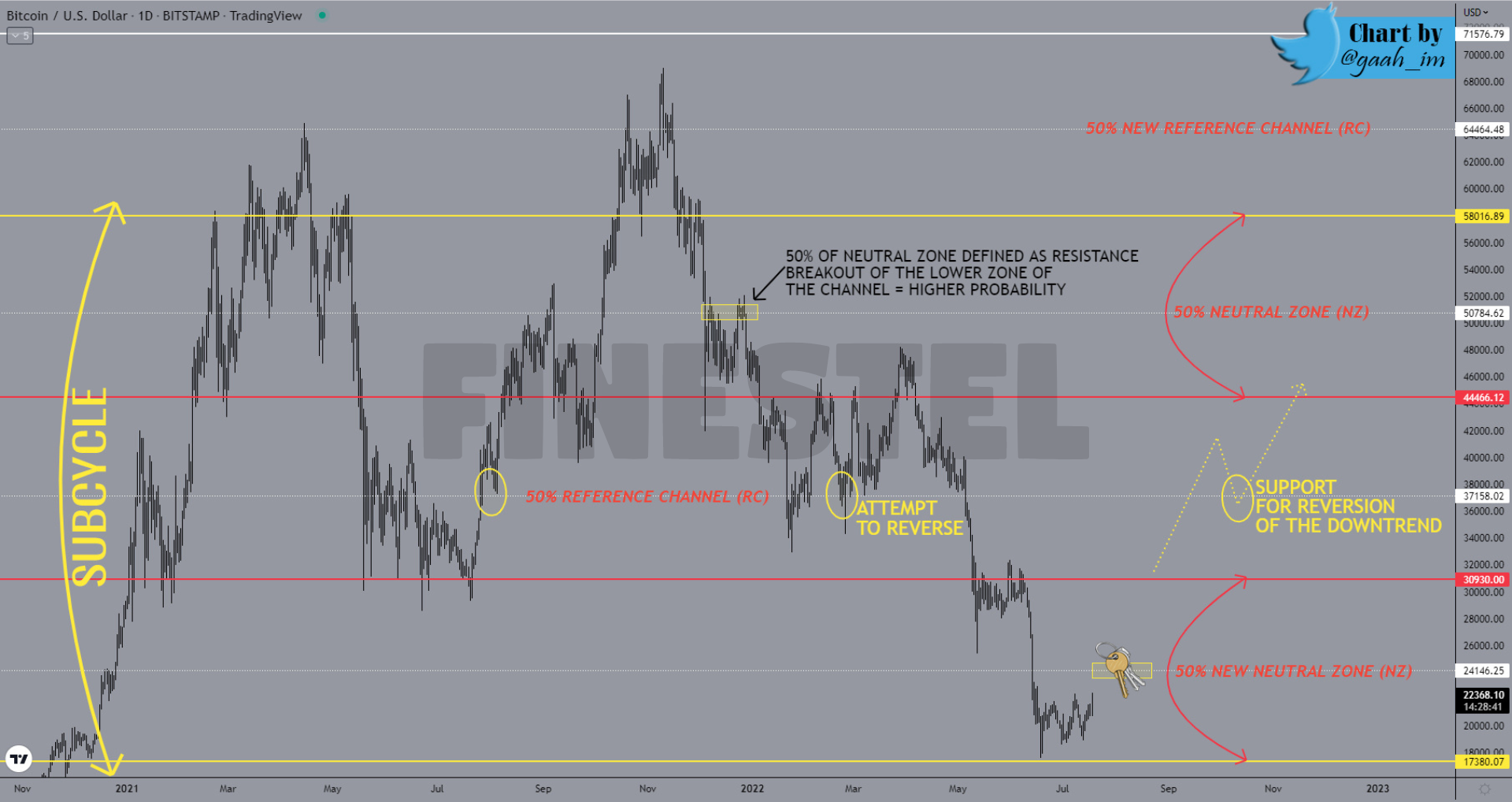 After the Bitcoin price reaches the bottom of the Neutral Zone channel (Support Region) near $17.4k, a retracement to the $24k range will determine the next move. In this channel, there are chances of Trend Reversal, as the price has been following since the $44.4k breakout is bearish. Where and when is the bear trend reversed?
$37k is the crucial point for that in the medium term. Once again, we need to establish $37k (50% Reference Channel) as Reference Support so that the probability tilts in favor of the bulls.
4-Hour Time Frame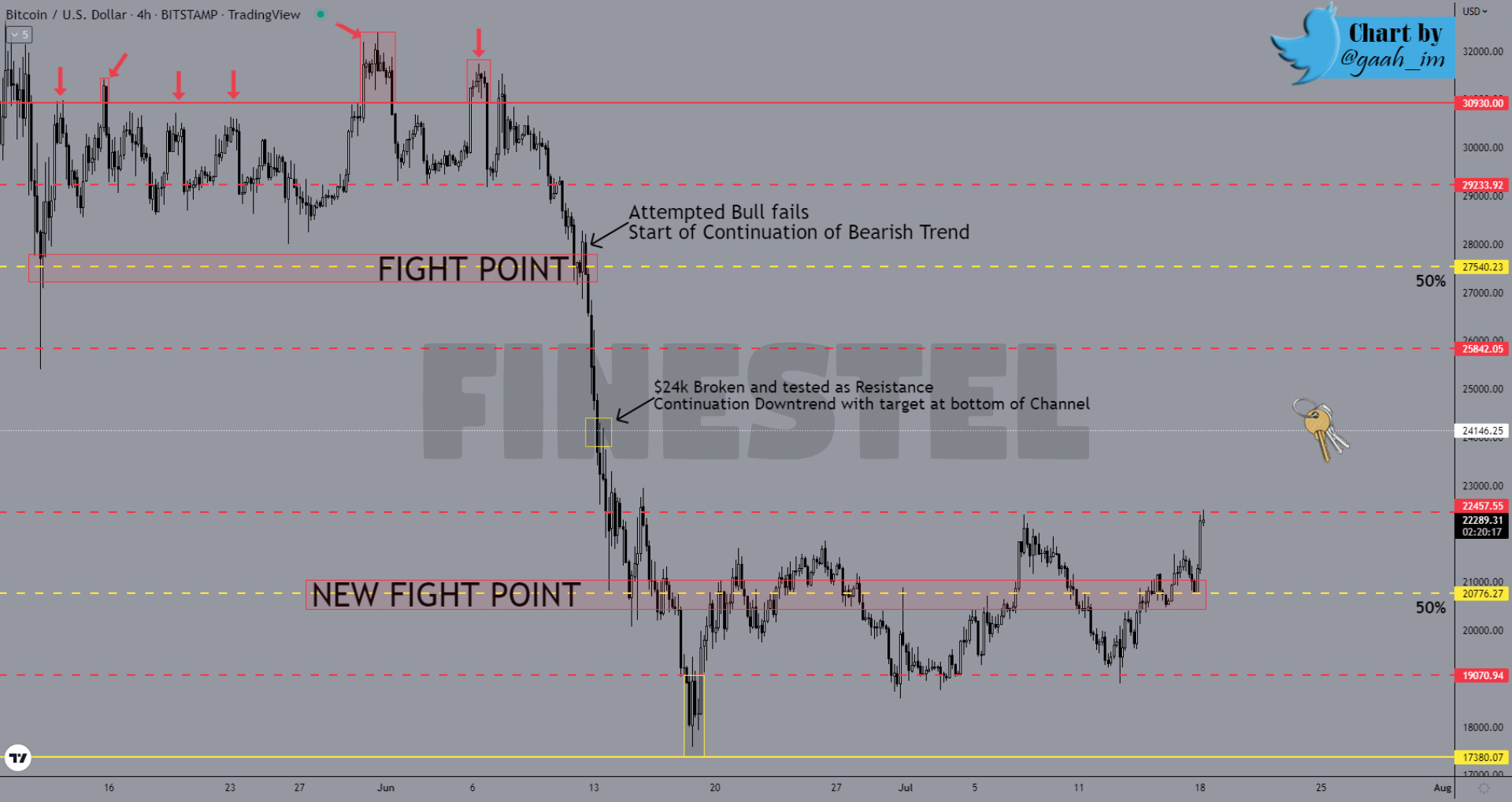 In the short term, the big question is whether the last realized bottom was a reversal bottom; for that to be a reality, the price cannot establish $24k as Major Resistance. Still, the price remains within the New Fighting Point, below $24k (50% Neutral Zone), accumulating between a ceiling and a floor ($22.4k – $19k).
However, if $19k continues to offer Support like the last two times price tested after the previous bottom, the higher probability is price remains above $20.8k, triggering a breakout to $22k. That said, the chance is increasing to break $22k if $20.8k becomes the new floor for price, thus clearly opening up the possibility of price testing the critical point ($24k).
Weekly Time Frame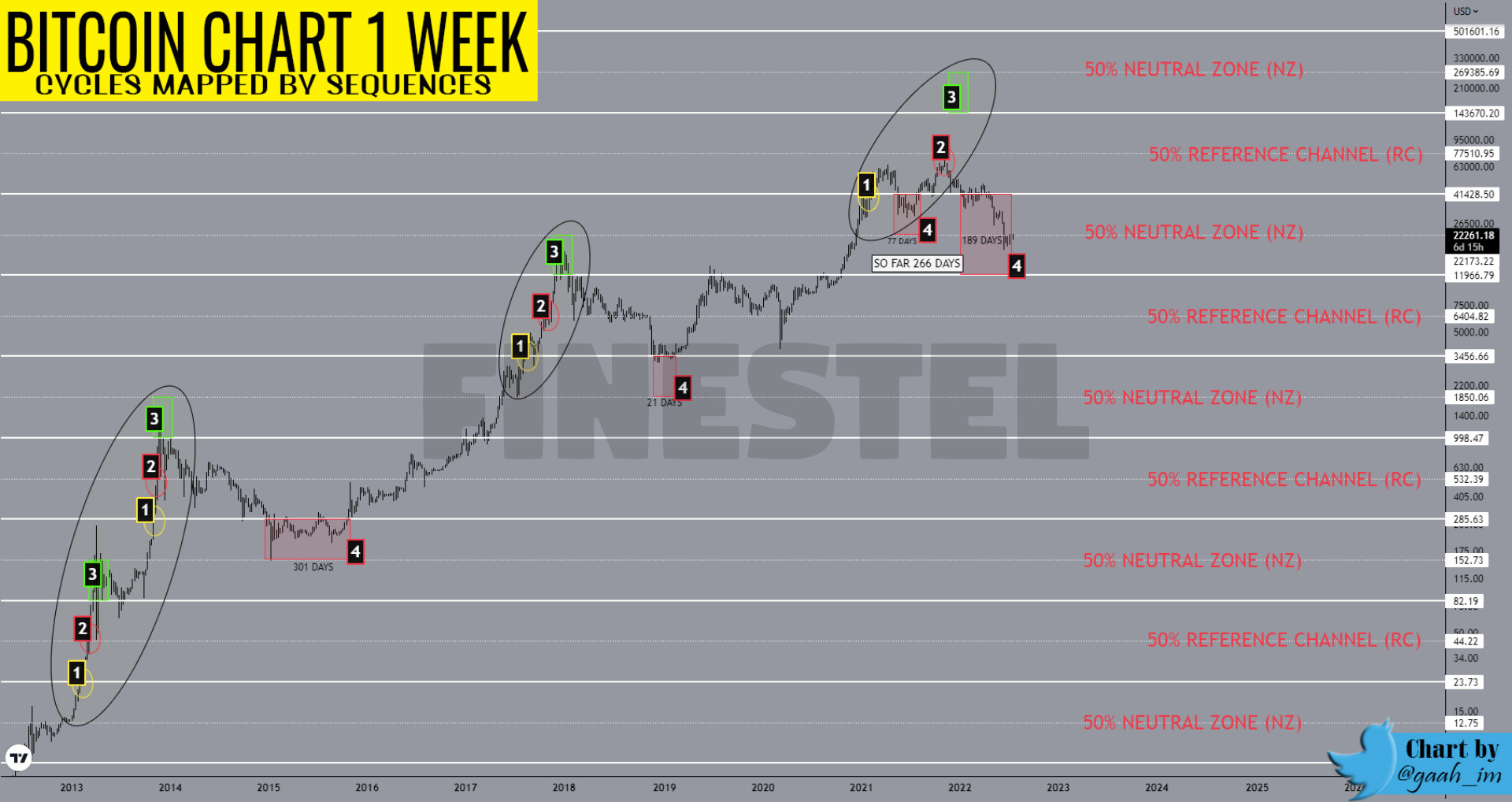 From the Bitcoin Cycles perspective, the price remains in Phase4 with pattern breaking and behavioral messiness compared to previous cycles. However, the main movement remains within the respective trading channels. Phase4 of the current Cycle is the deepest in history, taking prices for the first time below the 50% level of the Neutral Zone Channel (Support Channel within the bear market).
How will this be reflected in the next Cycle? Possibly a more intense bullish market than in the previous Cycle, taking prices for the first time in history above the 50% level of the New Neutral Zone Channel (Resistance Channel within the Bull market). *This is just a probability based on the behavior of the current Cycle*
When does a new Cycle start? When the price breaks $41.4k (Top of Neutral Zone – Phase1) and sets as Support, thus moving forward in a clear uptrend making higher tops and bottoms looking to break $77k (Phase2).
The next Cycle's maximum price will be discovered inside the new Neutral Zone Channel ($143k – $500k), realizing Phase3. The current Cycle is curious, as the price stopped at Phase2 and simply ignored Phase3. In theory, compared to the previous behavior, this should not have happened; however, this movement now also makes up the cyclical structure and will be reflected in the next Cycle.
Therefore, the "cyclical mess" will be revisited in the next Cycle, and the price behavior is unpredictable between Trading Channels. Still, the main points for turning the Phases continue to provide accurate data for positioning between cycles.