Bitcoin
Technical Analysis
The Daily Chart
The $24K level alongside the 100-day moving average – a critical support/resistance level- has significantly resisted Bitcoin's price and finally ended its recent rally.
Bitcoin was technically in an uptrend rally forming higher highs and lows, an evident bullish price action pattern, bringing back the confidence in the market, which resulted in an increased buying pressure. However, the 100-day moving average(roughly at $24K) acted as a great resistance and rejected the price causing a breakdown from its prior swing low. A breakout from the previous low typically signals a bearish reversal as most of the sell stops is below the mentioned swing.
Bitcoin will likely enter a consolidation stage between the $18K and $25K levels. Furthermore, a bullish breakout above the 100-day and the 200-day moving averages, currently trending around $24K and $33K, would be essential to call the commencement of a new bull market.
The 4-Hour chart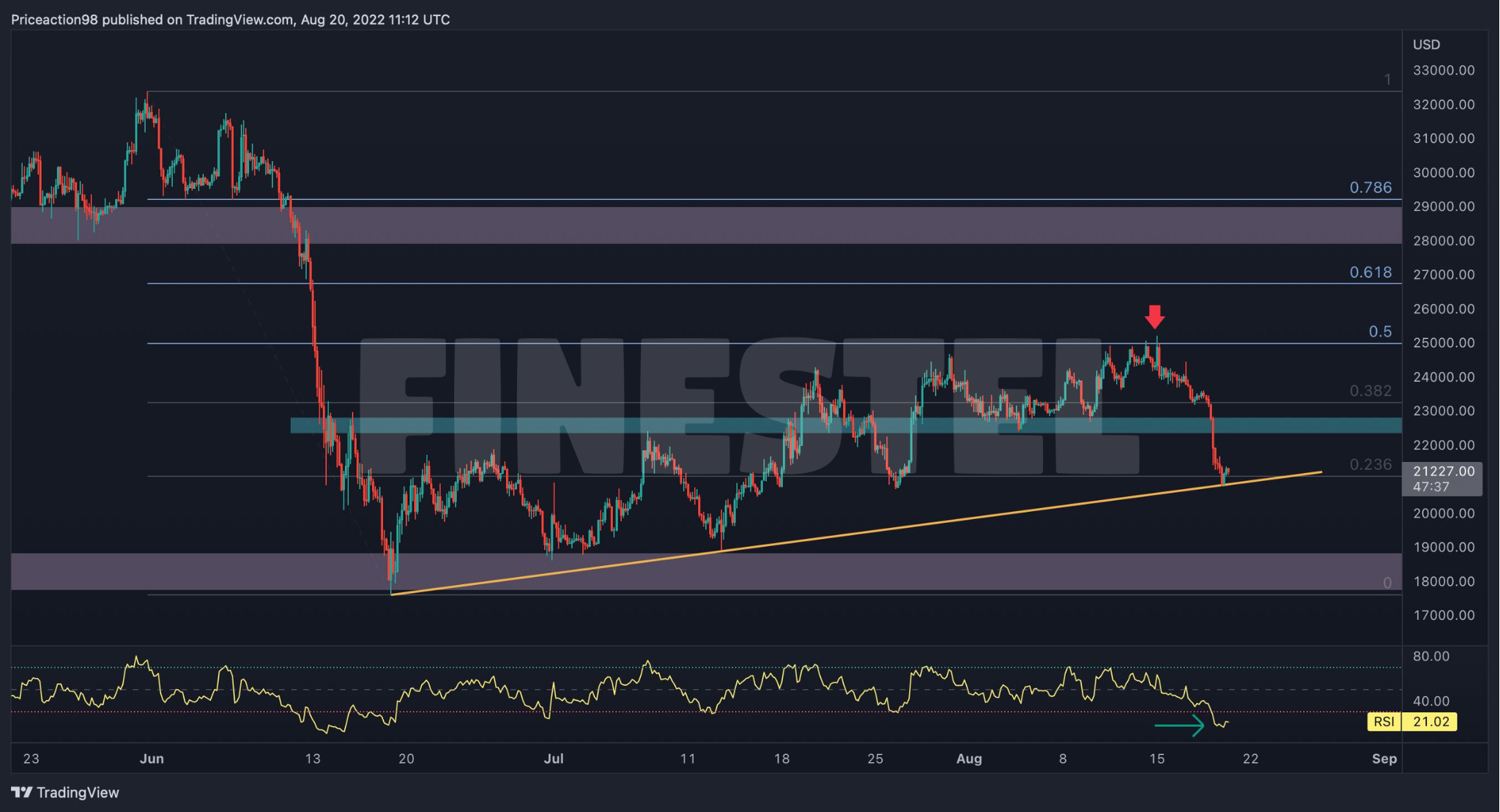 In the 4-hour timeframe, Bitcoin was rejected from the 0.5 well-known Fibonacci level after undergoing a 50% correction of its recent bearish expansion move. The price experienced a massive shakeout after breaking its prior swing low as it triggered numerous sell stops.
Currently, the price has plummeted to the wedge's lower boundary at $21K and is trying to break it. It would be improbable that the price rebounds from the lower trendline, and a bearish breakout and continuation towards the $18K level and even lower would be a possible consequence. Nonetheless, the RSI indicator has dropped to the oversold region due to the massive shakeout indicating that the price might form a bullish correction continuation before attempting to break the wedge's lower threshold.
Onchain Analysis
Stablecoins Inflow to the Exchanges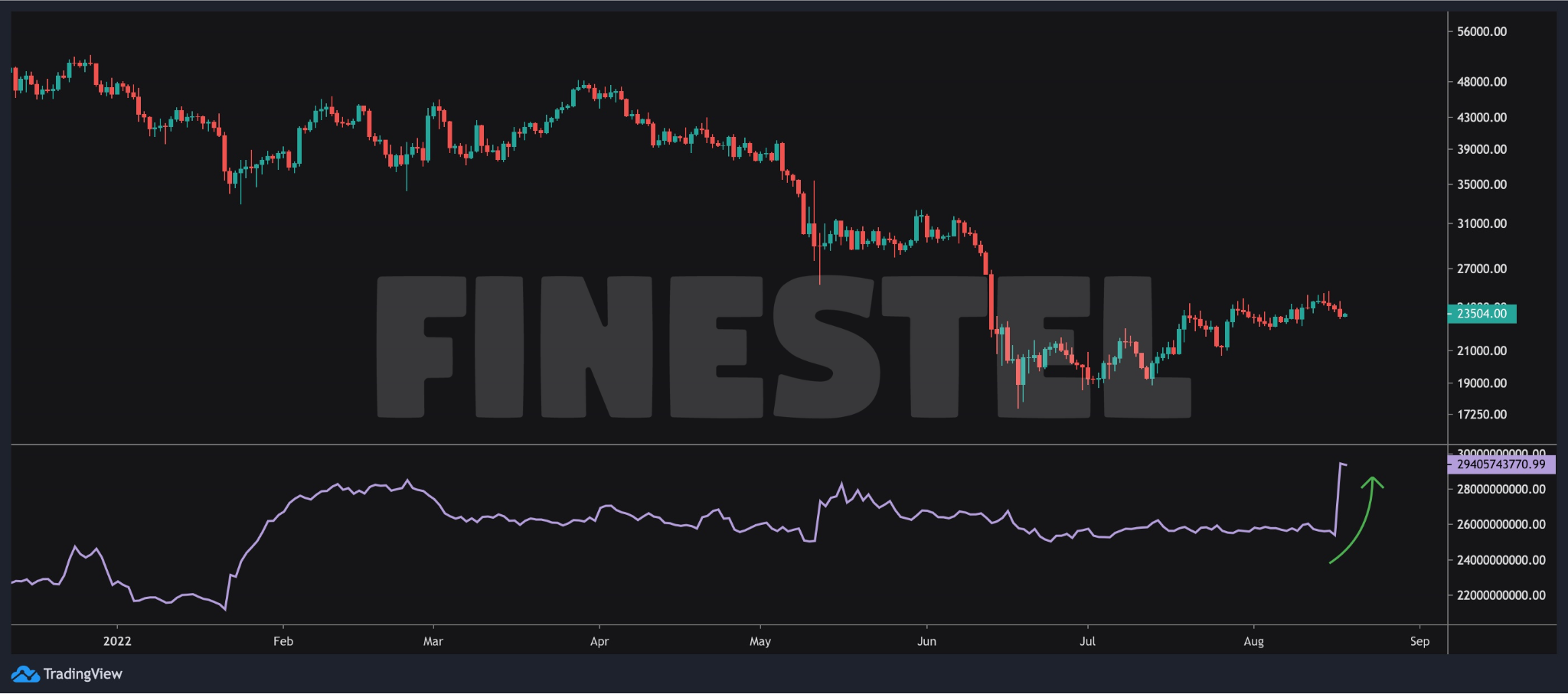 The following chart demonstrates the total amount of stablecoins inflows to the derivative exchanges. After a massive crash, Bitcoin's price has been consolidating and exhibiting signs of a reversal. However, after slightly increasing, the price was rejected from the $25K crucial level multiple times, disappointing market participants. 
As is evident in the chart, the inflow metric has recently spiked, marking a new multi-month high. The surge can be interpreted as the long-term holders and even some whales reacting by deploying their assets into exchanges, opening leveraged short positions, and decreasing their exposure by hedging against further shakeouts.
These players often use this strategy to survive the bear markets without selling their coins on the spot markets. However, this forceful shorting would result in higher selling pressure and lower price levels. On the other hand, it would also create a prospect for a significant short-squeeze if adequate demand comes in and the price unexpectedly rebounds to the upside.