Istanbul's vibrant waterfront set an energetic stage for Binance's annual flagship event – the Binance Blockchain Week 2023. The ancient city that links Europe and Asia transformed into a futuristic hub this November as over 2000 attendees converged to shape the future of blockchain technology. Against the backdrop of historic Ottoman mosques along the Bosphorus, crypto pioneers swapped stories, swapped digital collectibles, and asked the big questions. How can we onboard the next billion users? What's the path for mass adoption? How does Turkey fit into the bigger picture?
While panels tackled thorny issues like regulation, Turkey's enthusiastic crypto community provided a warm welcome. Simit carts served the circular bread paired with hot tea, keeping energy levels high between sessions. Attendees posed for selfies with the Binance buffalo mascot and compared notes on the latest NFT drops. But the core focus remained on what unites everyone – building a more open and inclusive financial system.
Roadmap for the Future Unveiled by CZ at Binance Blockchain Week 2023
The event kicked off with Binance's legendary founder, CZ, taking the stage. He outlined how new services like Binance Bridge are creating an interoperable ecosystem where tokens flow freely across blockchains. This lays the foundation for mass adoption by removing friction and barriers to entry. CZ also discussed longer-term trends like the upcoming Bitcoin halving in 2024.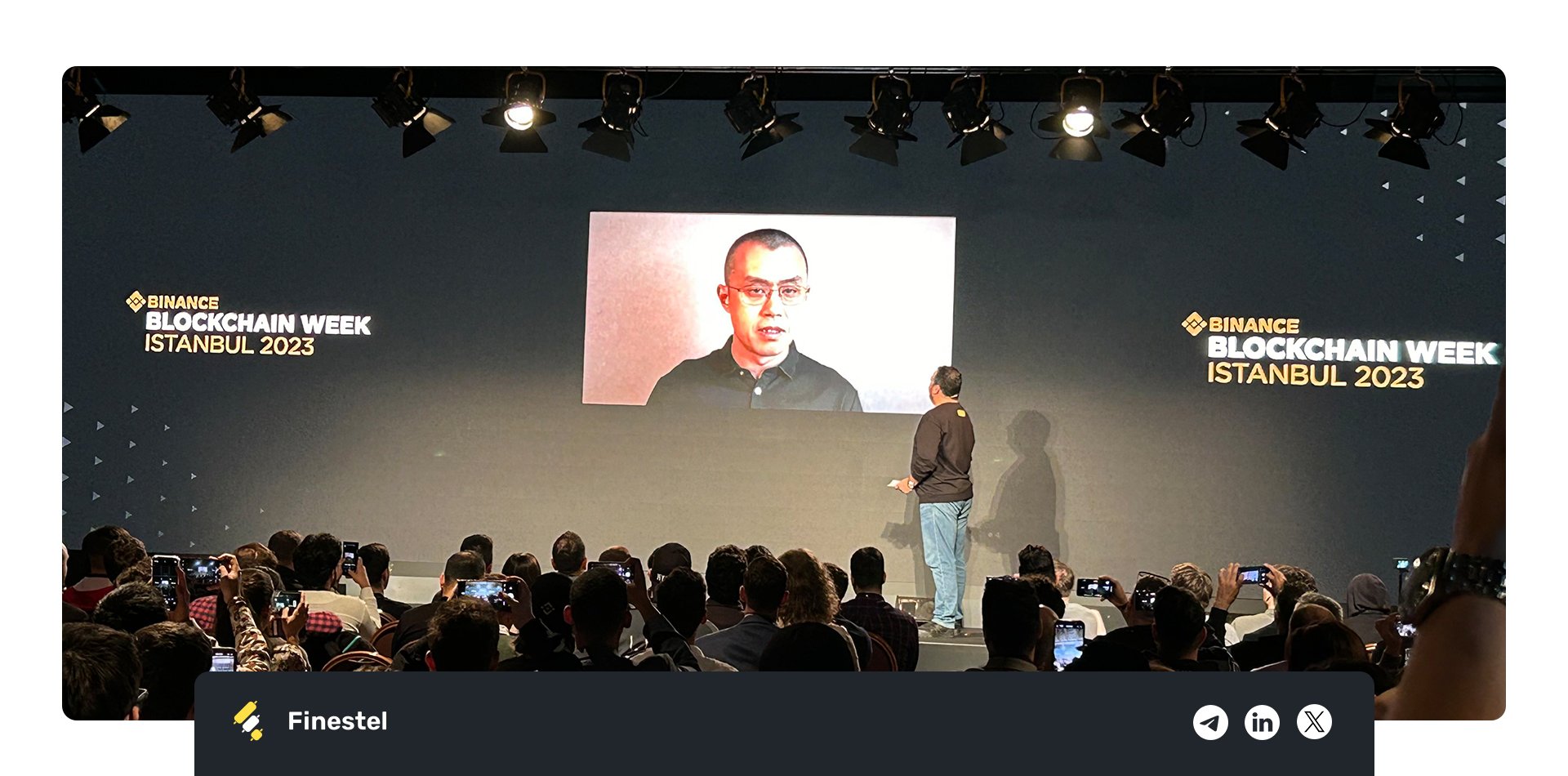 He expects renewed interest in Bitcoin to drive a bullish cycle as new supply gets cut in half. But he cautioned the audience not to have unrealistic expectations – the Bitcoin price won't double overnight after the halving. Patience and a long-term mindset are key.
Jordan Spotlights UXUY's Bitcoin Infrastructure
UXUY co-founder Jordan followed up with an insightful presentation on UXUY's mission to improve infrastructure for Bitcoin. He demoed how UXUY leverages solutions like Lightning Network to enable instant, low-cost Bitcoin transactions.
By bridging Bitcoin with other chains like Ethereum and BNB Chain, UXUY makes crypto more accessible to all. The audience gained first-hand experience with how Layer 2 protocols can solve nagging blockchain issues like network congestion, high fees, and slow settlement times. UXUY's contributions are vital for Bitcoin to reach its full potential.
Immersive Workshops Unlock Blockchain's Potential
Interspersed between the thought-provoking talks, hands-on workshops gave attendees tangible blockchain-building skills. Teck Chia guided participants through deploying smart contracts on the Binance Smart Chain. The high-speed, low-cost BSC platform offers a developer-friendly environment for creating decentralized apps.
Attendees got to try out development tools like Truffle and Remix to write and test their own smart contracts. Other workshops dove into the building with Web3 components like IPFS, the distributed storage protocol for persistently storing files on the blockchain.
Discover the highest-paying cryptocurrency trading jobs of 2023.
Finestel Forges Connections to Power the Turkish Crypto Ecosystem
For Finestel, Binance Blockchain Week 2023 marked a valuable chance to connect with prospective partners and demonstrate our capabilities. Our team held promising discussions on how Finestel's secure crypto investment platform and white label solutions can empower Turkish and regional players. We offered demos tailored to local needs while showcasing our commitment to drive adoption.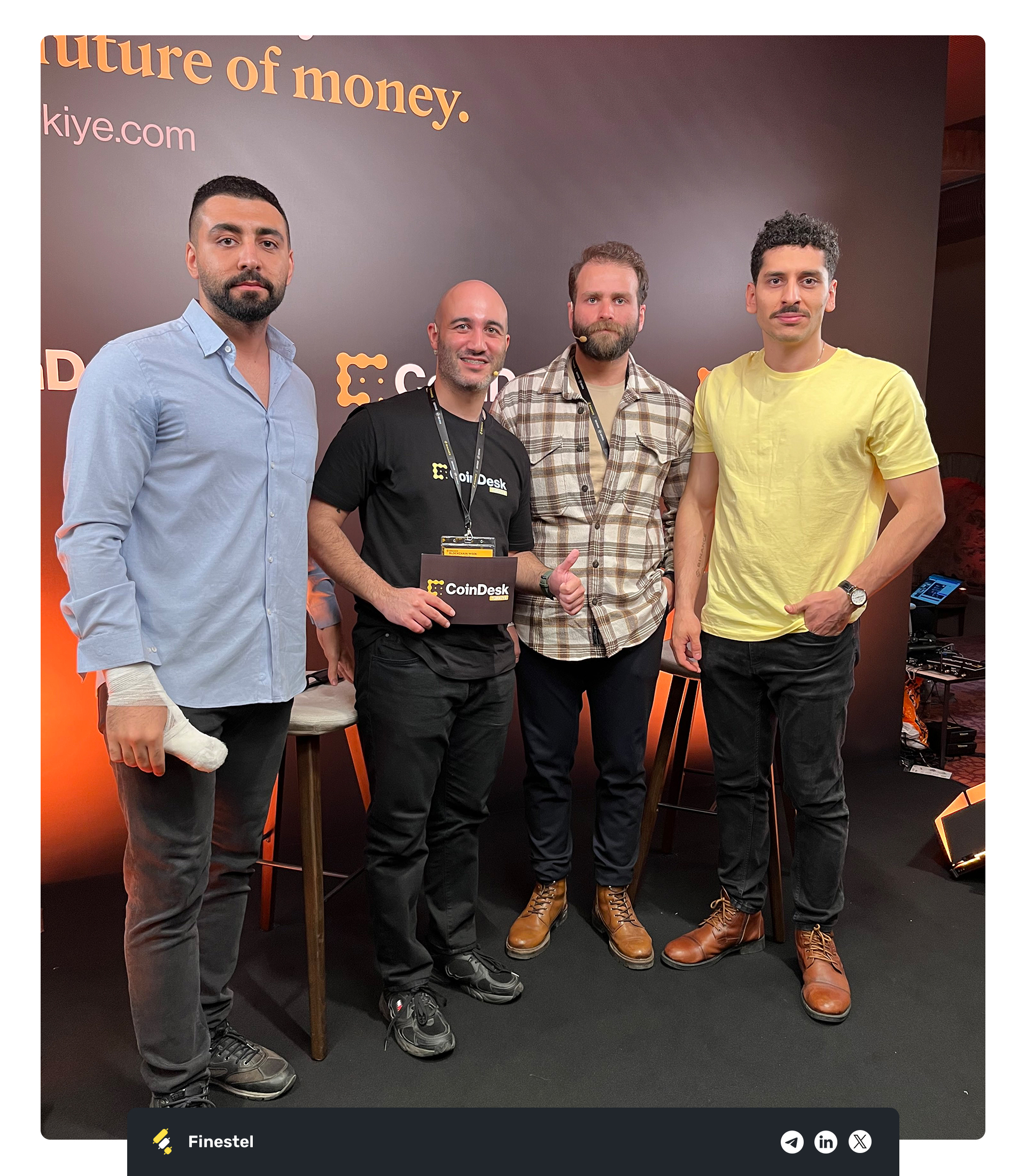 Finestel's founders participated in exclusive on-site interviews, sharing their insights. COO Mo spoke with Coindesk Türkiye about the high caliber of attendees and Binance's immense contributions to mainstream crypto adoption through events like these.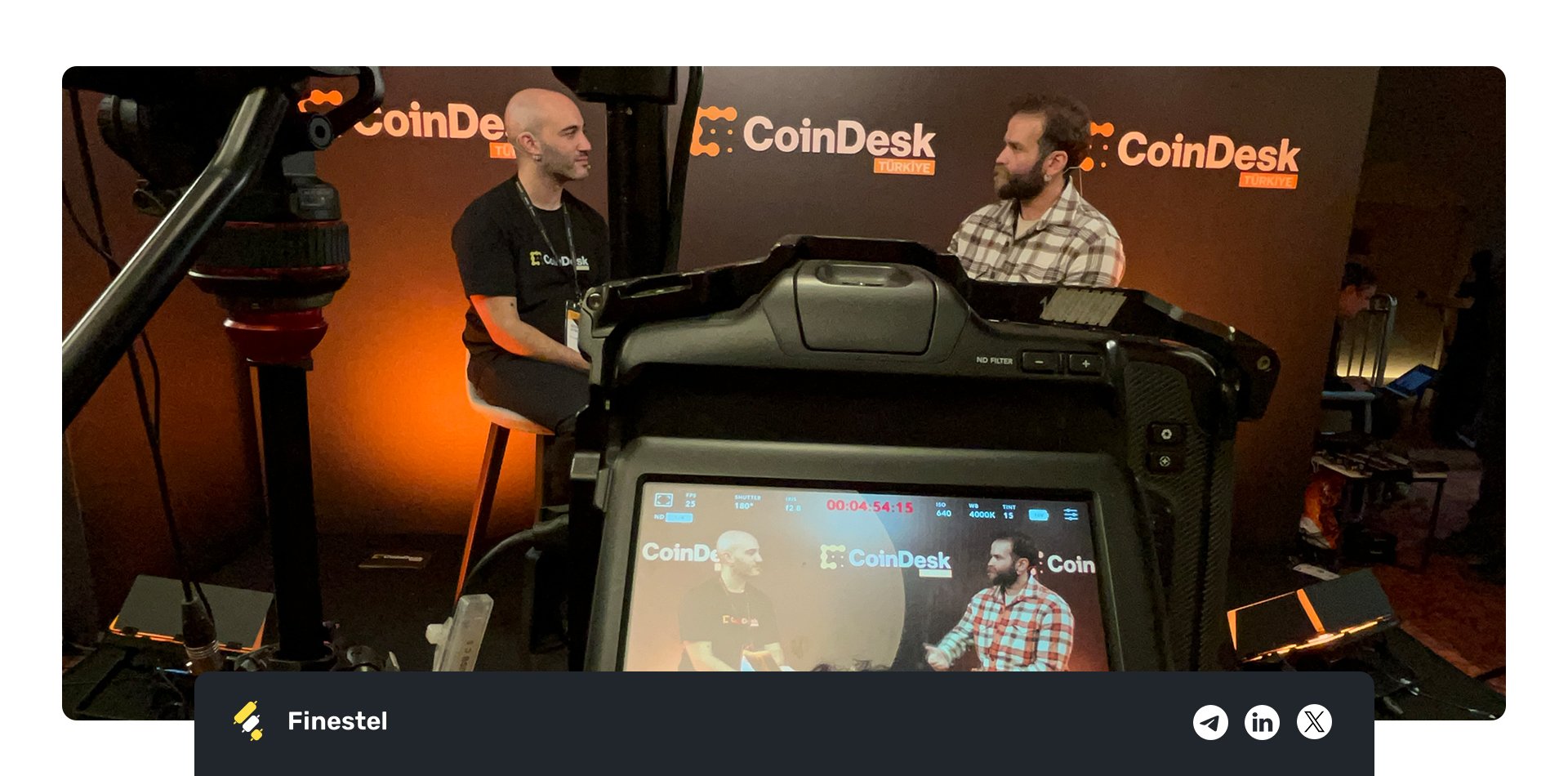 CMO Aly chatted with Pinoyweb3 on the future of money and crypto's emerging role. Events like these that bring together the global crypto ecosystem in key markets represent crucial growth opportunities. The face-to-face conversations help build the relationships and trust needed to cooperate on meaningful projects.
Binance Unveils New Web3 Social Media App
During the Istanbul Blockchain Week leadup, Binance launched an invite-only Web3 social media app for iOS users, with an Android version planned later. The app integrates infrastructure from CyberConnect, one of the largest Web3 social media platforms, to enable networking and collaboration between the limited users.
The app allows account abstraction, where smart contracts enhance a user's decentralized identity on Web3. Developers can then build social applications leveraging these Web3 identities to enable novel types of interactions.
However, initial reviews for the Binance Web3 app on the iOS store have been poor, with only a 1-star rating so far from one user. This shows the product has significant room for improvement.
CZ clarified that the app is currently meant for internal communications between Binance team members and partners. It is unrelated to any announcements during their Blockchain Week event.
The app may serve as an exclusive perk to help Binance appeal to VIP users, large investors, and key partners. Last year, Binance launched a separate platform to let premium users connect with account managers and Binance employees.
According to an ongoing lawsuit filed by the US CFTC, Binance allegedly provided OTC trading access to major US market-makers against regulations. The Web3 app may similarly help Binance discreetly service major partners in legally ambiguous situations.
So, while the app's public-facing launch was rocky, it hints at Binance's strategy to leverage Web3 and social features to strengthen ties with influential insiders. As with any new product, the utility and execution may evolve over time.
Panels Explore Thorny Topics Around Regulation
While the energy was optimistic, panels did not shy away from blockchain's ongoing challenges. Policymaker discussions weighed how to balance innovation with appropriate oversight. Entrepreneurs exchanged ideas on how compliance can enable rather than encumber growth. Catherine Coley from Binance.US guided a panel on stablecoin adoption, touching on remaining roadblocks. But the predominant tone was one of patient persistence – meaningful progress takes time. 
The Future Comes into Focus
Though crypto markets faced recent headwinds, the palpable enthusiasm in Istanbul demonstrated the industry's resilience. Conversations reconciled both the opportunities and obligations for blockchain to impact people's lives positively. As the final day wrapped, attendees left invigorated with fresh perspective and motivation. The community looks forward to gathering at the next Binance Blockchain Week, wherever it may be, to turn more possibilities into reality.