Crypto assets represent an entirely new financial paradigm, and careers in this space are accelerating exponentially. As adoption grows, companies have an insatiable need for skilled professionals to manage investments, formulate strategies, and facilitate transactions. This comprehensive guide by Finestel, shares insider knowledge to help you launch successful crypto trading jobs.
Top-Paying Crypto Trading Jobs: 2023 In-Demand Careers
Crypto trading encompasses a variety of roles spanning research, analysis, strategy, and execution. Consider where your innate strengths and interests align most when choosing a focus: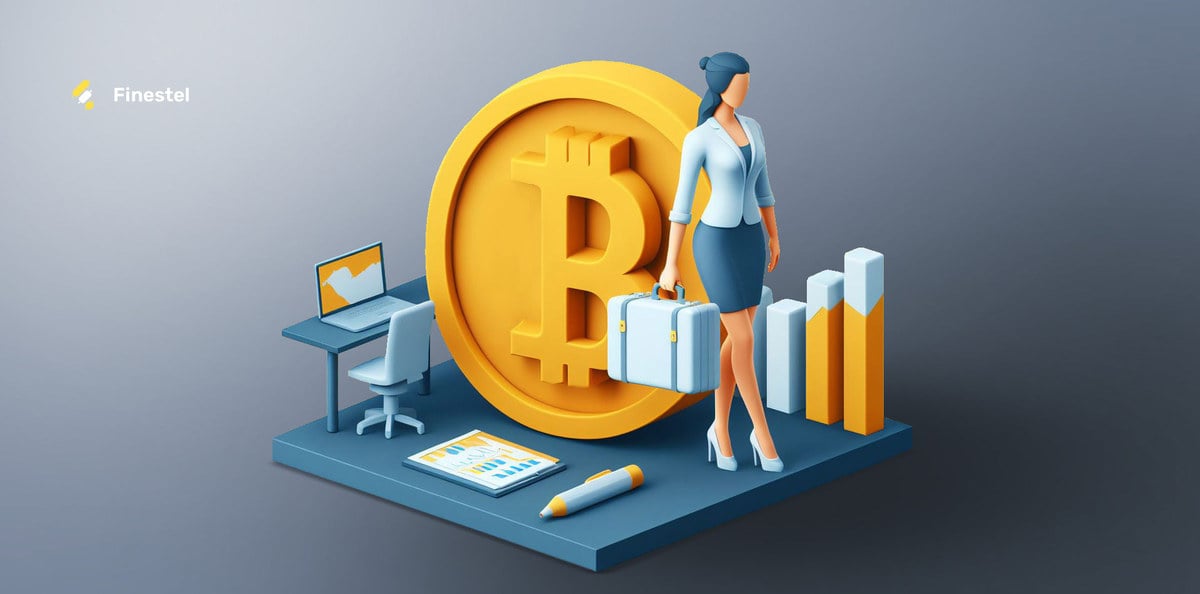 Strategist
As a strategist, you design and develop quantitative crypto trading strategies and systems. This involves utilizing statistical arbitrage strategies programming algorithms and analyzing market microstructure using tools like Python, R, MATLAB, and C++. Strategists spend time data mining, modeling, rigorously backtesting systems, and researching new paradigms in machine learning to improve strategy performance. Collaboration with developers to code strategies into production-grade systems is crucial.
This role is best suited to those with strong programming skills, academic backgrounds in math, statistics, or computer science, and an interest in developing cutting-edge automated trading technology. Leading crypto hedge funds and proprietary trading firms hire strategists. The base compensation range is $100,000-$250,000.
Analyst
Analysts work closely with fundamental crypto research teams to identify alpha-generating trading opportunities. This involves deeply analyzing on-chain data, developer communities, macroeconomic conditions, and new developments that may impact token valuations. Analysts produce research reports, financial models, valuation estimates, and earnings forecasts to guide portfolio managers' investment decisions.
"Strong modeling abilities, creative thinking, and passion for blockchain technologies are must-haves for aspiring crypto analysts," says Simon Chin, Lead Analyst at Cryptolab Capital.
The role requires analytical skills, financial modeling expertise, and creativity to spot non-consensus insights. Superior interpersonal abilities are key as analysts need to articulate complex findings and investment theses to portfolio managers and traders. You'll stay on top of new blockchain innovations and crypto asset trends and actively network with industry participants. Analyst positions exist at both crypto-native funds and traditional firms expanding into digital assets. Base compensation is $80,000-$150,000.
Portfolio Manager
As a crypto portfolio manager, you oversee strategic management of digital asset portfolios for clients like institutions, family offices, and high net worth individuals. This involves continuously evaluating factors like time horizon, risk appetite, and investment goals to construct optimal portfolios of crypto assets, derivatives, and defi protocols. You'll make tactical portfolio weighting decisions between cryptocurrencies, tokens, stablecoins, and blockchain projects.
Deep knowledge of portfolio optimization, risk management, and crypto fundamentals is mandatory. Crypto native asset managers and traditional wealth management firms hire crypto portfolio managers, with base salaries ranging from $150,000-$300,000.
Trader
Crypto traders directly interface with the market to execute spot, derivatives, and defi trades aligned with prevailing fundamentals and technicals. As new developments occur or prices fluctuate, you'll react in real-time by hedging positions, arbitraging, providing liquidity, or speculating. This fast-paced role requires a combination of discretionary trading intuition and systematized trade execution.
"Mental discipline during periods of extreme volatility separates the best crypto traders from the rest," comments Daniel Chen, Trader at Alameda Research.
Your focus will be closely monitoring order flows, asset price movements, on-chain metrics, and broader sentiment shifts to capitalize on volatility. Some domain knowledge in areas like on-chain analysis, leverage, and derivatives is necessary. Both crypto exchanges with internal prop trading desks and proprietary crypto trading firms recruit traders with average compensation of $75,000-$175,000.
Crypto Affiliate Marketer
As a crypto affiliate marketer, you partner with cryptocurrency companies and platforms to promote their products and services through your website, social media, videos, and other marketing channels. When you drive new sign-ups, leads, or trading volume to partner platforms, you earn attractive commissions.
This role requires both marketing and communications abilities, along with an extensive understanding of various crypto offerings to deliver value to your audience. Lead generation, content creation, and community building across blogs, YouTube, Twitter, and other channels are key. Crypto affiliate salaries range from $60,000 to $150,000, plus performance bonuses.
Finestel's affiliate marketing plan offers a compelling opportunity for individuals seeking a source of passive income through subscription-based referrals. One of the main attractions of Finestel's affiliate program is the generous 50% affiliate commission, which you'll continue to receive indefinitely – a remarkable 50% of the subscriptions and payments made by every user you bring on board.
Lead Crypto Copy Trader
Lead crypto copy traders work at platforms like Finestel, where, as a lead trader, you manage your own high-performing portfolio and trading strategy that users can subscribe to and copy based on your track record and risk metrics in a method known as "copy trading." If you consider yourself to be an expert in trading cryptocurrency, you should try Binance copy trading, KuCoin copy trading, and OKX copy trading.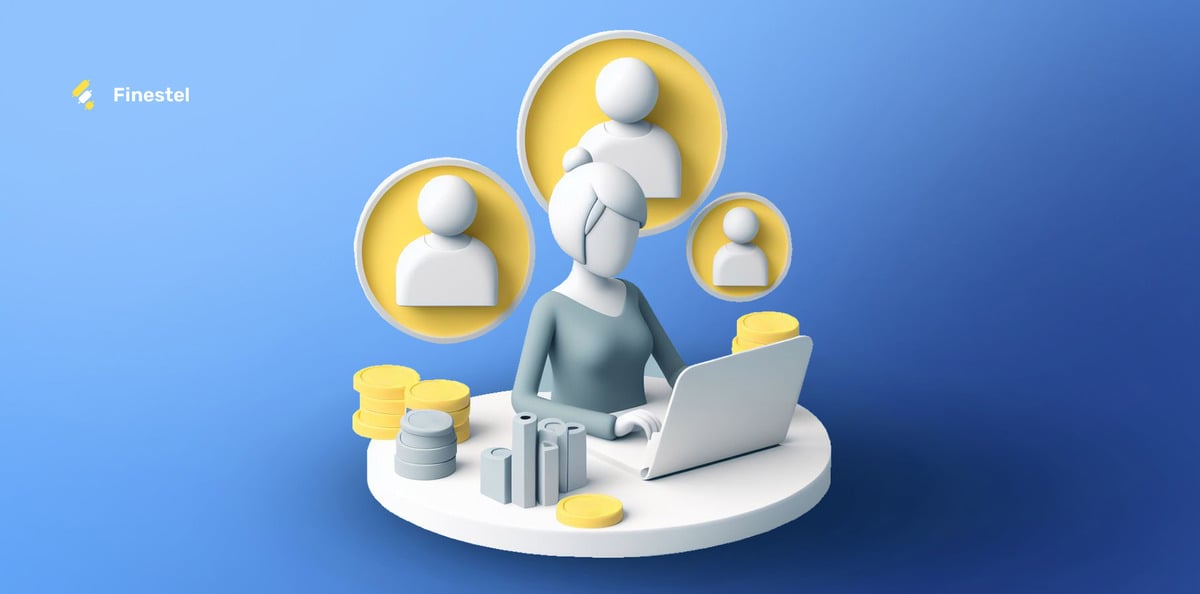 This dual role demands strong communication abilities to clearly explain your approach, strategy, and risk management to your copy trader followers. Multi-year verifiable track records of positive risk-adjusted returns are required to attract an active subscriber base on the platform. Lead copy traders can earn $100,000-$300,000 in mirror trading commissions and platform profit sharing.
Crypto Trading Strategy Provider
Crypto trading strategy providers design and develop systematic trading strategies, algorithms, bots, or technical analysis patterns and license these technologies out to investors through marketplaces like Finestel's private strategy marketplace. This entrepreneurial role involves creating original IP in the form of models, programs, machine learning algorithms, or other automated methodologies.
You will rigorously backtest and optimize your strategy, providing verified historical performance data to attract subscriber interest. Continuous research, enhancing performance, and keeping models adaptive to evolving market conditions are key. Domain expertise in areas like on-chain analysis, derivatives, arbitrage, and risk management is highly valued. Strategy licensing can generate $200,000+ in annual revenues.
DeFi Expert
As a DeFi expert, you utilize decentralized financial protocols to optimize yields and maximize total returns for clients. This involves managing activities like lending and borrowing crypto across protocols, providing liquidity to pools, governing tokens, and strategically capturing incentive mechanisms using both centralized and decentralized tooling. Solidity knowledge is mandatory to evaluate protocol risks. Analytical abilities are key to quantifying returns from various yield farming strategies.
This is a niche specialization combining traditional trading skills with cutting-edge defi and smart contract expertise. DeFi-focused crypto funds and defi protocols themselves seek experts in this space, paying $150,000-$250,000 on average.
Crypto Strategy Provider
Crypto strategy providers design systematic trading strategies and license these algorithms to investors and funds through marketplaces like Cryptolabz and Capitalise. This entrepreneurial role involves creating original IP in the form of models, programs, or technical patterns. You will rigorously backtest and optimize your strategy, providing verified historical performance data.
Programming abilities are critical to automate strategy execution so clients can deploy it. Your focus will be continuous research, enhancing strategy performance, and keeping models adaptive to evolving market conditions. Domain expertise in areas like derivatives, on-chain analysis, arbitrage, and risk management is highly valued. You market your track record to investors through materials and pitchbooks. This is well suited to quant traders seeking to monetize their strategies.
Fund Manager
Crypto fund managers oversee investment strategies and portfolios for cryptocurrency hedge funds or venture capital funds. You will source promising blockchain deals, manage crypto portfolios, execute trades based on market insights, handle investor relations, fundraising, and reporting.
The role requires financial analysis skills, valuation modeling, medium-term portfolio balancing, and communication abilities. Fund managers work at crypto native asset management firms, hedge funds, and VC firms expanding into crypto, earning $175,000-$350,000 in base salary plus performance incentives and carry.
Legal Advisor
As a crypto legal advisor, you guide companies and individuals operating in the cryptocurrency industry regarding contracts, disputes, regulations, licensing, taxation, transactions, and other legal matters. You will interpret existing rules and draft innovative solutions for novel issues in blockchain law.
An ability to communicate complex legal concepts simply is essential. Crypto legal roles exist at specialist advisory firms, big law firms with crypto practices, and freelance consulting contracts for $150,000-$500,000.
Data Scientist
As a crypto data scientist, you derive insights from large, diverse datasets pertaining to cryptocurrency markets, on-chain activity, code repositories, and platform analytics using statistical methods, modeling, machine learning, and visualization tools.
This requires Python, R, SQL skills to wrangle data and uncover non-intuitive patterns and alpha-generation opportunities. Data science roles exist at crypto hedge funds, quantitative trading firms, analytics vendors, and blockchain data platforms with average compensation of $120,000-$220,000.
Community Manager
As a crypto community manager, you cultivate, engage, and support the various online communities that exist around cryptocurrencies and blockchain projects, such as forums, social media groups, Discord channels, Reddit subs, and Telegram groups.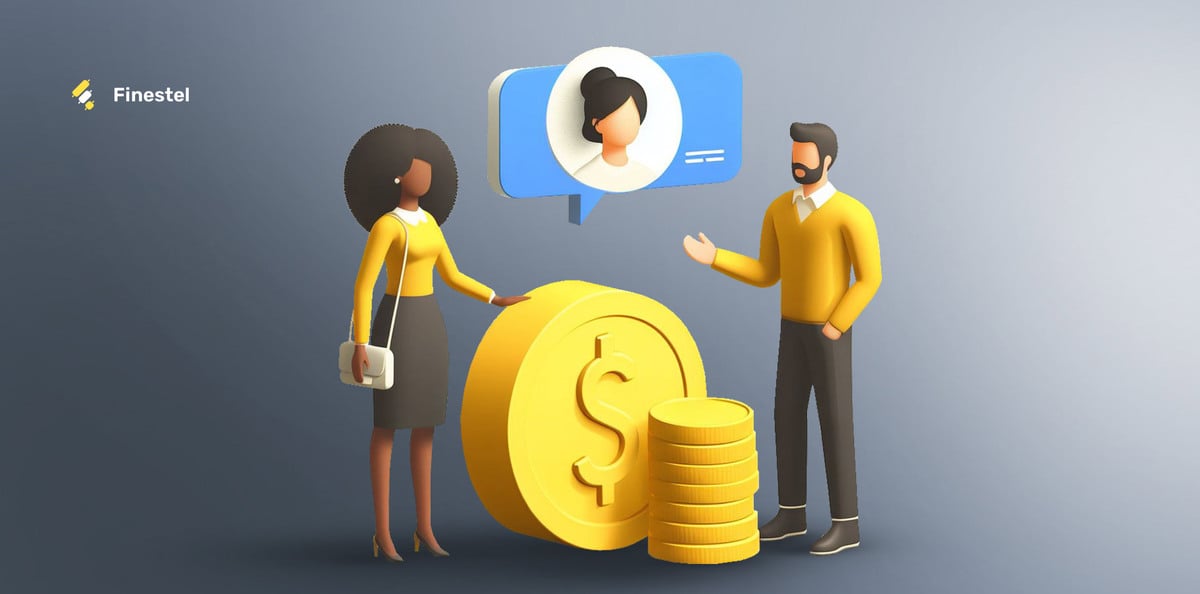 This requires excellent communication abilities, intrinsic passion for decentralization, and aptitude for resolving conflicts. Community management roles exist at blockchain protocols, crypto social platforms, exchanges, wallet providers, and influencer teams, paying approximately $60,000-$110,000 in base salary.
Cryptocurrency Consultant
Crypto consultants advise clients like institutions, crypto projects, traders, and funds on various aspects of the market. You will craft customized trading strategies, evaluate new crypto investments, and provide guidance on regulations, security, accounting, and more based on client needs.
The role demands outstanding advisory skills and technical knowledge across crypto assets, defi protocols, derivatives, on-chain analysis, and regulations. Consultants work at specialized advisory firms, big four accounting/consulting practices with crypto divisions, and as independent freelance consultants, charging $250-$500 per hour.
Cryptocurrency Developer
As a crypto developer, you architect and code the software systems and applications that power cryptocurrencies and blockchain platforms. This involves programming languages like Solidity, Rust, and Golang to code smart contracts, design consensus mechanisms, develop wallets, and maintain public blockchains.
You will need expertise in cryptography, peer-to-peer networking, and database systems. Crypto developers are employed at blockchain protocols, crypto exchanges, wallet providers, layer 2 scaling solutions, and Web3 startups with average salaries of $150,000-$220,000.
Crypto Trading Jobs Salary Ranges
Typical base salaries for full-time roles (40-50 hrs/week). Bonuses, incentives, and profit sharing may add $50k+ in additional potential earnings.
| Role | Salary Range | Skills Needed | High Demand Countries | Notes |
| --- | --- | --- | --- | --- |
| Crypto Strategist | $100k – $250k | Programming, Stats/Math, Quant Models | USA, UK, Singapore | High bonus potential at top firms |
| Crypto Analyst | $80k – $150k | Financial Modeling, Blockchain Analysis, Communication | USA, UK, Switzerland | Experience at big banks valued |
| Crypto Portfolio Manager | $150k – $300k | Portfolio Optimization, Client Relationships, Risk Management | USA, UK, Hong Kong | CFA designation preferred |
| Crypto Trader | $75k – $175k | Technical/Fundamental Analysis, Quick Execution, Risk Control | USA, UK, China | Proprietary trading experience desired |
| Crypto Affiliate Marketer | $60k – $150k | Digital Marketing, Crypto Knowledge, Content Creation | Global/Remote | Commission-based pay can be lucrative |
| Lead Crypto Copy Trader | $100k – $300k | Consistent Returns, Social Media Marketing, Communication | Global/Remote | Income from subscriber fees |
| Crypto Strategy Provider | $200k+ | Quant Models, Programming, Backtesting | Global/Remote | Recurring revenue from licensing |
| DeFi Expert | $150k – $250k | Solidity, Tokenomics, Liquidity Pools | Global/Remote | Web3 experience valued |
| Crypto Fund Manager | $175k – $350k+ | Investor Relations, Due Diligence, Fundraising | USA, UK, Singapore | Carry can significantly increase pay |
| Crypto Legal Advisor | $150k – $500k | Regulatory Policy, Contract Law, Tax Law | USA, UK, Switzerland | Law firm or boutique experience |
| Crypto Data Scientist | $120k – $220k | Python, R, SQL, Machine Learning | Global/Remote | Background in finance analytics preferred |
| Crypto Community Manager | $60k – $110k | Communication Skills, Social Media, Crypto Knowledge | Global/Remote | Junior roles to get experience |
| Cryptocurrency Consultant | $250 – $500/hr | Client Management, Market Insights, Technical Abilities | Global/Remote | Independent freelancing common |
| Cryptocurrency Developer | $150k – $220k | Solidity, Rust, Networking, Cryptography | Global/Remote | Work on DAO teams valued |
Best Crypto Trading Job Opportunities in 2023
Finestel is a trading and asset management solution provider based in Canada. Finestel provides a suite of solutions for crypto traders at all stages to grow their business. Here are the top opportunities to accelerate your success:
For asset managers, master traders and networkers, Finestel's white label solution allows creating a customized branded platform. Finestel handles white label copy trading, portfolio tracking, trade execution, client management, billing, support, and more.
Focus purely on managing your investors and generating returns rather than building technology. The white label platform helps demonstrate credibility and thought leadership to high-net-worth investors.
Copy Trading – Attract Investors and Grow AUM
The automated copy trading platform allows traders to mirror exchange account signals to followers. This enables rapidly growing assets under management without custody hurdles.
By connecting your account to Finestel's bot, trades are seamlessly replicated for investors. Manage both spot and futures followers. Earn income from subscription fees, performance fees, and increased AUM.
Strategy Marketplace – License Strategies to Others
The Private Strategy Marketplace allows proven traders to license profitable strategies across Finestel's network of platforms. Set your own performance fee percentage.
This means increased distribution of your expertise. Earn supplementary income as platforms integrate your strategy and share fees. Expand beyond just your direct followers.
Automate Signal Broadcasting- Telegram Bot
The Telegram bot instantly copies signals to followers, saving tremendous manual work. Alert users when you execute trades, and the bot automatically mirrors them.
Transform Telegram into a powerful copy trading platform. Focus on generating signals while Finestel handles seamless and instant replication for your subscribers.
Affiliate Marketing – Earn 50% Commissions!
Promoting Finestel's solutions as an affiliate allows for earning 50% recurring commissions on subscriber fees. With multi-layer tracking, you also earn on your referrals' referrals.
The customizable white label affiliate software also lets asset managers create their own MLM referral programs to boost their business.
In summary, Finestel provides the complete toolkit for crypto traders to elevate their careers. Contact Finestel today to discuss which solutions are best aligned to your goals!
In-Demand Crypto Trading Skills To Master
Standing out in the competitive crypto job market requires identifiable hard and soft skills. Consider focusing on:
– Statistical analysis – Become fluent in analyzing on-chain data and broader crypto markets using statistical tools like Python and R. Identify hidden patterns and non-intuitive insights through regression analysis, modeling, and backtesting. These technical abilities are highly valued.
– Trading psychology – Study behavioral finance and books like The Art of Trading to internalize the mental fortitude required to stomach drawdowns. Don't underestimate the impact of emotions.
– Blockchain technology – Develop proficiency in areas like smart contract programming, cryptographic concepts fundamental to consensus mechanisms, and overall blockchain architecture. Both high-level and granular knowledge establishes credibility.
– Risk management – Crypto's volatility means portfolio losses can snowball quickly without adept risk management. Learn methodologies for optimizing position sizing, balancing correlations, managing drawdowns, and disciplined loss control. This is a crucial skillset.
– Communication – Convey complex technical concepts clearly and compellingly to both technical and non-technical stakeholders at all levels. This "soft" skill is equally important.
Gaining Hands-On Crypto Trading Experience
Supplement classroom learning by obtaining direct strategy development and market experience:
Paper trade – Refine your strategy and gain confidence by paper trading crypto synthetically through platforms like Collective2 before putting real capital at risk. There are no shortcuts for screen time and simulations.
Complete internships – Leading crypto firms groom future talent through intensive 3 to 6 month internship programs that provide valuable experience and mentorship. Be proactive about networking and applying to these competitive roles.
Contribute research – Join quant communities like Quantopian to showcase skills by sharing performing strategies. Use simulations and historical data to demonstrate value.
Utilize DeFi protocols – Start familiarizing yourself with decentralized applications by actually using platforms like Uniswap to swap tokens and earn yields firsthand.
Finding the Right Crypto Trading Entry Point
With no clearly defined career path, you have to take the initiative to break into crypto trading: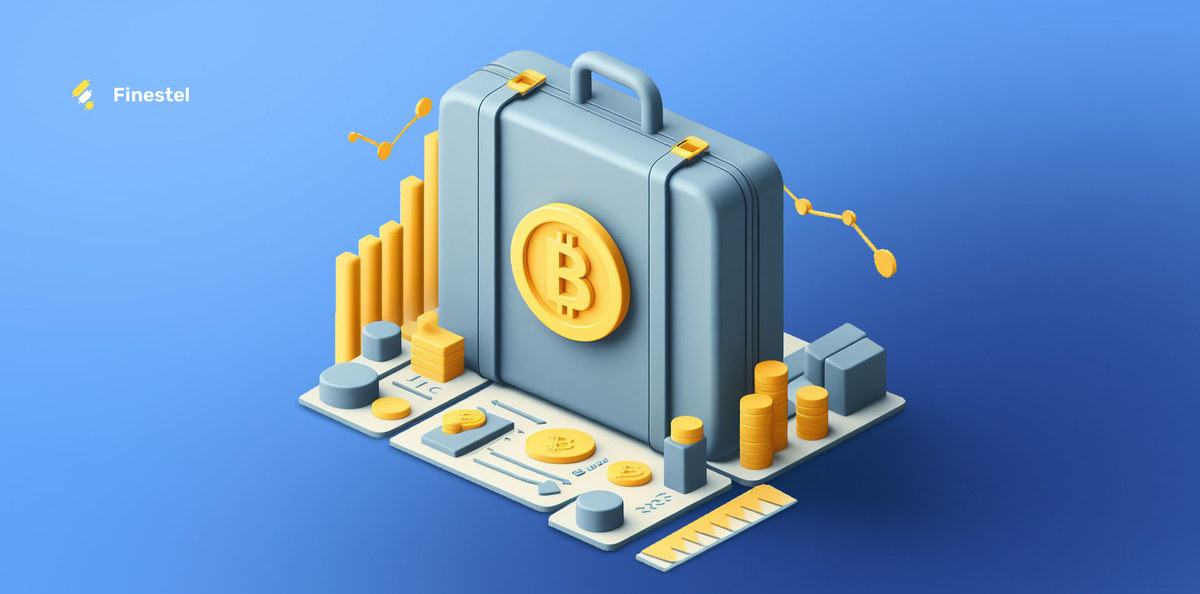 – Apply directly – Major crypto firms like Coinbase, Gemini, and Kraken list openings online. Follow their company pages to catch recruiting campaigns and turnover. Persistence pays off.
– Leverage networks – Uncover unlisted opportunities by tapping professors, alumni, colleagues, and professionals with crypto industry ties in your network. Ask for informational interviews.
– Find recruiters – Specialized recruiters like Glocap's Cryptocurrency Investment Associate Program directly place candidates into top crypto hedge funds and trading firms. Be receptive to recruiters that reach out on LinkedIn.
– Attend events – Blockchain conferences like ETHDenver and career fairs at tech-focused schools offer chances to connect face-to-face with company reps and make an impression.
Getting Hired for Crypto Trading Roles
To stand out from the competition, emphasize these attributes:
Track record – Given the technical nature of trading, illustrating actual strategy performance builds instant credibility. Share simulated or live trading results that highlight risk management abilities.
Blockchain expertise – Demonstrate deep knowledge of key blockchain protocols, crypto wallets, assets, and accompanying technologies. Both high-level conceptual and granular understanding is valued.
Programming – Fluency in Python, R, C++, Solidity and other languages used for quant trading system development and analyzing on-chain data establishes technical competence.
 Data analytics – Showcase ability to extract insights from datasets using statistical methods, modeling, machine learning and visualizations.
– Communication skills – Convey complex technical concepts clearly and compellingly to both technical and non-technical stakeholders at all levels of an organization.
For those from traditional finance backgrounds, highlight crossover skills in valuation, portfolio optimization, risk modeling, volatility analysis, and client relationship management. Then emphasize your motivation to develop blockchain technology skills further. Joining a bank's newly formed crypto division can provide an easier transition point while leveraging your existing credentials and relationships.
The Future Outlook for Crypto Trading Jobs
As crypto progressively permeates mainstream finance, the long-term outlook for trading careers remains strong. Your specialized skills, hands-on experience, and demonstratable passion for the space will become even more valuable in this rapidly evolving environment. Stay persistent in your blockchain education and crypto knowledge accumulation. The future is bright for those that can adapt and ultimately thrive in the volatility.