Cryptocurrency trading has exploded in popularity in recent years, with platforms like Coinbase making it easy for anyone to buy, sell, and manage a portfolio of digital assets. However, as crypto trading has matured, more advanced traders have emerged seeking specialized tools, features, and capabilities beyond the basic buying and selling of coins.
Coinbase Advanced Trading was developed to meet the needs of these sophisticated traders who require advanced charting, complex order types, algorithmic trading, and more professional-grade functionality. Launched by Coinbase, the largest US-based crypto exchange, Advanced Trading provides an upgrade from regular Coinbase for active investors and institutions that want to unlock additional trading capabilities in a secure, compliant platform.
In this comprehensive guide by Finestel, we'll explore everything you need to know about Coinbase Advanced Trading, including its features, tools, fees, and more. Whether you are an individual trader looking to step up your game or an institution that handles high-volume crypto trading, Coinbase Advanced Trading aims to provide a robust suite of tools tailored for your needs.
What is Coinbase Advanced Trading?
At its core, Coinbase Advanced Trading allows you to trade major cryptocurrencies on Coinbase's exchanges. It offers traders Coinbase Advanced features, including real-time candles, order books, drawing tools, and over 50 technical indicators to analyze the markets. You also get access to more complex order types, USDC rewards for holding assets, and algorithmic trading options.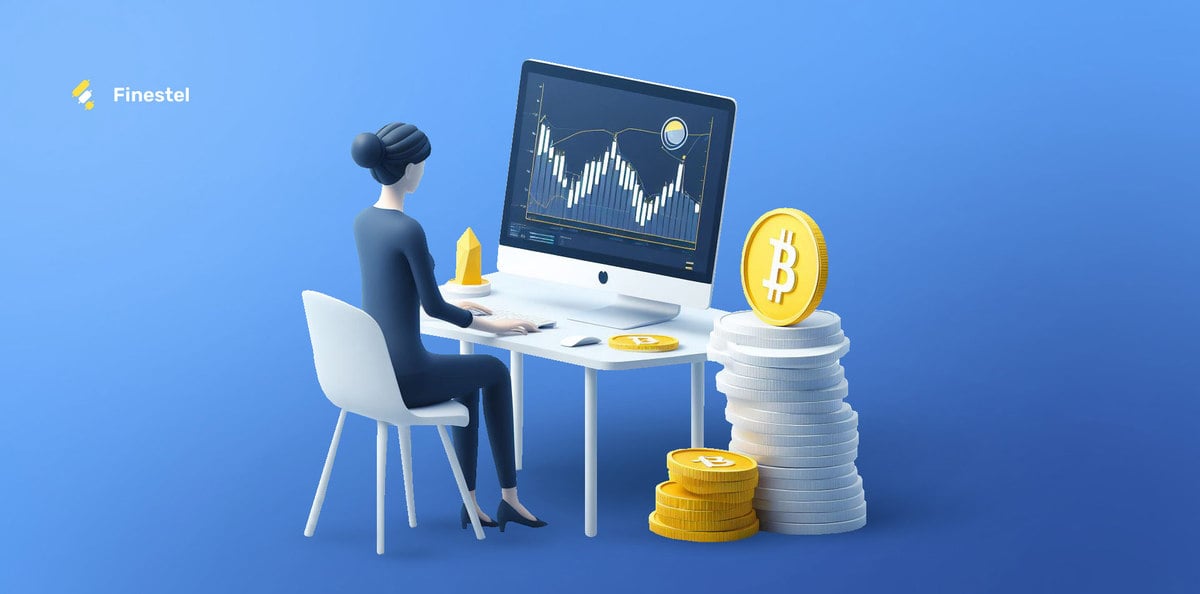 Some of the key aspects of Advanced Trading include:
An advanced trading interface with real-time candles, charts, technical indicators, and custom screen layouts so you can analyze the markets how you want.
Access to more complex order types, including stop, limit, market, and advanced orders, gives you better control over your entries and exits.
Margin trading allows you to amplify your gains (and losses) by borrowing funds from Coinbase to trade larger positions. The maximum margin varies based on the asset but can be as high as $250,000 for BTC.
Staking rewards allow you to earn yields on supported coins like ETH just by holding them on Coinbase. ETH staking APY is currently around 4.5%.
Integrated portfolio analytics help you measure performance across your entire account.
Coinbase One subscription unlocks benefits like zero trading fees, crypto back rewards, and dedicated phone support.
A suite of APIs and algorithmic trading tools allow large-scale automated trading.
Access to USD and USDC order books for enhanced liquidity.
Limit and market orders for precise trade execution.
Margin trading to increase exposure and amplify gains.
In short, Advanced Trading takes Coinbase's simple crypto trading experience and adds tools used by professional traders to give you more power and customization over your trading. The platform is operated by the same team as Coinbase for a seamless and secure trading environment.
Find the most detailed list of Binance crypto trading tools and bots in this article.
Coinbase Advanced Trading Key Features and Tools
Coinbase Advanced Trading packs an array of features and capabilities to enhance the trading experience for active crypto traders and institutions. Here are some of the critical tools and functionality available:
Trading Cryptocurrencies
Once funded, you can trade top cryptocurrencies against USD and USDC using Coinbase Advanced features like stop-limit orders. The deep USD and USDC order books provide tight spreads and liquidity when executing trades.
Interface and Charts
The Advanced Trading interface provides real-time candlestick charts paired with a suite of customizable indicators and tools for analyzing price action and identifying trading opportunities.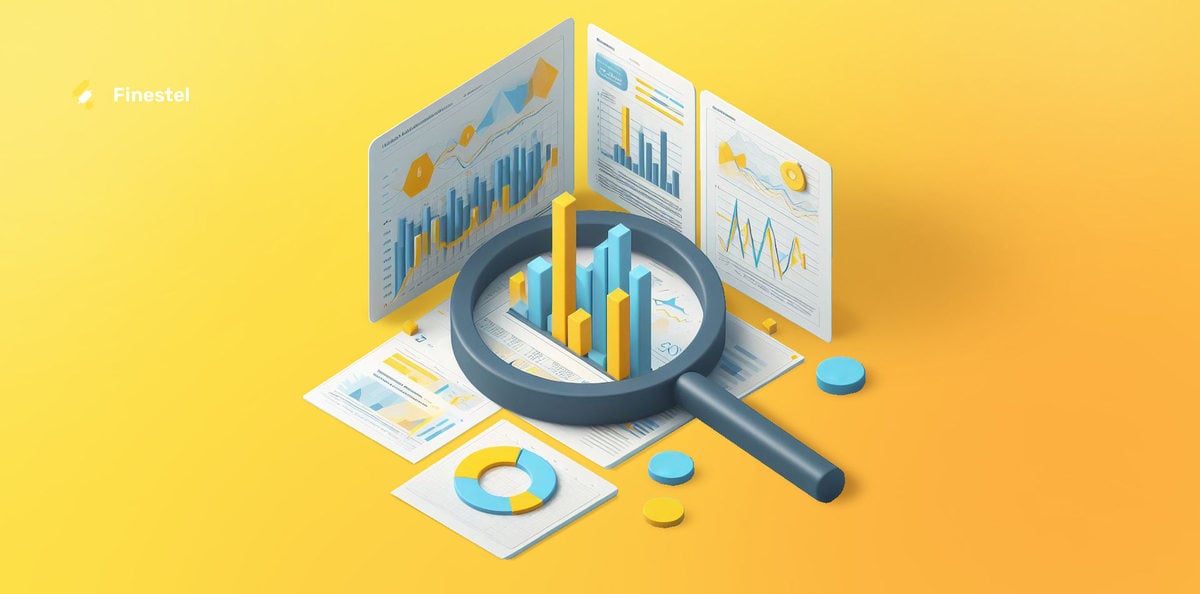 You can tweak the chart layouts and indicators to suit your trading style best. Some of the specific features include:
50+ technical analysis indicators such as moving averages, Bollinger bands, RSI, MACD, Ichimoku cloud and more.
Drawing tools for trendlines, channels, Fibonacci retracements, and more on the charts.
Customizable chart types including candlesticks, hollow candlesticks, line charts, bars, and others.
Flexible chart timeframes from 1 minute up to 1 month.
Order book visibility and depth charts.
Customizable layouts and detachable charts to build your optimal workspace.
Trading Options
Advanced Trading supports a full suite of order types to give you precision over your trades, including:
Market orders instantly buy/sell at the current market price.
Limit orders let you set a target price for entries and exits. Orders are prioritized by price then time.
Stop orders trigger a market order when a specified price level is reached.
Advanced orders like OCO (one cancels the other) and post-only orders add further sophistication.
You can also trade on margin (or leverage) by borrowing funds from Coinbase to increase your buying power and exposure. Margin trading significantly amplifies both profits and losses.
Portfolio Management
Manage your full Coinbase portfolio from Advanced Trading. You can track performance, monitor balances, and move assets between products. With Advanced Trading, you also earn up to 4% in USDC rewards for holding stablecoins, adding to your profits.
Security and Compliance
As a regulated financial institution, Coinbase deploys institutional-grade security, including 95% cold storage of assets, FDIC insurance, and biometric authentication. Advanced verification is required for larger trading volumes.
Who is Coinbase Advanced Trading For?
While anyone can access and use Coinbase Advanced Trading, it's designed for and best suited for certain types of users:
Active traders – Those who make frequent trades and need quick execution and charting tools. Advanced Trading offers a robust platform tailored specifically for short-term trading strategies.
Large volume and high net worth traders – For individuals or institutions trading large amounts of crypto (>$100K+), Advanced Trading provides access to OTC block trading and liquidity that facilitates large orders.
Sophisticated traders – Traders who utilize advanced order types, chart indicators, automation, and leverage require the enhanced capabilities of Advanced Trading beyond basic Coinbase.
Algorithmic & bot traders – Those who employ automated trading strategies need Advanced Trading's APIs, trading engine integration, and algorithmic tools.
Crypto institutions – Financial institutions managing funds, investments, assets, and other crypto operations for clients can take advantage of custody, fund administration, and other institutional-grade services offered.
Overall, Coinbase Advanced Trading is designed for users who have outgrown the basic Coinbase platform and need advanced functionality, liquidity, charting tools, and high-volume crypto trading capabilities. The additional features and services make it suitable for active, sophisticated institutions and individual traders who implement complex strategies.
Discover the top 10 crypto Telegram bots for trading, analysis, and more.
Trading on Coinbase Advanced Trade
Now that we've seen the critical components of Advanced Trading, let's walk through how to get started trading on the platform.
Funding your Account
First, you'll need to deposit funds in order to trade. You can fund your Advanced Trading account using bank transfers (ACH or wires), debit cards, or transferring crypto from external wallets. Fiat onramps allow you to convert USD, EUR, and other currencies into crypto.
Depending on your region, funding methods and processing times will vary. Generally, bank transfers are slower while debit cards are instant but have higher fees.
Placing Trades
Once funded, you can start trading across any of the available markets, which include BTC, ETH, LTC, BCH, EOS, and more trading pairs. Here's how basic trade execution works:
Select the trading pair you want to trade, such as BTC/USD.
Choose the order type (market, limit, stop, etc) and side (buy/sell).
Enter your order size, price, time in force, and any advanced criteria.
Review and submit your order.
Monitor your order status until it is filled or canceled.
You will see your account balances, positions, and order history updated in real-time as you trade. Use the charting tools to analyze prices and place informed trades.
Coinbase Advandes Trading Fees and Incentives
Coinbase charges trading fees based on your 30-day volume tiers. Fees range from 0.4% down to 0.18% for taker orders and 0.24% down to 0% for maker orders. You can also earn USDC rewards and access fee discounts using Coinbase One. Users can benefit from fee discounts, staking rewards for holding assets, and zero-fee trading with a Coinbase One subscription.
Advanced Features
In addition to robust trading capabilities, Advanced Trading also includes advanced options for institutions, automated trading, and more.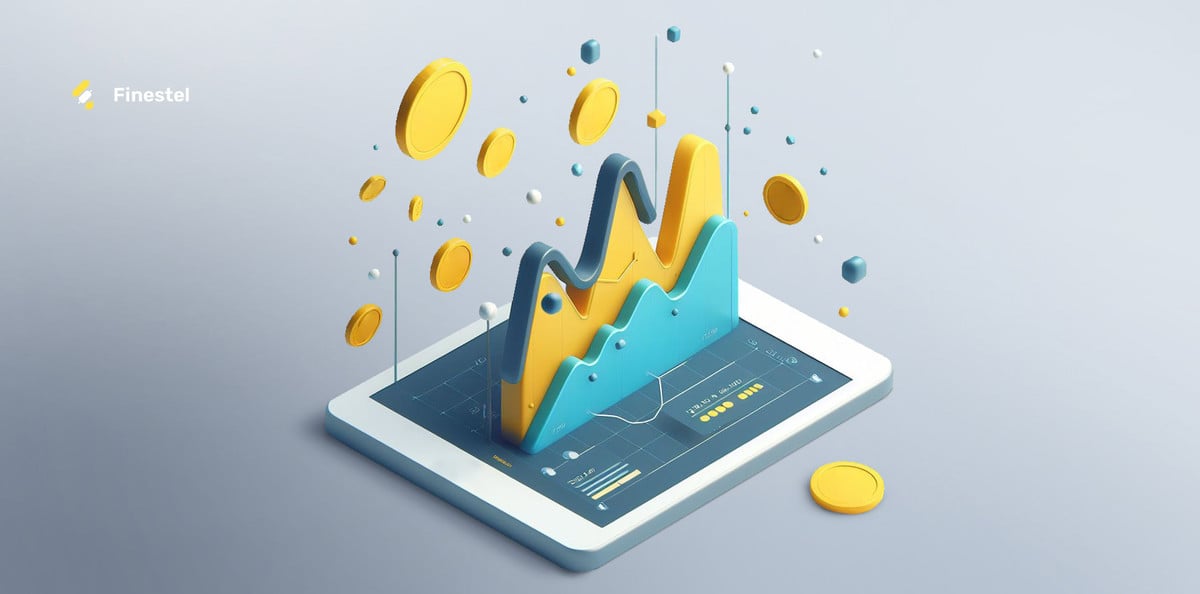 For institutions, Advanced Trading supports OTC block trading, integration with existing trading systems via FIX API, and custody solutions for secure crypto asset management. These enable large firms to manage crypto trading operations efficiently.
The platform can integrate with common trading tools like TradingView via API for enhanced charting and analysis. Developers can build or connect automated trading systems and bots powered by the Coinbase Advanced Trading APIs, which are updated bi-weekly with new features and fixes. APIs are available in Python, Java, NodeJS, and more.
Educational resources like documentation, videos, and guides focused on best practices for algorithmic trading strategies are provided. Subscribing to Coinbase One provides the ultimate Advanced Trading experience with zero trading fees, crypto back rewards, dedicated phone support, and other membership perks for around $30 per month.
In addition to major assets, niche coins like DeFi tokens and smaller-cap altcoins are also supported for trading.
Streamline Crypto Copy Trading with Finestel
For crypto traders who want to execute copy trading strategies efficiently, Finestel offers a powerful automated bot. The bot integrates directly with your exchange API and accounts to mirror your trades across your followers' accounts in real-time. Just connect your exchange, set up your followers, and execute your signals – the bot handles seamlessly copying each trade.
The copy trading bot provides portfolio tracking and performance reporting directly in Telegram so you can monitor all connected accounts in one place. You can also fully customize the bot with your branding and logo for a white-label experience.
For larger-scale crypto asset managers who want to offer services under their own brand, Finestel provides a customizable white label platform. Build your own branded web portal with your logo, design, pricing plans, and more. The flexible infrastructure allows you to tailor the experience for your clients with educational resources, custom reports and statements, and advanced analytics.
Finestel also operates a private strategy marketplace where profitable crypto traders can list their strategy and track record to attract investor capital. Showcase your verified returns and trading approach to investors looking for top-performing strategies to invest in. Ongoing updates to your strategy's track record enable you to continually improve and potentially gain more assets under management over time.
The combination of Finestel's automated crypto copy trading bot, white label software, and private strategy marketplace provides a complete solution for traders to manage and grow their client base and AuM. With robust technology and customization options, you can elevate your brand and scale your crypto investment services.
Conclusion
Coinbase Advanced Trading provides a powerful yet easy-to-use platform designed for sophisticated crypto traders who have outgrown basic exchanges. With robust charting capabilities, a full suite of order types, portfolio management tools, and advanced features like margin trading, automation, and APIs, any individual or institution can find the tools they need to trade at scale.
While the interface and functionality are more complex than basic Coinbase, Coinbase Advanced makes up for it by unlocking institutional-grade services in a regulated and secure platform you can trust. By combining the strengths of a fully-fledged trading platform with Coinbase's reputation for security and compliance, Advanced Trading aims to be the go-to solution for advanced crypto trading needs.
FAQ
What are the key differences between Coinbase and Coinbase Advanced Trading?
Coinbase Advanced Trading has a more advanced interface with features like customizable layouts, chart indicators, order books, and more order types like stop and limit. It also offers margin trading up to 5x leverage. The basic Coinbase platform is more simplified without advanced trading capabilities.
How do fees compare between basic Coinbase and Advanced Trading?
Fees on Advanced Trading range from 0.50% down to 0.35%, depending on 30-day volume tiers. Coinbase Pro fees range from 0.50% down to 0.04%. Users can get fee discounts on Advanced Trading through higher volume or the Coinbase One subscription.
Can I use Advanced Trading on mobile?
Yes, Coinbase Advanced Trading is available on both iOS and Android mobile apps. The mobile experience provides full functionality though some traders may prefer the expanded workspace of desktop.