Trying to keep up with the fast-paced crypto markets can feel like a full-time job. Between tracking prices, reading news, and actually executing trades, it's no wonder traders are looking for the best crypto trading bots to lighten the load. On Telegram, an entire ecosystem of crypto bots has sprung up to provide useful tools and automation right at your fingertips.
But not all bots are created equal. Finding the right match among the ever-growing lineup can be overwhelming. This guide by Finestel, will overview 10 top crypto Telegram bots for 2023 options and summarize their key features, intended users, and pricing.
What are Crypto Telegram Bots?
Crypto telegram bots are automated programs built to run inside Telegram app providing various services related to cryptocurrencies. They are designed to provide quick and easy access to crypto market data, news, portfolio tracking, trading and more right within Telegram messaging app.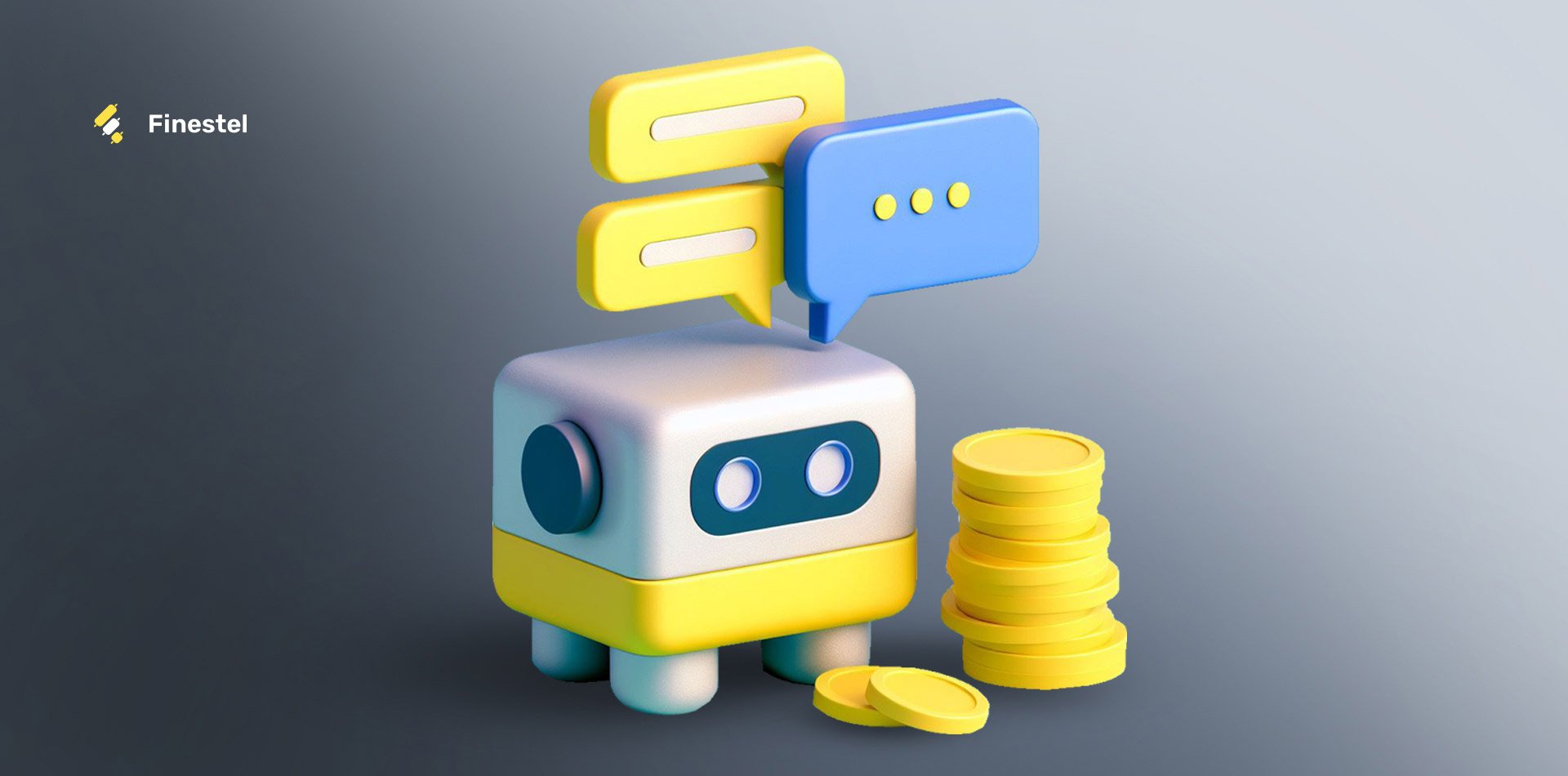 With the rising adoption of cryptocurrencies over the past few years, crypto telegram bots have emerged as an essential tool for traders, investors and enthusiasts to stay updated on the fast-moving crypto markets. They can subscribe to different bots within Telegram to get customized alerts and information without having to switch between multiple websites and platforms.
Some key features of crypto telegram bots include price alerts, portfolio tracking, technical analysis, trading signals, airdrop notifications, news aggregation and more. Leading crypto exchanges like Binance, Coinbase, and FTX have also developed official telegram bots to provide quick access to account information for their users. Find out the best crypto Telegram signals groups and channels.
Overall, crypto telegram bots represent one of the most popular and convenient ways for the crypto community to stay on top of the latest developments and manage their portfolios through a simple, intuitive interface right within the Telegram app. The accessibility and customization they offer explain their rapidly growing adoption.
Types of Crypto Telegram Bots
Many traders use Telegram to access crypto bots, and there are several major types of crypto telegram bots providing various use cases:
Price tracking bots – These allow users to monitor prices of top cryptocurrencies like Bitcoin, Ethereum, track portfolios and set customized alerts.
Trading bots – More advanced trading bots can place and execute orders automatically based on preset trading strategies and technical analysis.
Portfolio bots – Portfolio tracker bots connect with users' exchange accounts or wallets to provide a quick overview of all assets and the latest values.
Tax calculator bots – Some bots can track trading activity and generate capital gains reports for tax purposes.
News bots – News bots aggregate the latest news, analysis, articles and updates from the crypto industry and share the curated items.
Airdrop bots – Airdrop bots alert users about new token giveaways, bounties and other promotions offered by crypto projects.
Wallet bots – Wallet bots allow users to access information from their crypto wallets, like transaction history, balances, etc.
Exchange bots – Leading crypto exchanges like Binance, Coinbase, FTX have official bots on Telegram to provide quick access to account details.
With the expanding functionalities of crypto bots, they are becoming one-stop solutions for all kinds of information and services investors and traders need through a unified interface.
Are Crypto Telegram Bots Legit?
The question of whether crypto telegram bots are truly safe and legitimate is a fair one that every wise investor must consider. These clever programs promise great convenience by delivering market data, alerts and trading powers right to your fingertips within Telegram. But we must be cautious of any offer that seems too good to be true, as naive trust has allowed many a crypto keeper's coins to vanish mysteriously.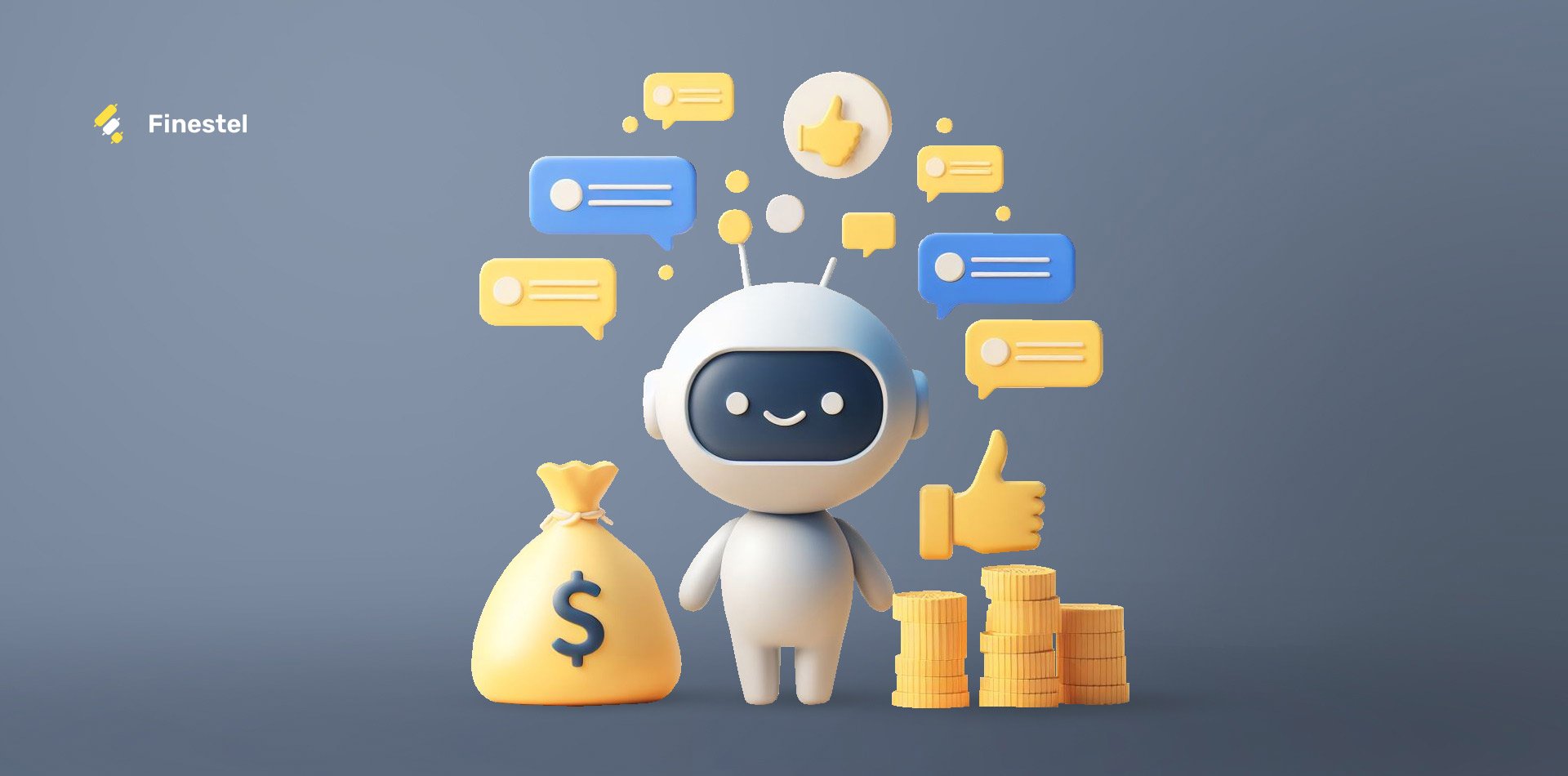 While reputable bots from honorable developers can certainly grant useful boons, be wary of shady spirits peddling shortcuts and get-rich-quick schemes. Do not surrender the keys to your coin vaults lightly, and cast a skeptical eye on any bot that demands more than it needs. Start by testing small amounts and keep larger hoards secured in offline wallets beyond any bot's reach.
Review feedback from fellow travellers, but also watch for signs of trouble yourself. Strange trades or withdrawals should raise the alarm like a dragon awakening. Revoke an untrustworthy bot's access immediately before your riches disappear like a wizard's trick.
With prudence and care in choosing your crypto companions, the top bots may safely unlock knowledge and power to ease your burdens. But disregard the warnings of others at your peril. In the end, your wealth and wisdom are your own to cultivate and protect. Choose your guides well, and keep your coins close.
Top Crypto Telegram Bots Compared
| | | | |
| --- | --- | --- | --- |
| Bot | Key Features | Best For | Fees |
| Finestel | Signal broadcasting and white label copy trading, Portfolio tracking | Signal providers, Asset managers, experienced traders, investors | Fully customizable pricing |
| Unibot | AI/ML trading, social/news analytics | Hands-off investors | $29/month + 1% performance fee |
| Wagie Bot | Rules-based trading, minimalist interface | Beginners | $9/month |
| Mizar | Copy trading from expert portfolios | New traders | $15/month + 15% profit fee |
| Maestro | Customizable bots and automation | Advanced traders | $25/month + 2% performance fee |
| Coinrule | Build/backtest custom bots | Traders who code | $29-$79/month |
| Cryptohopper | Easy predefined bots | Beginners | $19/month |
| Cornix | Native Telegram integration | Telegram traders | $25/month + fees |
| Tradesanta | Custom bot building/testing | Advanced coders | $14-$30/month |
| Quadency | Robust automation and analytics | Institutions | $20-$200/month |
Finestel
Finestel's Telegram Crypto Trading Bot is a good example of a crypto telegram bot that provides advanced features and benefits for traders, investors and signal providers is Finestel's Telegram crypto trading bot. Finestel is a leading crypto trading software development company that offers a revolutionary approach to delivering and executing cryptocurrency trading signals through its cutting-edge white-label copy trading software.
Finestel's Telegram crypto trading bot allows users to transform their social media presence into a legitimate investment management business. The customizable white label software interface links platforms like Telegram, Twitter, and Discord into one seamless copy trading experience. Users can also earn passive income by referring trading signal admins to use the platform, as they get a portion of Finestel's income from their activity through their referral code.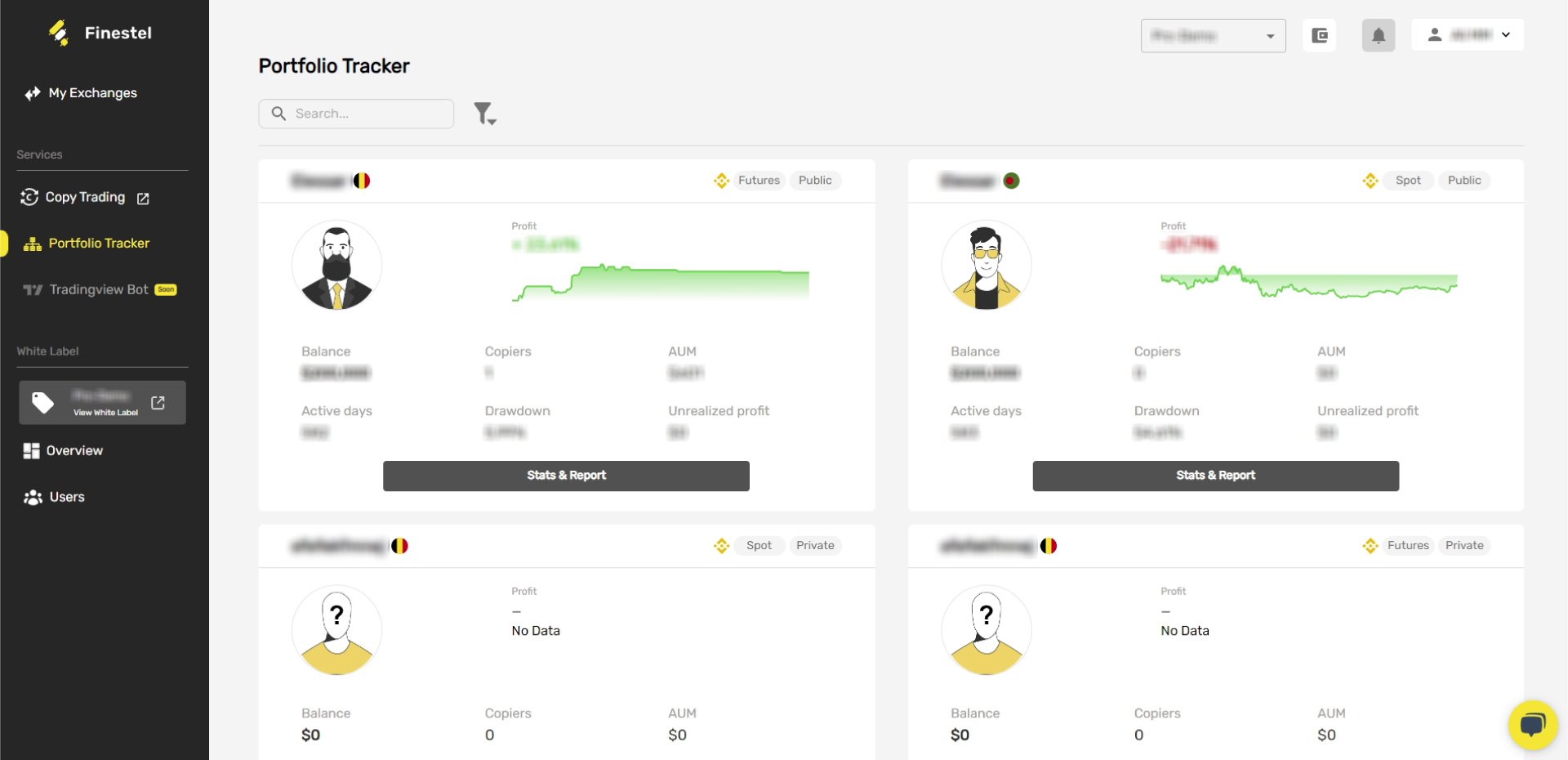 Tools
Portfolio Tracking: The bot enables easily automated investment, trading, and portfolio tracking reports (of your connected exchange accounts on Finestel) directly in your Telegram account. You can customize schedules to receive daily, weekly, or monthly reports containing key performance metrics for all connected exchange accounts. This simplifies monitoring returns across your multiple portfolios in one place.
Fully Customizable Clients Reports: This feature is for those Finestel users and partners that already run a crypto investment management business (like trading signal providing) and have integrated their business on top of Finestel's copy trading service or white label copy trading solution. They will receive reports of their trading status (exchange errors, partial filling of orders, etc.), their clients' activities (sign-ups, new subscriptions, cancels, etc.) and much more. You get complete visibility into your client base and operations through the bot's administrative dashboards and automatic report delivery. This streamlines administration.

Signal Providing Automation:

The bot includes a specialized workflow to make broadcasting your trading signals and tips incredibly easy. Just enter the key details like entry price, stop loss, take profit, etc., in our formatted template.
With one click, the bot then instantly generates and publishes your full, detailed, branded signals across all connected Telegram trading groups and channels. This saves loads of time while allowing you to push signals at scale. By the way, you don't need to integrate your whole signal-providing business on Finestel to use this feature.

Signal Execution Automation: Beyond broadcasting signals, the bot also enables seamlessly executing your trades directly from Telegram on:
a) Your (admin) exchange account + b) also on your clients' multiple exchange accounts concurrently. So, to use the first feature (a), you must have connected your exchange account to Finestel via trade-only API access. To use the 2nd (b), here's where you should manage your signal business on top of Finestel's copy trading service or white label copy trading solution.
Pros
Streamlines signal broadcasting and management
End-to-end automation improves efficiency
Intuitive experience native to Telegram
Helps scale client base as a signal provider
Cons
Limited supported exchanges
Fee Structure
Fully customizable pricing
Referral program available
To run your branded Telegram bot for your business, contact us via the chat icon on the right below corner, or message us on Telegram for a faster answer. You'll find other ways to contact us here.
Unibot
Unibot is a cutting-edge crypto trading bot launched in May 2022 that leverages artificial intelligence and machine learning to optimize trading strategies. Developed by a team of former Google engineers, Unibot analyzes massive amounts of data, including news stories, social media posts, and financial metrics to identify profitable opportunities. According to its developers, Unibot is able to beat market benchmark returns by 5-7% consistently.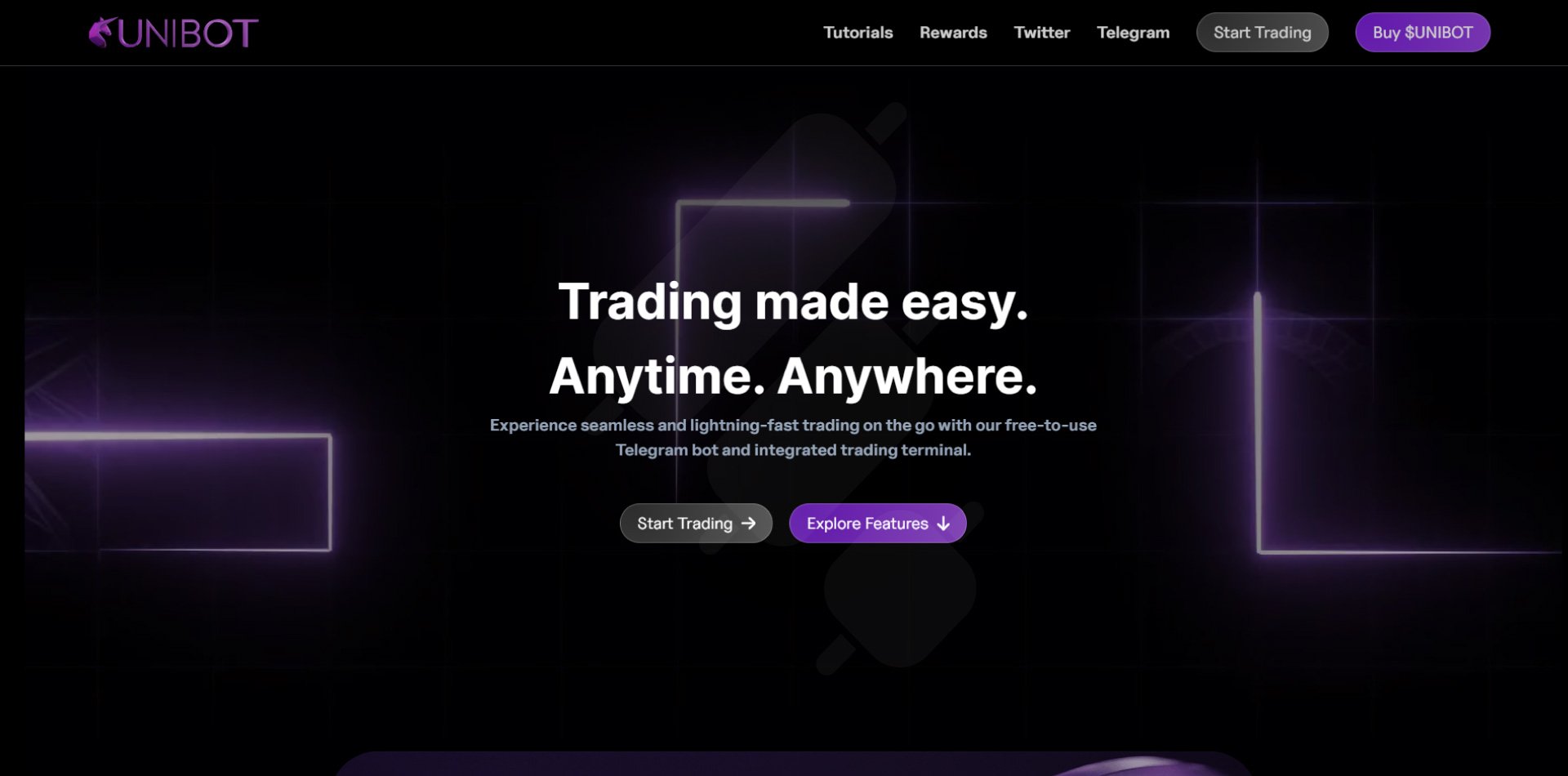 In beta testing, the bot delivered an impressive average monthly return of 11% with relatively low volatility compared to simply holding Bitcoin. Unibot aims to make advanced AI-driven trading strategies accessible to regular crypto investors and traders.
Key Features
Uses AI and machine learning algorithms to optimize trades
Analyzes data from news, social media, and financial reports
Provides portfolio management, monitoring, and advanced analytics
Very user-friendly interface suitable for beginners
Pros
AI-powered trading strategies minimize risks
Lots of data sources provide better insights
Customizable options to suit every trader's needs
Easy to use even for crypto trading beginners
Cons
As a new bot, long-term performance remains unproven
Overreliance on AI predictions has risks if market shifts
More advanced traders may want more complex options
Fee Structure
Free version with basic features
$29/month "Pro" plan with full features
1% performance fee on profitable trades
Wagie Bot
Wagie Bot offers an easy way for beginners to get started with basic crypto trading. Launched in 2021 by a solo developer known as "WagieWojak" on social media, Wagie Bot has a simple interface that focuses on core functionality over complex features. Users can configure basic trading rules and set buy/sell limits without requiring coding skills or advanced technical knowledge.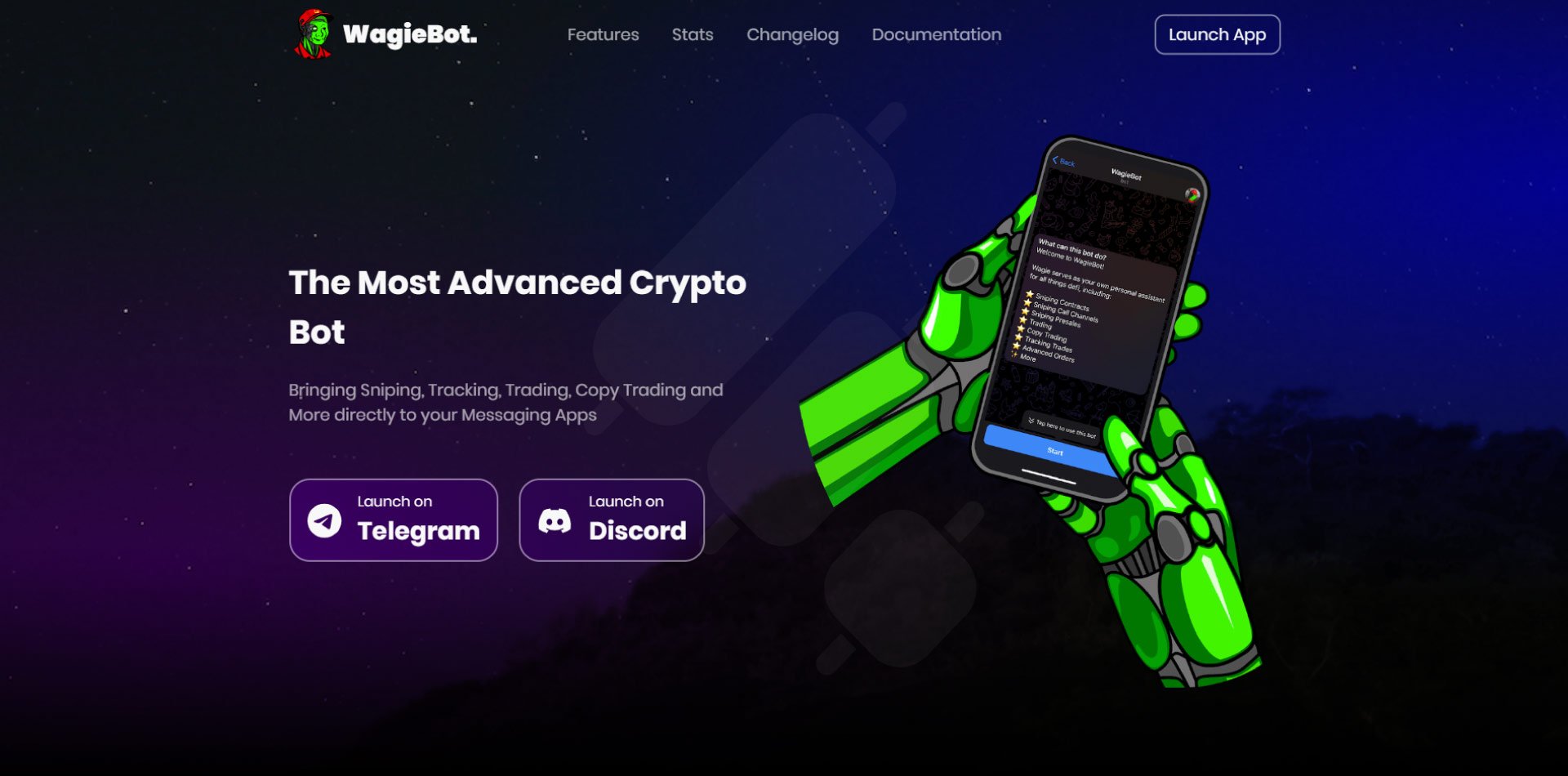 While it lacks some features offered by more sophisticated competitors, Wagie Bot's straightforward approach has garnered praise within the retail trading community. It fills a niche for an affordable crypto bot tailored to new traders just getting their feet wet. Even experienced investors may appreciate Wagie Bot for its "set and forget" utility.
Key Features
Rules-based trading using preset configurations
Allows manual trade execution and tracking
Minimalist, no-frills interface
Suitable for basic trading needs
Pros
Simple and straightforward to operate
Lower risk approach adheres to defined rules
Easy to set up with basic options
Affordable basic plan pricing
Cons
Lacks AI and advanced analytics
Less flexibility or customization
Limited features compared to other bots
Not ideal for advanced traders
Fee Structure
Free plan allowing basic configurations
$9/month for more options
No performance or trading fees
Mizar
Mizar is a one-stop platform for cryptocurrency trading across centralized and decentralized exchanges. The platform provides a suite of free and automated trading tools to help users capitalize on emerging opportunities in the DeFi space. Backed by major investors and with over 20,000 traders, Mizar is poised to become a leading platform for both experienced and new cryptocurrency traders alike.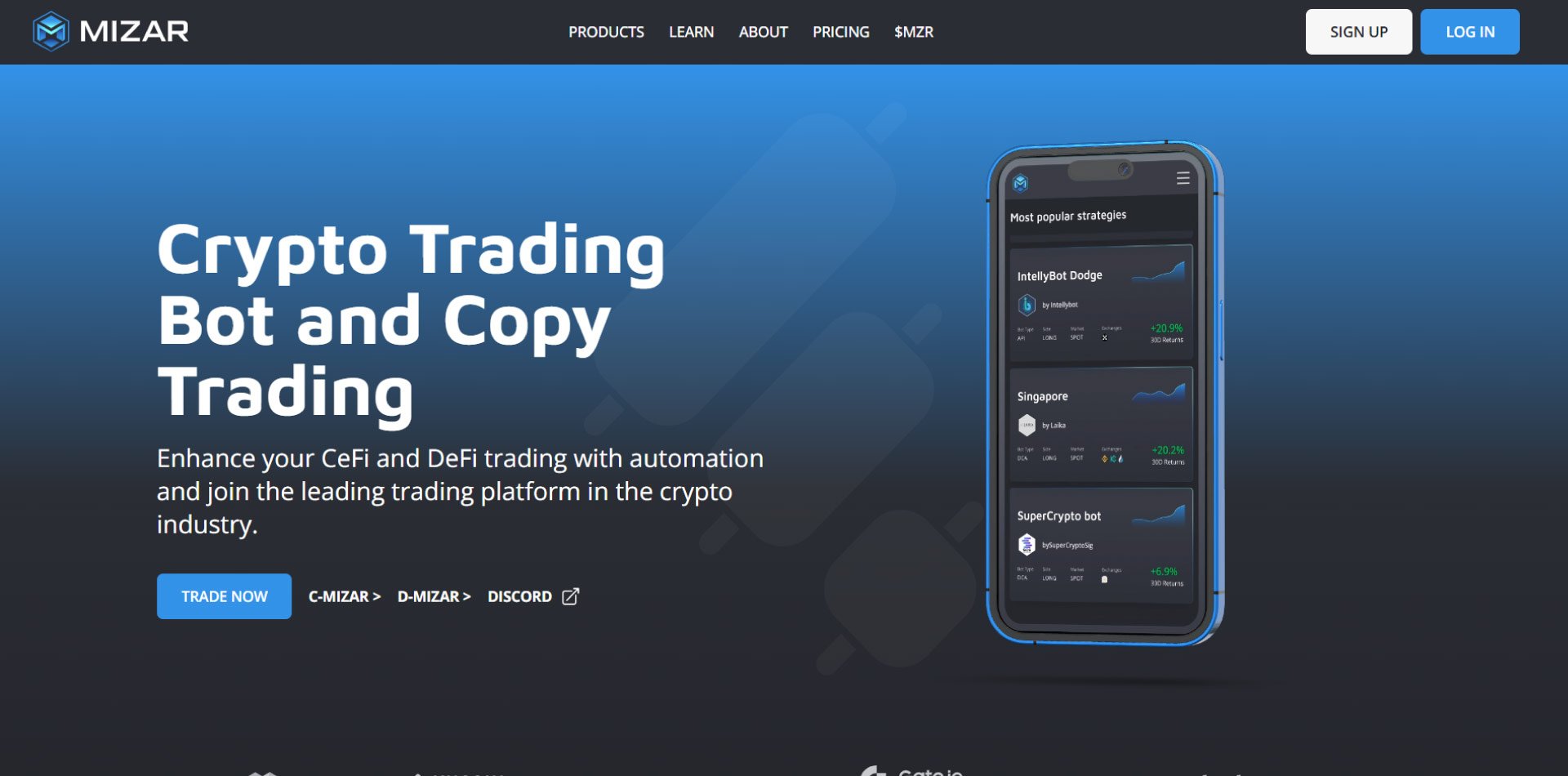 Key Details
Backed by Nexo, KuCoin, Huobi, MEXC
Over 20,000 traders
No monthly fees
CeFi and DeFi trading tools
Features
Token Sniffer research tool
Telegram trading signal scanner
Sniper bots for DEX listings
Automated CeFi and DeFi bots
Copy trading functionality
Web app and Telegram access
What Makes Mizar Stand Out:
Free public research tools
Automated DEX trading bots
Usable directly from Telegram
Support for emerging altcoins
Mizar distinguishes itself as the only platform providing both centralized and decentralized trading tools without monthly fees. Its comprehensive toolkit and tools like the Token Sniffer and Telegram scanner help traders spot opportunities. Backed by major investors, Mizar is poised to become a leading platform for both experienced and new cryptocurrency traders.
Maestro
Maestro aims to provide crypto traders with professional-grade analytics and automation tools to execute advanced strategies. The bot, launched in 2018, is geared towards experienced traders who want to take a hands-on approach to optimizing their crypto investments.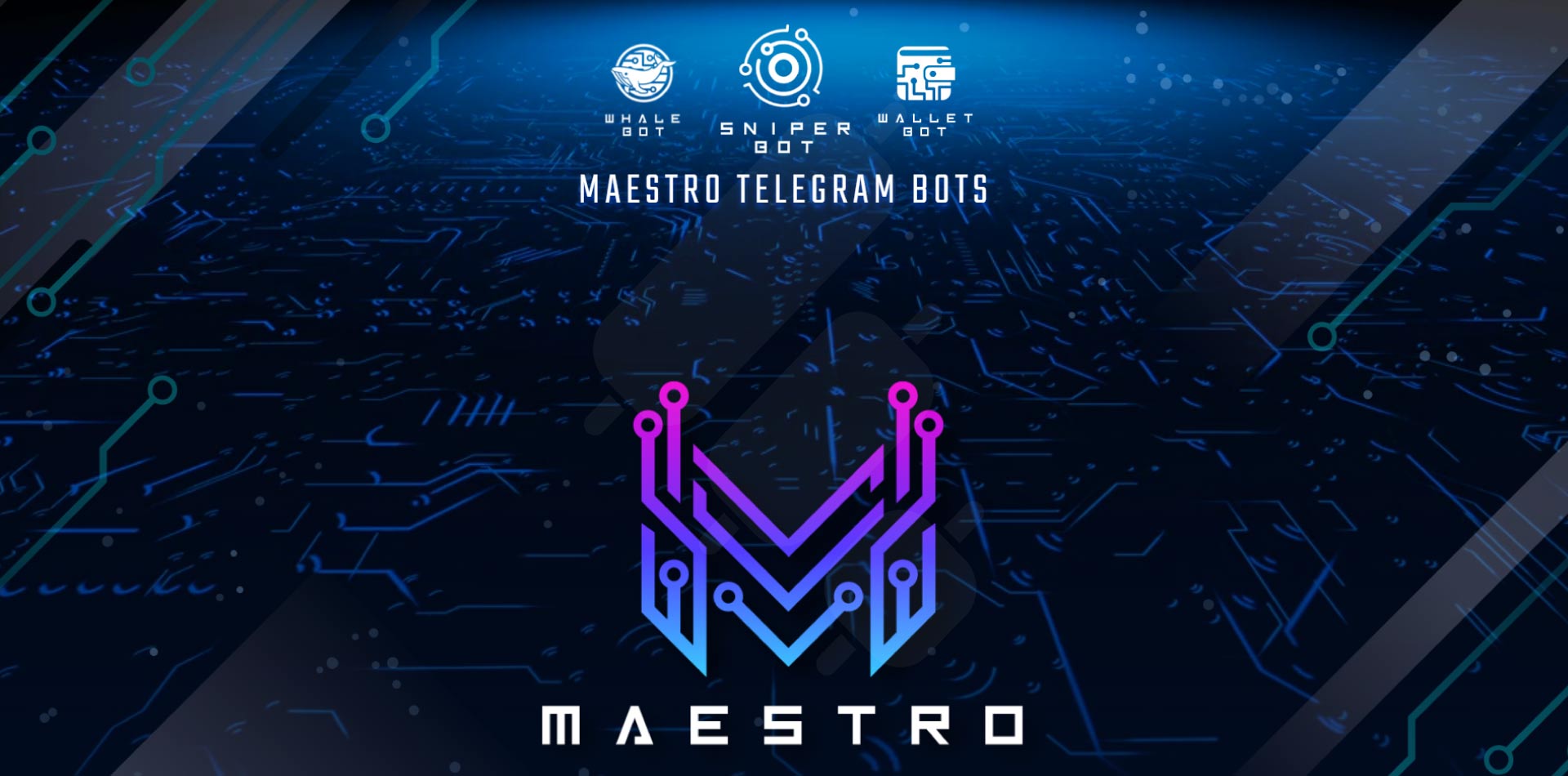 Maestro lets users fully customize trading signals, technical indicators, and preset execution rules. After thorough backtesting, traders can automate their refined strategies. The bot specializes in algorithms tailored for short-term swing trades, arbitrage, and other active tactics – rather than just long-term holding.
While Maestro requires an upfront time investment to configure, its customization options are nearly limitless. Traders can combine various indicators and parameters to create automated systems personalized to their trading style and risk tolerance. For dedicated crypto traders, Maestro provides research, testing, and execution tools previously only found at institutional firms.
Tools
Advanced trading signals & indicators
Highly customizable strategies
Automated trading across chains
Pros
Powerful tools for experienced traders
Lifetime license with affordable fees
Cons
The steepest learning curve of the bots
Requires ongoing strategy optimization
Fee Structure
$25/month for basic tools
Up to 2% performance fees on profitable trades
Lower fees for higher-volume traders
Maestro provides a full-featured trading suite with customizable algorithms, backtesting, and automation. Frequented by pro traders seeking a competitive advantage.
Cornix
Cornix is an advanced crypto trading bot that operates directly within the Telegram app. It allows users to monitor portfolios, execute trades, and configure notifications without leaving the messaging platform.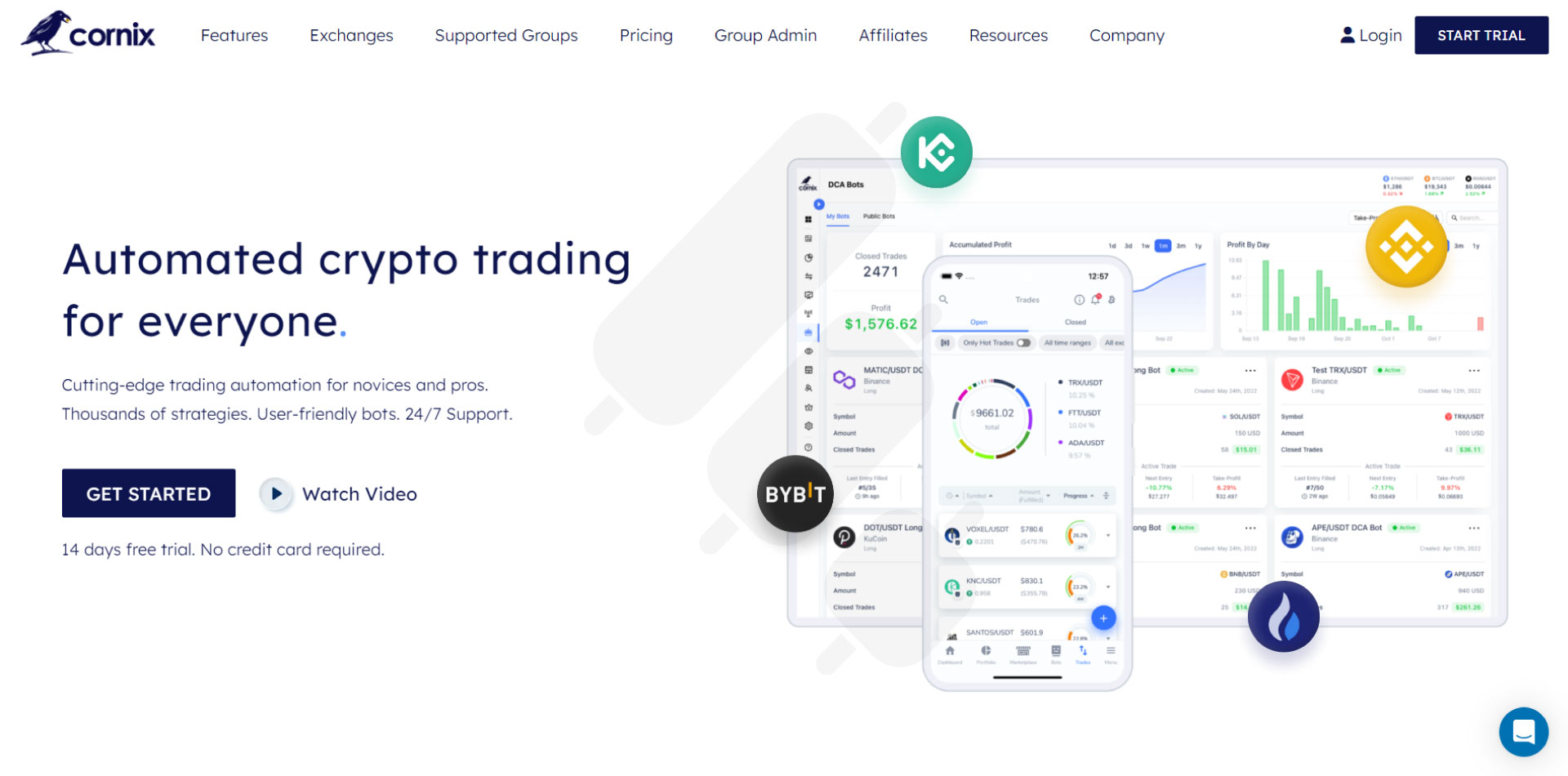 Key Features
In-app trading from Telegram
Portfolio monitoring and alert tools
Customizable notifications and triggers
Community chat and support options
Pros
Convenient trading through Telegram interface
Real-time alerts and tracking
Highly customizable for each user's needs
Helpful community of Cornix users
Cons
Potential security risks of connecting Telegram
Steeper learning curve for setup
No web or mobile app, Telegram-only
Fee Structure
Free version with limited features
Premium plan: $25/month
Transaction fees but no performance fees
CryptoHopper
CryptoHopper provides easy-to-use crypto trading bots with cloud-based setup and predefined strategies. For those desiring a first foray into bots, Cryptohopper provides predefined automation recipes requiring little expertise. However, its basic ingredients may leave more advanced alchemists wanting. Use Cryptohopper for simple automation, but don't expect deep wisdom or custom powers. The Cryptohopper review shows Telegram bot allows alerts on over 50 exchanges.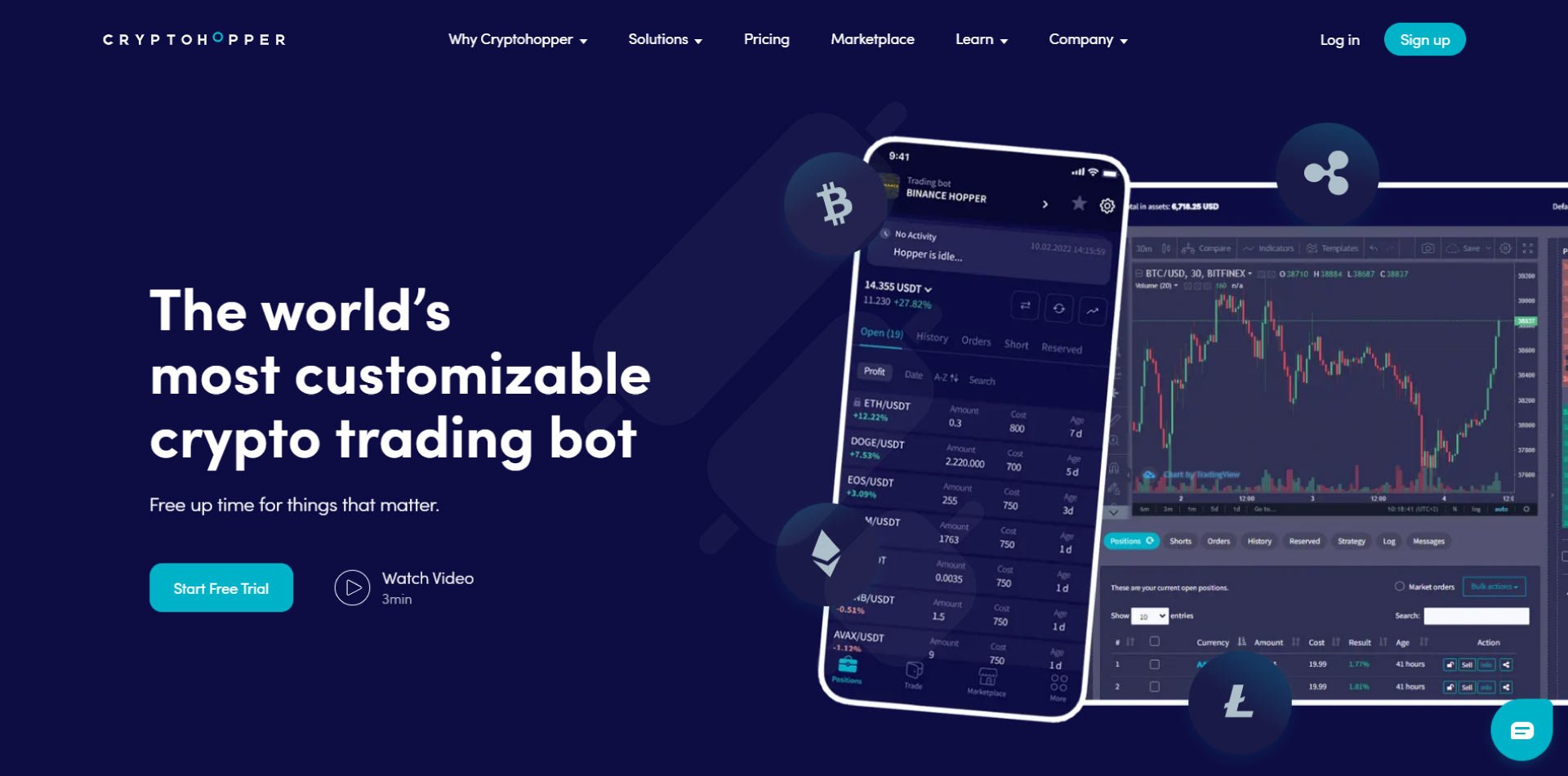 Key Features
Cloud-based bots without installation
Choose from existing bot templates
Automated trading based on signals
Works with all major exchanges
Pros
Simpler setup and use compared to rivals
Good for beginners with basic trading needs
Affordable pricing
Reputable company with support
Cons
Functionality is not as robust for advanced traders
Limited customization and control
Security risks of linking API keys
Fee Structure
Free starter plan with limited features
Pro plan: $19/month
No performance or transaction fees
Coinmatics
Coinmatics lets users automatically copy the trades of vetted professional crypto traders on Binance.
Key Features
Copy trading mirrors pro traders' moves
Choose traders based on past performance
No crypto trading experience required
Pros
Benefit from pro traders' experience
Easy for beginners to get started fast
Incentives encourage top talent
Cons
Risks of copied trader underperforming
Limited exchange support beyond Binance
Lower control over actual trade details
Fee Structure
Free account mirrors 3 pro portfolios
Premium: $16/month for more options
15% fee on profitable copied trades
Coinrule
A feature-rich platform for building customized algorithmic trading bots. Coinrule empowers traders to backtest, optimize, and automate their own strategies at scale across exchanges.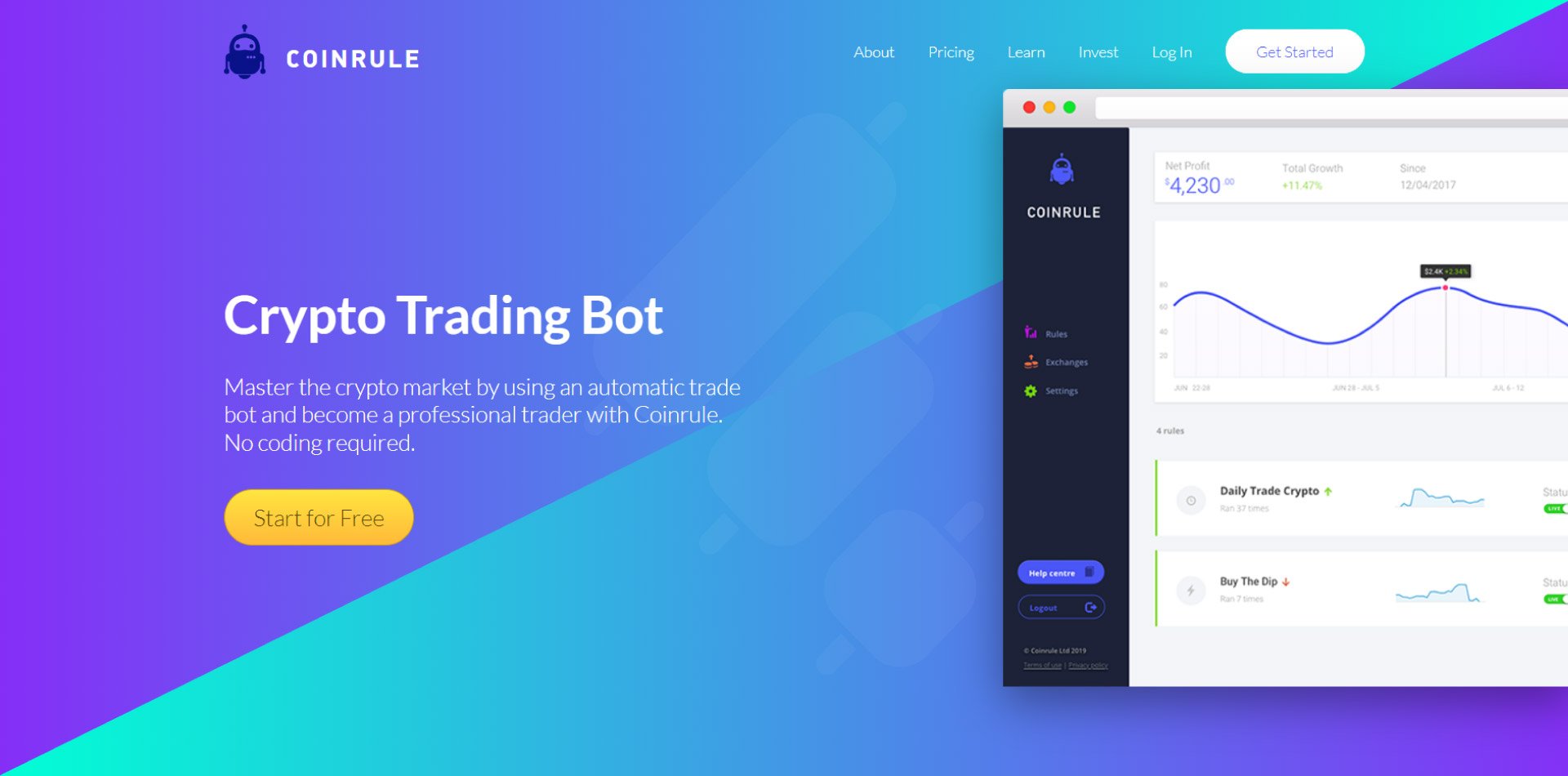 Tools
Automated bot creation platform
150+ strategy templates
Backtesting tools to refine bots
Connect all major exchanges
Pros
Build automated trading systems
Customizable with different indicators
Robust backtesting options
Large active user community
Cons
Initial learning curve to master tools
Ongoing bot optimization required
Potential for poorly optimized bots to lose
Fee Structure
Free starter plan
Pro plan: $29/month
Premium: $79/month with more features
No performance fees
Using Crypto Trading Bots on Telegram: Things to Consider
If you're interested in cryptocurrency trading but don't have a lot of time to monitor prices and markets, using a trading bot on a platform like Telegram could seem appealing. Trading bots are automated programs that buy and sell digital assets based on preset rules and algorithms. While bots may take some of the work out of trading, it's important to go into it with open eyes about both potential benefits and risks.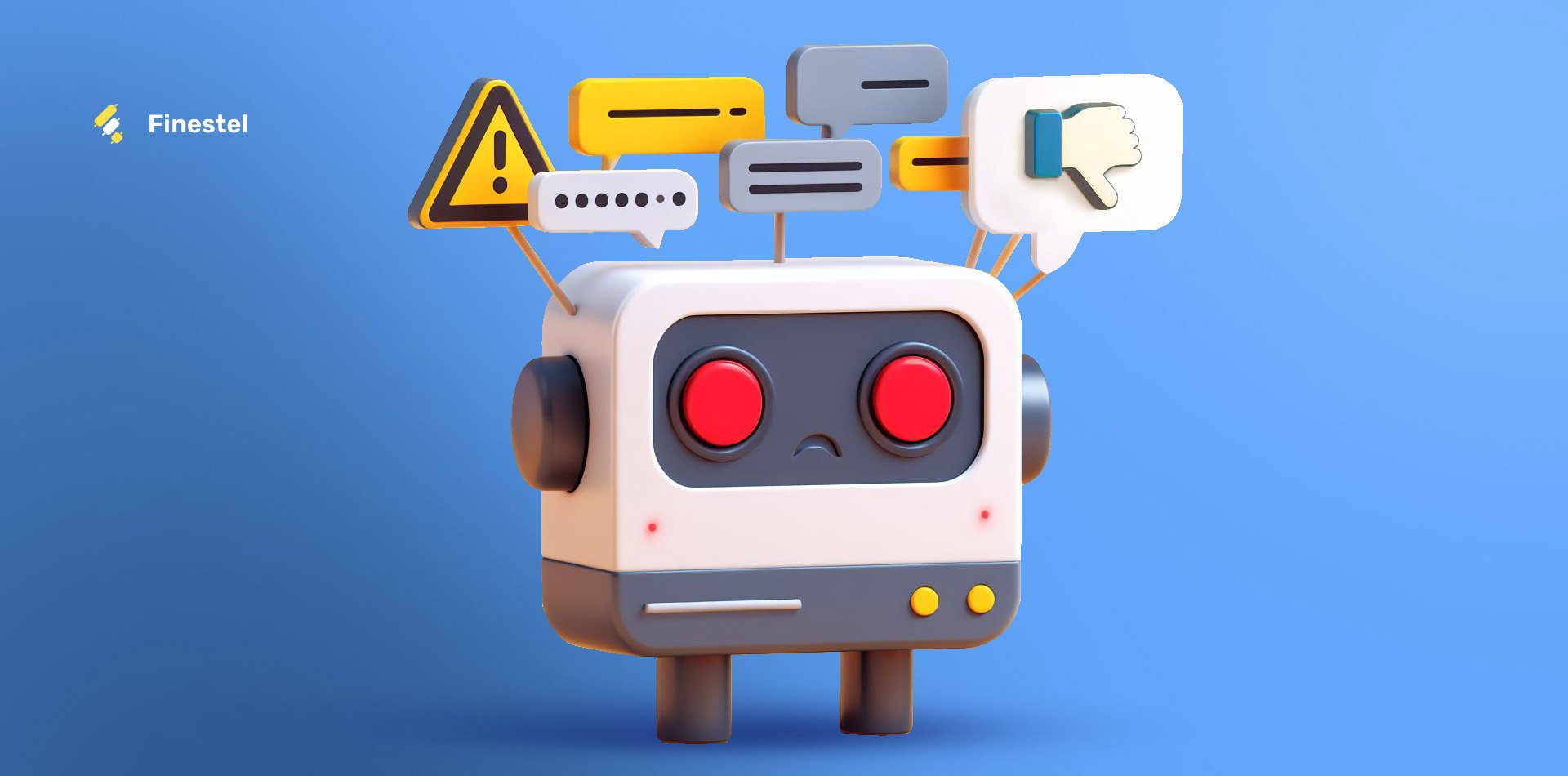 Trading bots aim to capitalize on small, frequent price changes without needing constant human oversight. In theory, this could help generate returns around the clock. However, there are no guarantees, and markets can be unpredictable. Make sure to fully research any bot's track record and understand its strategies before investing real money. Only use funds you can afford to lose.
When using bots on Telegram, privacy and security are also important concerns. Telegram is not designed specifically for financial services, so think carefully about the level of access you give a bot and how your personal information and crypto assets could be at risk if the platform or bot were to be compromised.
Overall, crypto trading bots may offer convenience but also carry risks, just like any automated investment tool.
Do thorough research, start small, and don't rely on bots as a replacement for learning markets yourself over time. With the right precautions and understanding of both benefits and limitations, bots could potentially complement an overall long-term investment strategy on your terms. Just be sure trading remains an informed choice.
Conclusion
Overall, Telegram continues to be a great place to find legit crypto investment bots and signals. The top crypto trading bots on Telegram offer a variety of powerful tools to help automate trading strategies and gain insights from the market. However, as with any automated investing system, there are risks to be aware of as well as opportunities. Doing thorough research on the strategies, track records, and security practices of the different bots is essential before linking accounts or investing real funds.
Crypto trading requires an understanding of market dynamics that doesn't come overnight. While bots can take some of the legwork out of the process, no tool replaces the wisdom that comes from experience. Start by experimenting in demo or paper trading mode to truly understand how different bots operate before risking capital. Observe how strategies perform in varying conditions. Maintain a balanced portfolio that isn't overly reliant on any single bot or signal.
Overall, the Telegram ecosystem holds promise for streamlining access to trading tools and insights. With prudent integration matched to one's own experience and goals, bots may complement long-term strategies. But trading bots should not be seen as a get-rich-quick scheme or replacement for developing trading skills over time in changing markets. By approaching bots as learning aids first and profit generators second, traders can maximize their utility while mitigating risk on the journey toward market mastery.