The crypto wild west delivers fortunes overnight and heartbreak the next day. Mastering the volatility seems impossible. But what if artificial intelligence bots could ride the bulls and tame the bears for you? Welcome to the future of hands-off crypto riches.
Automated trading platforms level the playing field versus Wall Street. Let smart algorithms crunch the data so you don't have to. Copy the whales and profit from programmed expertise. Whether a total beginner or a pro seeking an edge, automation unlocks next-level crypto investing. Read on to discover the best automated crypto trading platforms to effortlessly grow your digital wealth in 2023 and beyond.
What are Automated Crypto Trading Platforms?
Automated crypto trading platforms use technology like trading bots and algorithms to execute trades automatically based on preset strategies. Rather than manually analyzing charts or market data, these platforms enable hands-off crypto trading once configured by the user.
Trading bots are programs that connect to exchanges via API to monitor price movements and trading volumes. When certain technical indicators or conditions are met, the bots place buy or sell orders as coded without human intervention.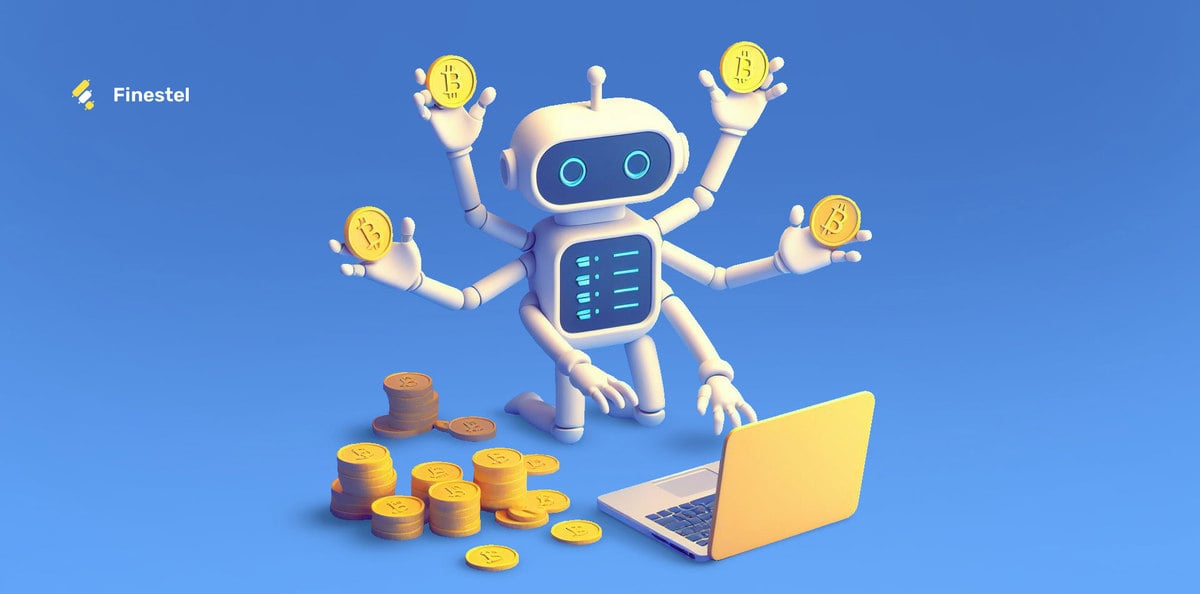 These platforms tap into advanced technologies like artificial intelligence, machine learning, and quantitative algorithms to optimize trading performance around the clock. Bots can react to news events, identify chart patterns, place orders fractionally faster than humans, and adapt to evolving markets.
Automated tools make crypto trading more accessible to a wider audience. Beginners can utilize copy trading and preset bot strategies to benefit from programmed expertise vs developing their own systems. At the same time, advanced coders can build, backtest, and refine intricate automated strategies tailored to their risk management preferences.
Finestels offers the best crypto bots, best crypto trading bots, automated trading bots, crypto trading bot, cryptocurrency trading software, cryptocurrency trading bot, and crypto bot in all regions including Australia, UK, Canada, and India.
Benefits of Using Automated Crypto Trading Platforms
There are several compelling benefits to using automated crypto trading platforms:
Efficiency – Bots trade 24/7 without rest, executing strategies much faster than manual traders. This provides greater market exposure.
Emotionless – Bots stick to programmed rules without fear, greed, or other biases influencing decisions. This leads to consistency.
Backtesting – Traders can evaluate automated strategies against historical data to refine performance before risking capital.
Diversification – Bots easily trade across numerous assets and markets simultaneously. This mitigates risk.
Customization – Traders can build bots calibrated to their specific goals, risk appetite, and market hypotheses.
Convenience – Once configured, bots execute trades hands-off so traders can focus on other endeavors.
When used properly, algorithmic crypto trading augments the results active trading can achieve. Automation handles the grunt work, while humans provide the vision.
How Automated Crypto Trading Platforms Work
Automated trading platforms enable users to program rules and strategies that automatically execute trades on their behalf. Trading bots can be scheduled to run continuously, monitoring markets in real-time. When preset conditions are met, the bots place buy or sell orders as coded without any manual intervention needed.
These platforms tap into advanced technologies like artificial intelligence, machine learning, and quantitative algorithms to optimize trading performance. Bots can react to news events, analyze charts and indicators, adapt to evolving markets, and more.
Automated tools open crypto trading to a broader audience. Beginners benefit from the premade templates and copy trading features many platforms offer, leaning on bots' programmed expertise versus develop their own rules from scratch. At the same time, advanced coders can build, backtest, and refine intricate automated systems calibrated precisely to their risk management preferences.
Across varied experience levels, traders overall can gain greater exposure to the ballooning crypto asset class without being chained to their screens. Let's explore the top options for 2023.
Types of Crypto Trading Automation Platforms
There are a few distinct models for automated crypto trading platforms:
Exchange-Native Tools – Major exchanges like Binance, KuCoin, and Bybit directly integrate auto-trading capabilities like bots and copy trading into their platforms. This provides a seamless all-in-one experience.
Standalone Automation Platforms – Companies like 3Commas and CryptoHopper focus solely on trading automation tools users can connect to external exchanges. This allows using consistent bots across different exchanges.
Social Trading Platforms – Platforms like Shrimpy and Zignaly specifically enable copy trading, where users can replicate strategies from top-performing traders. This piggybacks off experts' success.
Portfolio Automators – Tools like Shrimpy also provide portfolio automation for rebalancing, indexing, tax-loss harvesting and more. This helps manage an entire portfolio holistically.
Copy trading platforms: These platforms allow you to copy the trades of other experienced traders automatically. You can allocate a portion of your funds to follow one or more traders and benefit from their strategies. For example, Finestel is a popular trading technology solutions provider that offers automated copy trading, white label copy trading, smart portfolios, etc.
Signal providers: These platforms provide you with expert trading advice via messaging services. You can receive alerts on when to buy or sell certain cryptocurrencies based on technical or fundamental analysis. For example, Learn 2 Trade is a leading signal provider that offers automated trading integration with major exchanges.
Trading bots: These platforms use algorithms and artificial intelligence to execute trades based on predefined rules and indicators. You can customize your own trading bot or use a pre-built one to trade cryptocurrencies 24/7.
Top 12 Automated Crypto Trading Platforms in 2023
Now let's dive into the top platforms in each category for automating your crypto trading: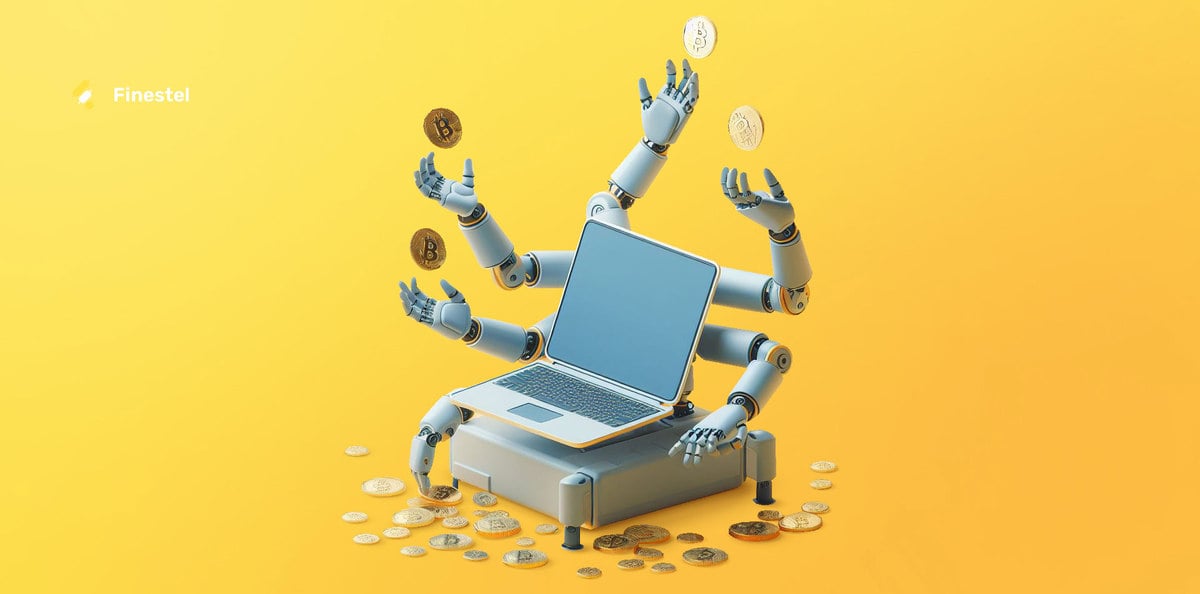 1. Finestel – Comprehensive Automation for Traders and Businesses
Finestel is an innovative provider of advanced trading technologies based in Canada. If you are a profitable trader with an existing community of followers and investors seeking a reliable copy trading service, Finestel has solutions tailored for you. Leveraging cutting-edge copy trading technology, you can efficiently manage your clients' capital. Additional services like portfolio trackers, automated billing, and performance analytics are also included.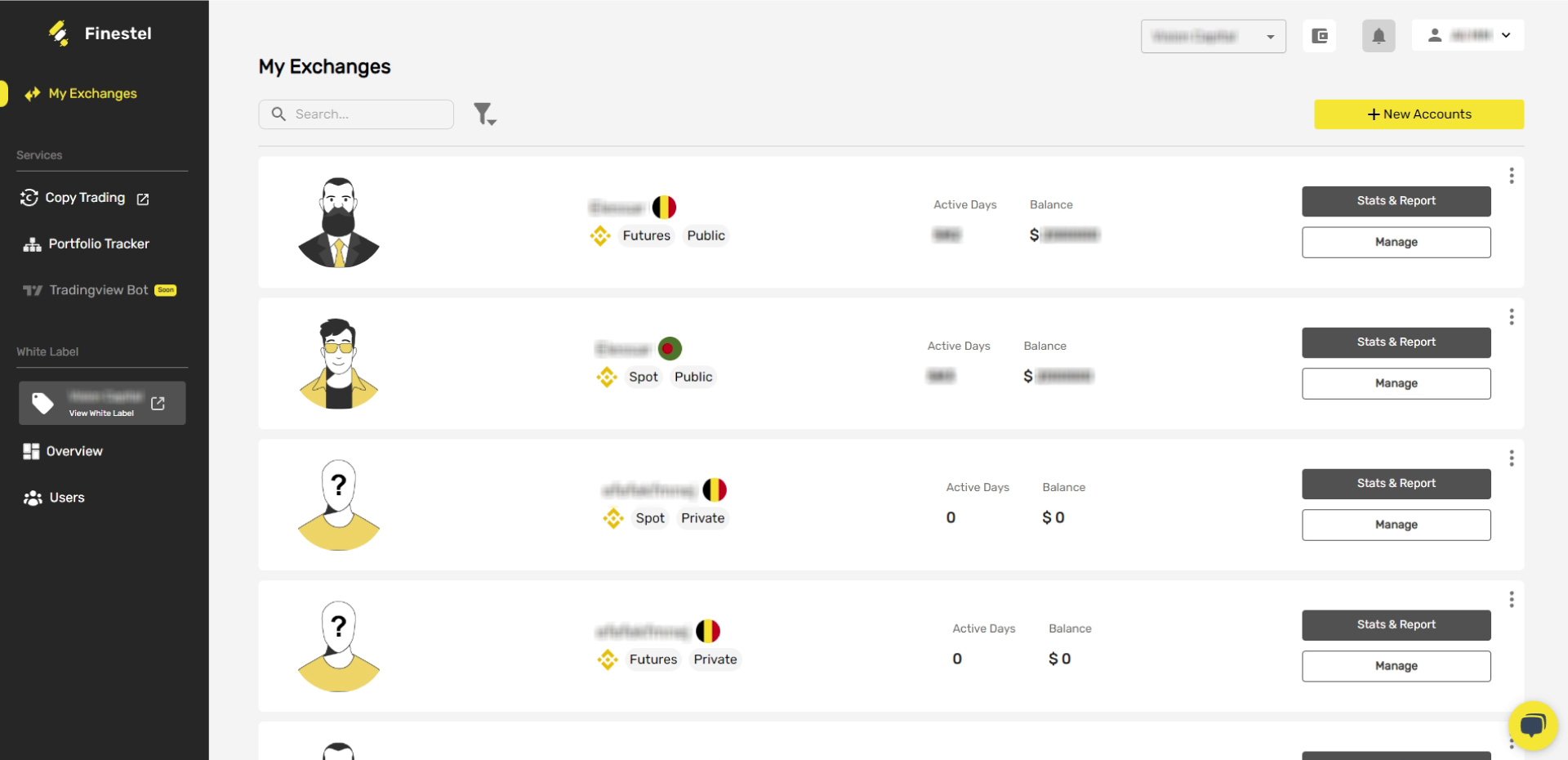 The platform enables:
Seamless copy trading functionality
Customizable Telegram bots for portfolios, alerts, and reporting
Integration with TradingView trading bots
White label solutions to launch branded trading services
For crypto traders and investors, Finestels provides access to elite tools previously only available at institutional firms. The platform allows building, backtesting, and automating advanced trading systems tailored to your strategy.
For companies, Finestels facilitates launching your own branded automated crypto trading services thanks to its white label offering. This allows you to serve clients under your own identity.
Finestel's Powerful Tools for Automated Crypto Trading
Let's explore some of Finestel's standout automated crypto trading features:
Finestel's copy trading offerings are divided into two plans:
Copy Trading Bot: This plan is ideal for traders with a limited number of investors and assets under management. Finestel's copy trading bot replicates your trades in your followers' accounts at lightning speed.
White-Label Copy Trading Software: For traders with over 10 clients or significant assets under management, we recommend our white-label asset management software. This enables you to offer services under your own brand and custom website, with a highly configurable interface and capabilities.
Private Strategy Marketplace
Moreover, traders with profitable strategies seeking investors and additional assets under management can leverage Finestel's private strategy marketplace. You can add your strategy and performance track record to the marketplace to showcase it to our exclusive investors and attract more capital. Real-time track record updates allow you to continually refine results and potentially gain more investments.
For investors already working with a skilled trader, you can also suggest Finestel to them. With our robust copy trading capabilities, high customization, and wide array of advanced tools, your asset manager is likely to migrate to Finestel. You can form a private partnership on our platform, investing your funds with your chosen trader worry-free, as our technology ensures no operational or technical issues will threaten your assets.
The private strategy marketplace connects verified, profitable traders with investors hunting returns. Traders showcase track records to build trust and credibility. Investors access unique strategies unavailable on public markets. Our secure infrastructure facilitates seamless partnerships. Join the future of crypto asset management through our exclusive marketplace.
Telegram Bot
Finestel provides a fully customizable Telegram bot. Integrate portfolio tracking, client reporting, signal broadcasting, and copy trade execution right in Telegram.
The bot seamlessly connects your Finestel and exchange accounts to automate workflows. Brand the crypto Telegram bot with your own identity for a unified experience.
Easily integrate TradingView bot trading strategies into your Finestel platform via API. This makes advanced Technical Analysis automation accessible.
2. Binance – Leading Exchange with Trading Bots and Copy Trading
As the world's largest crypto exchange, Binance offers a robust suite of trading automation capabilities like bots and copy trading directly through its platform.
Binance's trading bots include Spot Grid, Futures Grid, TWAP, VP, and more. Each performs automated strategies like buying the dip, averaging into a position, or executing larger orders with minimal price impacts. Users can customize bot parameters or use presets.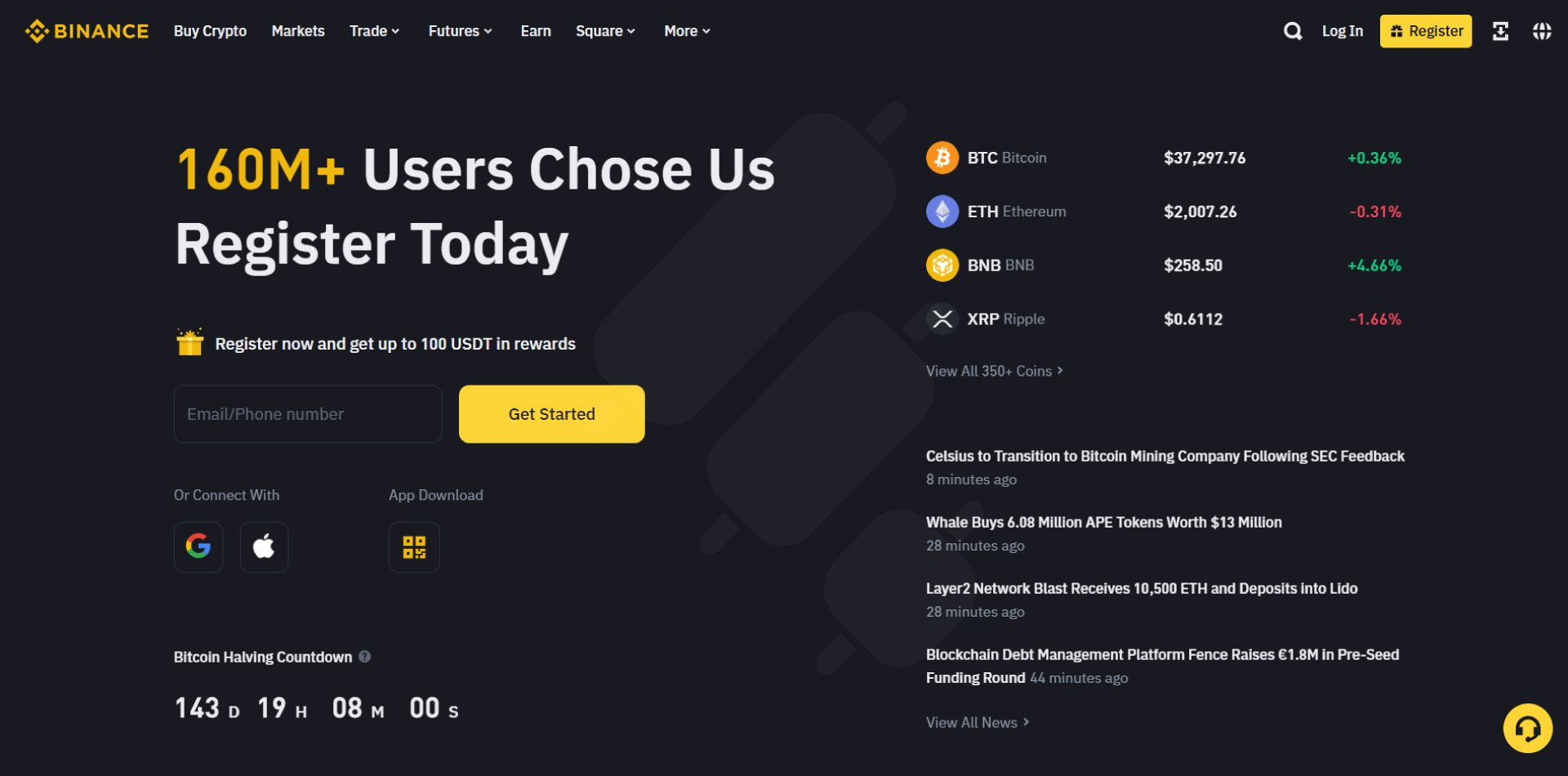 Beyond bots, Binance facilitates copy trading with its "Follow" feature. You can evaluate the profit/loss percentages of thousands of top performers and mimic their trades in real-time with proportional position sizing. No coding or advanced TA knowledge needed – simply pick a successful trader and start copying.
With deep liquidity across 500+ coin pairs and an ever-expanding array of trading automation tools, Binance provides a one-stop hub to automate crypto investing. The exchange has cemented its leadership through constant innovation.
3. KuCoin – Grid Bots and Copy Trading
KuCoin offers one of the most popular free crypto trading bots focused on core functionality. The KuCoin bot allows hands-off automation using preset grid and dollar-cost averaging strategies. Users can tweak parameters like price ranges and allocation percentages. The grid bots automatically buy dips and sell rallies within the defined price band, seeking to compound profits from volatility. Meanwhile, DCA bots provide a steady way to accumulate positions over time without worrying about timing the market.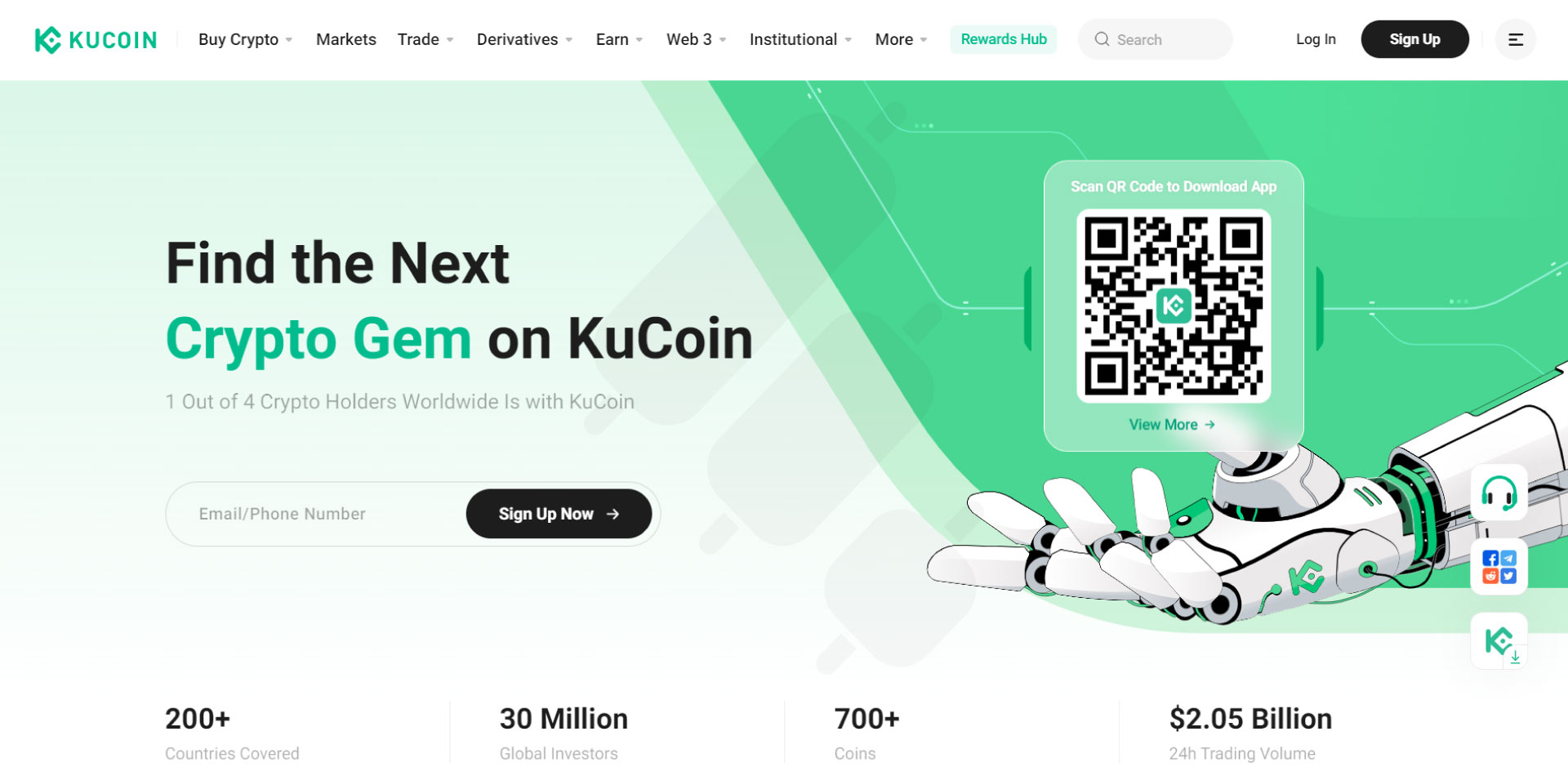 Beyond its free bots, It offers Kucoin copy trading. Users can evaluate traders and automatically mirror their positions. While not as full-featured as some standalone platforms, KuCoin provides a straightforward entry point for crypto trading automation. You can use different types of automated trading tools on KuCoin, such as:
KuCoin Trading Bot: This is a free-to-use software that allows you to automate your trading using predefined strategies such as spot grid, futures grid, DCA, smart rebalance, and infinity grid. You can set the parameters for each strategy, such as the price range, the number of orders, the investment amount, and the leverage level. The bot will then place and execute orders according to the market conditions and your settings. You can also use AI to optimize your parameters based on historical data.
White Label Copy Trading: Improve your cryptocurrency financial management and access new income opportunities with Finestel's advanced Kucoin copy trading software. Finestel's team pioneered some of the earliest Kucoin API integrations and has spent a couple of years refining Kucoin order and trade replication technology. As a result, Finestel offers the most seasoned Kucoin copy trading service available, delivering unmatched execution speed and precision, even during volatile market swings. Whether you trade popular Kucoin spot pairs or exotic futures contracts, Finestel's platform flawlessly mirrors the trades you need.
Finestel's smart order management ensures smooth proportional filling when running large scaling strategies.
Coinrule: This is a third-party platform that allows you to create your own trading rules and automate your trading on KuCoin. You can use a simple drag-and-drop interface to design your rules based on different indicators, triggers, and actions. You can also choose from over 150 ready-made templates or copy the rules of other successful traders. Coinrule integrates with the KuCoin spot market data and supports various order types, such as market, limit, stop-loss, and take-profit.
Bitsgap: This is another third-party platform that offers advanced trading tools and bots for KuCoin. You can use Bitsgap to trade on multiple exchanges from one interface, manage your portfolio, and analyze the market. You can also use Bitsgap's smart trading bots, such as GRID, DCA, and BTD, to automate your trading on KuCoin. These bots can outperform the KuCoin's built-in versions and help you maximize your profits.
4. Bybit – Automation for Short-Term Spot and Derivatives Traders
Bybit is a top derivatives exchange focused on frequent short-term traders. It provides trading automation for both spot and derivatives. Key options include grid bots for volatility surfing, DCA bots for patient accumulation, and copy trading top trader strategies.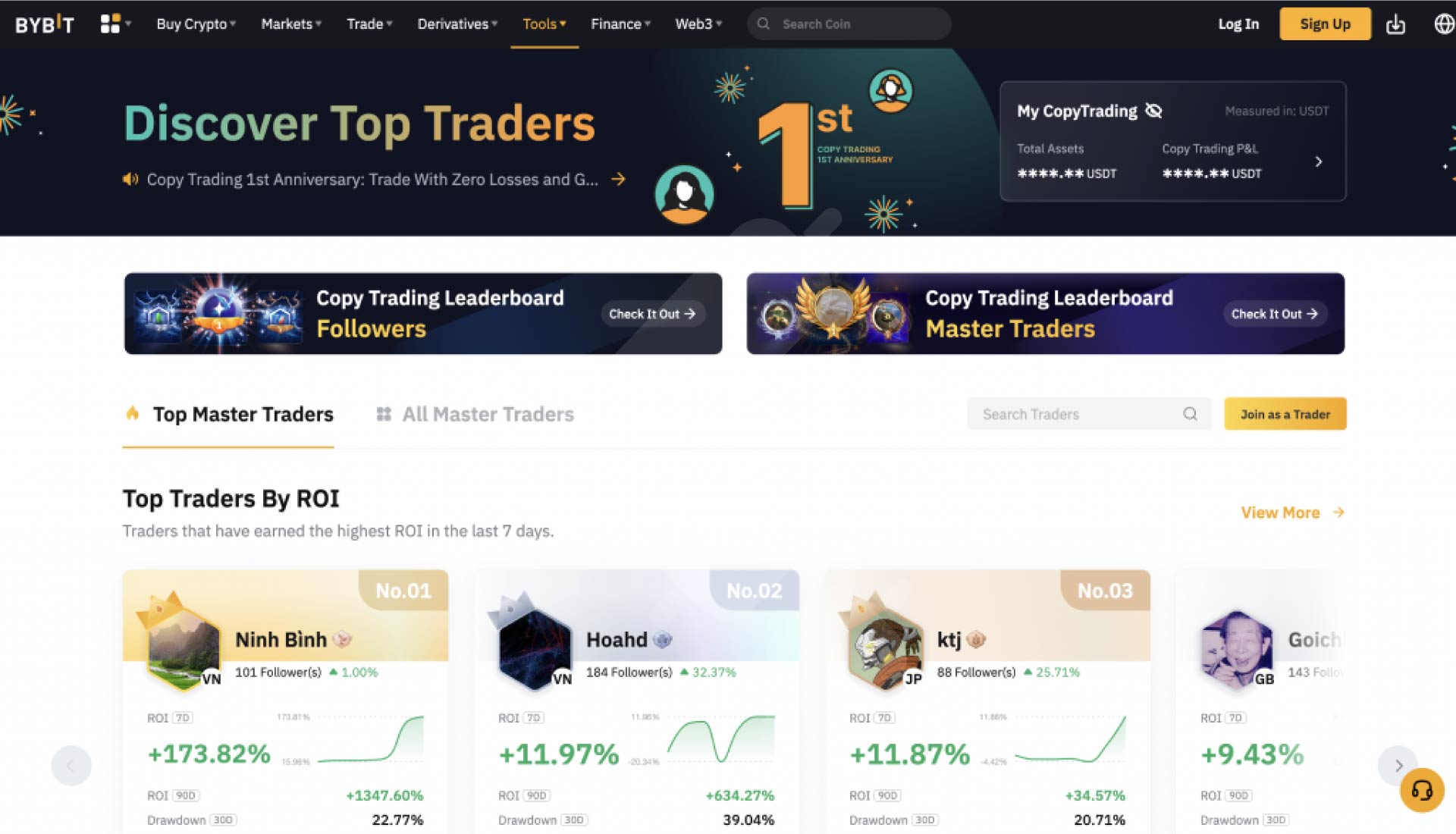 Bybit automation trading is a way of using software programs to trade cryptocurrencies on the Bybit exchange without manual intervention. Bybit offers three types of trading bots that can help you automate your trading strategies and optimize your profits: spot grid bot, futures grid bot, and DCA bot.
Spot grid bot: This bot allows you to buy low and sell high automatically within a predefined price range and interval. It is suitable for sideways or ranging markets, where the price fluctuates within a certain range. You can set the upper and lower price limits, the number of grids, and the investment amount for each grid. The bot will then place buy and sell orders at each grid level and execute them when the price reaches them.
Futures grid bot: This bot is similar to the spot grid bot, but it uses futures contracts instead of spot trading. Futures contracts are agreements to buy or sell an asset at a specified price and date in the future. You can use leverage to amplify your returns, but also your risks. The futures grid bot allows you to choose the leverage level, the contract type (inverse or linear), and the funding rate mode (fixed or dynamic). The bot will then place buy and sell orders at each grid level and execute them when the price reaches them.
DCA bot: This bot allows you to invest in cryptocurrencies gradually over time, regardless of the market conditions. DCA stands for dollar-cost averaging, which is a strategy of buying a fixed amount of an asset at regular intervals. This way, you can reduce the impact of price volatility and lower your average cost per unit. The DCA bot allows you to choose the investment amount, the frequency, and the duration of your investment plan.
Bybit allows building customized bots via API too. Set parameters and let your creation trade automatically. Up to 100x leverage and a powerful matching engine make Bybit suitable for active traders wanting automation tuned for short-term opportunities.
Boost your money management and portfolio growth on Bybit exchange with a proportional white label Bybit copy trading and bot solution that effortlessly mirrors all master account orders into follower accounts.
5. 3Commas – Advanced Multi-Exchange Trading Bots and Portfolio Tools
3Commas is a versatile platform for users wanting to build, customize, and automate trading bots across exchanges.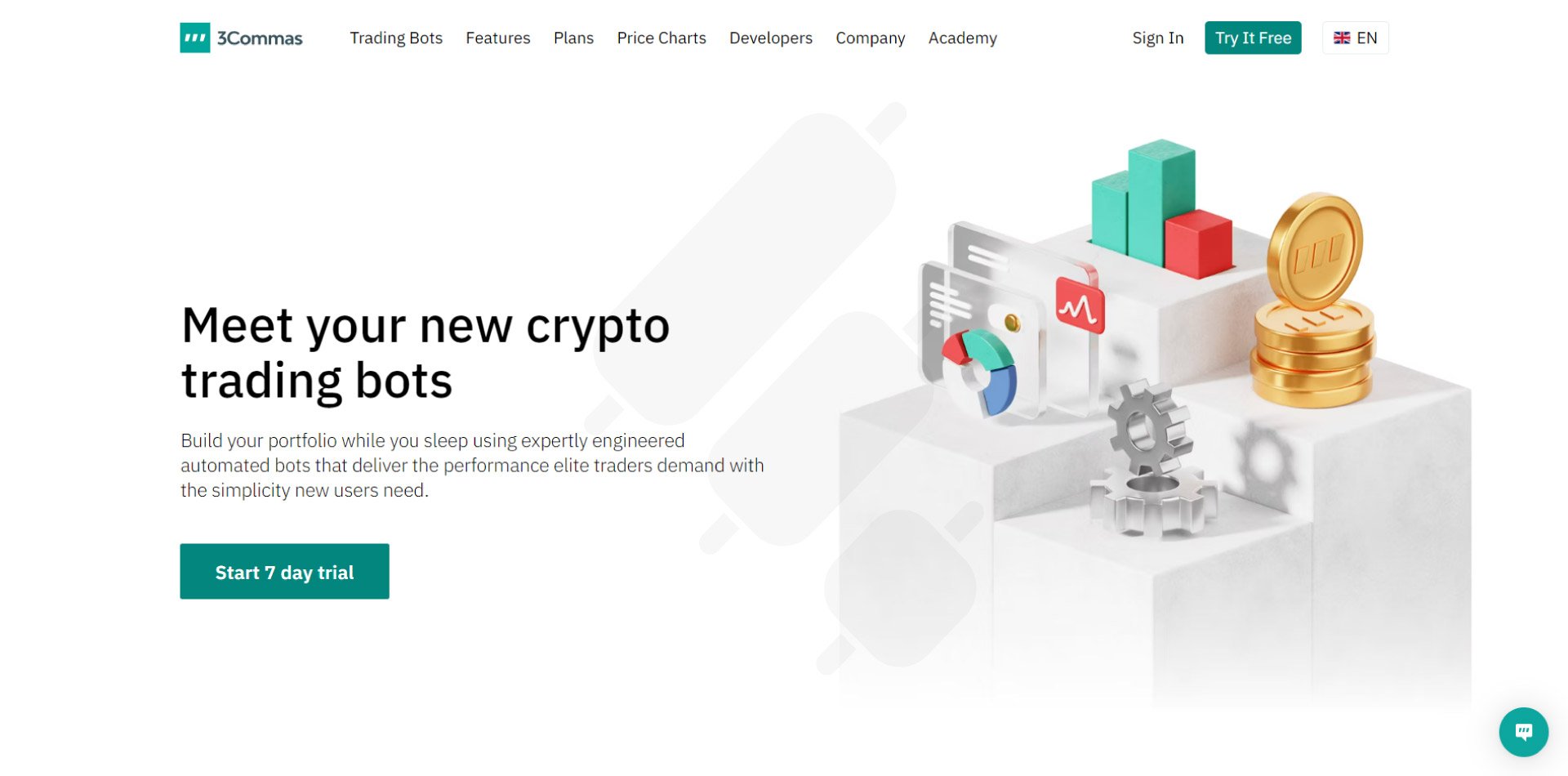 You can code bots using various technical indicators and rules. Backtest bot performance before going live. Choose from premade templates for convenience. 3Commas provides robust portfolio management and analytics alongside its trading bots. Track all investments across integrated exchanges in one unified hub.
With support for 20+ top exchanges, 3Commas delivers sophisticated automation and portfolio optimization.
Read more about 3commas copy trading.
6. Pionex – Plug and Play Crypto Trading Bots
Pionex offers an easy way to automate crypto trading using 16 built-in bots with preset strategies like grid, DCA, AI, and more.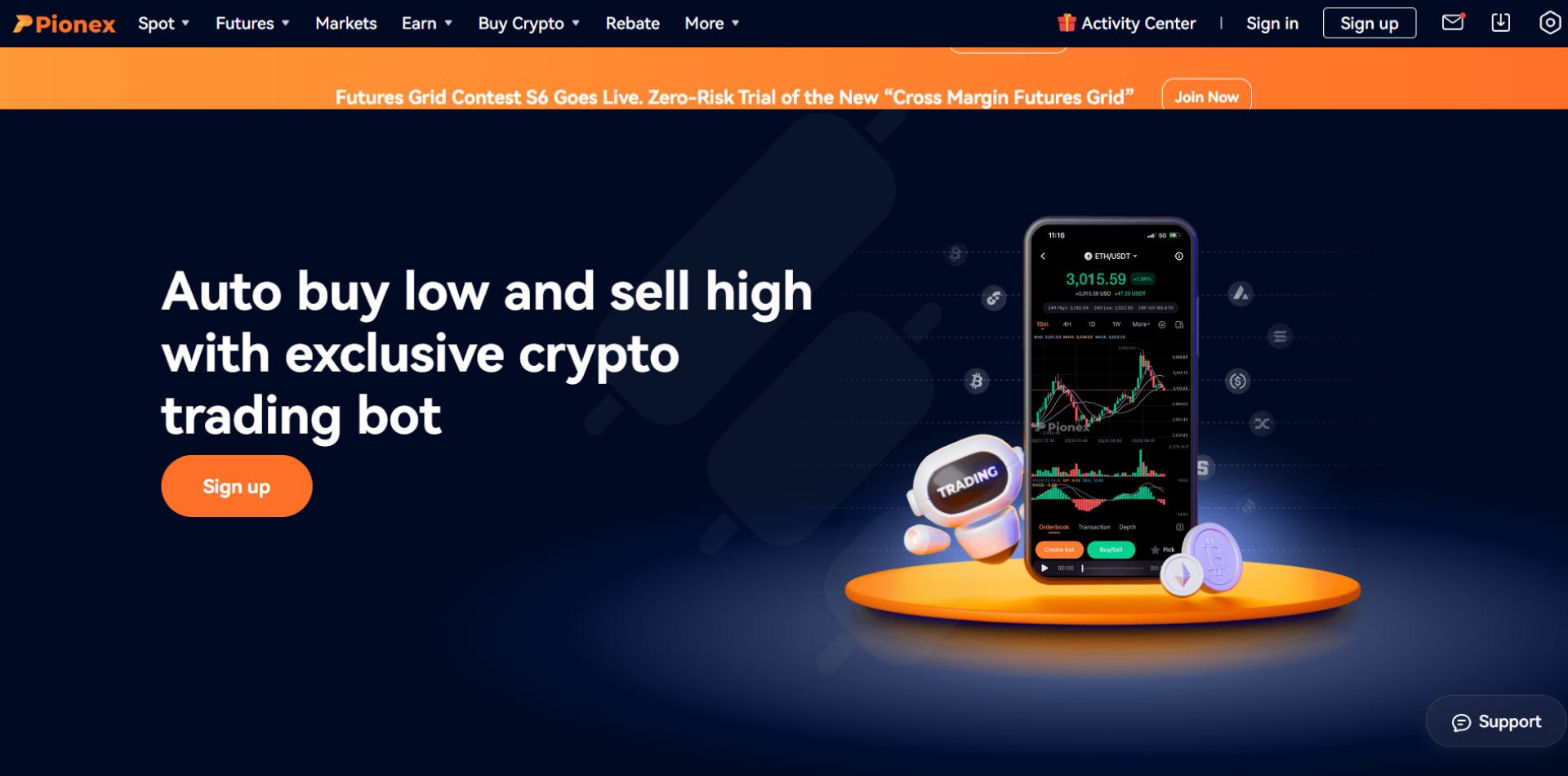 The platform focuses on convenience – traders simply choose a strategy, adjust basic parameters, and let the bots handle trading automatically across exchanges.
Pionex aims to make advanced trading bots accessible to anyone. No coding or special skills required.
7. Shrimpy – Crypto Indexing and Portfolio Automation
Shrimpy specializes in automating portfolio management for long-term, hands-off crypto investing. Users can automate indexing to major crypto benchmarks, portfolio rebalancing, and other strategies tailored for passive exposure. No active trading skill needed.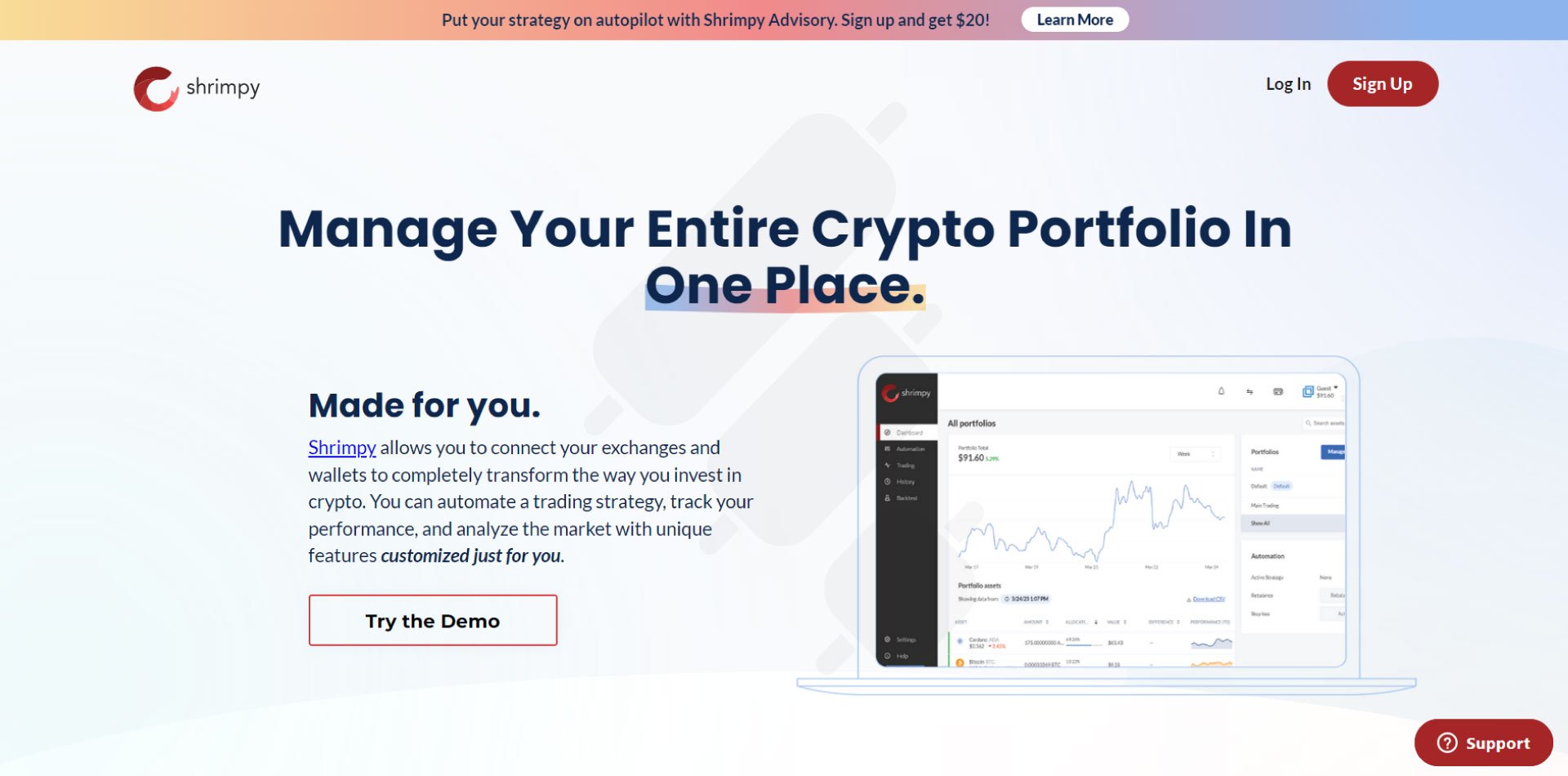 Social following features also allow easily copying positions from selected expert traders for passive portfolio growth leveraging others' efforts.
8. eToro – Smart Portfolios and Crypto Copy Trading
eToro is a highly reputable crypto broker catering to social traders. Beyond buying/selling crypto, eToro enables automating trades through copy trading and Smart Portfolios.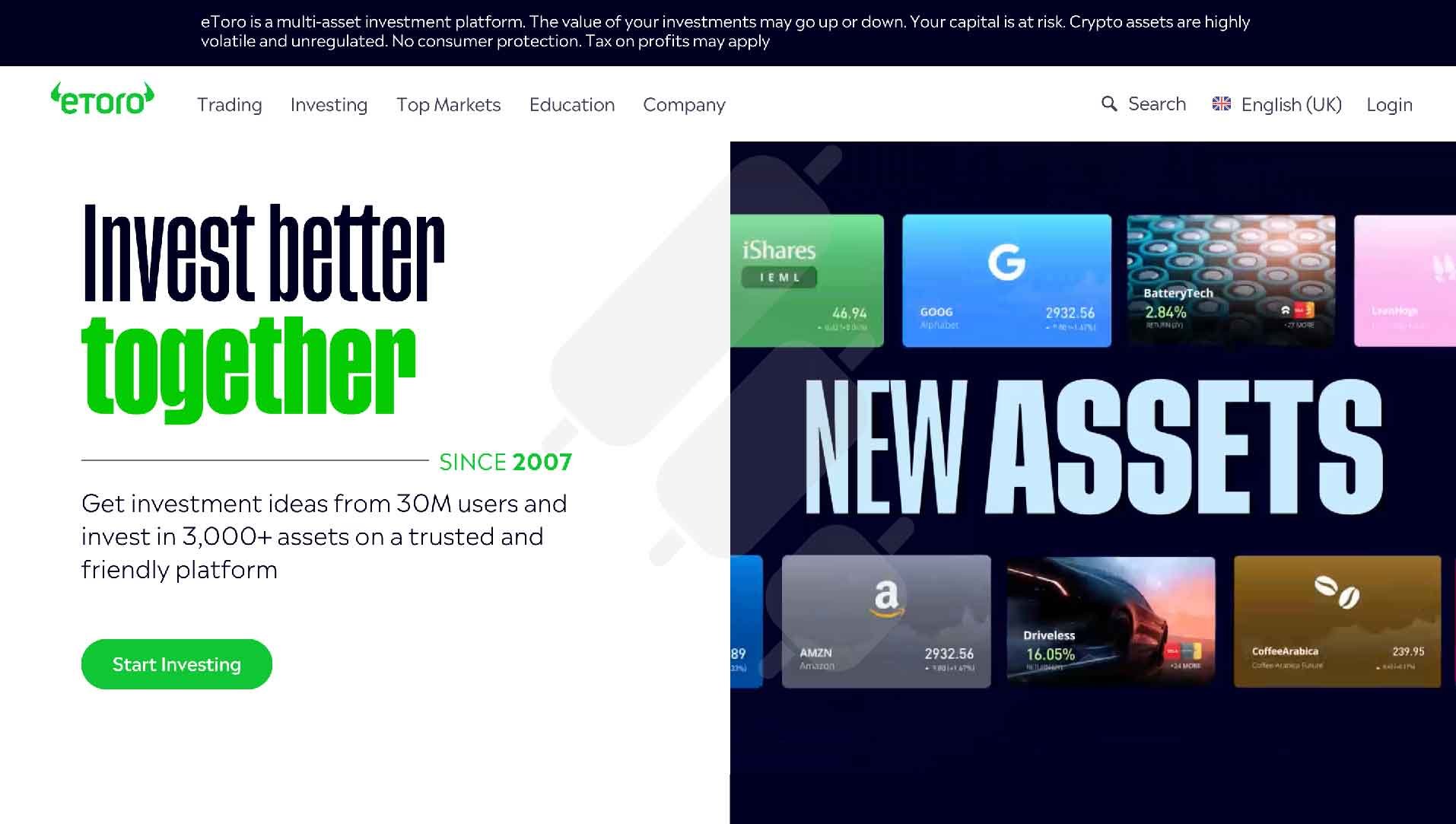 The copy trading feature allows users to replicate positions from seasoned crypto traders proportional to the amount allocated to them. You can tailor risk by choosing whom to copy based on historical performance and trading style.
Meanwhile, eToro Smart Portfolios offer preset baskets of cryptos put together and automatically rebalanced by AI algorithms. Options like Defi Portfolio, DAO Portfolio, and Big Crypto Portfolio provide turnkey diversification.
As a regulated broker with multi-asset social trading, eToro offers new crypto investors an easy path to employ automation while learning the market through collaboration.
9. WunderTrading – Automated Trading and Account Analytics
WunderTrading focuses on automated crypto trading tools and analytics. It offers capabilities like preset DCA and arbitrage bots, a futures spread trader, and a unified multi-exchange account dashboard.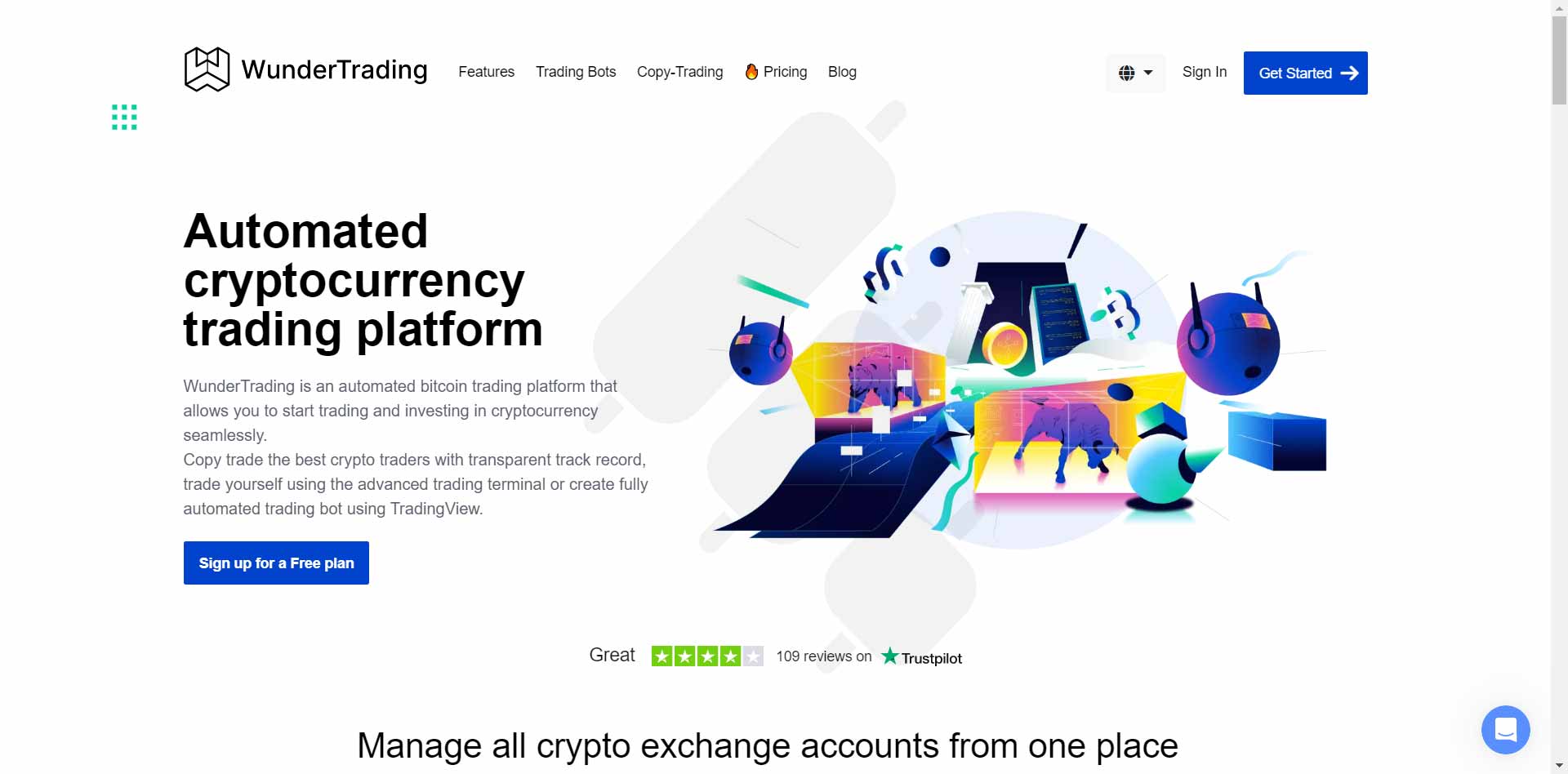 The dashboard delivers a centralized hub to track positions and performance across integrated exchanges in one view, removing the need to toggle between accounts.
WunderTrading also provides referral rewards, allowing users to earn commissions by recommending the platform to others. This encourages viral growth through the crypto trading community.
With exchange partnerships, free trials of its pro services, and community incentives, WunderTrading makes automated trading solutions more collaborative.
10. Dash 2 Trade – Analytics and Trading Signals
Dash 2 Trade offers a robust analytics terminal and crypto trading signals to enhance opportunities for traders. The platform leverages AI and algorithms to analyze on-chain data, sentiment, social metrics, and more around the clock.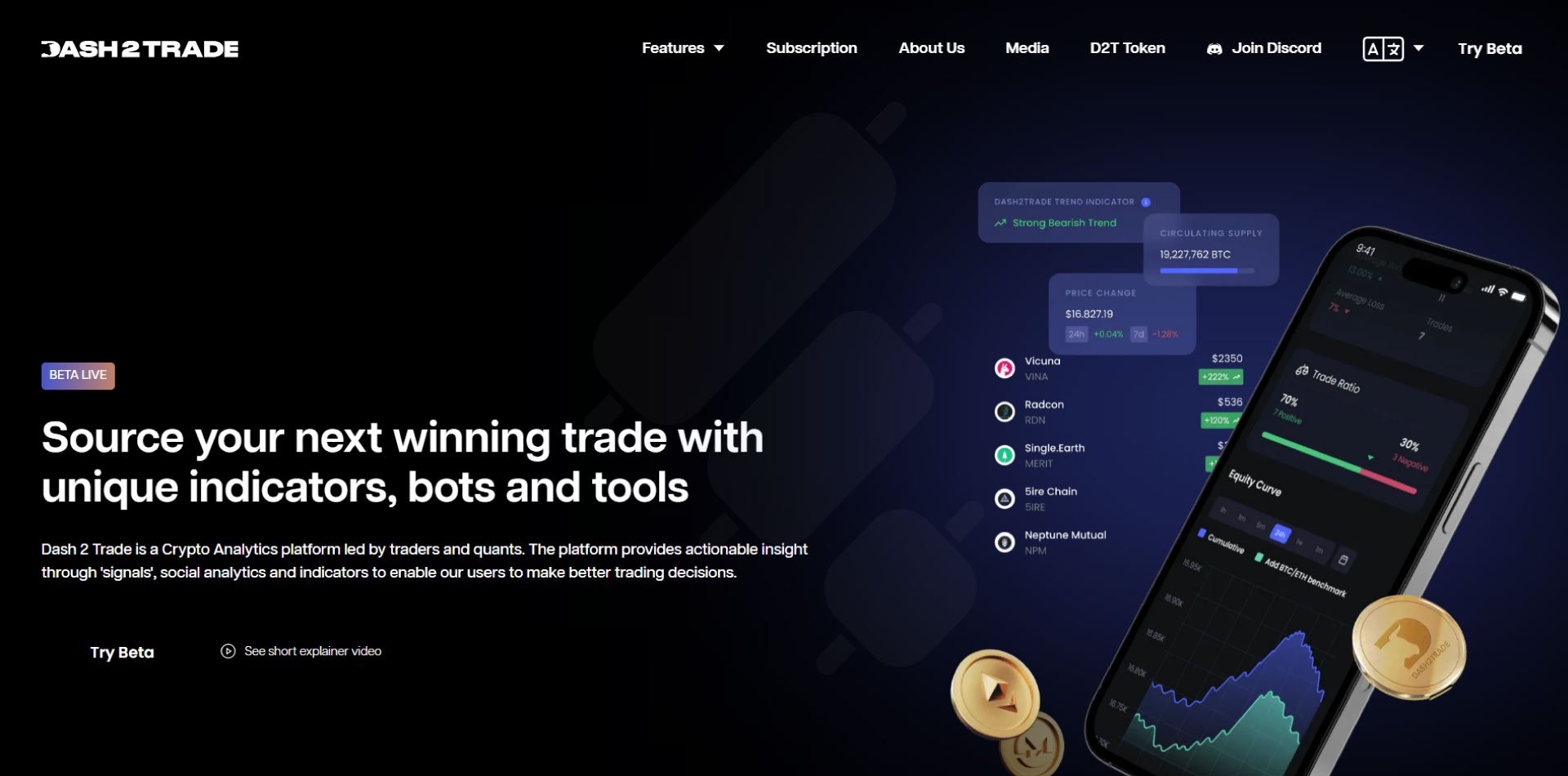 Dash 2 Trade's algo generates detailed trading signals including entry price, exit price, stop loss and take profit levels to capitalize on market movements. Users can set the signals to execute automatically or trade them manually.
The platform also provides tools to build and backtest custom automated trading systems tailored to your own strategy. Dash 2 Trade aims to level the playing field by arming traders with institutional-grade analytics and automation capabilities.
11. Learn 2 Trade Algorithm – Automated Technical Analysis Trading
The Learn 2 Trade Algorithm bot conducts technical analysis across crypto markets identifying trading opportunities. It scans price charts and volumes using indicators like RSI, moving averages, Fibonacci retracements, and more.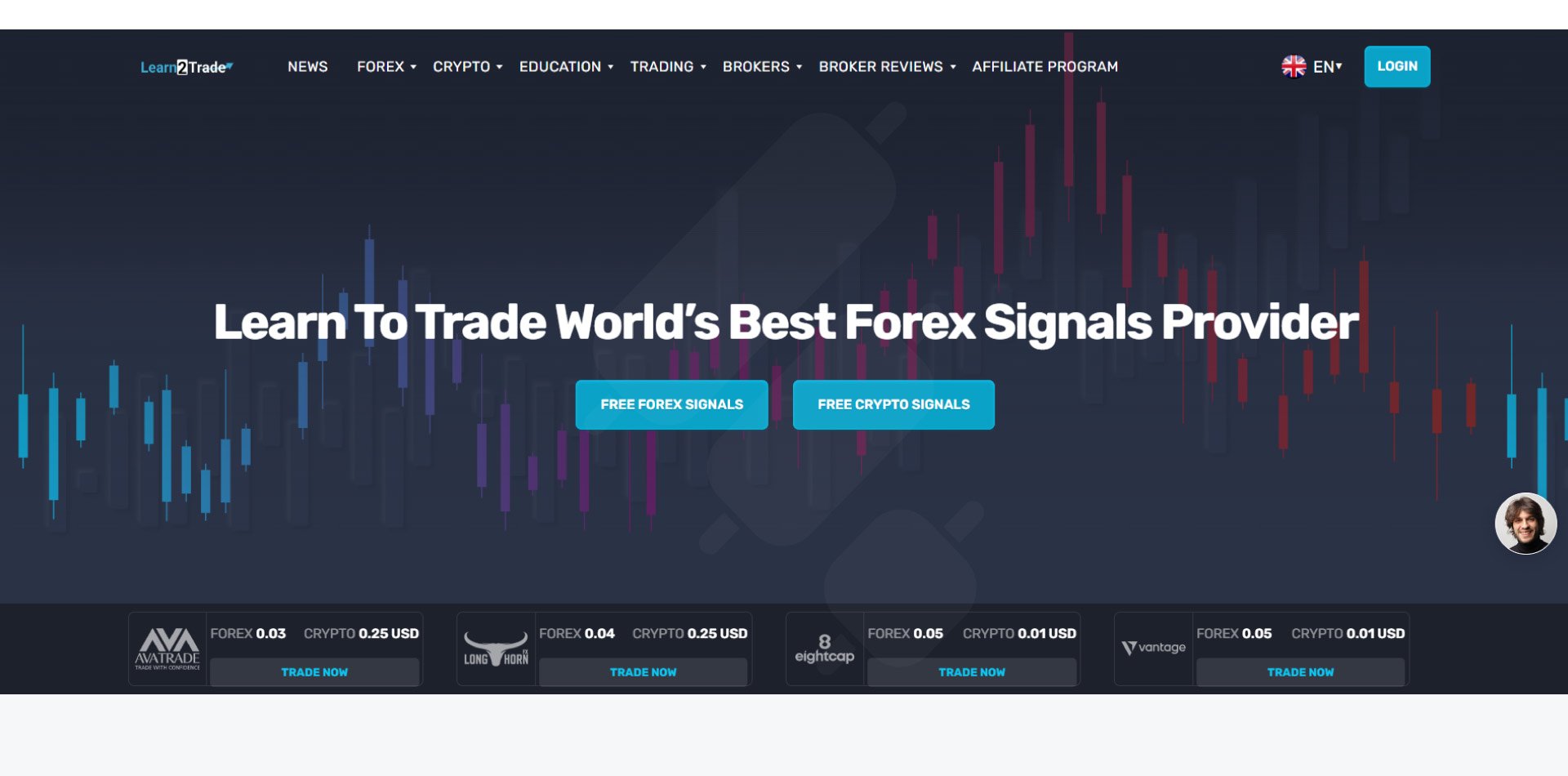 Once opportunities are identified, the algorithm can automatically execute trades across user-connected exchanges via API integration. This enables hands-off automated day trading tailored to current market conditions.
With continual machine learning, the bot keeps optimizing its trading strategy over time for improved performance. By automating analytics and trading, the algorithm aims to minimize emotion-driven trading decisions.
12. Huobi – Targeted Grid Bots and Copy Trading
Veteran exchange Huobi offers simple yet powerful grid bot trading tailored for retail investors. Grid bots skim profits by placing incremental buy and sell ladders above and below current spot prices. Huobi adds helpful features like auto range adjustment to keep grids adaptive regardless of shifting volatility. This maximizes order fills for users.
For copy trading, Huobi allows the following elite traders. Copy their portfolio positions, leverage, and profit ratios with one click. It currently supports BTC and ETH perpetual.
While less comprehensive than some platforms, Huobi focuses on robust grid trading and copy tools specifically for helping retail traders.
How Much Can I Trust Automated Trading Platforms?
As with any fintech service involving real money, performing due diligence on providers is crucial before usage. Here are some tips on researching legitimacy:
Transparency – Look for platforms that clearly communicate features, fees, and risks. Beware of opaque or exaggerated claims.
Reputation – Search independent reviews and community feedback on forums and social media. More time in market improves trust.
Security – Assess the platform's encryption, data protection, and cybersecurity measures. Many have insurance policies on assets.
Regulation – Some platforms adhere to regulatory standards like SEC/FINRA (US), CySEC (Cyprus), FCA (UK) that provide investor protections.
Safety – Start by testing platforms with minimal amounts first. Avoid overexposure until your comfort level improves.
No automated trading system is foolproof. But researching provider practices builds reasonable assurance. Time and gradual experience further inform.
Risks of Automated Crypto Trading
While automated trading provides advantages, prudent practices remain essential: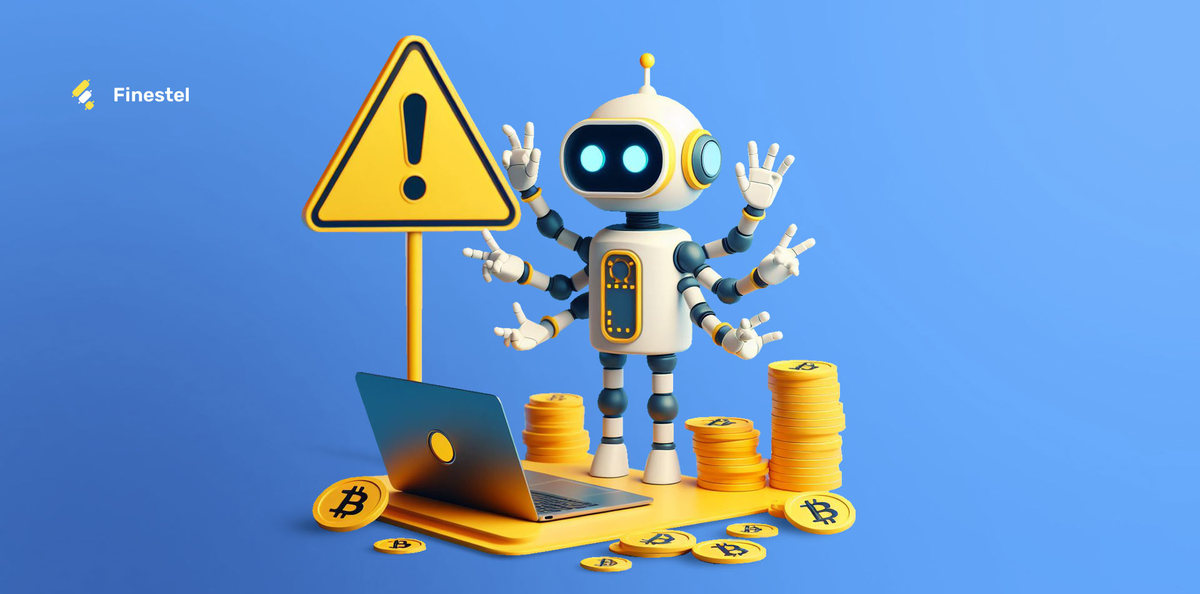 Software Risks – Bugs, connectivity issues, hacking, or unmonitored changes in market dynamics can cause losses.
Overoptimization Risks – Curving fitting with excessive tweaking on historical data can degrade live performance.
Loss of Control Risks – Hands-off reliance on black box systems involves less transparency in trading decisions.
False Sense of Security Risks – Automation should not replace developing trading skills and risk management principles.
By understanding the limitations alongside the benefits, traders can harness automation as a useful component within an overall portfolio strategy rather than a cure-all replacement for discretionary trading.
Conclusion
Automated trading platforms let AI and algorithms do the heavy lifting so you can focus on the big picture. Consider your needs and find the right solution to fit your style, whether simple social copying or advanced custom bot coding. Start with small amounts to build experience and trust.
Embrace automation as a tool but maintain common sense risk practices. The crypto frontier rewards the bold who leverage technology to master volatility on autopilot. Choose your platform partner wisely and the next digital gold rush could set you up for life.