Crypto trading can be a complex endeavor, with traders often needing to monitor volatile markets across multiple exchanges around the clock. For the average investor, keeping up with such a time-intensive process can be daunting. This is where 3Commas aims to provide a solution. As one of the leading crypto trading platforms on the market, 3Commas has designed its suite of tools with automation in mind. This 3Commas review will take an in-depth look at how the platform operates and whether its feature-rich interface can truly help streamline the process of trading digital assets.
As the name suggests, 3Commas allows users to develop customized automated trading strategies using "bots" to execute trades according to specific parameters, removing much of the manual work involved in monitoring the cryptocurrency markets. The following sections by
Finestel
, will explore 3Commas' key features and functionalities in detail to assess how it streamlines the trading process.
3Commas Review; What is 3Commas?
In a nutshell, 3Commas is a trading terminal and crypto bot platform that lets you automate your crypto trading. It works with over 23 major crypto exchanges, including Binance, Coinbase, and KuCoin.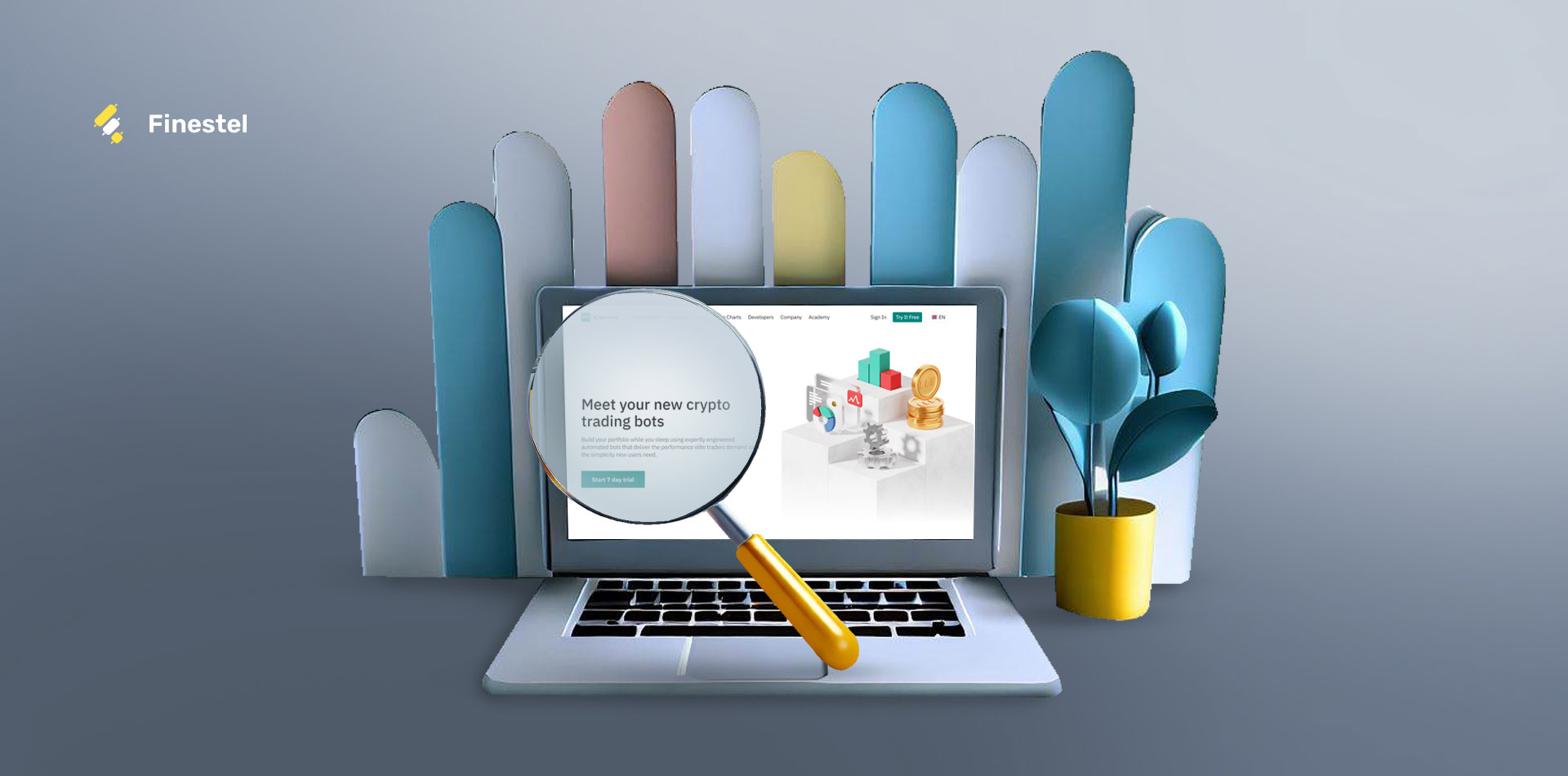 3Commas stands out as one of the most popular trading bot platforms. The platform offers an impressive suite of automated trading bots, advanced order types, portfolio trackers, and other tools to streamline trade execution across more than 20 top crypto exchanges.
From dollar cost averaging bots to automatically capitalize on dips to grid bots that profit from volatility, 3Commas aims to have a trading bot suited for any market condition or crypto trading strategy. Let's discover the best crypto trading bots.
Founding and Growth
3Commas was founded in 2017 by developers Yuriy Sorokin, Mikhail Goryunov, and Egor Razumovskii. The founders aimed to create an intuitive platform that made sophisticated trading automation accessible to all crypto traders.
The company has seen rapid growth, attracting over 220,000 users as of 2022. It raised $37 million in funding from Alameda Research in 2022. This has enabled the expansion of platform capabilities and supported global user growth. 3Commas is headquartered in Tallinn, Estonia.
3Commas Key Features and Tools for Automated Trading
In the following sections, we will take a closer look at some of 3Commas' key automated trading bots and how they work.
DCA Bots
Dollar-cost averaging (DCA) bots allow you to automate buying at regular set intervals into selected cryptocurrencies. You can choose to DCA daily, weekly, or monthly and set your purchase amount. DCA aims to reduce the impact of volatility on your buys.
Grid Bots
Grid bots automate grid trading strategies by placing buy and sell orders at pre-defined price intervals around a price range. This allows you to benefit from volatility and market swings within that range through buying low and selling higher.
Smart Trade Terminal
The Smart Trade terminal provides a full-featured trading dashboard that lets you execute advanced trades like trailing stops, take profits, and bracket orders across your connected exchanges through one window.
Paper Trading
Practice trading risk-free by backtesting strategies or running bots using virtual funds. This allows you to evaluate performance before committing to real capital.
Portfolio Tracker
View a consolidated dashboard of all your crypto holdings across exchanges and wallets in one place. This saves you from having to track holdings and performance manually.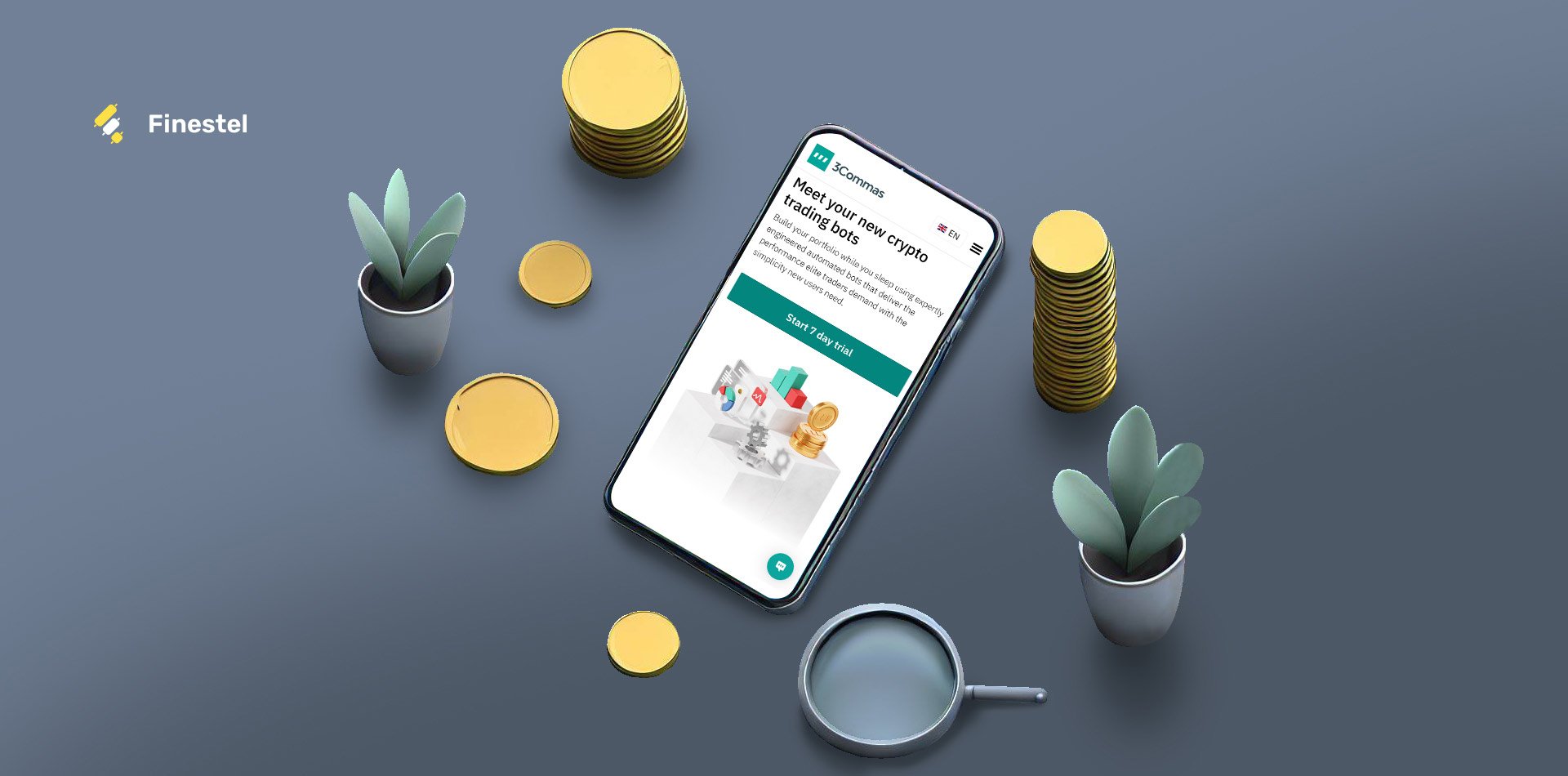 Mobile Apps
3Commas mobile apps for iOS and Android give you the ability to access and manage your trading from anywhere. Bots and orders can be tweaked on the go.
Crypto Base Scanner
Find potential trading opportunities by screening for cryptos based on technical analysis factors and events like upcoming launches.
Marketplace
Access a marketplace of pre-made profitable trading bots and signals created by experienced traders that you can purchase and integrate with your account.
How Does 3Commas Work?
3Commas works by connecting to your crypto exchange accounts via API. You can then utilize the various trading bots and tools provided by 3Commas to automate your trading.
For example, the DCA bots will automatically buy a set amount of a coin at specified intervals. The grid bots create a grid of buy and sell orders around a price range to benefit from volatility.
You can track all your exchange accounts and wallet balances through the convenient portfolio tracker feature. The paper trading simulator lets you test strategies before risking real funds.
3Commas Bots Performance Metrics
Based on numerous user reports online; Grid bots employing strategies with $1-2 intervals averaged monthly returns between 15-25% over 6-12 month periods when backtested on major coin pairs like BTC/USDT and ETH/USD on the Binance exchange.
DCA bots purchasing BTC or ETH weekly saw gains of 10-15% after accumulating positions over 6 consecutive months, outperforming a simple buy-and-hold strategy.
Internal 3Commas studies found that when properly optimized, grid and DCA bots achieved average historical fill rates above 90% on major exchanges like Binance and FTX, indicating strong order execution.
3Commas Review on Reddit, YouTube, and Trustpilot
A 3Commas review of customer experiences shared on Trustpilot provides insight into both the promise and problems presented by the cryptocurrency trading platform. On Trustpilot, 3Commas has a 4-star rating.
On the positive side, many users found the automated trading features and bots to be extremely helpful for learning and reducing stress when actively trading digital assets. In particular, the ability to easily copy successful trading strategies from other users opened doors for novice investors to participate more confidently. Additionally, 3Commas' customer support appears attentive, with representatives reported to swiftly resolve technical difficulties satisfactorily.
For instance, one 3Commas Reddit review stated: "I tested 3Commas for a month. The bots work great and are easy to set up as a beginner. The profits have definitely made the subscription worthwhile."
3Commas YouTube tutorials also showcase the platform's extensive capabilities. One reviewer said: "This is by far the most comprehensive automated trading platform I've used. The bots enable some really powerful strategies."
However, the 3commas reviews also brought to light some major issues that require attention. Chiefly, multiple users pointed to bugs and glitches that created frustrating obstacles when attempting to manage their funds on the platform. This suggests more testing is needed to shore up software stability. Security also emerged as a concern, as a past API key leak led to significant losses for some – underlining the need for 3Commas to prioritize protective measures like IP whitelisting going forward.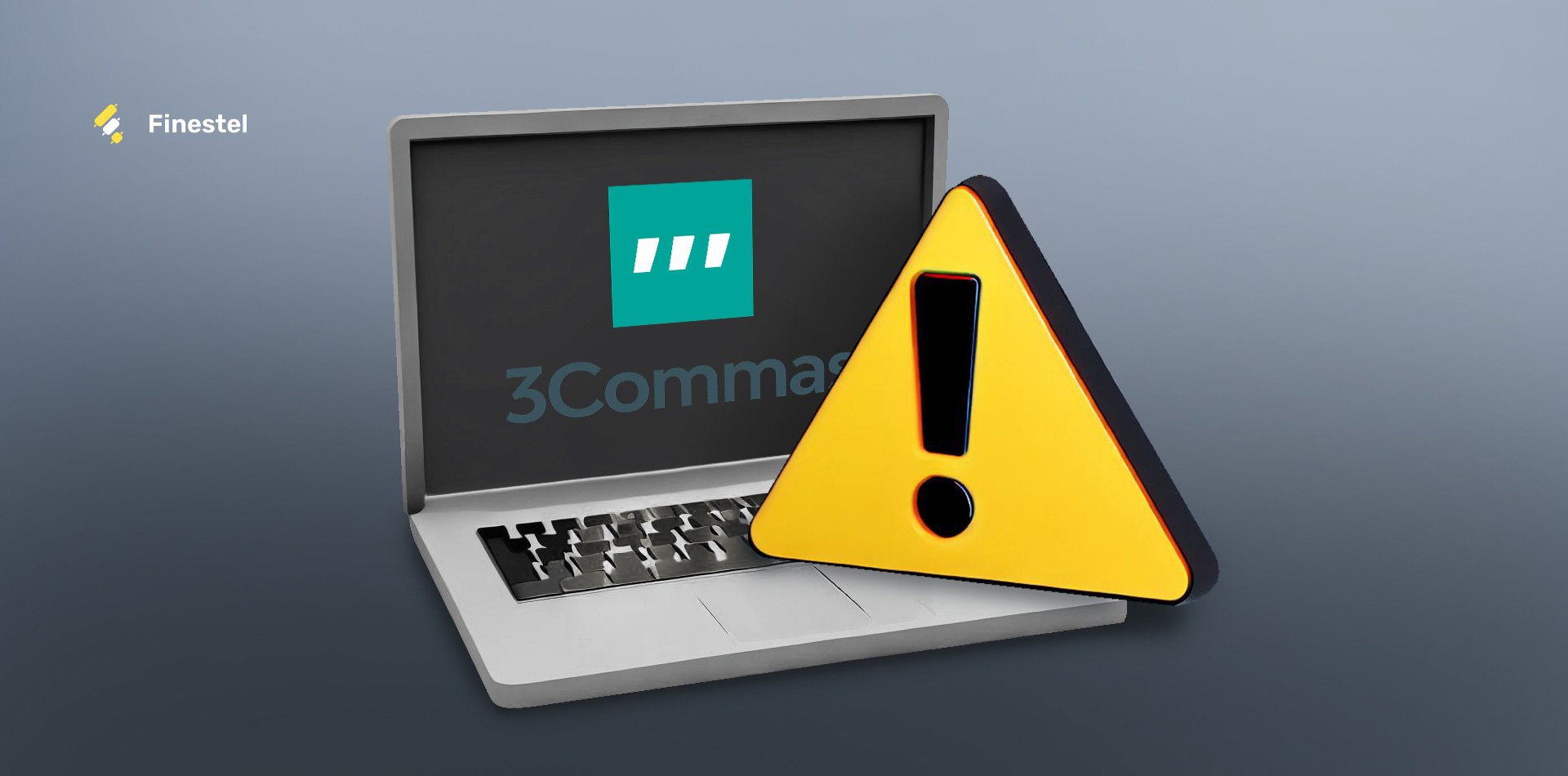 It is also fair to question whether 3Commas' pricing models truly reflect the experience current users receive. While the tools offer value in automating the trading process, if reliability and performance fall short due to lingering technical defects, the costs may not outweigh the benefits for some.
The Pros and Cons of Using 3Commas
Overall, 3Commas delivers solid benefits for crypto traders looking to enhance efficiency, risk management, and opportunities through automation across exchanges. But the platform still carries some inherent risks to be aware of. Proper bot configuration, risk management, and monitoring are key to success.
Pros
Powerful trading bots automate complex strategies – The well-designed DCA, grid and other bots provided by 3Commas are powerful tools to automate complex trading strategies that would otherwise require constant manual attention.
Works across many top exchanges – With API connections to over 23 major exchanges, 3Commas grants you the ability to efficiently execute strategies across platforms from one window.
Intuitive interface – The dashboard and tools are designed for simplicity and ease of use. Charts, metrics and trading functions allow you to execute advanced trades seamlessly.
Enhanced risk management – Stop losses, take profits, and trailing stops help you manage risks. The portfolio tracker provides insights into asset correlations to improve decisions.
Secured trading – 3Commas utilizes encryption, two-factor authentication and other security measures to keep your linked exchange accounts and data safe.
Reduces emotional trading – Bots execute orders rationally based on strategy configurations without emotion. This leads to more discipline and consistency.
24/7 automated trading – Bots allow you to implement strategies around the clock without manual intervention. You don't need to be glued to charts.
Paper trading to backtest strategies – Test bots and strategies in a risk-free environment before committing real funds. Models actual live market conditions.
Educational resources – 3Commas provides detailed guides, videos, tutorials and documentation to help traders utilize the platform effectively, especially beginners.
Cons
Requires ongoing subscription fees – After a free trial period, you have to pay monthly subscription fees for access to bots based on your plan, which cuts into profits.
Steep learning curve – The platform has a lot of settings and factors to configure. There is a learning curve, especially for newer traders, to use it effectively.
Losses can happen – While risks can be managed with stops, bots can still lead to losses if not built properly. They are not foolproof.
Issues with connecting exchanges – Integration errors with exchanges may interrupt trading. Relying on too few exchanges also increases risk.
Missing some advanced order types – A few advanced orders like OSO and OCO are not yet supported on the platform.
Client fund security dependent on exchanges – While 3Commas secures the platform itself, you must also ensure linked exchanges have stringent security themselves.
3Commas Pricing and Fees Review
3Commas offers 4 pricing plans, billed monthly or yearly:
| Plan | Price (Monthly/Yearly) | Key Features |
| --- | --- | --- |
| Free | Free | 1 SmartTrade, 1 DCA bot, 1 Grid bot, 1 Options bot |
| Starter | $29/$179 | Unlimited SmartTrades, 1 DCA bot, 1 Grid bot, Paper trading |
| Advanced | $49/$297 | Unlimited SmartTrades, Unlimited single pair DCA bots, 1 Grid bot, Paper trading |
| Pro | $99/$599 | Unlimited SmartTrades, Unlimited DCA bots, Unlimited Grid bots, Paper trading, API access |
Additional Fees:
Bot profit fees – 5-25% charged on bot profits
Exchange trading fees – Charged by connected exchanges
Discounts:
50% off for yearly subscriptions
Free Pro access via FTX exchange
30 days of free Pro access via Binance
3Commas Dashboard Review
The 3Commas dashboard provides a central interface to manage your trading bots, analyze performance, and execute trades. Here's a quick tour:
Upon logging in, you land on the main Portfolio page. This overview shows your account balance, 24h change, and asset allocation across the exchanges you have connected. The Deals tab logs all your bot and manual trades with sortable columns showing extensive stats like profit, duration, and more. Analytics provides visual charts tracking your portfolio balance, asset dominance, and bot performance over custom periods.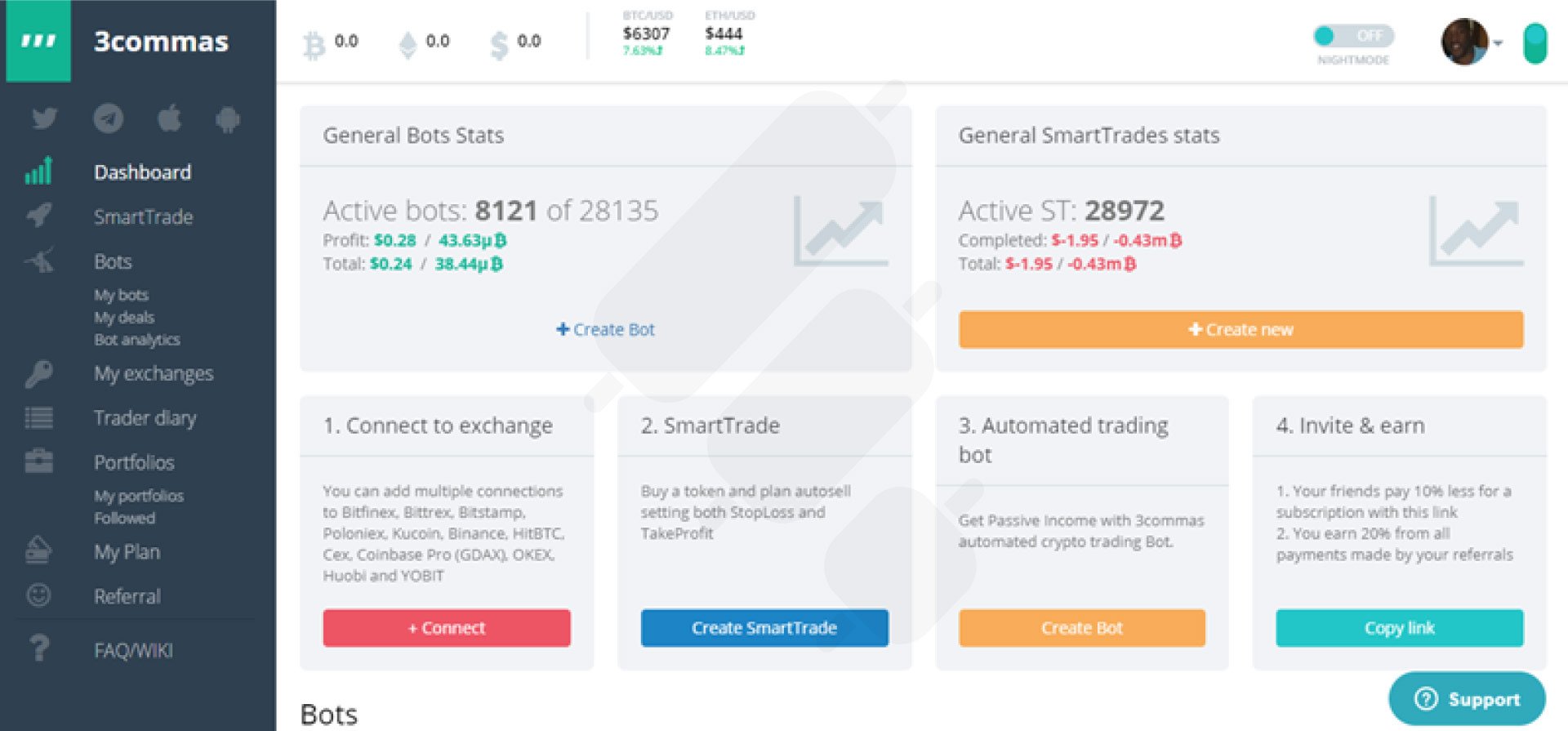 On the left sidebar, you can quickly access the Bots menu.

This is where you can activate pre-made bots or create new ones. Configure settings like an exchange, pair, order amounts, and schedule.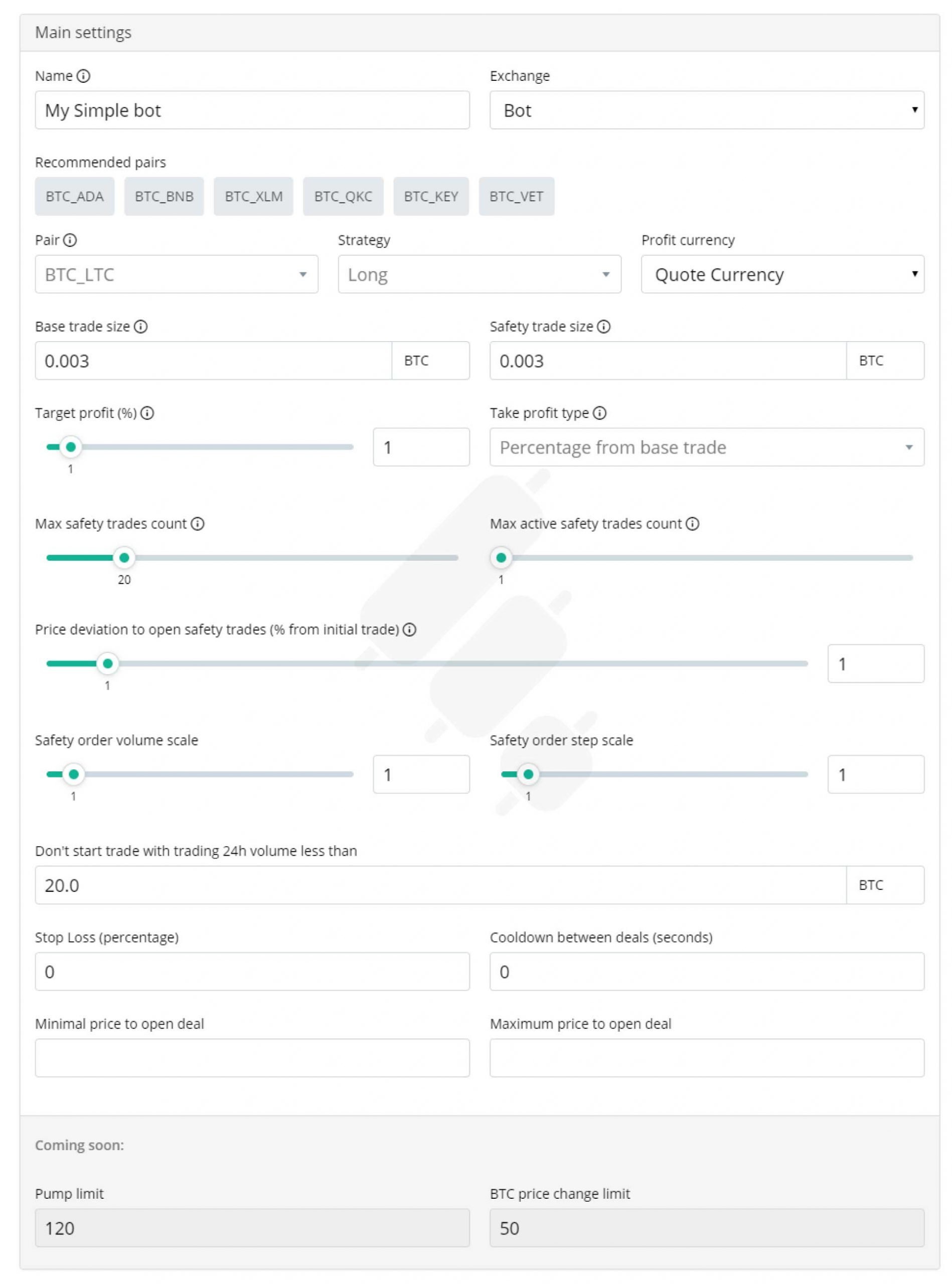 The Smart Trades menu allows you to manually set up advanced order types like trailing stops and take profits across your connected accounts.
Under Accounts, you can connect new exchanges via API keys. You'll also see a consolidated view of all your exchange accounts in one window.
Finally, Settings allows you to configure account security, alerts, linked apps, billing details, and more.
Guide to Setting up 3commas Bots
Configuring DCA Bots:
To set up a DCA bot, first, choose the cryptocurrency pair you want to trade from the list of available options on 3Commas. This could be BTC/USDT, ETH/USD, etc. Next, determine the purchase interval – whether you want the bot to buy daily, weekly, or monthly. Then input the fixed dollar amount you want the bot to invest during each period.
You'll also need to select which crypto exchanges to trade on by connecting your API keys. Common choices are Binance, FTX, KuCoin, and Coinbase Pro. Once the pair, interval, amount, and exchanges are configured, you can optionally set a start and end date for the bot. Finally, review all the settings and activate the bot to begin automated DCA purchases.
Configuring Grid Bots:
Grid bots require a bit more customization. First, pick the trading pair and timeframe you want to base the strategy on, such as BTC/USDT on the 1-hour chart. Then, input the specific price intervals to place your buy and sell limit orders, such as $1 apart. You'll also need to choose the order types, whether market, limit, or stop orders.
It's highly recommended to backtest the strategy first using the paper trading feature before risking real funds. Backtesting allows you to see how the strategy would have performed historically. Make any necessary adjustments to the intervals or order types based on backtest results.
Once optimized, set take profit and stop loss percentages to lock in gains and cut losses on open positions. Finally, connect the API keys for your chosen exchange. Then, activate the grid bot and let it automatically place orders as the market moves up and down within the configured price range.
How Finestel Complements 3Commas for Crypto Trading
While 3Commas focuses on sophisticated trading bots and automation, Finestel offers professional crypto traders and managers a customizable white-label solution for crypto copy trading and asset management.
Finestel connects to exchange accounts via API to mirror trades from a manager's account into copier accounts proportionally. This allows asset managers to distribute trades across client accounts efficiently.
3Commas' trading bots execute the manager's strategy, while Finestel copies it to clients proportionally based on their account balances. Find out more about the best crypto copy trading platforms.
Key Benefits of Finestel
White label crypto copy trading platform – Fully customizable with your branding and preferences.
Proportional order execution – Mirrors trades to copiers proportionally based on their account balances.
Asset management tools – Client management, billing, support integrations, marketing tools.
Robust reporting – In-depth performance analytics for traders and copiers.
24/7 support – Dedicated account managers provide around-the-clock assistance.
Low cost – Affordable setup and running costs compared to developing in-house.
Combining 3Commas and Finestel
Together, 3Commas + Finestel create a powerful crypto asset management stack:
3Commas handles strategy execution via bots
Finestel copies trade to clients proportionally
Managers retain full control over branding and features
Clients get seamless access to manager's strategies
This automated execution and distribution combo provides professional asset managers with sophisticated yet easy-to-use tools to manage client crypto assets efficiently.
So, in summary, 3Commas focuses on trading automation, while Finestel specializes in mirroring trades to clients. Combined, they offer a complete solution for crypto asset managers. The integration eliminates manual legwork so managers can focus on strategy.
3Commas Alternatives Review
For traders seeking to automate their cryptocurrency strategies, 3Commas has emerged as a powerful option because of its wide array of bots and customization abilities. However, it is worth exploring some of the other platforms that exist in this growing market segment.
1. Pionex: Pionex is considered the top alternative due to its wide range of 16 advanced trading bots that are fully automated. Users can customize bots for free. Cons include unpredictable bot moves and potential mechanical failures.
2. Coinrule: Coinrule assists users in building trading bots through an intuitive IF-THIS-THEN-THAT logic interface. It provides over 150 trading strategy templates. While beginner-friendly, it only offers two built-in bots.
3. Bitsgap: Bitsgap is an all-in-one platform that integrates with over 25 exchanges. It offers 5 unique bots for futures trading, trailing strategies, and scalping. Traders can backtest on a demo account.
4. Cryptohopper:
Cryptohopper is cloud-based with no system load. It provides over 40 indicators and strategies through a user-friendly interface. Based on the
Cryptohopper review
, the free plan is limited, but the lowest-paid tier is affordable.
Conclusion
In summary of the 3Commas review, it provides crypto traders with an extensive suite of trading automation capabilities through bots and advanced order types. The platform aims to make sophisticated trading strategies accessible to all skill levels.
The range of bots from DCA to grid and paper trading features allow you to automate everything from simple dollar cost averaging to complex volatility harvesting. Portfolio analytics and tracking provide insights into asset correlations and performance.
However, effective utilization still requires understanding how to configure and backtest bots properly. The subscription plans also add to overall trading costs. But the discount offers and free trials help alleviate this.