Wundertrading is one of the most popular cryptocurrency platforms worldwide. It was launched in 2018 and has been serving both beginner and advanced crypto traders since. Wundertrading offers an automated system for trade execution. Traders can use Wundertrading via the web and also its Android mobile app. Therefore, it is easily accessible for almost any trader using any device.
In Wundertrading review by Finestel, we review this platform and the services it provides for traders. Then, we take a deeper dive into the platform and evaluate its features, strengths, and weaknesses. We also analyze what traders and investors think about Wundertrading and how they rate it. The main goal of this article is to provide insight for the readers on whether Wundertrading is a platform they can benefit from.
What Is Wundertrading?
Wundertrading is an innovative crypto social trading platform. You can engage in copy trading or trade individually with their advanced terminal. Creating a fully automated trading strategy using TradingView is also one of the several useful services Wundertrading provides. Traders can connect different exchanges to the platform and use its features.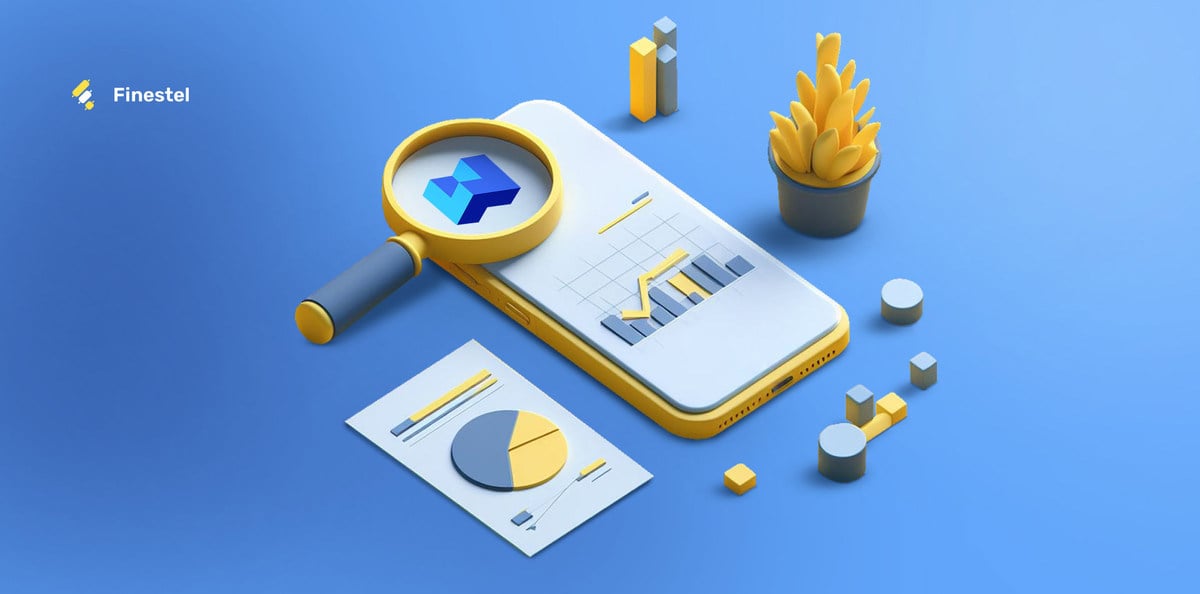 A wide range of users can benefit from Wundertrading's services. Beginner traders can use the platform to grow their knowledge and gain experience, while professional traders are able to raise capital and grow their assets under management.
The last point takes us to the next group that can receive significant value from the platform, investors. Numerous traders are listed on Wundertrading's marketplace with transparent track records. Therefore, investors can choose suitable traders to copy and profit from the crypto market without the need to trade themselves.
Discover the potential profitability of social trading now! Is social trading really profitable?
Wundertrading's Key Features
Wundertrading offers a variety of useful tools and features to crypto traders and investors. Here are some of the most prominent ones:
Smart Terminal:

The trading terminal Wundertrading provides is one of the best around. Whether you are into strategy automation, copy trading, or even trading manually by yourself, the Smart Terminal is there for you.
Crypto Trading Bot:

Wundertrading's cloud-based platform allows traders to automate their strategies. Utilizing TradingView's scripts, users can create an unlimited number of crypto trading bots to execute orders or backtest strategies automatically.
Wundertrading Marketplace Review:

Investors can select the best traders or strategies listed on Wundertrading's marketplace and seamlessly replicate the results of successful traders. 
DCA Bot:

Dollar-cost averaging (DCA) is a simple yet effective method of investing. Wundertrading's DCA bot automatically purchases a certain portion of the specified crypto asset as determined price fluctuations occur.
Spread Trading:

Wundertrading platform allows you to create a spread between different assets on the same exchange. Traders can choose an asset to create a spread, and the smart trade terminal will simultaneously buy one of the selected assets and sell the other.
Crypto Portfolio Tracker:

Users can easily track their portfolio's performance and monitor asset allocation in real time using Wundertrading's portfolio tracker.
Pros and Cons
While Wundertrading offers significant value to crypto traders, there are also some key areas the platform can aim to improve on. Here are the main pros and cons of Wundertrading:
Pros
Competitive trading fees

Crypto trading bots integration

Seamless crypto copy trading

Sophisticated trading terminal

Multiple account management

User-friendly interface

Cons
Limited customization options

No IOS mobile app

Relatively young company with a limited track record

Traders' strategies might get leaked on social media
Wundertrading Reviews on Trustpilot: What Do Traders Think?
Trustpilot is one of the best online sources for analyzing businesses and what customers have to say about them. Wundertrading has more than 100 reviews on Trustpilot. The overall score is around 4 out of 5, suggesting that users are reasonably satisfied. However, delving deeper into the review, there are some weaknesses stated as well as the platform's strengths.
While many users have mentioned that the platform provides a satisfactory user experience and has a clean interface, there are some issues in the background. One of the main technical problems is related to API connections and execution latency. Yet, the reviews that stated these bugs are from 2022, and these issues are likely fixed by now.
When it comes to customer support, users have mixed feelings. Some claim that customer support is relatively weak with one customer saying that it sometimes takes up to 48 hours for paid users to get a response from online support. Yet, others are more than happy with the support, calling it quick and effective.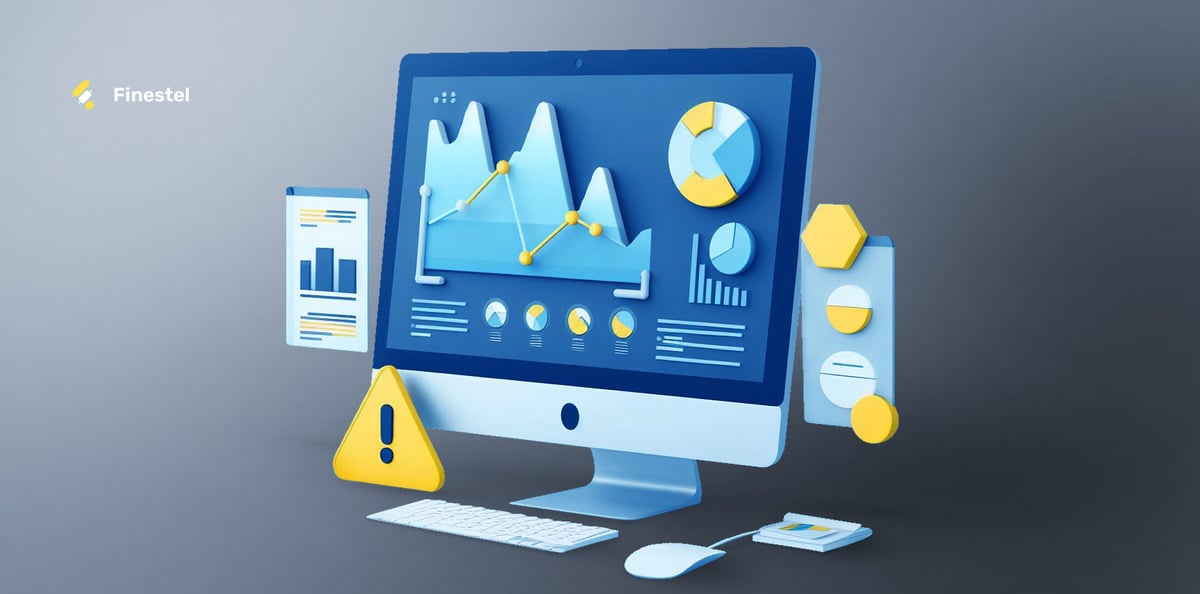 Taking everything into account, keep in mind that reading reviews on Trustpilot can be tricky. Remember to analyze several reviews instead of focusing on only a handful of them. Moreover, be wary of fake, positive reviews. These are mostly promotional and are not made by real customers. Try to remain objective and take note of issues mentioned in multiple comments.
Discover more trading platform reviews such as Zignaly review, 3commas review, and Pocket Option review.
Wundertrading Pricing Plans Review
Wundertrading offers its services under 5 distinct pricing plans. Each plan has different features and characteristics. Here is a general view:
Free Plan:

As the name gives it away, Wundertrading's basic plan is completely free. It offers you the opportunity to explore crypto trading automation. The Free plan includes:
5 open positions

1 API per exchange

Trading terminal

Copy trading

Portfolio tracker
Starter Plan:

The starter plan is suitable for traders new to automated trading and willing to automate their investments and earn passive income. It includes everything in the Free plan plus:
10 open positions

1 API per exchange

1 active bot

Fixed amount

Futures spread and arbitrage
Basic Plan:

The basic plan is the more sophisticated version of the Starter plan. It is suitable for users who want access to all the basic features of Wundertrading. It offers everything from the Starter plan plus:
15 active positions

5 active bots

2 API per exchange

Trailing stops

Multiple take profits

Dollar-cost averaging trading terminal

Multi-pair bots
Pro Plan:

As the name suggests once again, the Pro plan is for professional full-time traders. If you are looking to combine manual, automated, and copy trading, the Pro plan is for you. It includes everything from the basic plan plus:
100 open positions

15 active bots

5 API per exchange

Swing trade
Premium Plan:

If you want to use Wundertrading at its full potential, you should opt for the Premium plan. It offers unlimited features to traders and their followers. The Premium plan consists of everything from the Pro plan plus:
1000 open positions

Unlimited active bots

Unlimited API per exchange
The table below presents the costs of each plan mentioned above on both a monthly and annual basis:
| | | | | | |
| --- | --- | --- | --- | --- | --- |
| Period | Free | Starter | Basic | Pro | Premium |
| Monthly | $0.00 / month | $4.95 / month | $19.95 / month | $39.95 / month | $89.95 / month |
| Annual | $0.00 / month | $3.47 / month | $13.97 / month | $27.97 / month | $62.97 / month |
The Best Customizable Alternative for Professional Traders: Finestel
While Wundertrading offers a wide variety of tools and features, it is mainly designed for retail traders with more casual approaches. For serious traders and asset managers looking for more customization, better privacy, and advanced services, Finestel is the better alternative. At Finestel, we focus on moving along the edge of technology and innovation in the crypto trading space, aiming to provide the most up-to-date features for our clients.
One of the main downsides of going for Wundertrading is the platform's potential for strategy leakage. Traders who value their privacy and want to keep the strategy they put so much effort into building as a secret might encounter some issues with Wundertrading. Finestel is not a social trading platform like Wundertrading, and therefore, we assure you that your strategy's visibility will be limited and only copied to your followers' accounts on Finestel's copy trading software.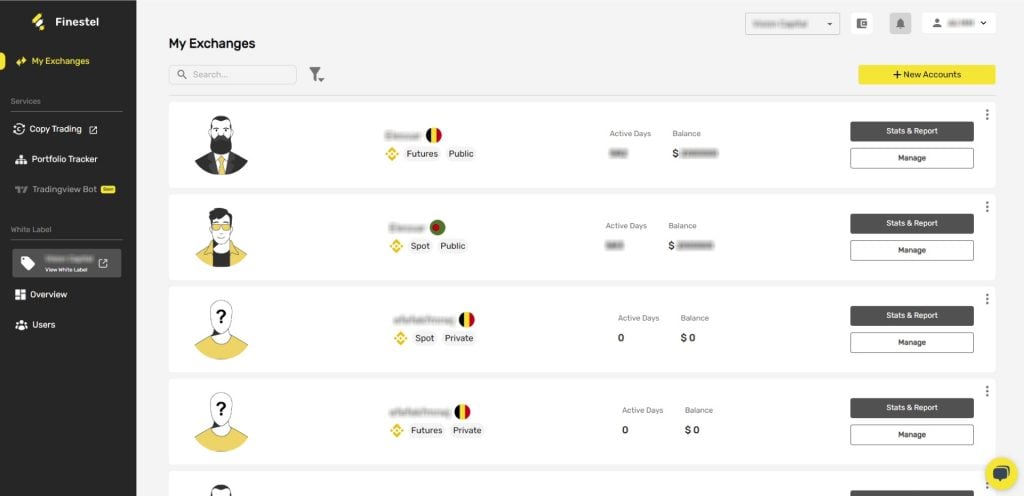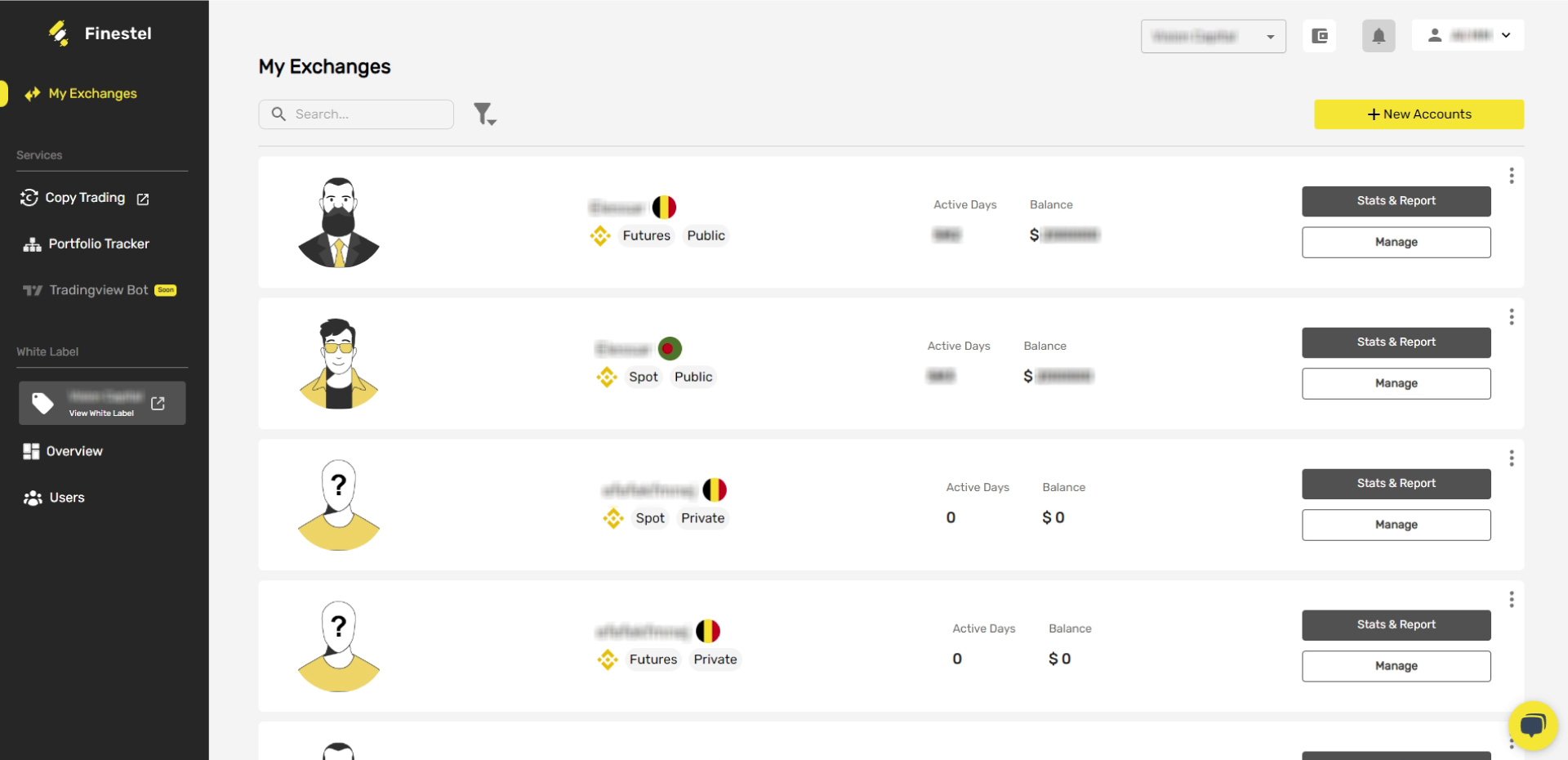 Another drawback associated with trading on Wundertrading is limited customization options. Finestel, on the other hand, provides you with fully customizable dashboards, tools, and features. Our white-label plan enables you to serve your clients under your brand. Finestel offers you a wide range of services and almost everything can be tailor-made to suit your business.
To sum up, while Finestel is also a relatively young company like Wundertrading, it offers you a more sophisticated experience with better privacy. Wundertrading might be the best option for the majority of crypto traders. Yet, Finestel is designed to serve the most professional crypto asset managers who want to elevate their businesses to a higher level.
Conclusion
To conclude the Wundertrading review, Wundertrading is one of the leading crypto trading automation companies in 2023. With its user-friendly interface and wide range of features, it can meet the requirements of most traders in the crypto space. Wundertrading is a competitive social trading platform in today's market, but it is mostly useful for casual crypto traders. Yet, keep in mind to thoroughly assess the platform's features, pricing plans, and security measures yourself.
Meanwhile, the crypto market involves considerable risk factors that might be somehow non-existent in the more traditional asset classes. These risks are a direct result of market volatility and lack of robust regulation. Therefore, you would be better off diversifying the trading platforms you use. In this case, Finestel can be an excellent option, being an up-and-coming platform with rapid innovation. Finestel focuses on serving the most serious asset managers in the crypto market. So, if you are a professional trader or if you are willing to level up your asset management business, Finestel is the optimal choice.