Zignaly has emerged as one of the leading social trading platforms for cryptocurrency since launching in 2019. The platform connects traders of varying experience levels through features like copy trading, signals, and educational resources. By allowing users to follow expert traders, Zignaly aims to make crypto investing more accessible.
However, it's important for potential users to thoroughly research both benefits and limitations before using any platform. This Zignaly review will provide an overview of the platform offerings, examine pros and cons based on user feedback, and analyze fees. The goal is to objectively assess if Zignaly meets the needs of different trader profiles.
What is Zignaly? An In-Depth Look at the Social Crypto Trading Platform
Zignaly is a cryptocurrency social trading platform that allows users to copy expert traders or share their trading strategies easily. Often described as the "Uber of crypto trading", Zignaly aims to democratize trading knowledge and make cryptocurrency investing accessible for everyone.
At its core, Zignaly facilitates cooperation between traders and investors to their mutual benefit. Experienced traders can monetize their skills and knowledge by charging a success fee to users who copy their trades. For newer traders, Zignaly provides the perfect environment to learn the ropes from the pros risk-free.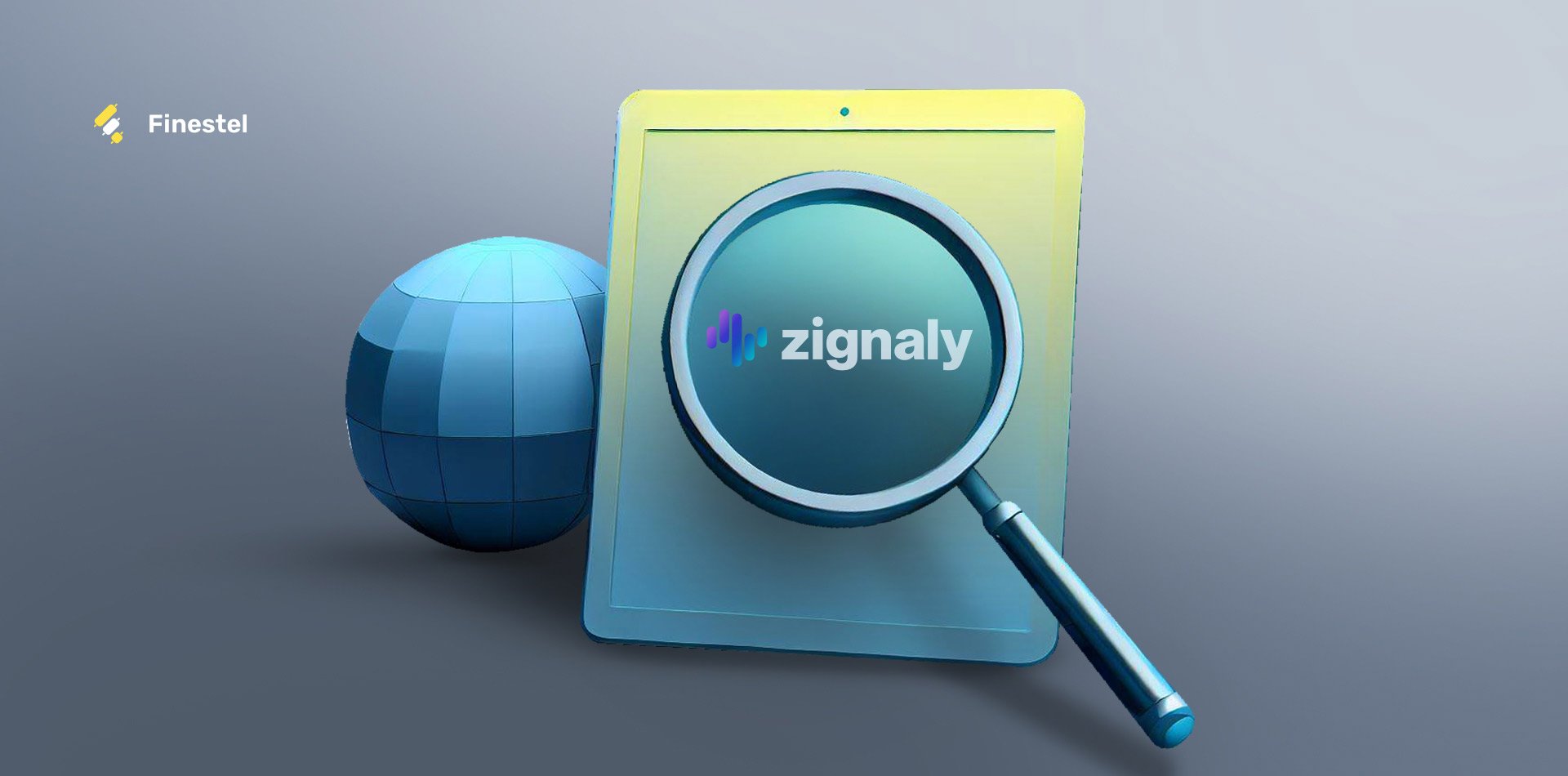 The platform offers several features to create this social trading network. Users can access automated trading bots, trading signals, advanced trading tools, and educational resources all in one place. The profit-sharing program incentivizes top traders to keep sharing winning strategies.
Zignaly also allows traders to discuss ideas openly through group chats and profile posts. By focusing on transparency, cooperation, and education, Zignaly has quickly built a reputation as an inclusive platform for both new and seasoned cryptocurrency traders. The social trading model helps level the playing field so anyone can tap into expert knowledge to boost their trading performance, hopefully.
Copy, Signal or Automate? Key Zignaly Tools
Zignaly's profit-sharing feature allows you to invest with inexperienced traders by adding funds to a pool that they manage. You receive a cut of any profits gained. This lets you diversify across multiple traders. The copy trading tool gives access to a marketplace of traders whose positions you can copy.
Unlike profit-sharing where you provide capital, copy trading mirrors other traders' moves on your exchange account. Zignaly's trading bots are best suited for advanced users. You can integrate signals or TradingView strategies to automate your trades. However, bots require coding knowledge, so they are not ideal for beginners. For signals, Zignaly partners with providers whose alerts you can purchase and integrate. Find out more about top 5 crypto signals Telegram groups.
Some offer free signals too. This gives you ready-made strategies to boost profitability. However, research providers thoroughly first. Zignaly's terminal aggregates your accounts across supported exchanges like Binance, BitMEX and KuCoin. However, the limited exchange connectivity may be restrictive for some traders. Discover the best Binance copy trading platforms here.
In summary, Zignaly offers useful social trading, automation and signal tools to augment trading. But functionality has caveats. Research features thoroughly, assessing limitations and risks before use. Zignaly is best for intermediate to advanced traders.
Weighing the Pros and Cons of Zignaly
| | |
| --- | --- |
| Pros | Cons |
| A large pool of signal providers | $100 minimum deposit – Could be high for some |
| Easy to use | Security concerns – Still proving itself as a new platform |
| Cloud-based platform | Lack of transparency – Hard to assess signal providers' risks |
| Mobile app available | Customer support – Reported as slow and unhelpful |
| Educational resources – Helpful for new crypto traders | Pro traders strategy leakage; Pro traders' strategies may be leaked on the social platform |
| Reliable uptime; Good track record since 2019 | |
Additional important considerations:
Do thorough research before using Zignaly
Start small and gradually increase your investment
Choose signal providers carefully, look for transparency
Learn crypto trading risks and strategies before investing
Use Zignaly's tools but be cautious and trade safely
Zignaly Reviews on Trustpilot: What Traders Are Saying
Zignaly is a cryptocurrency copy trading platform that lets users automatically copy the trades of experienced traders. I wanted to share a summary of what customers are saying in the 1,000+ Zignaly reviews on Trustpilot. The overall ratings for Zignaly on Trustpilot are fairly positive, averaging around 4.2 out of 5 stars.
However, there are some common pros and cons mentioned in the reviews that are good to know about. On the positive side, many users praise how easy Zignaly is to use, even for beginners. They like the large selection of expert traders to choose from, who have been vetted by Zignaly and have solid track records.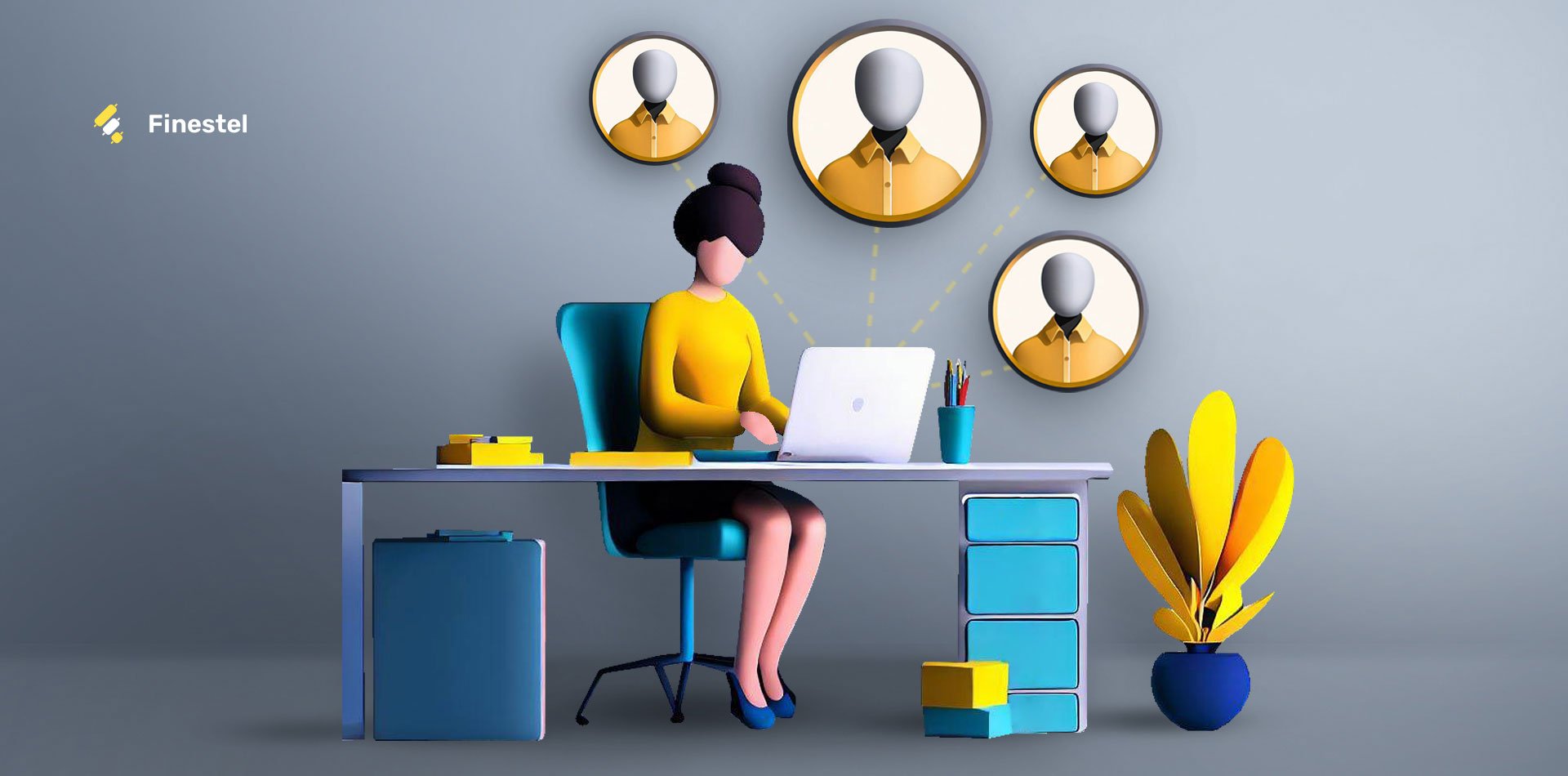 Numerous reviewers report making profits by copying these traders. Zignaly also offers helpful educational resources like tutorials, articles, and videos to improve your trading skills. However, there are some consistent complaints too. Many users find the various fees charged by Zignaly – like monthly subscriptions, performance fees, and withdrawal fees – to be too high, especially for smaller traders. Poor customer support is another common grievance, with users reporting slow response times to their questions and issues. And, of course, it's important to note that crypto trading carries inherent risks, so losses are always possible.
When reading Zignaly reviews, it's wise to keep a few things in mind: It's best to read multiple reviews to get a balanced perspective. Don't rely on just one or two. Ultimately you need to do your research before investing money anywhere. Overall, Zignaly seems to have mainly positive reviews, but high fees and poor support are definite concerns raised by users. Doing thorough due diligence is recommended if you're considering the platform.
Evaluating Costs: Zignaly's Fee Structure Analyzed
When evaluating Zignaly's fee structure, traders should carefully weigh the costs of utilizing their crypto trading platform and signals.
Zignaly imposes a 2% trading fee on all executed trades based on the amount of cryptocurrency traded, not the total fiat value. For example, a 1 BTC to ETH trade would incur a 0.002 BTC fee, currently equating to approximately $41. This is in line with other reputable platforms.
Withdrawals are subject to a 0.0005 BTC fee per transaction, around $10 at recent BTC prices.
Access to Zignaly's proprietary trading signals requires a paid subscription with plans starting at $19/month for 10 daily signals and up to $99/month for 50 signals.
The minimum trade amount is 0.002 BTC, presumably to cover their trading fees. Advantageously, Zignaly does not charge deposit fees or monthly account maintenance charges.
For active crypto traders, the 2% trading fee may impede profitability compared to competitors with lower flat fees or tiered trading fee schedules. Less frequent traders may find the 2% acceptable.
In summary, while Zignaly offers some benefits, customers should thoughtfully evaluate if the trading fees align with their strategy and volume. Competitors may provide lower trading costs for high-frequency traders. As always, traders should exercise caution when trusting third-party signals.
| | | |
| --- | --- | --- |
| Fee Type | Description | Fee |
| Trading fee | Charged on the amount of cryptocurrency that you are trading, not on the value of the trade. | 2% |
| Withdrawal fee | Charged for each withdrawal, regardless of the amount of cryptocurrency that you are withdrawing. | 0.0005 BTC |
| Signal subscription fee | It varies depending on the number of signals you want to receive. | Basic plan: $19 per month, Pro plan: $49 per month, Premium plan: $99 per month |
What is ZIG Token? Is It Worth It?
ZIG is the exclusive token that fuels the Zignaly trading engine. But what exactly can you do with ZIG coins? Let's break it down.
For starters, ZIG covers all the platform's fees, like subscription plans and performance charges. Instead of old-school payment methods, you can seamlessly pay in ZIG. Top traders can also earn ZIG rewards when other users subscribe to their profitable signals. So skilled crypto prophets get a cut for sharing their gift.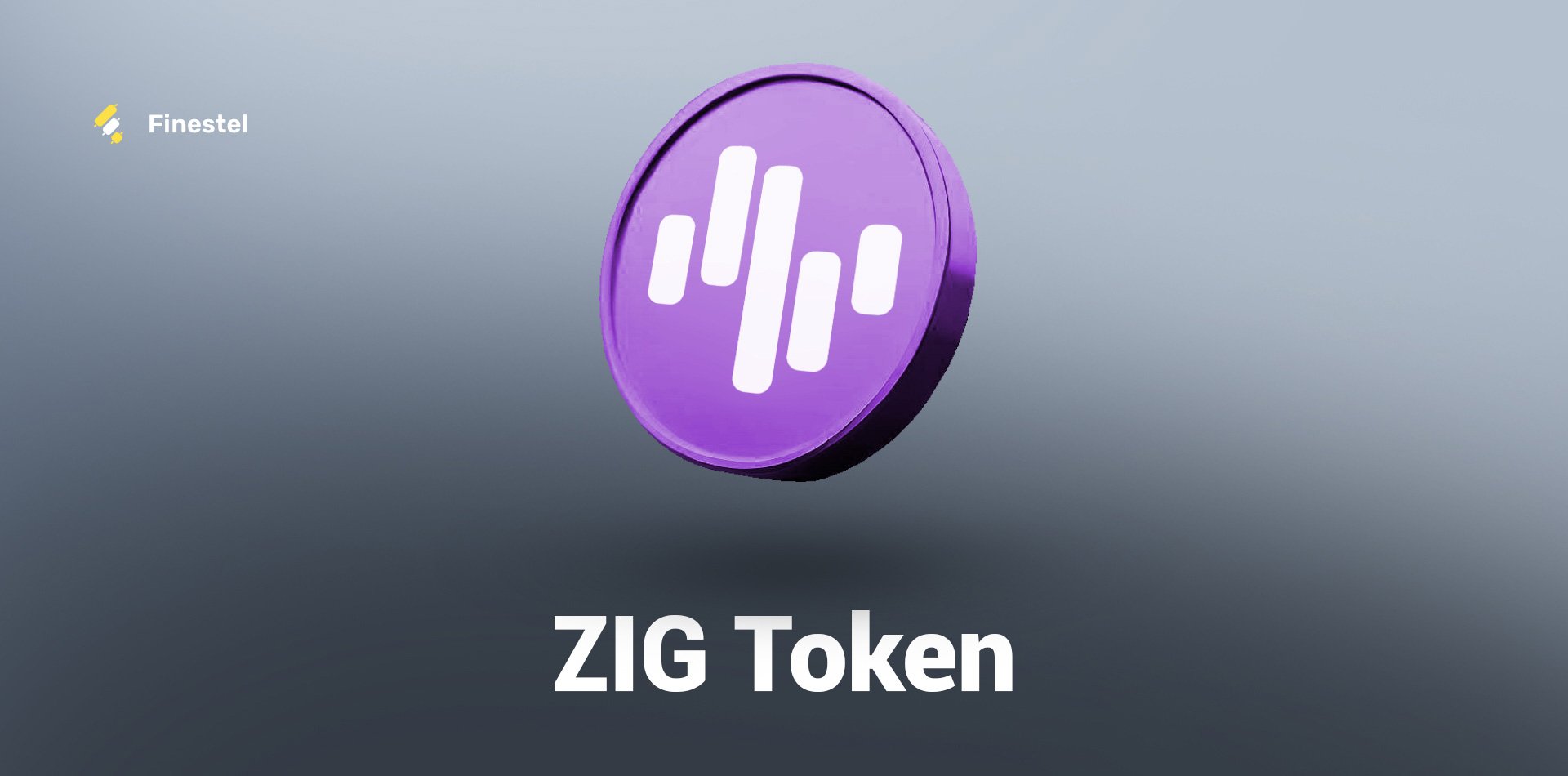 ZIG also gives holders decision-making power through voting rights on business proposals. Want lower fees or new features? Make your voice heard through community votes. Staking is another option, allowing ZIG holders to earn interest for supporting the network. And coins can be traded freely on decentralized exchanges if you're looking to profit on the open market.
But is ZIG worth adding to your crypto wallet? That depends on your investing strategy and risk tolerance.
Prices are bound to fluctuate in the volatile crypto markets. Zignaly's success is also not guaranteed as a relatively new platform. Yet, with promising utility for fees, rewards, governance, staking, and trading, ZIG has multiple use cases compared to many tokens.
Do thorough research to determine if this utility token aligns with your investing goals and time horizon. ZIG has potential upside but carries risks like any speculative asset. Weigh the pros and cons and decide if staking, trading, or holding ZIG has a place in your broader portfolio. How you use this governance and utility token is up to you!
An Alternative for Advanced Crypto Traders Seeking Customization: Finestel
While copy trading and signals have mass appeal, many seasoned traders demand customized privacy and control over complex workflows. As a true competitor in this space, we've reviewed Zignaly and similar platforms closely to understand better how we can raise the bar. Through strategic innovation and an uncompromising focus on the discriminating few rather than the casual many, Finestel strives to set a new standard in digital asset trading.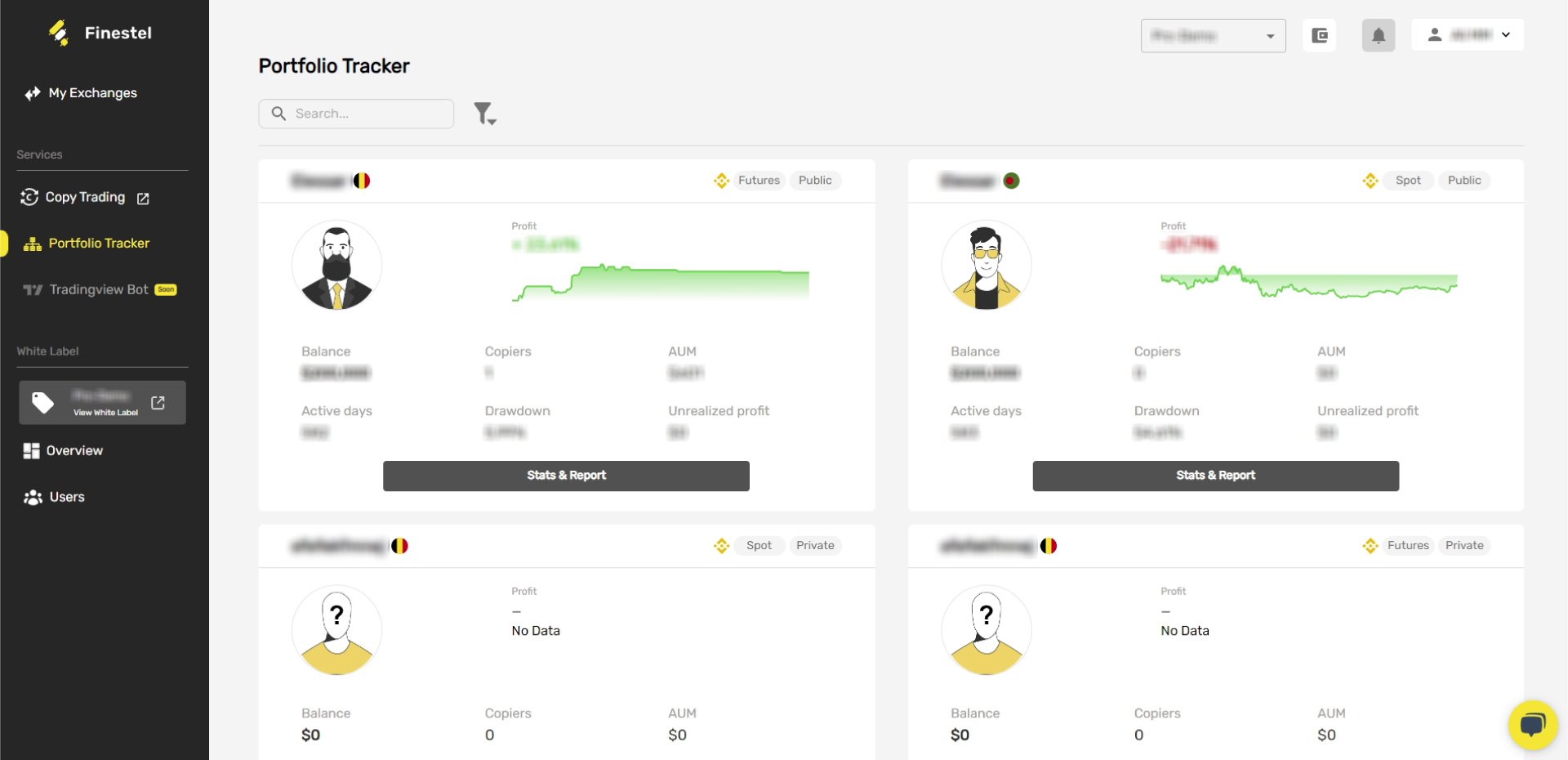 For professional crypto traders and asset managers, Finestel emerges as a leading alternative to platforms like Zignaly. While Zignaly appeals more to mainstream retail investors, Finestel caters to sophisticated traders with its robust toolset.
For those focused on privacy, Finestel enables traders to limit strategy visibility. Copy trading bots flawlessly mirror complex trades to select clients only. Zignaly's social ecosystem inherently reveals more strategies.
The customizable dashboards allow full white label branding and integrations. From billing systems to support channels, managers can tailor Finestel to their workflows.

Emerging technologies also set Finestel apart. It actively develops AI trading, cross-asset support for crypto and forex, and TradingView automation. These innovations appeal to advanced traders.
Cost-conscious traders may also prefer Finestel's fee structure, advertising more affordable rates overall. Perks like free white label setup provide additional savings.
Of course, Zignaly's social tools remain extremely popular, especially among retail investors. However, professionals with higher demands may find better alignment with Finestel's extensive capabilities.
In the end, crypto traders should assess their needs and determine which platform best supports their requirements. For advanced customization, privacy, and innovation, Finestel warrants consideration from discerning professionals seeking more than social trading provides.
The crypto ecosystem expands every day. Knowing your options as a trader is key.
Conclusion
In summary, of Zignaly review shows promise as a social trading option that can help both new and experienced crypto investors leverage top traders' strategies. However, all aspects, like fees, security, and service complaints, require careful consideration beforehand. While Zignaly targets accessibility, its features may best suit intermediate versus total beginner traders.
Ultimately, cryptocurrency investing inherently carries risk. Traders must start small, diversify strategies and platforms, and continuously reevaluate tools to determine the best long-term fit for their goals and risk tolerance. With ongoing innovation in the space, more choices will continue emerging over time, such as up-and-coming platform Finestel which aims to provide more customized, professional-grade tools and control for advanced traders. Only by thoroughly researching all available options can individuals feel confident they have selected the most suitable platform.
FAQ
What is Zignaly?
Zignaly is a social trading platform where users can copy trades from experienced traders or share profits with them. It also offers a trading signals service with ideas from different sources.
Who is the CEO of Zignaly?
Bartolome Bordallo currently serves as the Co-Founder and CEO of Zignaly. Prior to his current role, Bartolome Bordallo held two other positions, including serving as the Co-Founder and CEO of Tractionboard.
Where is Zignaly based?
Zignaly's main office is in Cordova, a city in Andalusia, Spain. The headquarters for Zignaly can be found in Cordova, Andalusia, which is a region in Spain.
Which investors have supported Zignaly?
A number of investors have supported Zignaly, including The Global Emerging Markets Group and LVT Capital. In total, Zignaly has received funding from 10 different investors.
What is the best alternative for Zignaly?
For advanced crypto traders seeking customization, Finestel is the best alternative to Zignaly. Finestel caters to sophisticated traders with its robust toolset and enables traders to limit strategy visibility. The customizable dashboards allow full customization and integrations.