Copy trading has become an immensely popular feature amongst cryptocurrency exchanges and platforms. It allows novice traders to automatically copy positions opened by experienced, often profitable traders on the platform. In essence, it provides an easy way for beginners to benefit from the knowledge and performance of seasoned crypto traders.
One platform offering copy trading services is Fairdesk. On the surface, Fairdesk copy trading seems like an attractive option for piggybacking on the success of top crypto traders. However, beneath the veneer lies a host of worries surrounding Fairdesk.
In this extensive guide by Finestel, we lift the veil on Fairdesk copy trading to explore how it works, the technology powering it, the associated risks, user experiences highlighting its pitfalls, and the overarching controversy regarding this platform's legitimacy.
What Is Fairdesk Copy Trading and How Does It Work?
The premise of copy trading on Fairdesk is relatively straightforward. Upon registering on the platform, users can browse through a gallery of traders and view their profiles. These profiles provide detailed performance metrics like win rate, risk score, total profit, number of copiers, assets traded, and more.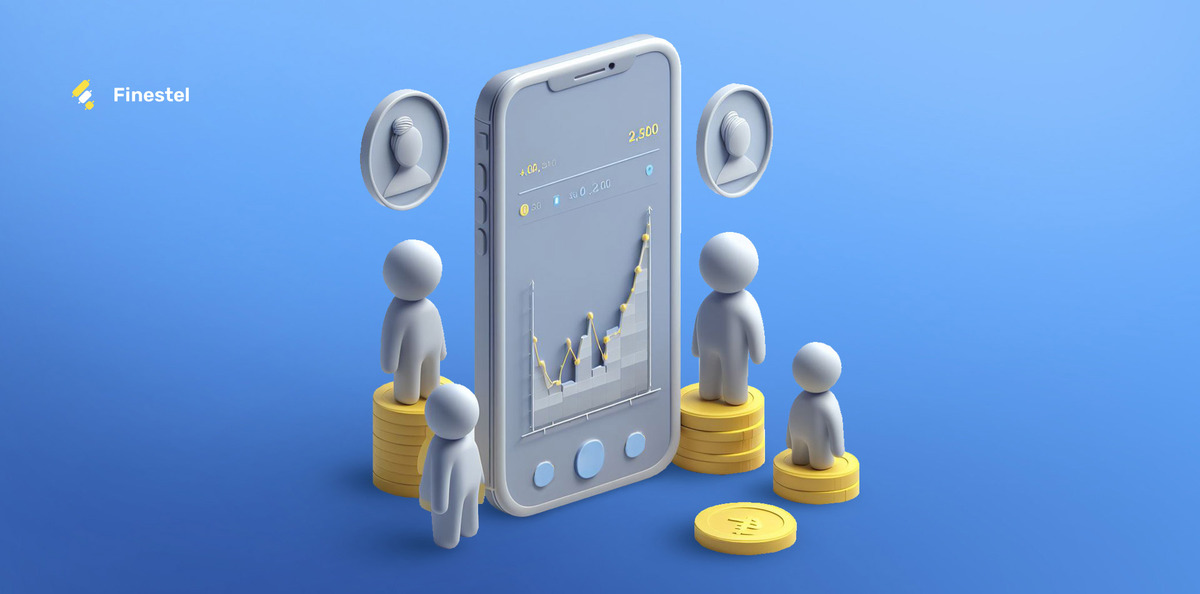 If a trader's profile seems impressive, users can hit the copy button to automatically replicate that trader's position. You get to set a copy allocation – say 0.5 BTC. Now whenever that trader executes a new 1 BTC trade, your account will mirror it with a 0.5 BTC trade. All copy trades execute automatically without manual intervention.
This allows you to effortlessly benefit from the trading activity and wins of top performers without developing your own trading strategies. On the face of it, it presents an easy path to generate trading profits by piggybacking on seasoned traders.
But how exactly does this copy trading work under the hood? What technology does Fairdesk use to enable flawless mirroring of trades? Let's find out…
The Technology Powering Seamless Copy Trading
Delivering a seamless copy trading experience requires sophisticated technological capabilities. When a user copies a trader on Fairdesk, the platform needs to ensure instant order replication without lags or failures.
This is enabled through a combination of factors:
Fast order routing – Fairdesk utilizes smart order routing to ensure copy orders reach exchanges in milliseconds through optimal routes. This reduces delays.
Precision trade matching – Their matching engine uses precision timestamping to execute copy orders within milliseconds of the original order. This minimizes slippage.
Scalable infrastructure – The platform leverages load-balanced servers and a microservices architecture to smoothly handle large trading volumes and users. This maintains performance.
Real-time data – Fairdesk uses data streaming to rapidly transmit trade updates between user accounts and ensure real-time syncing. This enables up-to-date tracking.
Contingency protocols – Proprietary failover mechanisms are in place to retry failed trades due to temporary glitches and ensure eventual order replication.
The right blend of speed, precision, scalability, data streaming, and redundancy is essential for Fairdesk to deliver on its copy trading proposition. When this technology works as intended, the copy trading experience can indeed seem seamless and lucrative.
But what happens when it doesn't?
Fairdesk Review: Real User Experiences With Technical Glitches
While Fairdesk advertises a slick, problem-free copy trading experience, real user reports reveal technical glitches are common. These system failures end up disrupting copy trading and even costing users money.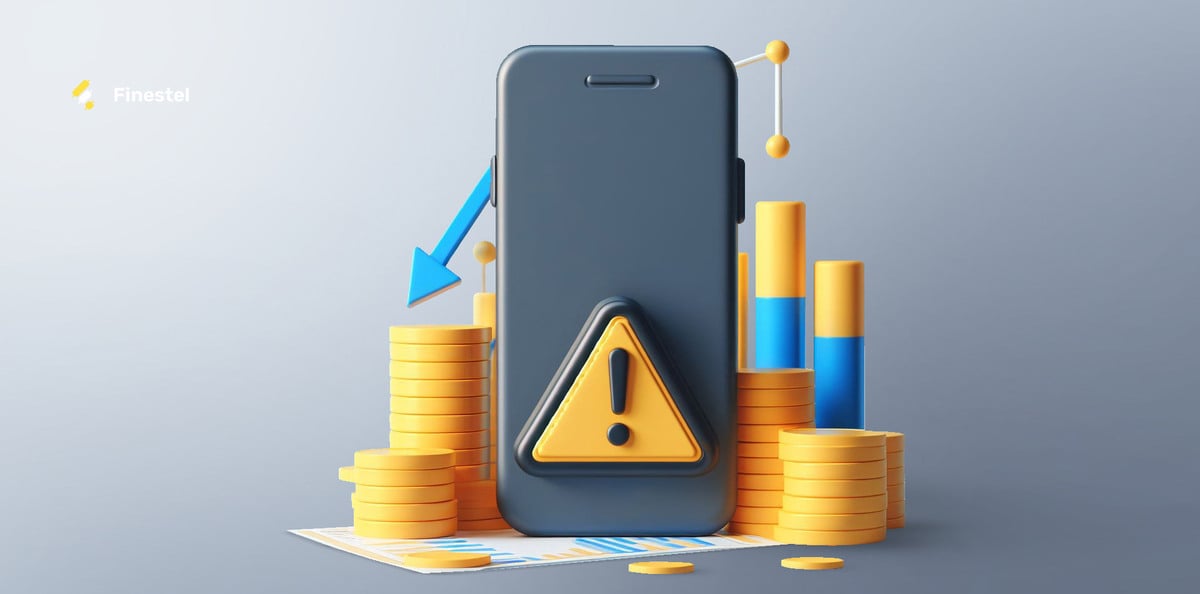 Here are some first-hand experiences of traders facing technical issues on Fairdesk:
Peter signed up for Fairdesk copy trading enthused by their promotions. But right from the get go, he faced login failures during market hours. "Sometimes I just couldn't access my account during vital trading sessions due to 'server issues'. And customer support was completely unresponsive," he laments.
Sarah allocated $1500 towards copy trading a Telegram chatroom admin who was on a winning streak. However, one day she woke up to find the platform blocked her from withdrawing funds accusing her of "multi-accounting". Their compliance team refused to lift the block unless she verified her identity again. She lost out on copy trades during the messy verification process.
Joshua meticulously chose three highly profitable traders to copy with 30% allocation each. But he soon discovered one major flaw. "On multiple occasions, my copy trades failed because my account balance was too low. I was missing out on money-making copy signals," he explains regretfully.
As these real-world experiences highlight, Fairdesk copy trading is susceptible to technological and operational issues that can cut into profits or even lock users out of their accounts. The next section dives deeper into why withdrawal issues are especially pronounced.
You can read more about the general regulations and security precautions for copy trading in this comprehensive guide on is copy trading legal.
The Infamous Inability to Withdraw Funds
One of the most common grievances about Fairdesk across crypto forums and reviews is the inability to withdraw funds from the platform. A multitude of users report facing obstacles, delays, and outright blocks when attempting withdrawals.
For instance, Fairdesk has extremely strict KYC and compliance protocols. Users are frequently asked to submit excessive identity verification documents before being allowed withdrawals. This process can take weeks in some cases.
The platform also imposes stringent withdrawal limits based on account types. Basic accounts may only permit $1000 of withdrawals per day. Premium accounts could allow up to $100,000 based on their tier. And corporate accounts get assigned custom limits.
But most worryingly, Fairdesk has a track record of suddenly freezing withdrawal availability for some users under vague pretexts of "suspicious activity". This leads to total funds lockdown.
Overall, withdrawing money from Fairdesk seems to be a persistently painful exercise – plagued by inexplicable delays, extensive documentation requirements, punishing limits, and outright denials.
This ties into the broader air of controversy surrounding Fairdesk's legitimacy and purpose.
Charges of Scamming, Deception, and Manipulation
While copy trading intrinsically carries risks, Fairdesk itself has attracted tremendous controversy and allegations of fraudulent business practices. Critics accuse the platform of employing deceptive tactics to take advantage of unsuspecting traders.
Let's break down some of the leading concerns:
Obfuscated company details – Fairdesk claims to be headquartered in Singapore. But records show its domains registered in the US and servers hosted in Seattle. This lack of transparency over its true base raises red flags.
Inflated TrustPilot reviews – The platform displays a flawless 5 star rating on TrustPilot. But upon closer inspection, most reviews seem fabricated – posted by dummy accounts with no other activity. Genuine user reviews on other sites paint a far bleaker picture.
Aggressive promotions – Fairdesk offers outsized bonuses, cashbacks, and promotions like $600 sign-up offers. Critics argue these are designed to reel in deposits from unwitting victims rather than benefit users.
Hidden fees – The platform charges a laundry list of hidden fees on trades, withdrawals, conversions etc that leech away profits but are not prominently disclosed. Users often realize too late.
Selective scamming – There are reports of Fairdesk letting some users profit normally while scamming a subset of users through technical excuses, frozen withdrawals etc. This allows maintaining a facade of legitimacy.
Lack of regulation – Unlike regulated brokers, Fairdesk appears to have no official licenses or compliance standards. This opens the door for unchecked scamming with no accountability.
Taken together, critics warn these behaviors match the blueprint of shady offshore brokers who prey on traders to generate revenue through unethical means. But Fairdesk maintains its services are legitimate and compliant. This leads us to the big question – is it safe?
Is Fairdesk Copy Trading Recommended? How Risky Is It Really?
Given the severity of the allegations against Fairdesk, the prudent approach is to consider it a high-risk platform until proven otherwise. Here are some key factors to evaluate:
No guarantees – Copy trading itself cannot guarantee profits. But Fairdesk's practices further compound the inherent risks.
Technical glitches – System issues leading to failed copy trades, frozen withdrawals, etc can sink profits.
Trader credibility – Traders may fabricate their profiles and metrics. Long term consistency is uncertain.
Fee opacity – Numerous hidden fees charged for transactions and withdrawals eat into profits.
Illiquidity – The inability to withdraw funds makes it difficult to exit positions and escalates risks of losses.
Scam likelihood – Despite its denials, red flags indicate a high probability of Fairdesk being a scam operation.
In summary, while copy trading can bear fruit when done right, Fairdesk appears to be a platform riddled with red flags – technically, operationally, and ethically. Until transparent third-party audits and compliance checks substantiate its legitimacy, prudence dictates treating it as a high risk zone for cryptocurrency traders.
How to Get Started with Fairdesk Copy Trading
Here is a step-by-step walkthrough of how to open an account and set up copy trading on the Fairdesk platform:
Visit the Fairdesk website and click on the "Sign Up" button in the top right corner. You can also use this link to register directly.
Fill in your email address, password, and referral code (optional), and click on "Sign Up". You will receive a verification code in your email. Enter the code and click on "Verify".
After verifying your email, you can log in to your account and access the dashboard. You will see different sections such as "Contract", "Spot", "Copy Trade", "Earn", etc.
To start copy trading, you need to transfer some funds to your copy trading account. Click on the "Assets" tab on the top right corner and select "Transfer". Choose the currency (USDT or BUSD) and the amount you want to transfer from your spot account to your copy trading account. Click on "Confirm" to complete the transfer.
Now you can go to the "Copy Trade" section and browse the list of traders you can follow. You can see their performance, win rate, profit, followers, and trades. You can also filter them by different criteria such as 7-day win rate, 3-week win rate, 7-day profit, etc.
To follow a trader, click on the "Copy" button next to their name. You will see a pop-up window where you can set your copy trading parameters such as copy ratio, maximum position, stop loss ratio, etc. You can also see the estimated profit and risk based on the trader's historical data. Click on "Confirm" to start copying the trader's trades automatically.
You can monitor your copy trading performance on the "My Copy Trade" tab. You can see your total profit, balance, margin, and positions. You can also unfollow a trader, adjust your copy trading parameters, or close your positions manually at any time.
Alternatives to Fairdesk for Copy Trading
With the numerous concerns surrounding the legitimacy and practices of Fairdesk, prudent crypto traders may wish to consider safer, regulated alternatives for copy trading. Though risks exist in all markets, the following platforms strive for greater transparency, security and accountability relative to Fairdesk.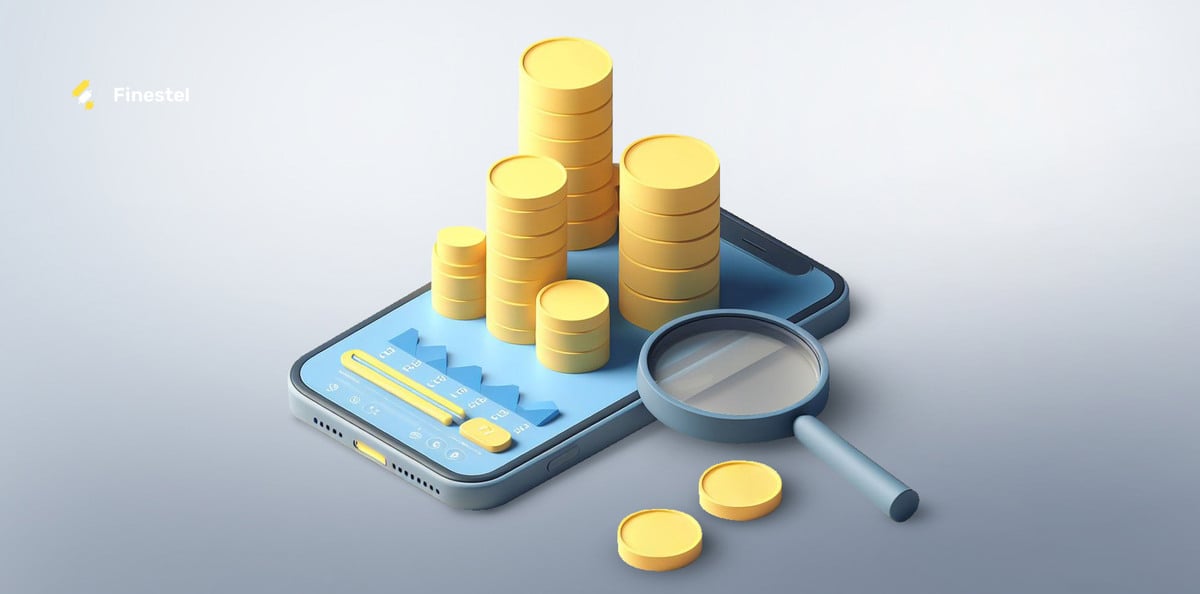 They provide viable avenues for those seeking to copy trade while hedging against some of the pitfalls of offshore unregulated entities. As always, conducting due diligence is advised. But for those insisting on copy trading exposure, these alternatives may prove superior to Fairdesk.
Finestel – Customizable Copy Trading Software
Finestel provides advanced copy trading technology for professional crypto traders managing investor capital. For profitable traders with existing clients, Finestel offers robust solutions to efficiently run their asset management business.
The Copy Trading Bot plan is suitable for traders with limited investors. It flawlessly mirrors your trades into client accounts rapidly.
The White Label Software plan allows custom branding and features for larger traders. Manage numerous investor accounts seamlessly under your own website and interface.
Finestel also has a private strategy marketplace where traders can showcase profitable strategies to attract investor capital. Real-time track record updates demonstrate improving performance.
Overall, Finestel seems ideal for serious traders seeking industrial-grade copy trading tools, customization, and capital growth opportunities. The reliability and capabilities outshine services like Fairdesk.
WunderTrading – Social Crypto Trading Platform
WunderTrading is a popular social trading platform with 80,000 users worldwide and over $320 million in monthly volume. It enables copy trading by allowing master traders to share strategies.
Investors can browse trader profiles and track records to identify profitable traders to follow based on risk tolerance. The transparency aids decision making.
However, WunderTrading may not suit professional asset managers. But for casual crypto investors seeking copy trading exposure, it provides a proven platform with extensive trader options.
Zignaly – Leading Social Trading Platform
Zignaly is a prominent social trading platform in crypto with over 430,000 users and approximately $5 billion in trading volume.
The ZigDao copy trading feature uses AI to rank high-performing traders by Z-Score – calculated from risk metrics, profitability and other factors. This helps investors easily find lucrative traders to copy.
The large user base gives traders access to many copiers. For investors, Zignaly makes identifying and selecting profitable traders highly convenient.
Conclusion – Venture With Extreme Caution
In closing, Fairdesk copy trading carries substantial downside risks stemming from both the inherent uncertainties of copy trading itself as well as the ethical controversies surrounding the Fairdesk platform specifically.
While its slick interface and promotions portray an image of cutting-edge technology and lucrative profits, the reality reported by scores of users reveals technical flaws, hidden fees, inability to withdraw money, selective scamming, lack of accountability and more.
Weighing all factors, Fairdesk resides firmly in the high risk category currently. For traders insistent on using its services, extreme caution is advised – only allocate disposable capital you can afford to lose, withdraw profits frequently, and research the traders you plan to copy thoroughly rather than trusting their profiles at face value.
And as always, diversify capital across multiple platforms. Avoid overexposure to unregulated, offshore entities like Fairdesk where your funds and positions could end up locked without recourse. Regulation may restrict access but offers security.
Hopefully this comprehensive deep dive into how Fairdesk copy trading works beneath the surface, the technology powering it, real user experiences, issues and risks, and the swirling controversies was helpful. The world of copy trading offers rewards but requires vigilant due diligence. Tread carefully.
FAQ
How does Fairdesk copy trading work?
Fairdesk allows users to automatically copy positions opened by top traders on the platform. You allocate capital and set risk limits. When the copied trader executes trades, your account mirrors them proportionately. All copy trades happen automatically.
Is Fairdesk a scam?
There are numerous red flags that lead many to accuse Fairdesk of unethical practices like scamming. These include fake reviews, inability to withdraw funds, technical glitches, lack of regulation, and more. While Fairdesk denies these allegations, the evidence indicates users should tread very carefully.
What fees does Fairdesk charge for copy trading?
Fairdesk charges a monthly subscription fee, commissions on profitable copy trades, spreads on executions, and additional hidden fees on transactions like deposits and withdrawals that diminish profits.
What are some alternatives to Fairdesk for copy trading?
Regulated platforms like Zignaly, WunderTrading, and Finestel offer safer transparency and accountability. But risks exist in all markets. Conduct due diligence before copy trading anywhere.
Why do people have issues withdrawing money from Fairdesk?
Fairdesk imposes strict withdrawal limits, delays, KYC checks, and outright blocks. Many users report inability to withdraw their capital from the platform due to vague excuses.
Can I use Fairdesk Copy Trading on other exchanges?
No, you cannot use Fairdesk Copy Trading on other exchanges. Fairdesk Copy Trading is a feature of Fairdesk, a crypto exchange that you can trust. Fairdesk Copy Trading is compatible only with the Fairdesk platform and the Fairdesk Go mobile app. You need to sign up for a Fairdesk account and make a deposit of at least $100 to use Fairdesk Copy Trading. You cannot use your funds or accounts from other exchanges to copy trade on Fairdesk. Fairdesk Copy Trading is a unique and exclusive service that offers you the opportunity to follow experienced and successful traders in the crypto market.