Digital marketers use a wide range of methods and strategies to attract customers. One of the most popular and powerful strategies in this field is affiliate marketing. In recent years, online businesses have turned to individuals or entities known as affiliates to promote their products or services on behalf of them. They compensate affiliates with a fraction of each successful sale as a commission. Affiliate marketing is also prevalent in the rapidly evolving cryptocurrency industry. This article focuses on the best crypto affiliate programs in 2023.
There are numerous programs when it comes to crypto affiliate marketing. These programs provide affiliates with the opportunity to make considerable passive income through promoting crypto products, platforms, and projects. With the increasing popularity of the crypto ecosystem, affiliate marketing is one of the best ways to earn passive income for entities with crypto affiliate networks. In a highly volatile market, cryptocurrency affiliate marketing offers almost no financial risk and unlimited potential for returns.
In this article by Finestel, we introduce the top 10 crypto affiliate programs of 2023. Firstly, we explain what crypto affiliate programs are and how they work. Then, we present the potential benefits of engaging in this activity and describe the different types of crypto affiliate programs. Lastly, we analyze the top 10 cryptocurrency affiliate programs, providing insight into how they work and how they compensate successful marketers.
What Is a Crypto Affiliate Program and How Does it Work?
The evolution of the crypto industry has led to the creation of various crypto businesses. Cryptocurrency exchanges, platforms, token projects, wallet developers, and other companies are actively looking to promote their products and services. Using affiliate marketing, they are experiencing exponential growth in their customer counts.
Affiliates endorse crypto projects by joining affiliate programs. They aim to earn a share of the generated income the particular company gains through their efforts. Here is a detailed overview of how it works:
Affiliate Partnership:

Most crypto companies have a dedicated portal for offering their affiliate program. Interested entities can join the program via the portal and gain access to unique affiliate links and marketing materials.
Promotion:

Affiliates endorse the crypto platform through different online channels like social media, websites, and emails using their unique affiliate link.
Tracking:

The affiliate link ensures that any engagement or sales made as a result of the affiliates' activities is attributed to them. Each link contains a unique tracking code that enables accurate conversion monitoring and commission calculation.
User Engagement:

Any time the users utilize the affiliate link to sign up on the platform, make a purchase, or deposit funds, credit goes to the affiliate for the referral.
Commissions:

While various crypto affiliate programs have different compensation structures, the affiliates always earn commissions for every successful action or referral. These commissions are mostly a fraction of the income the company generates through the referral.
Payouts:

Commissions are typically calculated and accumulated for each pre-determined period (weekly, monthly, etc). At the end of this spell, the company pays the commissions to the affiliates. Some crypto affiliate programs pay in crypto, while others use more traditional payment methods.
Benefits of Joining a Crypto Affiliate Program
You might be wondering if it is really worth becoming a cryptocurrency affiliate and whether affiliate programs work or not. Here are some of the benefits associated with joining a crypto affiliate program: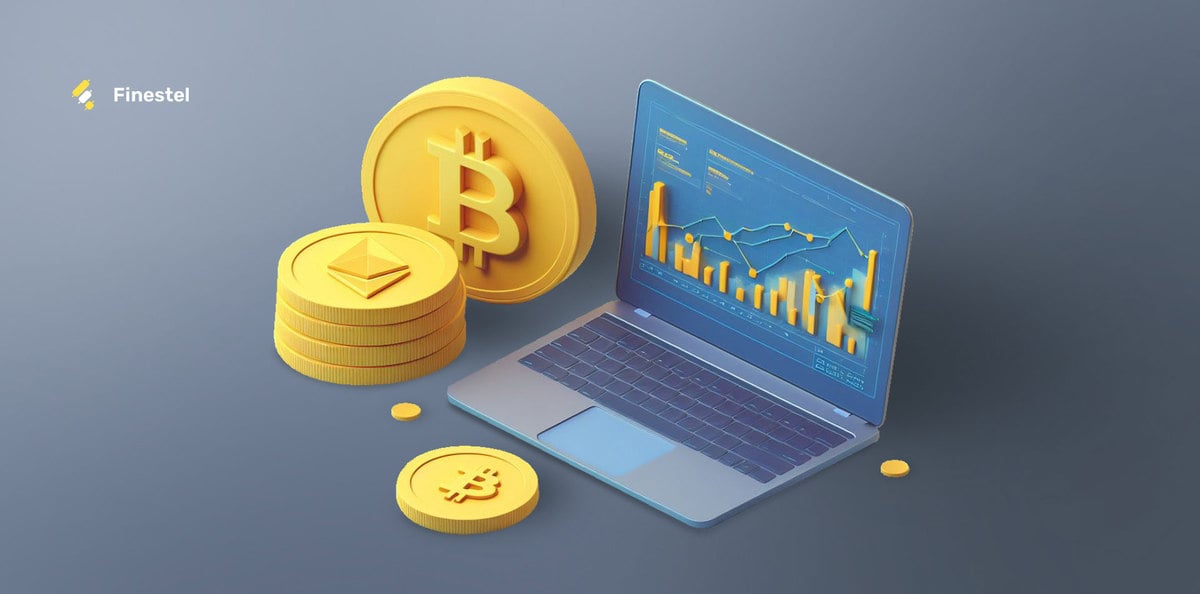 Unlimited Earning Potential:

Affiliates can earn significant income through crypto referral programs. As a crypto affiliate marketer, your earnings do not have a ceiling and are dependent on your skills. The more you convert, the more you make.
Income Diversification: For crypto traders, investors, and content creators, affiliate marketing is an excellent opportunity for creating an extra income source alongside other activities.

Low Entry Barrier:

Almost all crypto affiliate programs are open to the masses. With little to no financial investment required, crypto affiliate marketing is accessible to anyone.
Potential for Passive Income:

Crypto services and products are often subscription-based or even depend on trading volume for exchanges. This recurring nature makes it possible for affiliates to earn passive income as long as the referred individual remains a customer.
No Product Development:

Affiliates are not required to develop products or services to make money. The companies do the development, while affiliates carry out the marketing and sales activities and earn commissions.
No Geographic Limitation:

With the advent of the Internet and considering the nature of crypto and digital marketing, affiliates can generate income from anywhere in the world.
Who Is Crypto Affiliate Marketing for?
Crypto affiliate marketing provides the opportunity for a wide range of entities to earn considerable income. Here are some of the most prominent groups of individuals that can benefit from it:
Networkers:

Crypto networkers typically have a rich list of acquaintances in their network circle. They can leverage these connections to make an income stream by promoting crypto platforms. These connections can vary from business associates to friends and even family members.
Investors: Cryptocurrency investors can also join affiliate programs to make some money besides their investment measures. For instance, they can introduce different trading platforms and investment tools to other investors and traders, and earn commissions along the way. Find out tips and tricks for attracting high net worth clients.
Bloggers:

Bloggers who focus on creating cryptocurrency-related content can utilize their community to earn affiliate income. Placing their affiliate links in their content or using promotional banners on their blogs are a couple of ways they can carry out this task.
YouTubers:

Crypto YouTubers who have access to a large audience can also engage in affiliate marketing. They usually create video reviews and educational content about crypto wallets, exchanges, and other projects and platforms. By inserting their affiliate link in their video descriptions, they would be compensated for their referrals.
Streamers:

Similar to YouTubers, crypto gaming streamers and other content creators on platforms like Twitch can also become affiliates. Again, they can promote crypto products and services to their followers using their affiliate links or referral codes.
Dropshippers:

Crypto affiliate programs are a great opportunity for dropshippers to diversify their income sources. Various crypto-related products like hardware wallets and token merchandise can be promoted and sold by drop shippers online.
Different Types of Crypto Affiliate Programs
Various groups of crypto businesses use affiliate marketing programs to attract new customers and increase their earnings. Here are a few different types of crypto affiliate offers:
Crypto Exchange Affiliate Programs:

Cryptocurrency exchanges are one of the primary groups offering affiliate programs. Affiliates can earn commissions when users sign up, trade, or make deposits and withdrawals, depending on the program's compensation rules.
Crypto Wallet Affiliate Programs:

Cryptocurrency wallets also use affiliate marketing to sell their product. Affiliates Typically make money when wallets are downloaded or purchased (hardware wallets) using their affiliate links.
Trading Platform Affiliate Programs:

Most crypto trading platforms, like copy trading services and signals providers, have affiliate programs. They compensate affiliates when their referred users sign up, trade, or subscribe to the platform's plans.
Initial Coin Offerings:

Crypto project teams utilize affiliate marketing as a means to promote their token and sell it to investors during ICOs. The amount of Investments determines the affiliates' earnings.
Educational Courses:

Affiliates can join specific referral programs to sell courses, webinars, and other educational content related to cryptocurrencies and blockchain. They will make money from each unit sold.
Lending, Staking, and Liquidity Providers:

There are various crypto companies offering yield farming, liquidity providing, lending, and staking services that provide the opportunity for affiliates to partner with them.
Factors to Consider When Choosing a Crypto Affiliate Program
Selecting the right crypto affiliate program is crucial to your success in affiliate marketing. In this section, we introduce some key factors to consider when choosing a crypto affiliate program and explain why they matter: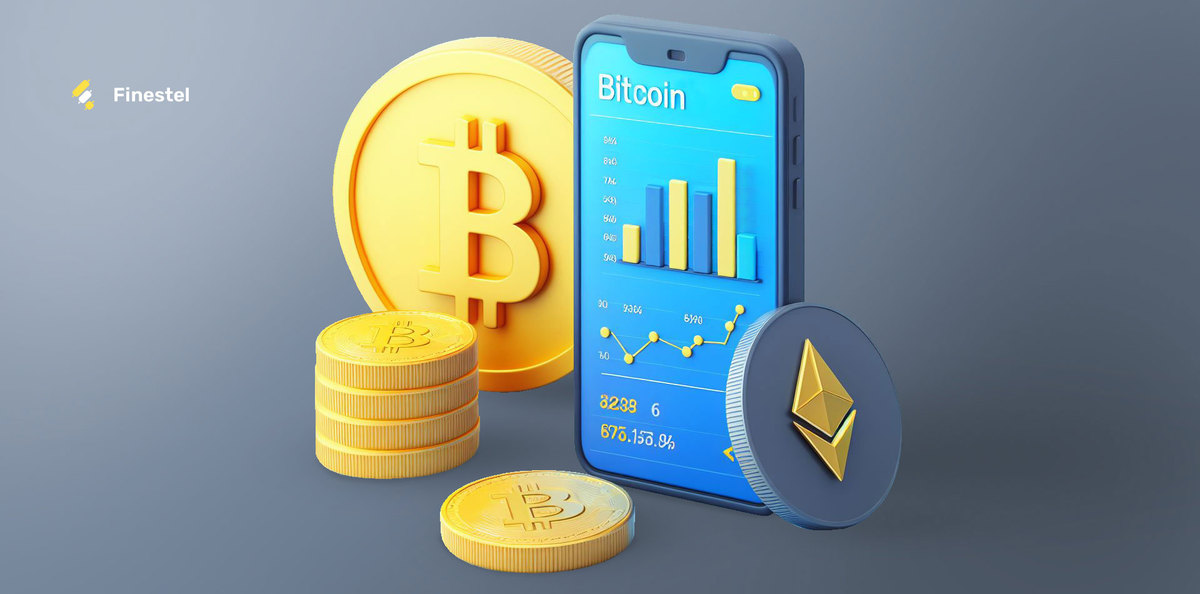 Reputation:

The reputation and credibility of the crypto company offering the affiliate program are very important factors. Otherwise, you will either lose your community's trust by promoting an untrustworthy company or will be denied receiving your commissions.
Commission Structure:

Having a proper commission structure is a key factor in choosing a suitable crypto affiliate program. A good commission structure ensures affiliates earn a reasonable fraction of the company's generated income as compensation for their efforts.
Product or Service Quality:

To attract potential customers and referrals, you need to promote crypto products or services with decent quality. The higher the quality is, the more likely you are to generate conversions and consequently earn commissions.
Support and Communication:

Decent support and effective communication with the company you are promoting is key. The program should provide sufficient resources to affiliate and quickly respond to their questions and offer guidance.
Cookie Duration: The cookie duration (or tracking duration) determines how long a referral is attributed to you after clicking your affiliate link. Longer cookie durations provide more time for conversions to occur as they ensure that you receive credit for referrals even if they don't convert immediately.
Top 10 Crypto Affiliate Programs
In order to experience a rewarding affiliate marketing journey, you should identify and work with the best crypto affiliate programs. In this section of the article, we introduce the top 10 crypto affiliate programs and evaluate each one.
1. Finestel
Finestel is a trading and asset management solution provider based in Canada. Finestel's affiliate marketing plan offers a compelling opportunity for individuals seeking a source of passive income through subscription-based referrals. As an affiliate marketer or referrer, you'll have access to a user-friendly dashboard where you can monitor the performance metrics of your referral links. You can track visits, clicks, sign-ups, and, most importantly, keep a close eye on your affiliate income.
One of the main attractions of Finestel's affiliate program is the generous 50% affiliate commission, which you'll continue to receive indefinitely – a remarkable 50% of the subscriptions and payments made by every user you bring on board.
As an illustration, consider a scenario where you invite 10 users to the business plan, priced at $199 per month. In this case, you would earn an impressive 50% commission for each invite, which would add up to almost $1,000 monthly. Moreover, the program tracks referrals up to the second layer, allowing you to earn an additional 10% of the earnings generated by your invitees if they, in turn, make referrals, making it a multi-level marketing program.
Finestel's White Label Crypto Affiliate + MLM Software
Interestingly, Finestel does not stop at individual affiliates; we also extend our offerings to asset managers, investment managers, individuals, and crypto business owners through a white-label solution known as the white-label affiliate or MLM (Multi-Level Marketing) Software. This solution empowers asset managers to create and customize their own MLM programs to promote their business using our white label social copy trading software.
They can set the number of layers, referral commissions, and sources of earnings, including subscription fees, performance fees, and other possibilities. For instance, a white-label owner can present $10 gifts for each user their affiliates bring on board.
Furthermore, Affiliates under the white-label program gain access to an affiliate dashboard similar to what the white-label owner uses. This allows them to track and manage their networks efficiently. Moreover, white-label owners can set a specified reward for every new registration to be paid to the referrer. Also, you can set a percentage of the subscription fee for every new copier to be paid to the referrer. The referrers can also gain a fraction of the performance fees. These fees can be paid up to 8 levels of referrers as part of Finestel's Multi-level marketing program.
Finestel's affiliate marketing plan caters to a broad audience – from individuals looking for a source of passive income through product promotion to business owners seeking white-label affiliate dashboards and referral tools for the cryptocurrency space. The program's generous commission structure, multi-layer tracking, and high customizability make it a stand-out option for those interested in crypto affiliate marketing.
2. Binance
Binance is the biggest cryptocurrency exchange in the world. Founded by Changpengch Zhao in 2017, Binance started as a crypto exchange. However, it is now one of the most renowned names in the crypto industry, having various businesses in different sections of the crypto space.
Binance's affiliate program encourages affiliates to invite crypto traders and investors to join the platform. Considering the fact that Binance is arguably the best crypto exchange with the highest quality of services, pursuing people to join is not so difficult.
Binance allows anyone to become an affiliate. The commission rate starts from 20% of trading commissions done by the referred user. Yet, if you hold 500 Binance Coin (BNB) in your Binance wallet, this figure doubles to 40%. Moreover, the affiliate payment method includes all cryptocurrencies. You can also offer your referrals a 5%-20% discount on their trading fees, which comes directly from your commission. This way, you can attract traders to sign up using your affiliate link a lot more easily.
There is also another tier to the affiliate program that offers 50% commissions. However, this tier is not open to everyone and you should fill out an application first. If you pass the criteria, you will then join the top affiliates group. 
3. Coinbase
Coinbase is the second largest crypto exchange based on trading volume. It allows its users to trade cryptocurrencies with fiat currencies like the US Dollar. However, Coinbase has a strict policy of not offering its services to many countries, as it is the most regulated crypto exchange worldwide. Therefore, the total addressable is a little smaller for Coinbase.
Coinbase offers a very simple interface for people to easily trade cryptocurrencies. But it also offers another more Professional platform for traders looking for a more sophisticated experience and trading tools. Coinbase's popularity, reputation, and high-quality services make it an easy platform to endorse and attract users.
Coinbase's affiliate program is a lucrative one. They offer affiliates 50% of their referred individuals' trading fees. Yet, this offer is only for 90 days, and you will receive no commission afterward. The payment method also does not include cryptocurrencies and you will be paid in your fiat currency of choice.
4. Coinrule
Coinrule is a trading automation solution provider. It allows you to automate your trading activities using algorithms and trading bots. It also provides a strategy marketplace where you can either list your strategy and attract other investors or invest in top strategies, called Rules, and earn passive income.
Coinrule supports a variety of top crypto exchanges, including the likes of Binance, Coinbase, and Kraken. The innovative solutions Coinrule offers allow traders to automate their trading strategies with no coding knowledge. This option makes it very attractive and for traders to join and subsequently, makes your task as an affiliate a lot easier.
Coinrule's affiliate program offers 25% commissions on every monthly plan and 30% commissions for every annual plan you sell. You can only receive your payout in fiat via regular bank transfers, as the platform does not offer crypto payments as affiliate compensation.
5. Phemex
Phemex is a crypto trading platform launched in 2019. It offers spot and futures crypto trading to its users. Phemex offers a paid plan to traders and investors, allowing them to trade cryptocurrencies without paying any fees for their trades. This unique approach makes them an attractive choice for potential customers.
However, traders who use Phemex's free plan will be charged trading fees. Your commission as an affiliate is 50% of your referral trading fees. Moreover, you can also earn 10% from the commissions of affiliates registered under you. As a result, Phemex is a tempting option for affiliate marketers.
6. OKX
OKX is another popular centralized cryptocurrency exchange. It serves millions of traders and investors worldwide. Launched in 2017 and currently based in Seychelles, OKX serves users from over 200 countries around the world.
OKX offers a variety of crypto trading products. These include spot trading, futures trading, options trading, etc. Considering the wide range of trading services and the platform's security and reputation, it will not be difficult to convince new users to join.
The OKX affiliate program offers a tiered commission structure. The more referrals you bring on board, the higher your commission rate will be. You can earn up to 50% of your invitees' trading fees forever.
7. KeepKey
There is no denying the importance of safely storing your crypto funds, especially if you have a significant amount of investment. Cold storage and using hardware wallets is the most secure way to do so and KeepKey offers one of the best hardware wallets in the crypto space.
The wallet supports over 40 popular cryptocurrencies. It is highly secure as it also offers additional protection using PINs and passphrases. Being a convenient crypto hardware wallet with top-notch security, KeepKey is a decent product to promote.
Meanwhile, KeepKey's affiliate program does not offer recurring commissions. As you are selling a physical product and not a subscription-based service, you will only make money on each purchase. However, the KeepKey decision-makers are generous with their compensation structure as they offer 25% of each sale as a commission to their affiliates, and they pay it in Bitcoin.
8. Trezor
Trezor is one of the oldest cryptocurrency hardware wallets around. Wallets made by Trezor are famous for being impregnable, offering arguably the highest security in the industry. So, there is no need to introduce this company to potential customers.
Trezor's wallets are quite expensive and affiliates are offered up to 15% of each sale they make. Therefore, there is an opportunity to make a considerable amount of money with Trezor's affiliate program. Moreover, there are two payment methods for payouts, bank transfers, and Bitcoin.
9. Changelly
Changelly is a rather new cryptocurrency exchange. However, it has recently gained significant popularity due to its simplicity and user-friendly interface. You can trade over 150 cryptocurrencies on Changelly, either with crypto or fiat. The fiat option is very accessible, as you can buy crypto using your Visa card in a matter of minutes.
Changelly offers a simple service, but they do it elegantly. As a result, they are a decent choice for affiliate marketers. Their affiliate program offers a whopping 50% of all trading fees of your invitees for life. They pay affiliates in the currency the referral trades.
10. Bybit
Bybit is one of the rapidly growing cryptocurrency exchanges. The platform's spot trading volume exceeds $1 billion, and the platform is available to traders and investors from all around the world. Bybit was launched in 2018 in the United Arab Emirates and has since become a household name in the crypto space.
Bybit's affiliate program is a simple one. Yet, it offers a dedicated affiliate portal and account manager to affiliates, creating a professional experience. Bybit offers 30% of the transaction fees your invitees make on Bybit as a commission. The payment is also made in the same currency or coin your referrals trade.
Program
Commissions
Cookie Duration
Payment Methods
Multi-Level
Finestel

50% lifetime from subscription fees

(+10% from second layer)

270 days
USDT (TRC-20)

Yes

Binance

20% lifetime from trading fees

(40% if you have more than 500 BNB, 50% for VIP affiliates)

90 days

Cryptocurrencies via Binance wallet

No

Coinbase

50% for three months

30 days

PayPal, direct deposit to your bank account

No

Coinrule

25% – 30% from subscription fees forever

45 days

Check, bank transfer, Payoneer

No

Phemex

50% lifetime from trading fees

(+10% from second layer)

30 days

Cryptocurrencies

Yes

OKX

Up to 50% lifetime from trading fees

30 days

Cryptocurrencies

No

KeepKey

25% on each sale

30 days

Bitcoin

No

Trezor

12%- 15% on each sale

30 days

Bitcoin or bank transfer

No

Changelly

50% lifetime from trading fees

30 days

In the same currency/coin referrals trade

No

Bybit

45% lifetime from trading fees

(+10% from second layer)

30 days

In the same currency/coin referrals trade

Yes
Conclusion
Affiliate marketing is one of the most attractive marketing methods for businesses. Meanwhile, it also offers an exceptional opportunity to marketers, as they can potentially set up a passive income stream. Since affiliate marketing has made its way into the crypto industry, it has become a popular way for market participants to make money with no financial risk. From traders and investors to bloggers and YouTubers, everyone can engage in crypto referral programs and create an additional income source for themselves with unlimited potential.
In this article, we explained what affiliate marketing is, how it works, and who is it for. We also described the benefits associated with affiliate marketing programs and pointed out key factors you should consider when looking to join a crypto referral program. Lastly, we introduced the top 10 crypto affiliate programs of 2023, with Finestel's affiliate program standing head and shoulders above others.