Kucoin, a well-known cryptocurrency exchange, has recently introduced a compulsory Know Your Customer (KYC) process. This means that all users are now obligated to undergo the KYC procedure in order to participate in financial transactions on the platform. KYC is a regulatory requirement that verifies the identity of individuals involved in financial activities. The decision by Kucoin to make KYC mandatory has sparked debates and varying viewpoints among users and the broader cryptocurrency community.
In this article, we will explore and disadvantages of Kucoin's mandatory KYC process, examining its impact on user privacy, security and overall user experience. Let's delve into the details of this contentious procedure and assess its implications.
KuCoin: A Brief History and Introduction
KuCoin is a cryptocurrency exchange founded in 2017 by Michael and Eric, who were early blockchain adopters. Based in Seychelles, KuCoin has become a popular platform for trading cryptocurrencies due to its user-friendly interface, extensive range of trading pairs, and low fees. The exchange has also gained a reputation for its strong security measures, which have helped to protect users' funds from hacks and other security threats.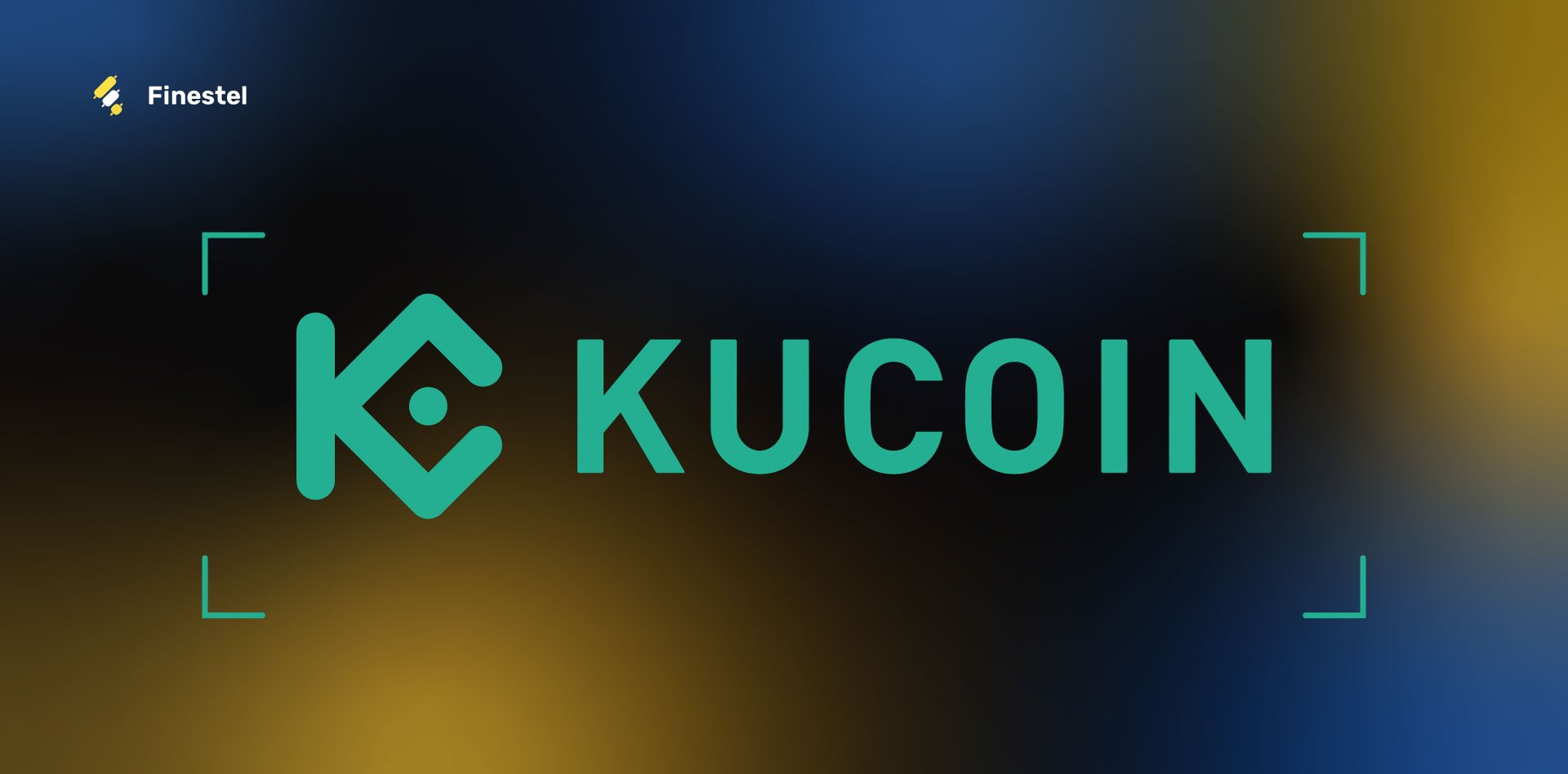 Since its launch, KuCoin has grown rapidly, expanding its user base and adding new features to its platform. In addition to trading cryptocurrencies, KuCoin offers various other services, including staking, lending, and margin trading.
The exchange has also launched its native token base on ERC-20, KCS, which can be used to pay trading fees and receive discounts on the platform. In addition, KCS holders can also earn bonuses through the KuCoin Bonus program, which distributes a portion of the exchange's daily trading fees as rewards to KCS holders.
KuCoin to Introduce Mandatory KYC Checks in July 2023
KuCoin, a popular cryptocurrency exchange, has announced that it will implement new regulations and trading rules, including mandatory KYC procedures for new customers starting July 15, 2023. This decision-making was in response to applicable regulatory requirements and to ensure the safety and security of its users' assets. Only verified customers who have completed the KYC process can trade or make deposits on the platform.
Existing users who registered before the mentioned date and still need to complete the new KYC process will receive limited services from the platform, including Spot trading sell orders, Futures trading deleveraging, Margin trading deleveraging, KuCoin Earn redemption, and ETF redemption. They will also require assistance to use the deposit service.
KuCoin has emphasized that protecting customers' assets is their primary duty and that they will timely update the KYC requirements and corresponding limits according to relevant legal obligations. They have advised users to pay attention to the platform's announcements to stay informed of the latest information and updates regarding the new regulations and trading rules.
Why Is KuCoin Implementing Mandatory KYC?
KuCoin is implementing mandatory KYC procedures in response to applicable regulatory requirements and ensuring the safety and security of its users' assets. It is a battle against money laundering, terrorist financing, and related financial crimes worldwide.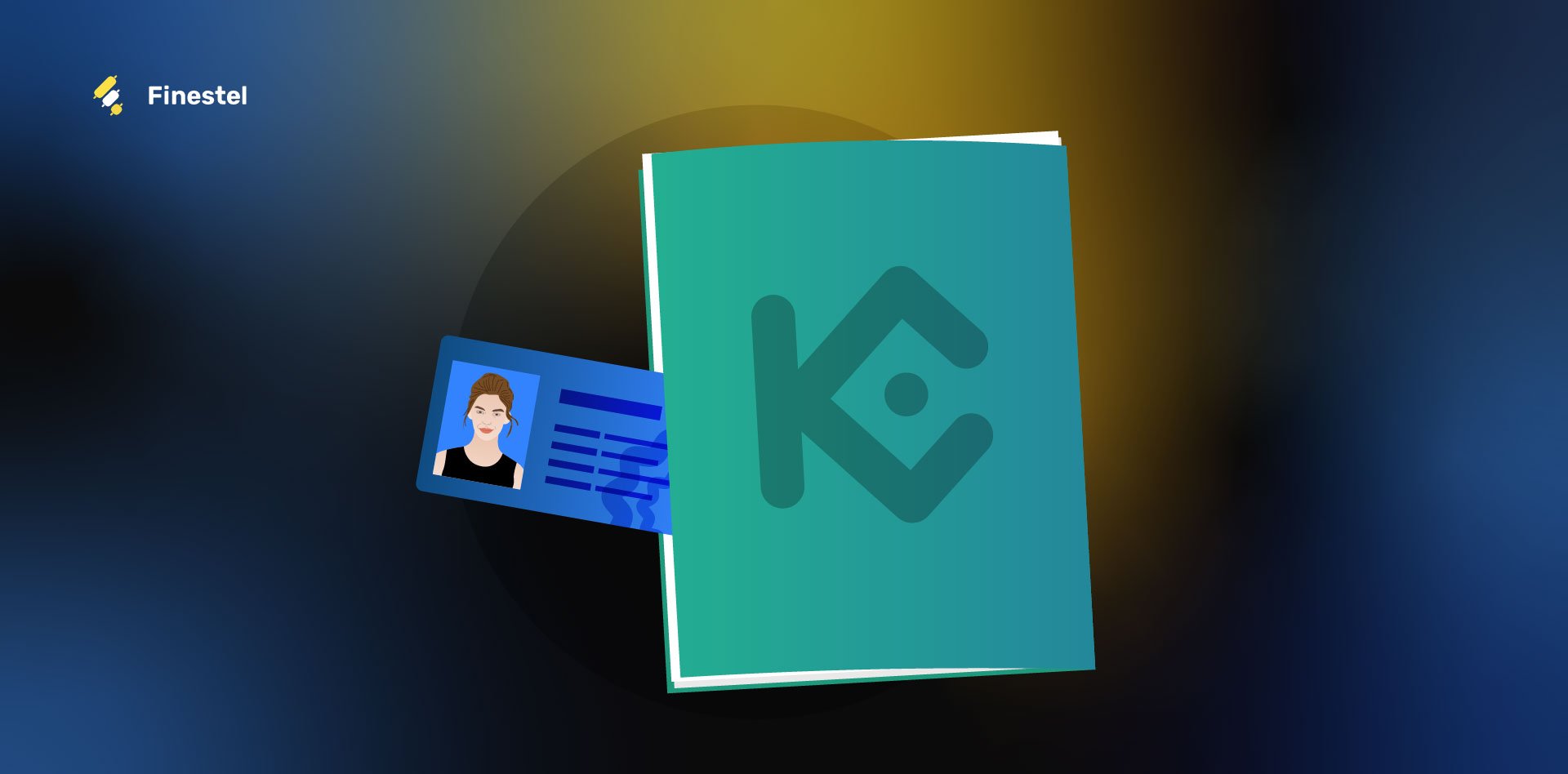 The new Kucoin mandatory KYC checks will take effect due to criticisms the platform received from governmental regulators. Users must provide more information, and the platform will verify the truth of the stated information. As mentioned earlier, new KYC checks have several protective benefits for KuCoin users and let the exchange fulfill obligations ruled by regulators.
How Do Kucoin's Mandatory KYC Checks Affect its Users?
Introducing this mandatory KYC process has caused controversy, mainly because it seems like an overreach and an invasion of privacy. It can also be seen as a hassle for users, as they now have to provide extra information just to be able to use the platform. On the other hand, there are some positives to this move from Kucoin.
One of these positives is that it can help increase the platform's security. A secure digital asset platform is important since it is vulnerable to theft and malicious activities. By having all users go through the KYC process, Kucoin can ensure that every user is verified and can be easily identified if anything happens to their account.
The other benefit of this process is that it can help protect the user during a major hack. If a hacker were to access someone's Kucoin account, the KYC process could help identify the user and make them harder to impersonate. This could be a major plus for those who want to keep their funds safe.
What are the consequences for KuCoin users who do not complete the mandatory KYC checks?
There is a deadline for users on July 15, 2023. After that date, new KuCoin Mandatory KYC checks come into effect. Those already registered will likely face some limits in receiving services unless they complete the required information for the KuCoin team. Those who want to join Kucoin after that date must give all the information necessary for the platform and, in return, have access to all provided services by the KuCoin exchange.
Steps to Verify Your Identity on Kucoin
In cryptocurrency trading, security and safety are of utmost importance. KuCoin, one of the leading crypto exchanges, recognizes this and requires all new users to complete a mandatory KYC (Know Your Customer) process to verify their identity.
To verify your identity on KuCoin, follow these steps: first, log in to your KuCoin account and click on the "Account" tab at the top of the screen. Next, click "KYC Verification" on the left-hand side of the screen. Choose the country of your residence and the identification document you will use for verification. Enter your personal information, including your full name, date of birth, and address. Upload a clear and legible scan or photo of your identification document, such as a passport or driver's license.
Finally, take a selfie while users hold an identification document and a note with the current date and "KuCoin" written on it. Submit a verification request and wait for the review process to accomplish. Once users have submitted their verification request, the review process will take up to five business days. Once KuCoin approves users' verification, they will receive an email notification and gain access to all the services offered by the platform.

What Documents Will Be Required for the KYC Checks?
Completing the mandatory KYC (Know Your Customer) checks on KuCoin requires users to provide specific documents to verify their identity. These documents may vary depending on the user's country of residence and the identification document they choose. Here is a list of the common documents that KuCoin accepts for KYC checks.
Passport: A valid passport is the most common identification document KuCoin accepts for KYC verification. The passport's high level of reliability and security features is a privilege.
Driver's License: A driver's license is another acceptable form of identification for KYC verification on KuCoin. It should be a valid, government-issued license with the user's photo.
National ID Card: A national ID card issued by the government of the user's country of residence is also acceptable for KYC verification on KuCoin.
Resident Permit: If the user is not a citizen of their country, they can give their residence permit issued by their country's government for KYC verification.
Selfie with ID Document: Users must provide a selfie while holding their identification document and a note with the current date and the words "KuCoin" written on it.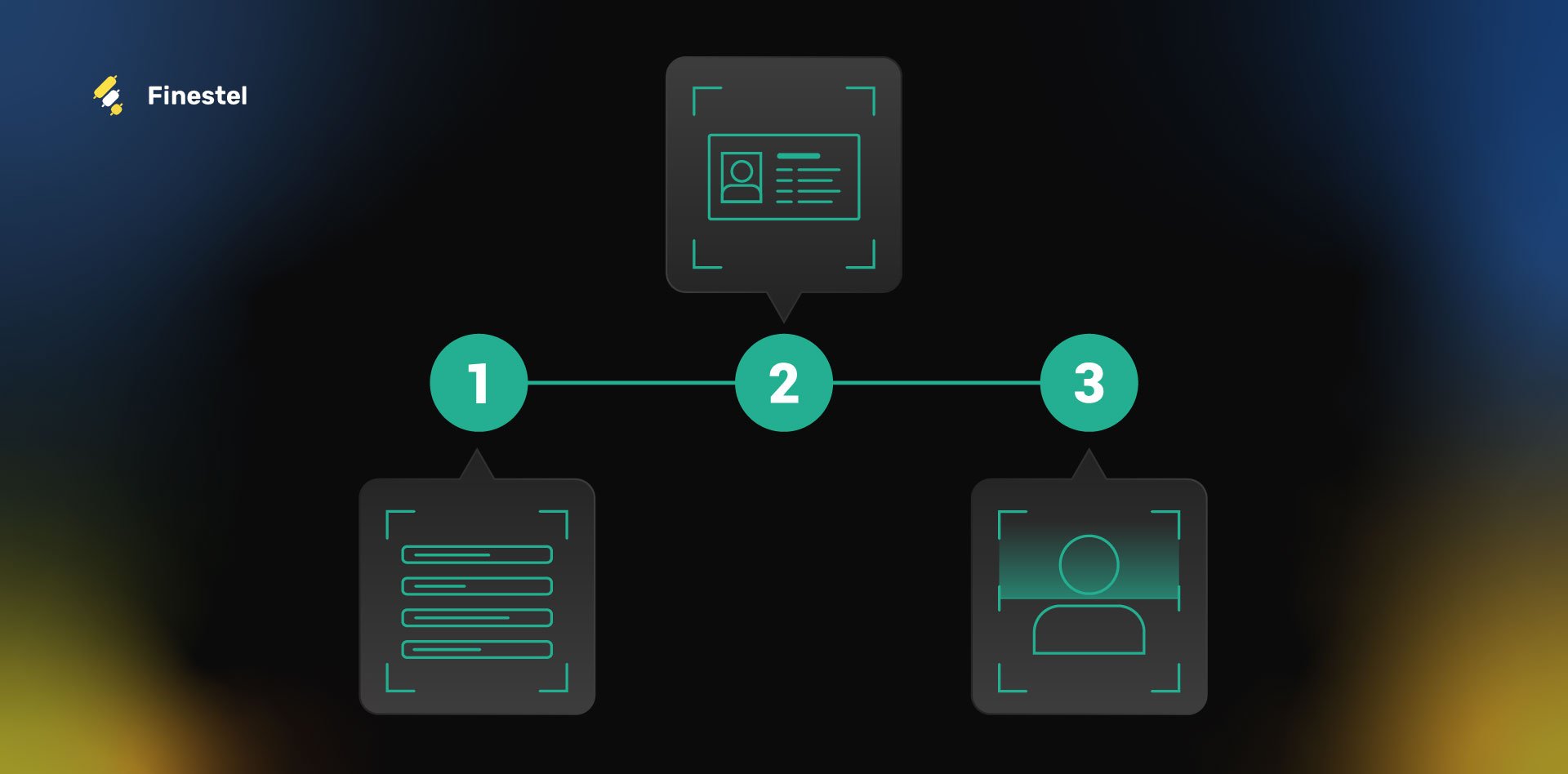 All documents provided for KYC verification on KuCoin should be clear and legible. Any unclear or blurry documents may delay the verification request's confirmation or rejection. We recommend users double-check their submitted required documents to meet the platform's requirements.
KuCoin Country Restrictions: Which Countries Are Not Served by KuCoin?
KuCoin is not available in all countries. The exchange has implemented country restrictions to comply with applicable laws and regulations. It is to ensure the safety and security of its platform and its users' assets. As of 2023, KuCoin does not serve users from the United States, China, Iran, North Korea, Syria, Cuba, and Sudan.
KuCoin stopped working in these countries due to regulatory requirements, sanctions, or other factors. KuCoin continually updates country restrictions, so checking the latest updates on the platform's website before opening an account is important.
Alternative cryptocurrency exchanges offer similar services for users in countries where KuCoin won't deliver its services. Some of these exchanges include Binance, Coinbase, Kraken, and Bitfinex. These exchanges have country restrictions and may not be available to users in certain regions. Researching each exchange's regulations before opening an account seems necessary to ensure compliance with applicable laws and regulations.
Decentralized Exchanges and KYC-Free Alternatives to Kucoin
Decentralized exchanges (DEXs) are an excellent alternative to centralized exchanges like KuCoin. In addition to DEXs, several centralized exchanges do not require mandatory KYC procedures. These exchanges typically offer limited trading pairs and lower trading volumes than their KYC-compliant counterparts. Some popular KYC-free alternatives to KuCoin include UniSwap, SushiSwap, and PancakeSwap. These exchanges provide various trading services, including spot and futures trading, margin trading, lending, and more. Please note that KYC-free exchanges have risks, such as a lack of regulatory oversight and potential exposure to fraudulent activities.
Kucoin Mandatory KYC Infographic
Conclusion
In conclusion, KuCoin is a popular cryptocurrency exchange that offers various trading services, including spot trading, margin trading, and lending. KuCoin mandatory KYC checks are to comply with regulatory requirements. It is to prevent financial crimes for new users starting in July 2023.
Through these checks, KuCoin can verify the identity of its customers. Conversely, they protect their users' assets and prevent bad actors from engaging in unlawful activities. The new mandatory KYC process may seem like an invasion of privacy. But it is necessary to ensure the platform's and its users' security. The process involves providing personal information, uploading identification documents, and taking selfies.
Users who fail to complete the KYC process will have limited access to KuCoin's services. In contrast, those who complete it will have full access to delivered services by KuCoin.
FAQ
What is KYC, and why is it important?
Know Your Customer provides necessary information for exchanges to protect their users' funds from hackers and provide the information necessary for international banking systems, DOJs, and regulators.
Why is KuCoin introducing mandatory KYC checks?
However, KuCoin asked for KYC checks in 2018, but due to some criticism from regulators and due to security concerns will set new mandatory KYC checks after July 15, 2023 (UTC).
When will the mandatory KYC checks be introduced on KuCoin?
As mentioned, new KuCoin Mandatory KYC checks are effective July 15, 2023.
What information is required for KuCoin's KYC checks?
Selfies, videos including the face of the account owner without glasses or hats while holding identification documents, including Passports, Voter Identity cards, Driving licenses, Aadhaar Letters/cards, NREGA cards, PAN cards, etc.
Can I still use KuCoin if I do not complete the mandatory KYC checks?
No, new users must complete KYC checks to register, but existing users who opened their accounts before July 15, 2023, can still use some services without completing KYC, but they won't be able to deposit or withdraw funds.