In the ever-changing world where you can build an entire website with a few clicks, developing a product from scratch seems time-consuming. Hence, two popular strategies have gained prominence, white labels and private labels. Each approach plays a significant role in offering products and services to businesses, allowing companies to expand their offerings and address specific market demands. However, choosing between these two strategies needs a comprehensive analysis, and in this post, you will find out the differences and the features of each solution.
In this post on Finestel, we will explore the key characteristics and significance of both white-label and private-label solutions. We will provide insights to the businesses for choosing white label vs. private label. Additionally, we will highlight real-world examples of companies benefiting from white-label and private-label solutions, providing actionable insights for businesses seeking to enhance their product offerings and market presence. By the end of this article, readers will have a comprehensive understanding of these two labeling solutions, empowering them to make strategic choices that can impact their growth and success in the market.
What is a White Label?
A white label is a product that a company (manufacturer) creates and sells to other companies. So, why white-label, not black-label? Being white is because companies can fill the white space with their brand names. The white label was first used for physical products like cosmetics and pain relief medication; however, it is now popular in online products.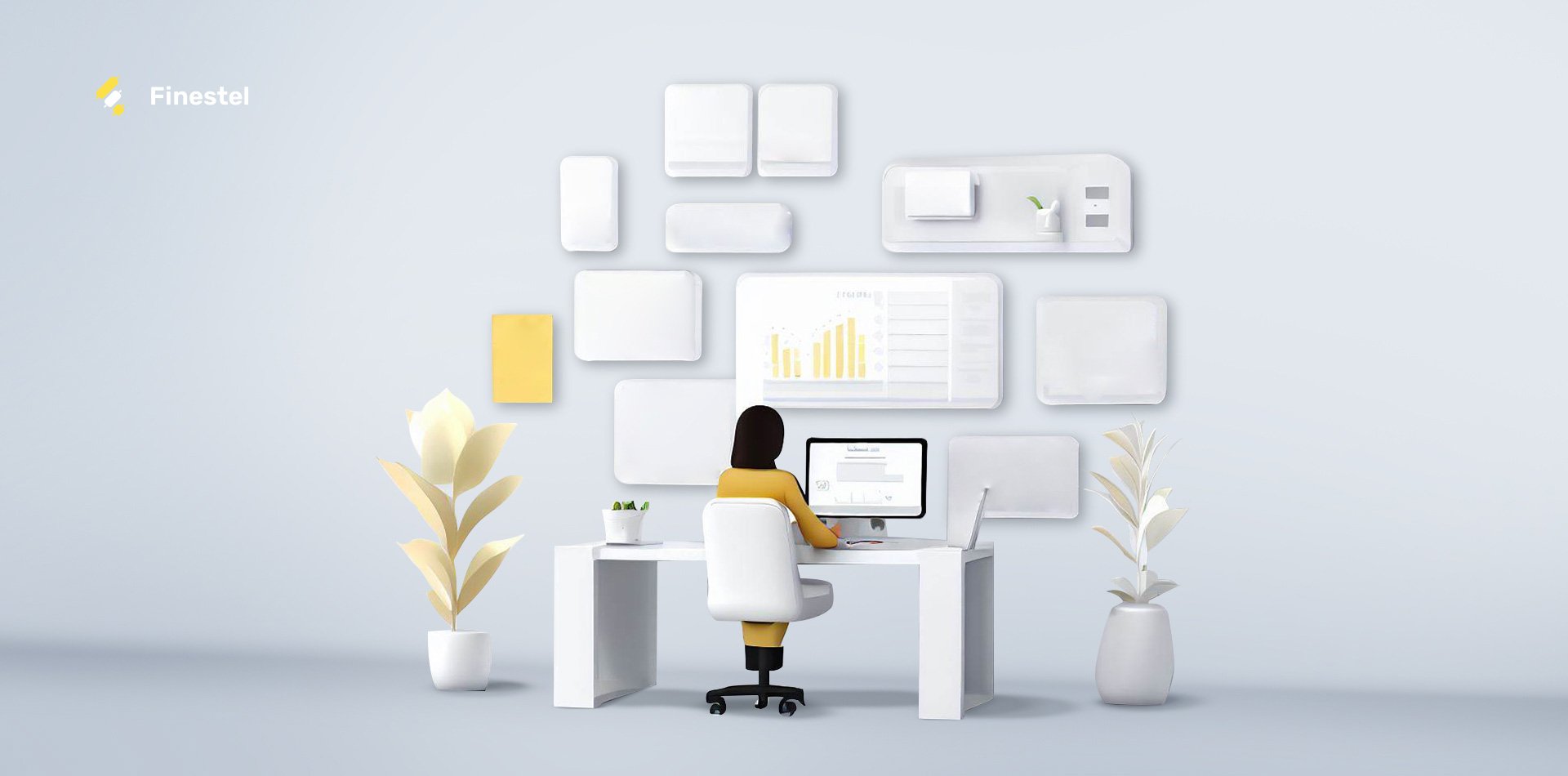 For example, technology-driven companies that do not want to develop a product from scratch will use a white-label plan. Also, a widely used use case white label in cryptocurrency is setting up a crypto exchange. It is easy to adjust customers' special needs, and companies can request these adjustments from their manufacturers for developments. In the fast-paced world of technology, many entrepreneurs prefer to use a white-label plan for cost-effectiveness, customization, and faster time-to-market.
The distinct advantage here lies in the reseller's ability to offer a product that adheres to their brand identity and positioning the market, without hefty investment in research, development, and maintenance. At the same time, the software manufacturer can leverage their technological know-how and investments, focusing on crafting superior solutions while worrying less about sales and marketing.
Key Characteristics of White Label Products
We mentioned that white labels are rebrands and repackage of products for sale. However, here are the key characteristics to learn more about white labels.
Products with the white label designation are produced by a single firm and sold to other companies in different brands.

The manufacturer controls product characteristics, components, and production details.

The manufacturer may sell the same inclusive product to other companies in their distinctive brands.

White label is the time, energy, and money saved for companies as well as their production and marketing costs.

The manufacturer does not have or retain any trademarks and their identities associated with the white-label products it sells to co.
White Label Examples
The white labels are mostly used in mass products like electronics, consumer products, and software packages such as asset management software or web applications. Here are the use cases of white labels. 
Electronics: PROMWAD is an industrial design and manufacturing company that offers hardware solutions. It selects a device appropriate to brands and uses it as a basis to create a new product.

Mass Products: TESCO PLC is a great example where they started to segment their customers and develop a brand for each segment.

SaaS Products: The products that are subclasses of SaaS are Social media management software, E-commerce platform, and CRM software. An excellent instance is Finestel's white-label service, where customers can integrate portfolio tracking, risk management tools, and many other services with their website.
Who Can Benefit the Most?
Using a white-label plan is a highly win-win situation where both manufacturers and companies benefit. There are several use cases in which users of a white-label solution can benefit from these services. For example, in a white-label marketing plan, a business uses another company's marketing services under its name. Going further, you can hire a leading white-label crypto exchange software company to build a crypto exchange. Also, white labelling can provide customers with the following benefits too. 
For those who seek brand recognition, white labelling increases brand awareness. 

White labelling allows users access to the expert work. 

Software and tools have undergone many refinements and developments, and the final product is refined.

What is a Private Label?
Private label software refers to software that is developed by one company and rebranded and resold by another company under its own name and brand. The private labeler can customize the software according to their specific needs and preferences, such as the features, design, and pricing. Private label software is often used by businesses that want to offer a unique product or service to their customers without investing in the development of new software from scratch.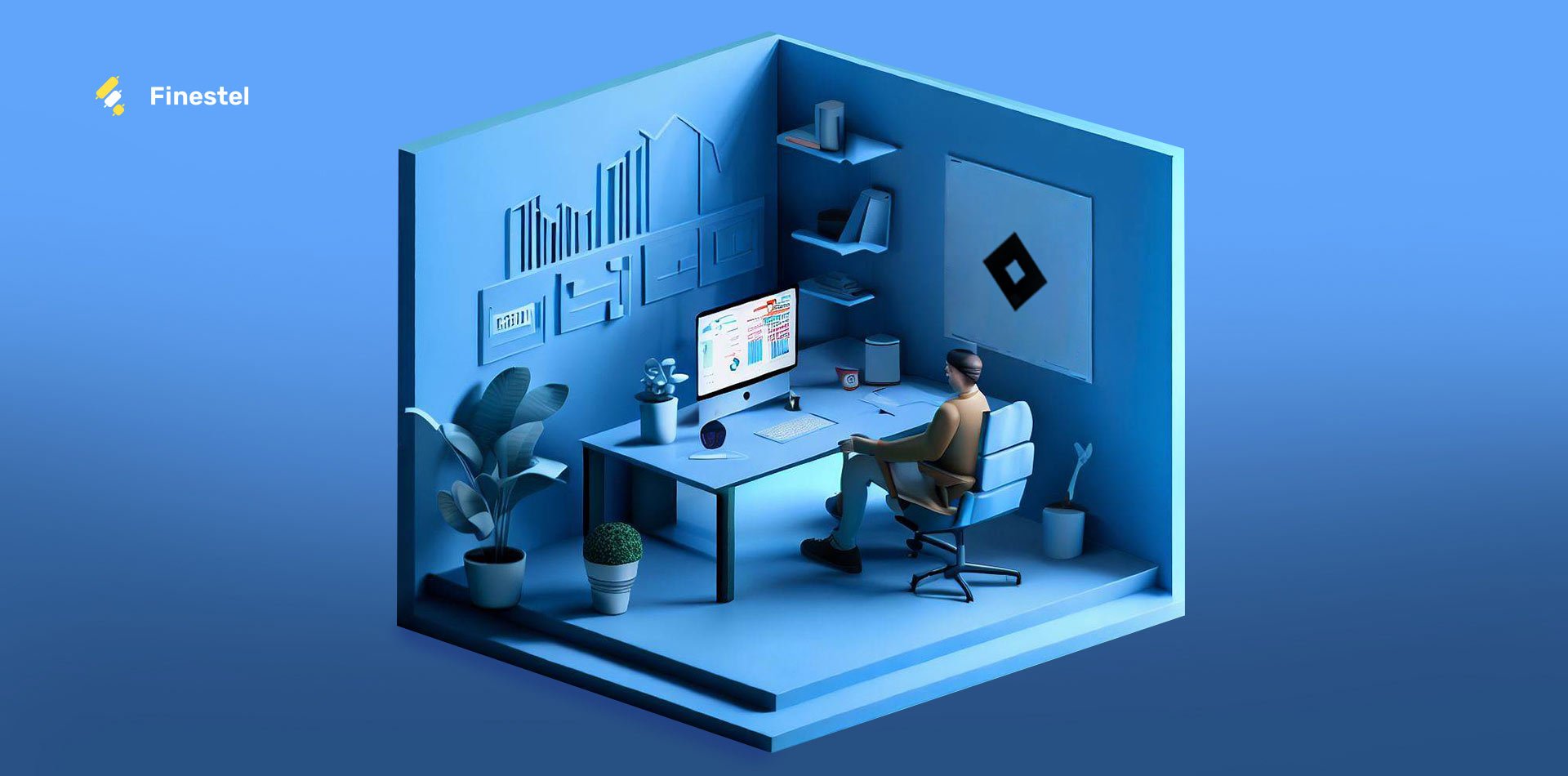 Private label products are created, managed, and sold under a specific company's brand and products are only sold to one unique reseller.
Advantages of Private Label
Generally, when we hear the word private, the first thing that comes to mind is VIP. A private plan is the same, offering unique features as follows. 
While a white-label plan is inclusive, a private label is more exclusive.

The company's product with a private label is unique, and they set more subjective prices and features. 

Business owners must not undergo a professional marketing campaign since a private label plan is unique and not sold to multiple companies.
Disadvantages of Private Label
We have discussed that the main advantages of a private label plan are the control and freedom of a product. However, the main disadvantages still stem from this sovereignty. 
The companies are the original manufacturers of a product; however, they are responsible for any defect in a product. 

If companies get resources from unknown and unethical providers, they will be held accountable for that, and this can damage businesses' credibility in any market. 

The customer base is prone to decrease due to poor marketing and tight competition. 

The predictability of products is a significant concern for companies; if they calculate the expectations wrong, they will have difficulty supplying the customer's demands.
Private Label Examples
As mentioned, private label products are manufactured by a third-party company (manufacturers) and rebranded by the sellers. Hence, we can see that private label is mostly a marketing strategy used in many categories like clothing, electronics, and SaaS.
As mentioned, private label products are manufactured by a third-party company (manufacturers) and rebranded by the sellers. Hence, we can see that private label is mostly a marketing strategy and is used in many categories like clothing, electronics, and cosmetics. However, our main focus is those technological products and, more specifically, financial services and trading solutions. 
Private Label Banking: It is a financial service offering institutions banking services and products like KYC, AML, and data privacy.
Insurance:

The insurance companies offer their products to other businesses. A widely used case is within banks and insurance companies where the banks diversify their offerings by using resources by insurance companies. 

Mutual Funds Portfolio:

In this use case the investment firms design and create a portfolio and sell it to banks or other financial institutions. For example, Fidelity Equity Income Fund is a mutual fund firm that is under the control of a third party called Wellington Management.

Payment Gateway: Businesses, especially those with larger customers like banks, license a technology-based payment gateway to develop a payment processing system.
Who Can Benefit the Most?
Private label products allow the private labeler to create a unique brand identity, differentiate from competitors, and control pricing and marketing strategies. Some examples of businesses that can benefit from private label products are retailers, food and beverage companies, beauty and personal care companies, software companies, and service providers.
Key Differences between White Label and Private Label
Now that you have read about the characteristics of a white label and a private label plan, you can guess that the key difference lies in the manufacturers offering.
White label products are sold by resellers or retailers with their branding, but produced by a third party company. Private label products are created, managed, and sold under a specific company's brand.
White label products are typically generic and sold to multiple resellers who then brand the products as their own. Private label products are only sold to one unique reseller, allowing for more control and customization.
White labeling your products is often less expensive than choosing the private label route. Private labeling allows you to develop and build your brand while white labeling saves time on product development.
Why Do Businesses Prefer White Label Solutions?
One of the most important reasons companies choose white-label solutions is the freedom and flexibility of products. Suppose you have a crypto exchange, and the customers need a portfolio management system. Hence, instead of developing a new portfolio management system, you can ask the white-label solution providers for sale and rebrand it for customers' use. The other benefits that convince businesses to use a white label are as follows.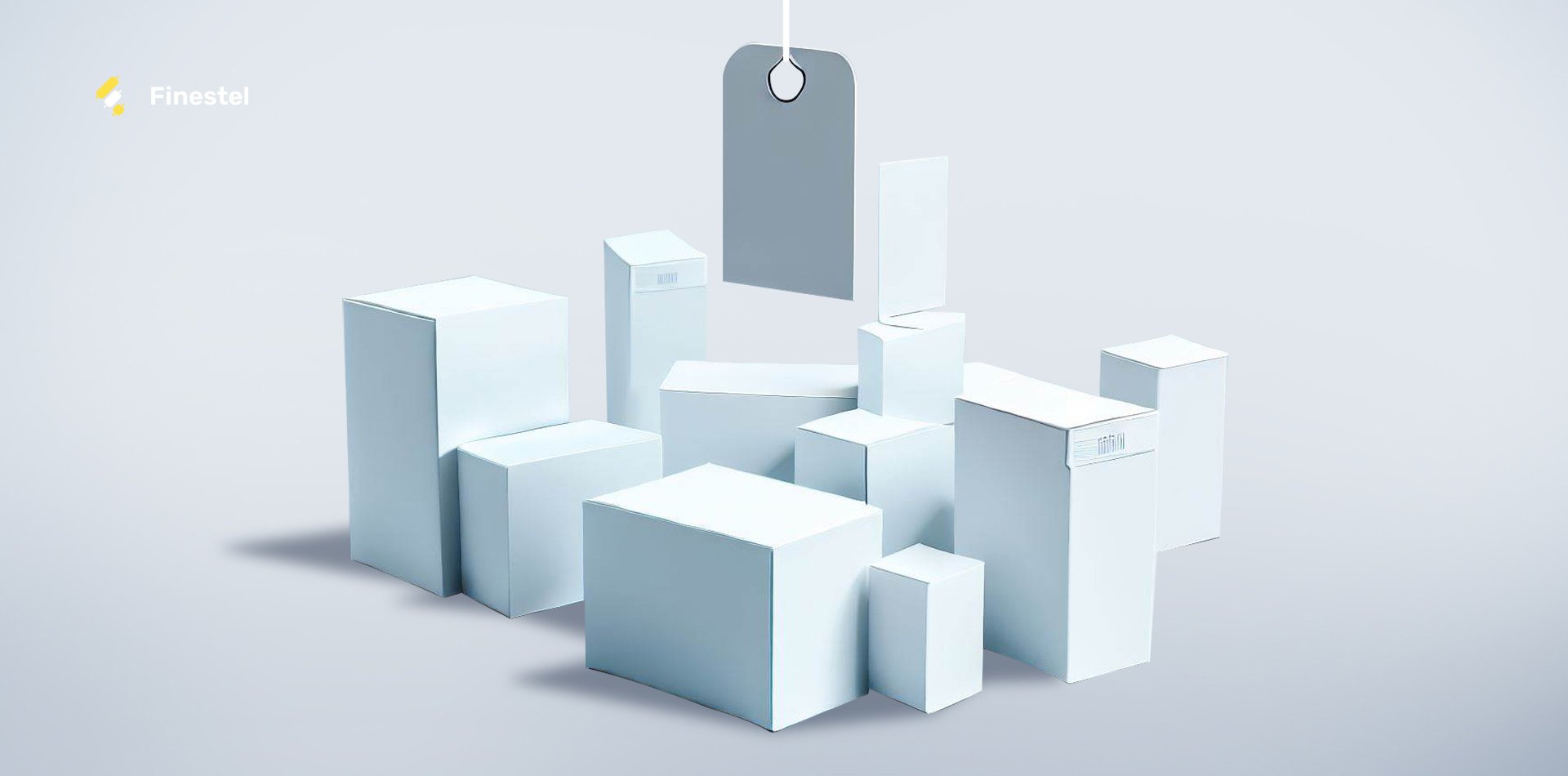 Using a white-label solution, businesses eliminate research and development production costs.

Businesses' final product is refined and tested; hence, it also reduces the risks. 

Operability is also more straightforward in white-label solutions, where the products are user-friendly and integrated into existing services. 

White-label solutions are already launched, so the deployment is prompt.
Choosing the Right Strategy for Your Business
If you want to launch a business or modify the existing business choosing between a private-label solution and a white-label solution is critical. The reason is that you must inspect which solution suits your business needs and how they affect your future success and growth.
As a business owner, you should consider several factors, such as costs, time, and modification, before selecting a strategy. For instance, in a white-label solution, you may enter a market promptly with low costs; however, the marketing and modifications are unlikely. On the other hand, if you have more budget, you can create a unique product with more flexibility for modifications. Therefore, we have outlined the considerations you need for choosing each solution.
When to Choose Private Label
A private-label solution strategy involves creating a product with your name and brand uniquely developed for your business. Here we have provided the factors you need to consider when choosing a private-label solution as a business owner. 
Development costs are more for research, development, and production since the manufacturers create the products. 

As a result of this creation, it takes longer for businesses to launch their products.

The manufacturing process requires more resources and expertise.

The companies and customers using manufactured products have more control over their products. 

The customer's specific requirements are met with a private-label solution. 

It can reduce marketing costs with an exclusive product.  
Entrepreneurs and businesses should assess their current situation. Afterward, they are required to see if they need a product quickly, how much their budget is, and if the product needs constant development.
When to Choose White Label
A white-label plan resembles more a partnership than a sovereign product with exclusive features. Businesses can use a white-label strategy if they do not seek an exclusive product. Hence, they should maintain what the needs are and take a closer look at the following considerations. 
The first thing to consider is whether your business requires constant development. 

If you are in a hurry and have no time for development, you may use a white-label solution. 

Since a white-label product is already built, it requires no further developments, and business costs are lower. 

If you already have a product and the customers need a complementary feature, you can promptly request a solution provider to build that product for your business.
A white-label solution is a partnership strategy that may suit many businesses. The reason for serving a wider range of customers and companies is that the developers know market challenges in all distinctive fields. Hence, they have already worked on the challenges and developed a solution.
Best Practices for Implementing White Label
Now that you have read and considered that a white-label solution better serves your customers, it is highly recommended to consider best practices for the implementation process. 
Please clarify your business requirements and outline the steps you intend to take in achieving them.

After specifying your needs, it is time to research again and find the best white-label solution providers that better serve your needs. 

Inspect whether your selected provider offers customization and matches your brand identity and user preferences.

Analyze whether the licenses you acquire meet the white-label solution you buy. 

It's a great opportunity to have access to providers who can offer ongoing support to assist your team.
Example 
Finestels white-label trading solution is a great example covering all practices mentioned above. Finestel offers a fully customizable front office where asset managers, traders, and investors can enjoy various solutions. Finestel's white label is 

fully modifiable,

 and all its tools and services are 

customizable

 to the owners' preferences.
Create a White-Label Solution with Finestel
Finestel trading technology solutions provider offers impressive white-label solutions for a wide variety of your trading needs. At Finestel, we are committed to three core values we deliver, easy onboarding, trust, and asset safety. First, we should mention that we have predicted what businesses may require in crypto asset management software. They can easily create their brand-new platform by following a few steps.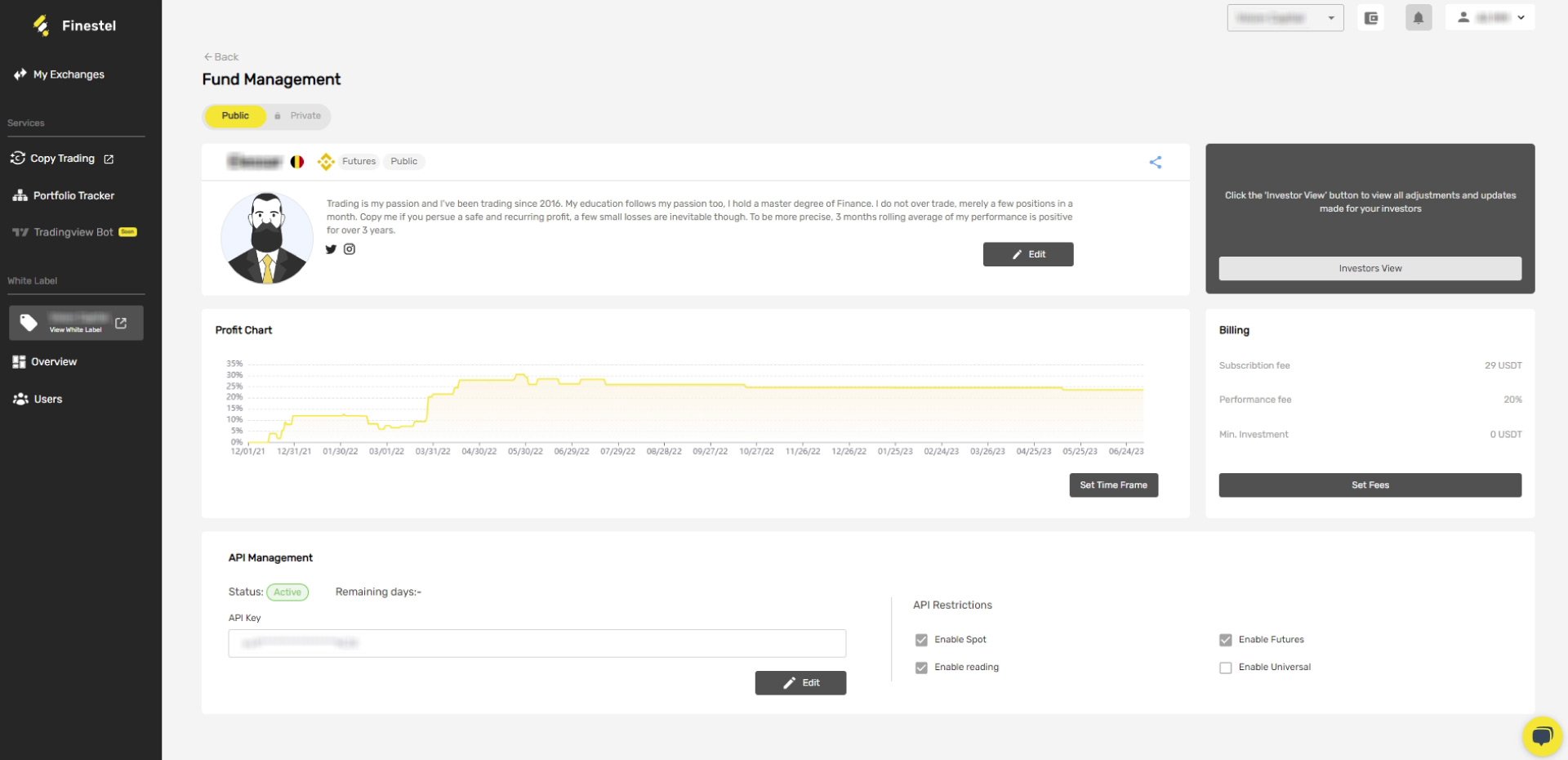 Go to your dashboard and choose the white label Icon. 

Answer four general questions that better introduce you to us (we need to know whether you are a trading team, crypto community manager, investment institution, etc.) 

Then, you will be asked to enter your white label and brand name to create your brand subdomain. 

Now you have a subdomain account with a wide variety of options for free. 

You can use your white-label solution on Finestel for portfolio tracking, billing, a Telegram notification bot, risk management tools, and many other features. 

The "Overview" menu furnishes a comprehensive report of your platform's general performance, while the "Users" menu showcases your platform's subscriber count, AUM, and account performance.
The information provided earlier was a brief summary of the technical support and features offered by Finestel. Along with this, the white label package includes extra services like the Finestel CRM, which is a fully customizable automated client management system, customizable marketing tools such as email, Telegram, and Discord, and consultations with the Finestel marketing team. You'll also have access to Finestel's technical support team via a private Telegram group that is available around the clock.
White Label Vs. Private Label Infographic
Conclusion
This post examined the main differences, benefits, and disadvantages between white label vs private label solutions. White-label solutions allow businesses to rebrand and sell products, reducing production costs and time-to-market. On the other hand, private label solutions offer various options for exclusivity and customization that allow businesses more control over their products. When choosing between the two strategies, companies should consider factors such as development costs, time-to-market, and the need for constant modifications.
Businesses must specify their needs clearly, and research and select trusted providers to ensure that white-label solutions are compatible with brand identity and user preference to introduce a white-label solution successfully. One of the key examples is Finestel's white-label trading solution, offering an entirely configurable front office with a wide range of features and support to asset managers, traders, or investors.
FAQ
What is white label?
A white label is a product the manufacturer produces and sells to multiple companies. The term "white label" comes from the idea that the manufacturer leaves the product's label blank, resembling a white surface, allowing the reselling company to fill in the brand name and other details.
What is private label?
A private label is a product built by the manufacturer and sold to one company, not multiple companies. Creating a separate brand identity, offering customers exclusive products, and maintaining greater control of product development.
What are the key differences between white label and private label?
The key difference between white label and private plan is that the product is sold to one company on a private label. On the other hand, in a white-label solution, the product is sold to multiple companies. Other differences lie in manufacturing, ownership, customization, branding, and marketing.
Which strategy is more cost-effective: white label or private label?
To answer this question is relative and depends on the product itself. Generally speaking, a white-label solution is more cost-effective in terms of production and time. However, a private label is more cost-effective for marketing and customization.
What are the advantages of white label products?
White-label products offer numerous advantages to businesses, including low production costs, easy implementation process, and faster Time-to-Market. The businesses can spend time on marketing and branding and leave the technical developments to the manufacturers.
What are some successful case studies of businesses implementing white label?
Several successful case studies of companies implementing white-label solutions in various sectors are available. These case studies are varied, like e-commerce (Shopify), Website building (Wix), and crypto asset management solution provider (Finestel).