Crypto Asset Management is a tough and stressful job; we fully appreciate that. In this paper, We explain how Finestel's social trading platform will take digital asset management as a rapidly growing industry to the next level. 

We have tried our best to tell everything as briefly & efficiently as possible. So please stick to the end of the article, ask your questions from a live support agent using the chat icon on Finestel.com.
Important Update: In this article, we've discussed how you can manage crypto assets with Finestel's social trading platform. But I should let you know that we've recently launched Finestel Pro, a white label crypto asset management software dedicatedly designed for expert crypto traders and asset managers who take asset management seriously as their main business. You may wanna take a look at it if you want to build your own branded copy trading platform with your name & logo on it instead of Finestel's.
What is Finestel? A Crypto Asset Management Platform | From Small to Enterprise
Apart from AML, CFT, tax reporting, and regulations (whether the legislations or gray areas) adding complications to the industry, crypto asset management accounting alone and regardless of the scales could be a potential nightmare. Finestel can help you manage multiple client accounts on one dashboard.

Finestel has two general sides, Investors vs. Traders (or asset managers). About the investor side, we've talked a lot already on our blog, now we're talking to crypto asset managers and traders:
Use Finestel to Manage Multiple Exchange Accounts, Either for Your Friends & Family or Your Clients
The investor side of Finestel is where your clients or investors hire your crypto portfolio management or futures trading skills via a simple copy button. Make them a profit, and they will pay you with the performance fee you set on your Finestel profile.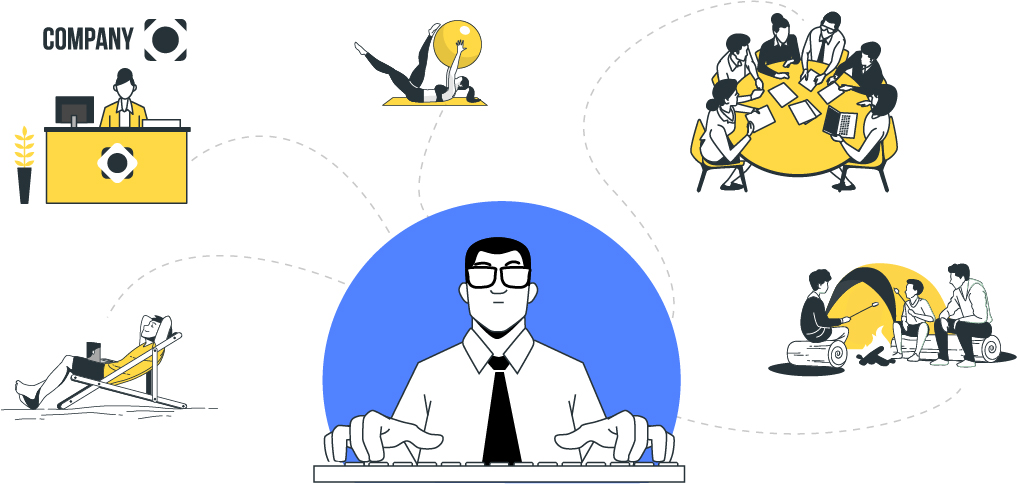 The crypto asset management or the trader side of Finestel is your HEADQUARTER. Give your Finestel account read-only API access to your Binance or KuCoin account (and soon more exchanges), and you're ready to get copied (more on that further below).

The investor (who copies your trader account) could be from your private community or fund, a Finestel visitor (for public trader accounts), or even yourself; you need to connect another Binance or KuCoin account as an investor to copy yourself, though. 

For clarification, words such as crypto asset management, crypto portfolio management, crypto fund management, and alike carry very close definitions. More importantly, the meanings differ significantly without using the word crypto. In the investment management services industry, asset, portfolio, and fund management are not interchangeably used, and each represents a different occupation. 
An Accounting System for Crypto Asset Managers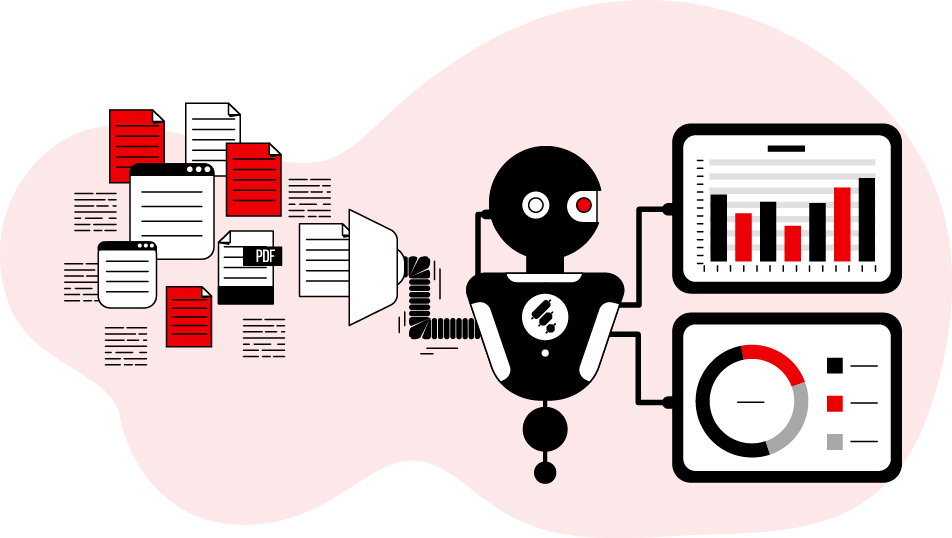 Finestel is far more than just a crypto asset management platform or a crypto portfolio tracker. It's a combination of products and innovative solutions that not only eases off some of the hurdles in the industry but also makes risk management in crypto available for everyone efficiently. Let's see what Finestel brings to the table.
Liquidity Providing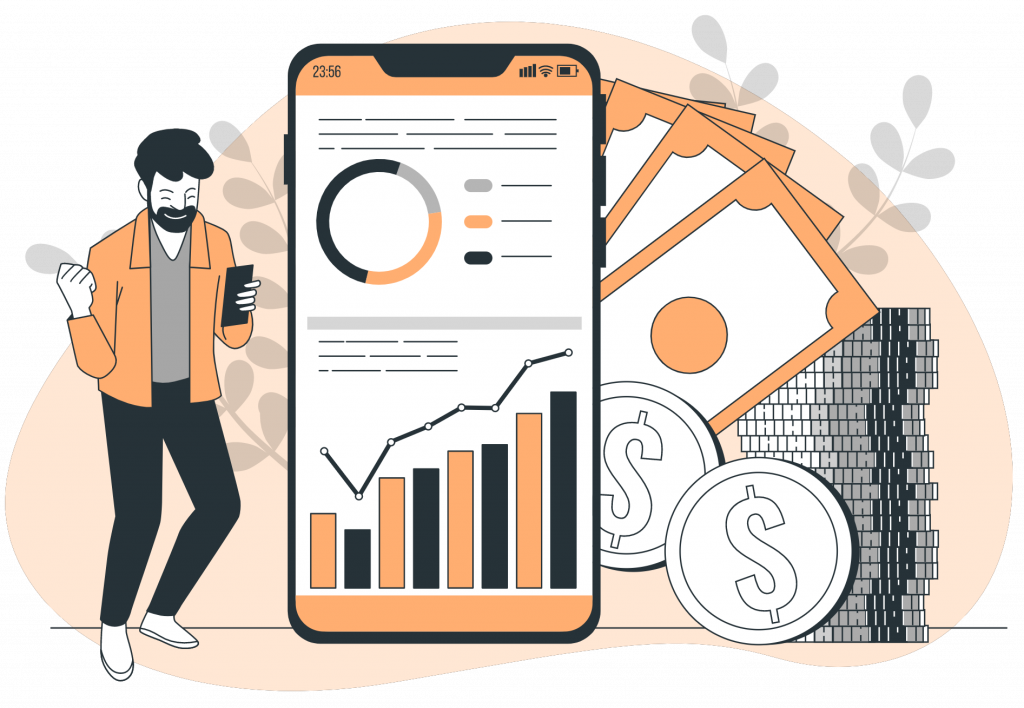 One of the hurdles is the price slippage. Copy trading can bring massive market orders to cryptocurrency exchanges. Once the trader places a market order, the copy trading engine will replicate the same order for their copiers, causing a snowball effect and drastically moving the price ending up in an order priority effect. The result is that the investors' orders execute at a different price (higher or lower) than the copied trader's order.

This usually happens when the exchange account the trader and their investors use lacks enough liquidity to fill the orders.
Free-Riding
Another issue preventing some traders from using copy trading services is the free-riding of their trading strategy. Most conventional copy trading systems make it possible for investors to copy a trader without paying them proportionate to the profit the trader brings to the investor's account. How? By using a third copy trading service. The good news is that Finestel has designed a solution to that problem, so no one can get a free ride.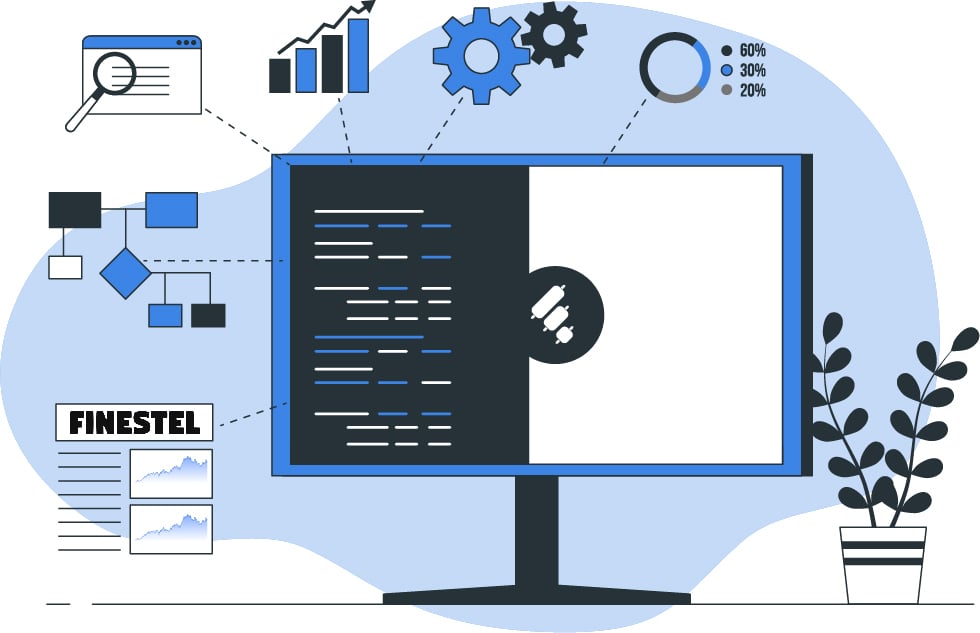 What Else Does Finestel Provide?
Finestel has a flexible billing system, provides a sophisticated portfolio tracking and reporting system (for free), and has launched a customizable & branded portfolio management system (PMS) on Finestel Pro, and will soon add investors' risk profile determination. We'll discuss other abilities that in future articles. For now, let's see how our copy trading engine helps you with crypto asset management.
Finestel's Copy Trading Engine
Finestel can replicate every action the trader makes in almost real-time. It can copy and replicate around 10000 orders in less than 0.01 seconds or a million order replications in less than one second, proportionally, and from one trader exchange account to multiple other investor exchange accounts.

The short video below will show you Finestel's magical order replication:
Finestel's copy trading engine provides efficient portfolio management services for crypto investors and AUM for crypto asset managers via API connections. So, your clients and investors will enjoy your crypto investment management services or trading skills while their assets are in their exchange accounts. Moreover, if you're using trade bots (ATS) you could connect the exchange account they run on to Finestel as well.

Another great feature Finestel arms crypto asset managers and traders with is the multiple exchange account connection. Finestel users are able to connect up to 10 Binance, and KuCoin accounts initially. However, if you have more than 10 exchange accounts to manage, just contact support, and after reviewing your request, we can give you access to connect more.
How Does Finestel Work?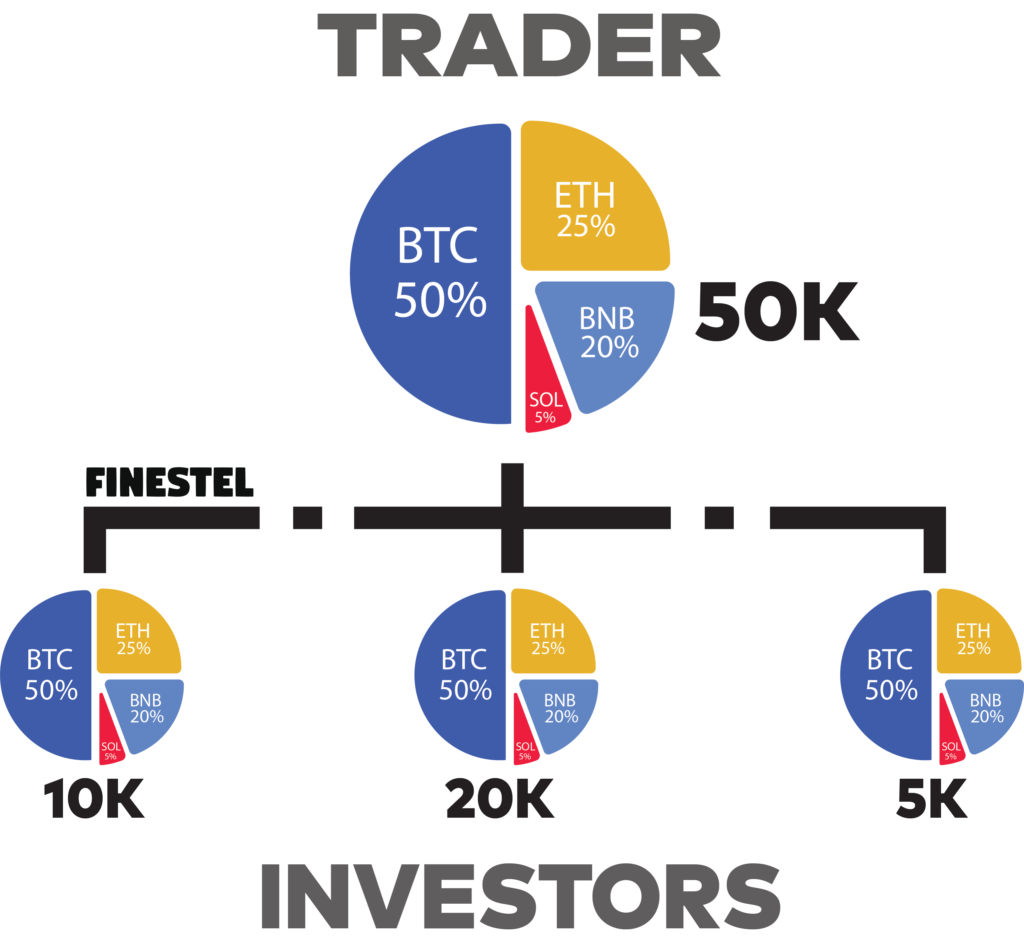 First up, what is an API? An Application Programming Interface is what 2 or more pieces of software or computers talk to each other through. When you tap on the Instagram icon on your cell phone, it connects to an Instagram server using an API connection.

Finestel uses API connections to your Binance or KuCoin, whether to read and copy trades or replicate what it's copied from a trader account. By the way, Finestel currently supports copy trading for Binance spot & futures markets and KuCoin spot market only. Stay tuned, as we'll add other popular crypto exchanges (FTX, Kraken, OKEX, ByBit, etc.) soon.
How Crypto Asset Managers Can Use Finestel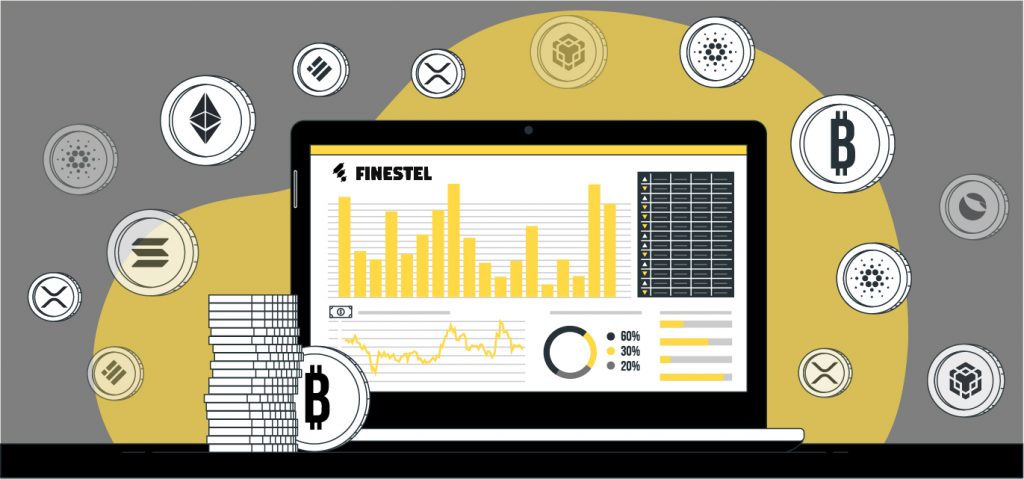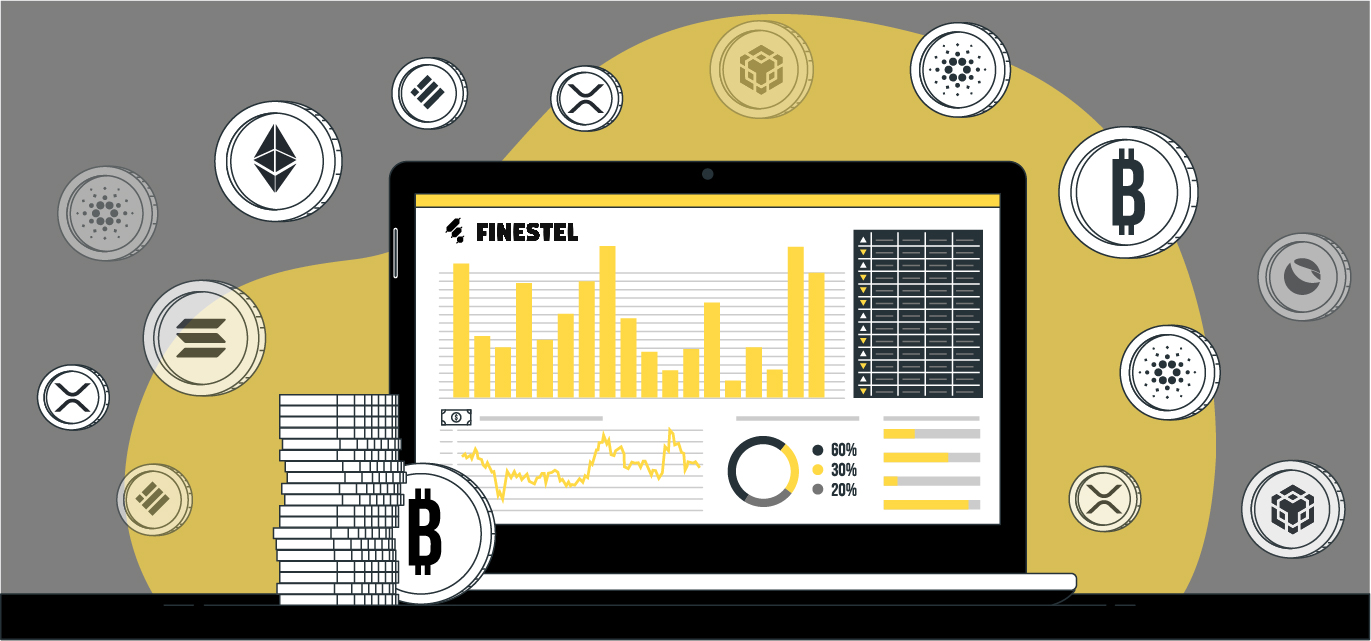 Crypto asset managers (trader accounts) must connect their exchange accounts via read-only API access, allowing Finestel to read and copy your trades. The read-only API access is the "Enable Reading" option on Binance and the "General" on KuCoin. And on both exchanges, it's the default API configuration.

On the other hand, investors must grant trade-only API access to Finestel to connect their exchange accounts and copy a trader. Trade-only API access is the "Enable Spot & Margin Trading" option on Binance and "Trade" on KuCoin, allowing Finestel to replicate copied trades into their exchange accounts.

At the end of this article, we will in detail explain how to connect your exchange account to your Finestel account.
Use Finestel Custody (AKA PAMM: Percentage Allocated Money Management) Instead

of Connecting Your Exchange Account

Well, so far, we explained that one could provide or receive crypto asset management services by respectively connecting trader or investor exchange accounts to their Finestel account. There's also another handy option for investors who either cannot or don't have an exchange account to connect to Finestel and copy a trader with, called PAMM.

Finestel PAMM accounts are the fastest possible way for your investors to enjoy your crypto asset management services with ease and simplicity. 

If you have investors in your private community who don't have an exchange account or the API configuration is too complicated for them, the PAMM account would be the go-to option for them.

Instead of connecting a Binance or KuCoin account, your investors could select Finestel as their custody, by depositing their copy-trading dedicated funds into it, and then copying you or any other Finestel trader account with only one click.
Connect Multiple Exchange Accounts & Copy Yourself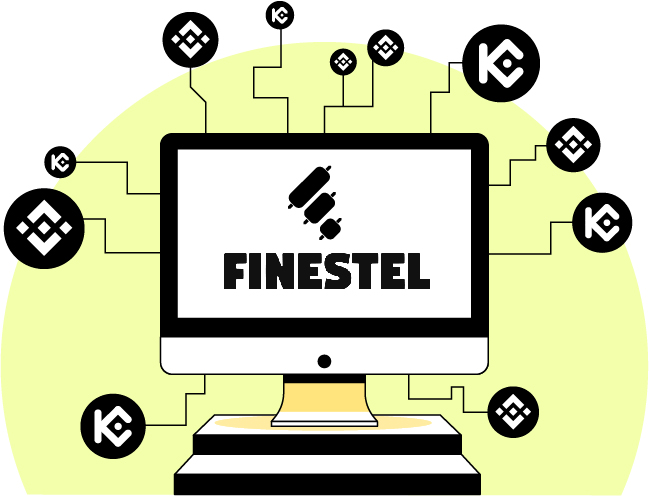 Managing multiple crypto portfolios for yourself or your clients could be severe pain. Just imagine the efforts needed to place orders into numerous exchange accounts. Only logging in & out into and from various accounts will cause security and financial/trading risks and issues. 

When you connect a trader exchange account to Finestel, investor exchange accounts that copy you will receive the exact trades you make on your account, in their accounts, proportionally. 
Copy Yourself!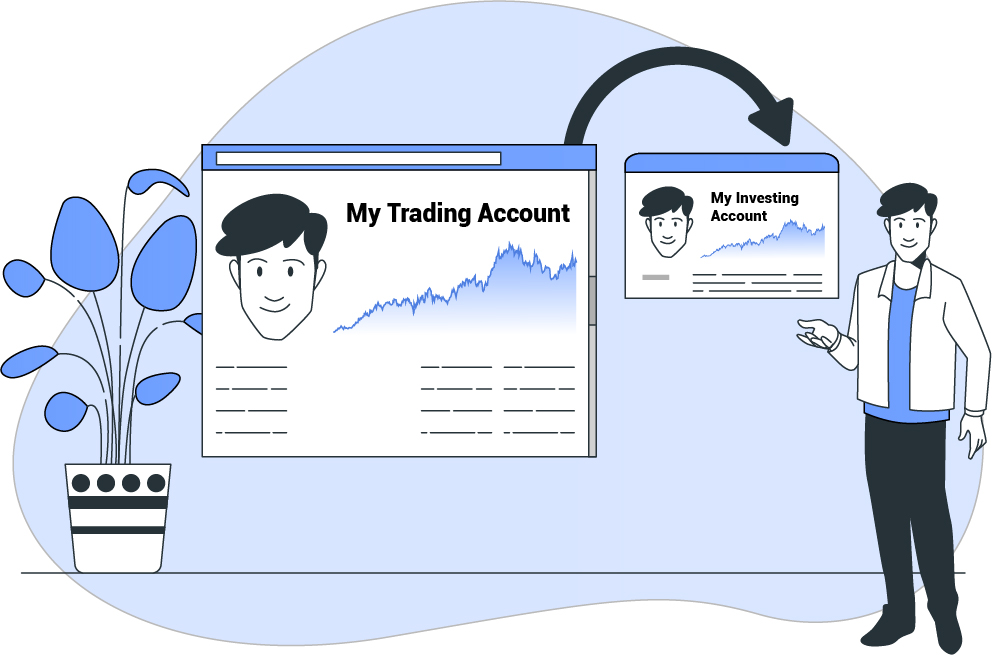 Now, what if you could trade on one Binance or KuCoin terminal and have those trades seamlessly deployed on multiple Binance or KuCoin accounts proportional to their account balances? 

So by connecting one trader exchange account and multiple other investor exchange accounts, you will be able to manage several accounts and portfolios using only one exchange account, just by copying yourself.

Using this feature, you'll be able to connect Binance or KuCoin accounts or sub-accounts on behalf of the investors from your private community who either don't know the how-to or are not willing to go through the copy trading process on their own.
A Few Tips to Increase Your AUM and Trading Profits Without Paying Anything
Finestel trader accounts could be public or private. Connected trader accounts are private by default which means they will not list on the "Explore Traders" menu. On the other hand, public trader exchange accounts are listed on the Explore Traders menu and discoverable by Finestel investors.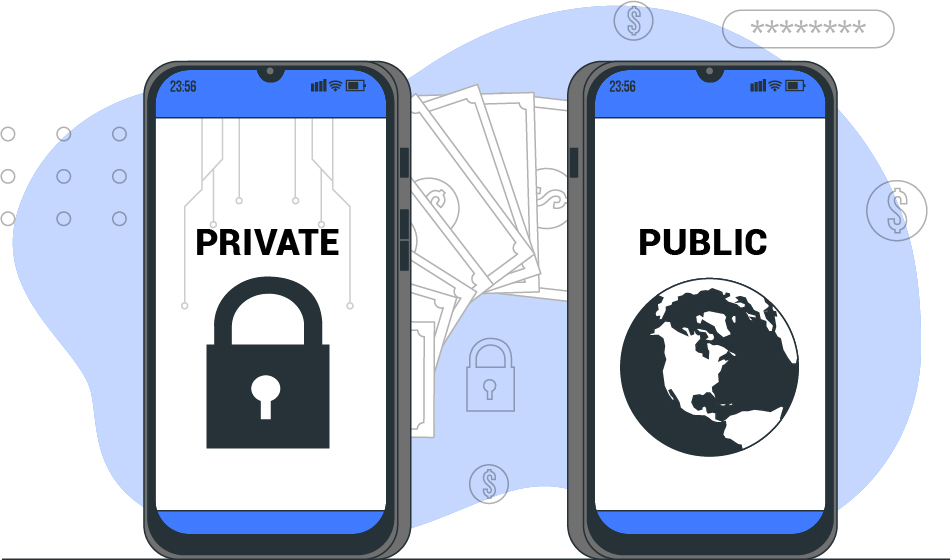 Upgrading your connected trader exchange account to "Public" is easy and free. You just need to head over to the "Accounts & Stats" menu of your Finestel dashboard, find the button that reads "Go Public," and hit it. A small window will pop up showing your Finestel profile link with a copy button in front of it. We'll tell you about the link and what you can do with it in a minute.
There is also another lucrative way to earn AUM and scale your profits. By trying to introduce your Finestel profile and mentioning your profile link to others, in your online (like your social media accounts) or offline communities. Asset managers had found this method a very useful one.
You Can Also Earn Free Promotions
So easy as that, your trader exchange account is now public and will be listed on the "Explore Traders" menu. Now Finestel investors can find and copy you.

Besides being discoverable by Finestel investors, we introduce our top-performing public trader accounts on our social media accounts and/or via international communities through promotional posts.

Public trader accounts have a higher chance of gaining fresh new investors and AUM. However, you might like to provide your crypto asset management services to your private community only, which is 100% fine. Still, you're able to expand your private community of investors with your Finestel profile link. By the way, you can get this link using the little share icon near your Finestel profile picture.
How to Connect a KuCoin Account as a Trader to Finestel
Read-only API configuration for connecting trader accounts (crypto asset managers) is super easy, and traders almost don't need to do anything. By the way, we have tutorial videos for connecting Binance and KuCoin to your Finestel account:
How to Connect a Binance Trader Account
For connecting a Binance trader account, log in to your account and select the API Management option from your Binance profile icon dropdown menu. Binance will ask you to verify your credentials before sending you to the API configuration page, so verify them, and then pick a name for your API and create it. This is also the guide to connecting your Binance:
On the next page, you'll see the API configurations with the API restriction on top and the IP restriction below it. 
The API Restrictions
The first string is the API key, and the second is the API secret key. Please note that it's essential to be cautious with your API credentials, as whoever has them has access to their functions.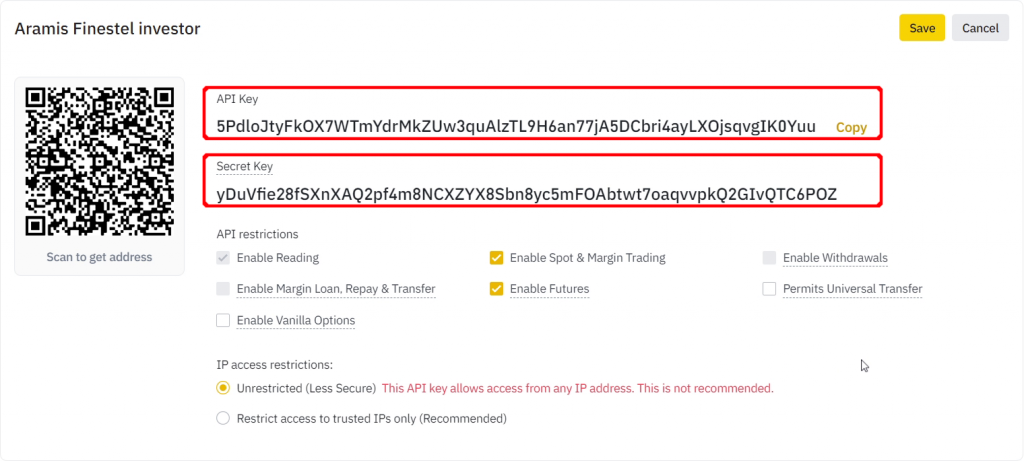 Below the keys are the configurations. The default is "Enable Reading" (read-only API access), which allows Finestel to only read & copy from the connected exchange account. Traders don't need to change anything in this section.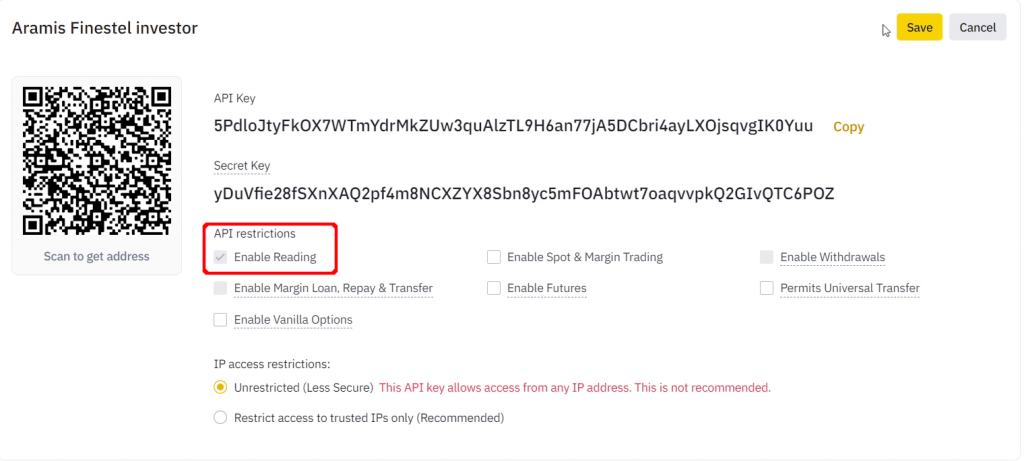 The IP Restrictions
On the lower section is the IP restriction, which both trader and investor exchange accounts must set as "Unrestricted." IP addresses may change quite frequently, and if you set your IP configuration as "Restricted," your Finestel account will lose connection to your Binance account.
Note: We may change IP restrictions settings soon; when we do, you'll get informed in the connecting procedure on Finestel.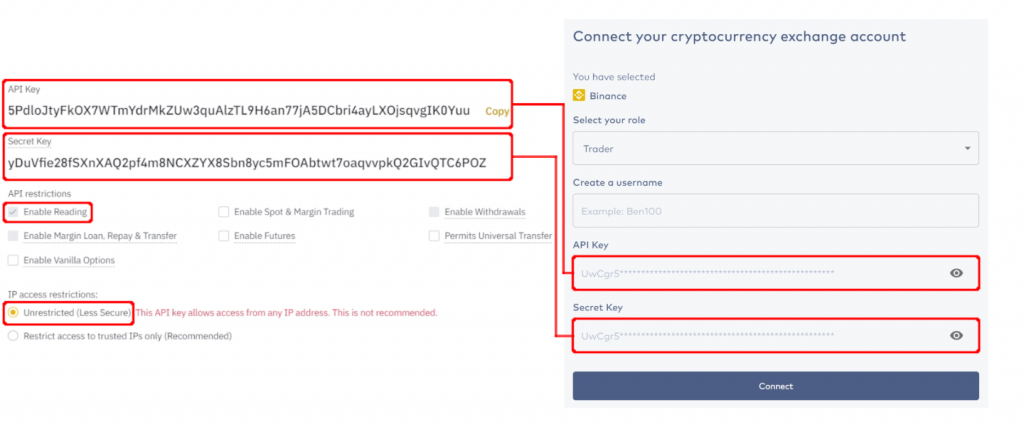 Once you're done with the configuration, just copy & paste the API key and the secret key into their fields, hit the connect button, and Finestel will connect to your Binance account within 60 seconds. As you read about, your trader account is private by default, and if you want your trader account to get listed on the Explore Traders page and be discoverable by Finestel investors, just go to the Accounts & Stats menu and upgrade your account to Public.
How to Connect a KuCoin Trader Account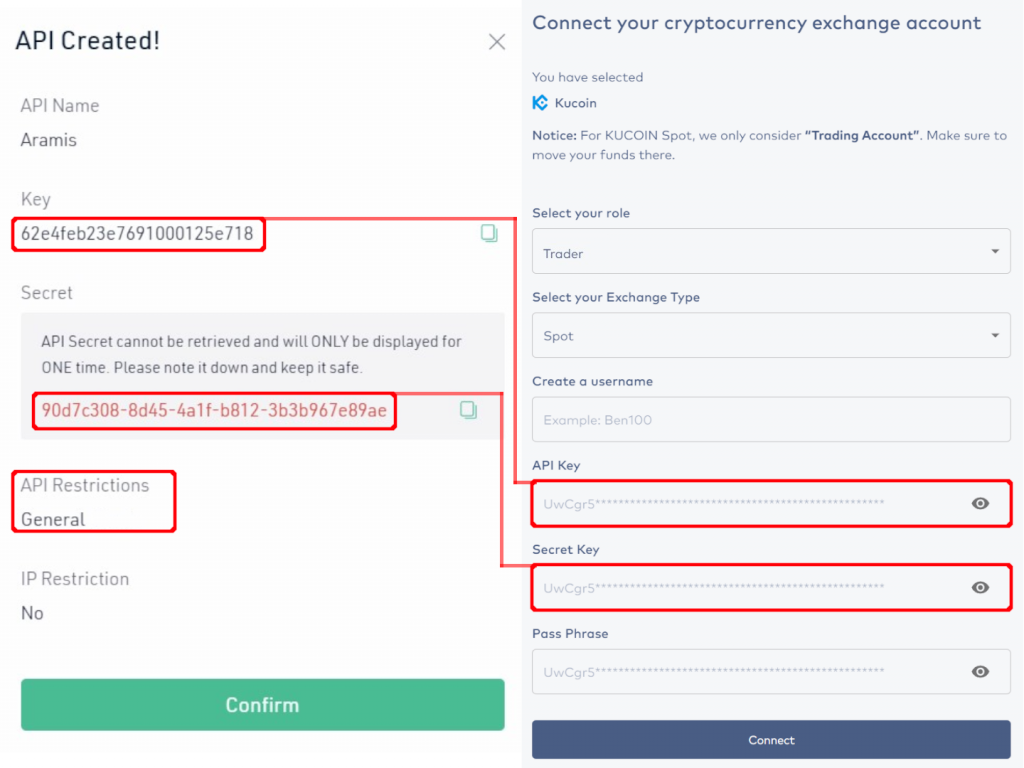 Connecting a KuCoin trader account is almost exactly the same as the Binance process but with different literature and one extra step. So, just like Binance, go to your KuCoin account's API Management section, verify your credentials, and the API configurations will pop up.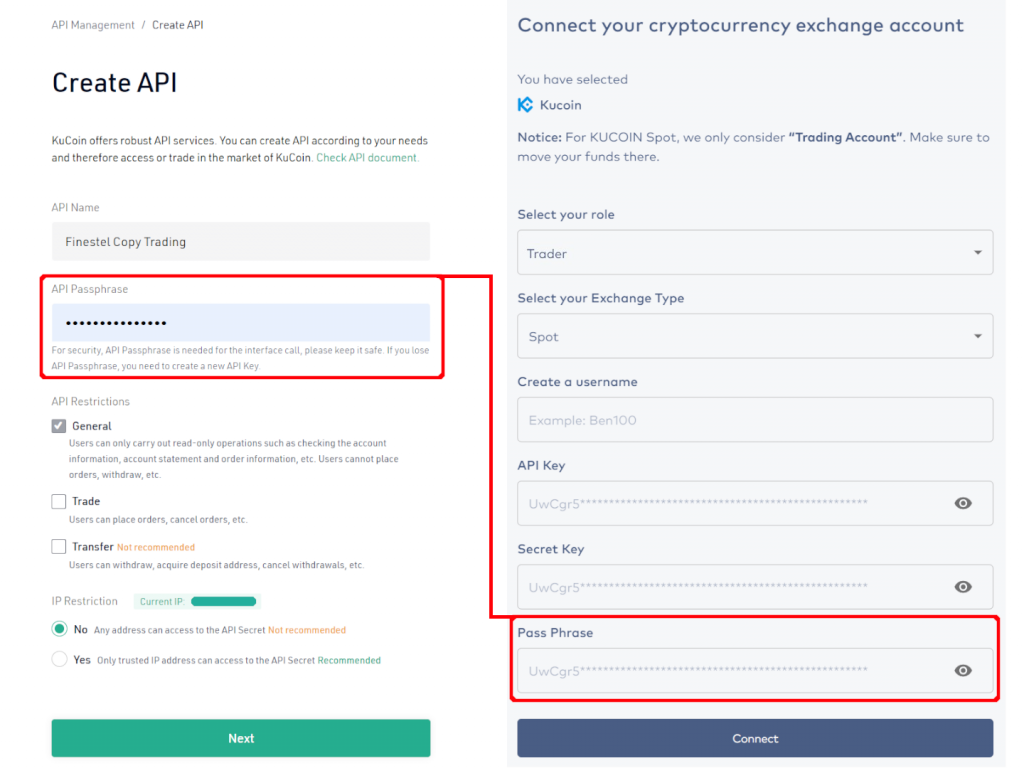 Here's the main difference between Binance & KuCoin, you must define a "Passphrase" for your KuCoin API, and the passphrase differs from your API secret key. Actually, KuCoin will not show you the API secret until the configuration is complete and you hit the "Next" button. So, head to the IP restriction section and select "No," which is the same as Binance's "Unrestricted" IP setup.

After hitting the "Next" button, KuCoin will pop up your API details, containing your API key and its secret. Copy & paste your API credentials into their fields alongside your API passphrase. Once you hit the "Connect" button, Finestel will connect to your KuCoin account within 60 seconds.
Cautions
Before moving on to the investors' API guide, let's highlight two important things.

First, both Binance and KuCoin will show your API secret key only once and when you finish the API configuration alone. If you miss or lose your API secret, you must delete the API and create a new one to get the secret key. The same process applies to the KuCoin API passphrase.

Second, avoid the "Withdrawal" API access, which is the "Transfer" access on the KuCoin API configuration section. Whoever has withdrawal API access to your exchange account potentially has your funds.
Connecting Binance or KuCoin as Investor to Finestel
To receive your crypto asset management services, your clients must connect an investor exchange account with trade-only API access to their Finestel account and copy you.

Configuring trade-only API access on Binance or KuCoin is almost the same as read-only, except you need to checkmark one or two options.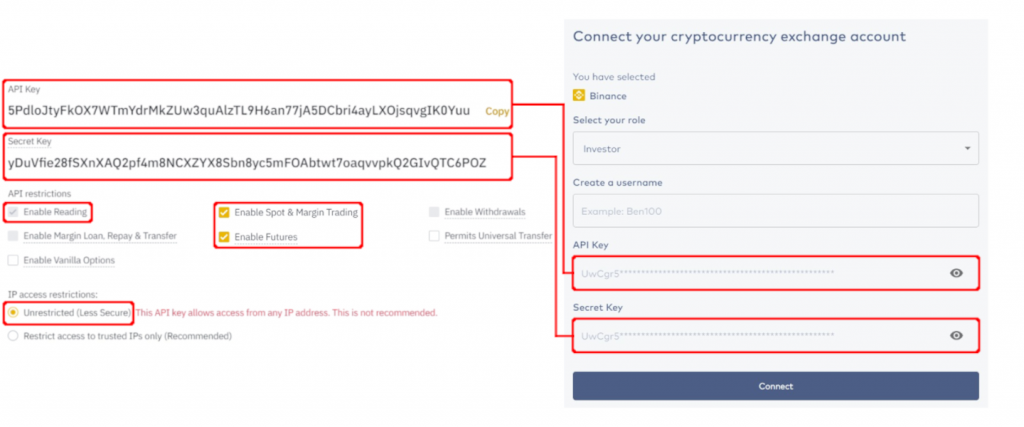 To configure your Binance trade-only API, browse the API Management section just like we explained above. Instead of leaving everything to default, you must checkmark "Enable Spot & Margin Trading" for copying Binance spot and "Enable Futures" for copying futures traders.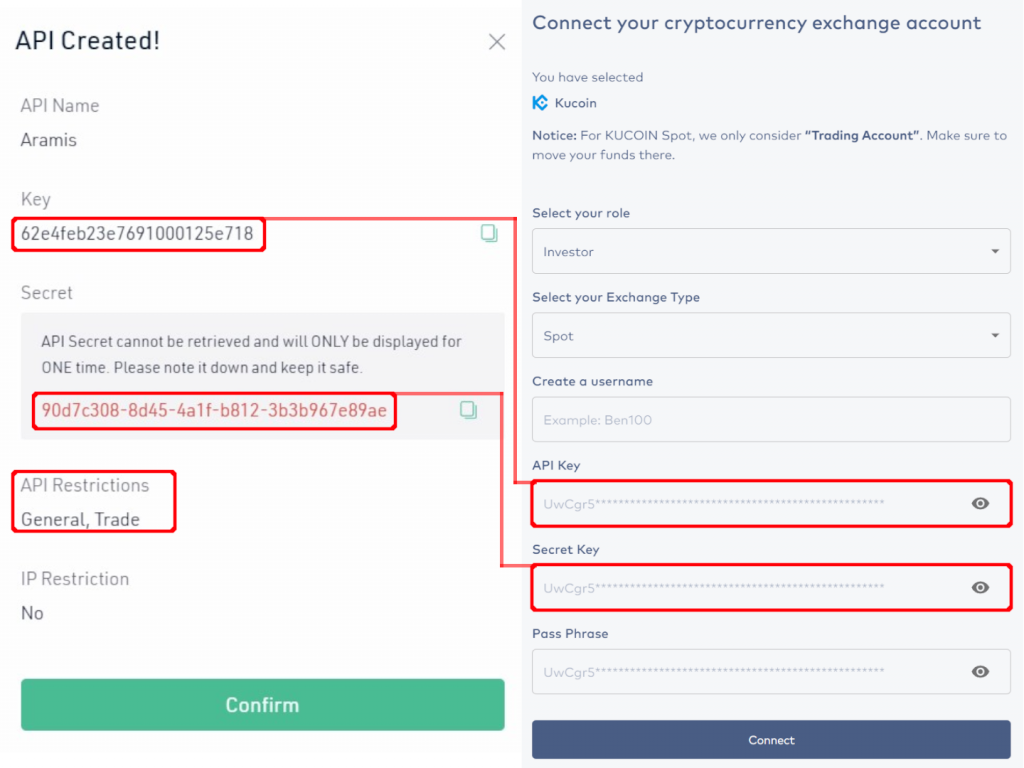 Before cracking open KuCoin, we must mention that Finestel currently supports KuCoin spot copy trading only. So, the only access you need to activate on the KuCoin API Management section is the "Trade" access, which is the trade-only API access for copying KuCoin spot traders.
Finestel Founders Love to Talk to You in Person on an Online Meeting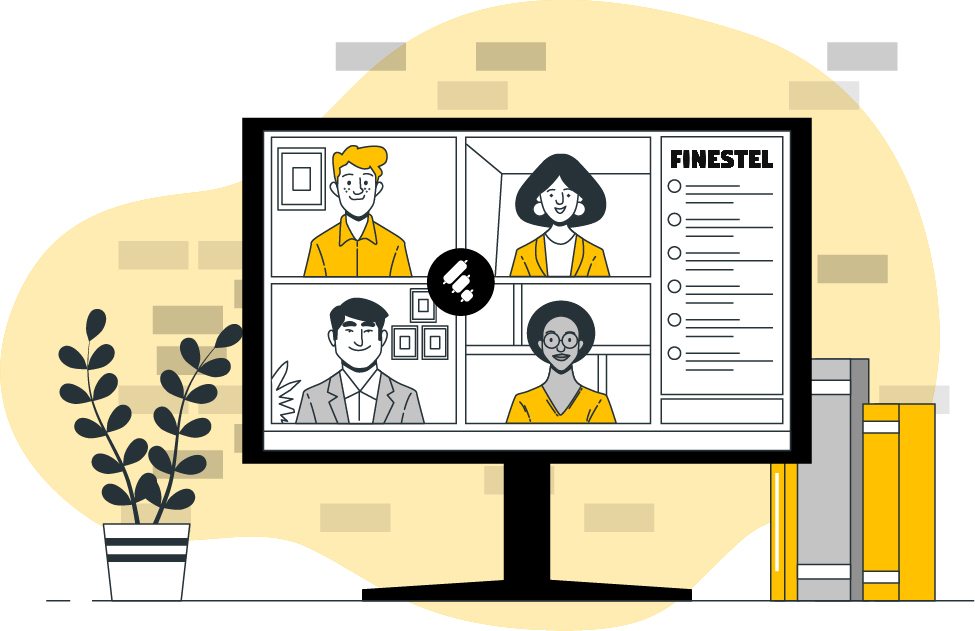 Finestel reached the current point primarily because of our customers' feedback. This feedback not only helps us grow and make Finestel more and more user-friendly but also helps us grow significantly. So we want you to know that Finestel founders long to talk to you in person and hear your suggestions, questions, and Finestel experience in general.

If you're into talking to our founders just like them, use this link to book a spot for an online meeting with one of them.
Frequently Asked Questions
What is crypto asset management in crypto?
Managing various asset classes on a big scale is called asset management in the finance literature. In the crypto-verse, crypto asset management refers to managing multiple crypto funds, assets, and/or portfolios by a firm or a person.
How do I manage my crypto portfolio?
Several "crypto portfolio tracker" platforms, applications, and websites can help you with that. Our platform helps you manage multiple portfolios you probably have on different exchange accounts on a single straightforward dashboard for yourself or your clients.
What does a crypto asset mean?
Any type of cryptocurrency coin or token is a crypto asset. Cryptocurrencies are far from just cross-border payment utilizers and Dapps nowadays. So, for instance, the NFT outfits & skins you buy for your play-to-earn game are now crypto assets and need to be managed by either you or a professional.
What is crypto market analysis?
Market participants usually perform analyses before buying or selling any asset class. These analyses are in different forms, such as technical, fundamental, quant, or on-chain – specifically for UTXO-based crypto assets, you could use one or all of them to get a more accurate outcome.
Which is the best cryptocurrency investment platform?
Probably Binance, since it's the largest cryptocurrency exchange in terms of daily volume and has many crypto assets to buy or sell. However, there are many other factors to consider for choosing the best crypto investment platform. One of which is if using the platform is legal in your region.
Is there a crypto portfolio manager?
Yes, there are crypto assets, portfolios, and fund managers in the crypto verse to hire. Crypto investment managers are usually expert traders who provide you with their services in return for a share of your profit and/or a fixed subscription fee.
Which crypto platform has the lowest fees?
Among crypto exchanges, Kraken, FTX, and Binance are known for having the lowest fees. However, trading fees are not the only fee you pay on crypto exchanges. Some exchanges also have withdrawal or other fees, which vary from one exchange to another.
Who are the best experts in cryptocurrency?
There is no solid answer to this question, probably CZ (the founder & CEO of Binance) or Sam Bankman-Fried (the founder & CEO of FTX). Cryptocurrencies and Blockchain technology, although they are getting mature day by day, they're still in their infancy stages. Given that, not so many people are considered knowledgeable or experts in the field.
Which is the best cryptocurrency to invest in, in 2021?
Bitcoin & Ethereum, probably, but it depends on your risk appetite a lot. The cryptocurrency market is highly volatile and super risky. So, a good crypto investment greatly depends on your investment strategy and risk profile. Some tokens may gain multiple times compared to BTC or ETH but may also vanish in hours.