The advent of cryptocurrencies has given birth to a new competitive sport – crypto trading competitions. These high-stakes contests are quickly becoming the World Cup for crypto traders, providing a platform to showcase skills and battle for supremacy and life-changing rewards. Exchanges worldwide are capitalizing on the surging interest by hosting these championships to attract hordes of new users.
This comprehensive guide by Finestel dives deep into everything you need to know about these adrenaline-charged competitions – how they work, top strategies for domination, the mental fortitude required, and the most exciting events worldwide with multi-million dollar prize pools. Whether you are a rookie trader looking to wet your feet or a grizzled veteran aiming for the Hall of Fame, we arm you with insider tips from the best in the game to step up your performance. Strap in and level up your trading game for your shot at fortunes and glory. The time for the crypto trading World Cup is now!
What Are Crypto Trading Competitions?
Crypto trading competitions are exciting contests where traders get to showcase their skills and battle against each other for lucrative prizes based on metrics like profitability, volume, and more over a defined period. These competitions serve as marketing events hosted by crypto exchanges to attract new users and drive engagement on their platforms.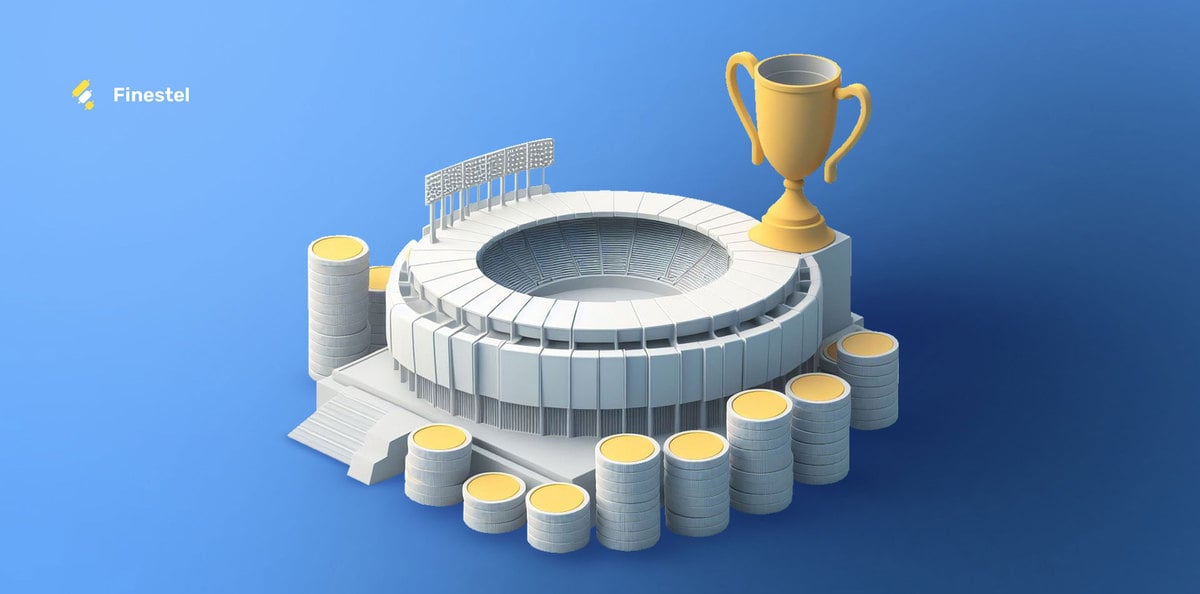 Crypto trading competitions are contests designed specifically for active crypto traders to demonstrate and test their trading acumen in a competitive setting. They act as platforms where seasoned traders can showcase their mastery over trading strategies, market analysis, risk management, and the mental discipline required to generate consistent profits. Unlike casual trading, these trading tournaments bring out the competitive spirit in traders who want to prove their skills by outperforming others for bragging rights and rewards. For up-and-coming traders, it represents an opportunity to benchmark their abilities against veterans.
The crypto trading competitions are time-bound events, typically lasting from one week to a maximum of one month. The exchange or platform hosting the competition spells out clear rules and guidelines around eligibility criteria, registration process, competition duration, performance metrics, prize distribution structure, terms & conditions etc. Quantifiable performance metrics are defined upfront for judging and ranking participants objectively, like net profit percentage, return on investment, trading volume etc. Terms & conditions ensure fair play.
How Crypto Trading Competitions Work?
Crypto trading competitions typically have a registration period where interested traders sign up on the competition website and go through any required verification processes to create a trading account. There is usually a minimum balance requirement to enter the competition. Once registration closes, the actual competition period kicks off, ranging from 1 week to 1 month, where live trading begins.
Participants have access to competition leaderboards showing real-time rankings based on the performance metrics being tracked. The metrics are clearly defined upfront and can include categories like highest percentage returns, maximum profit in dollar terms, lowest drawdowns, highest trading volumes etc. The competition platforms provide participants access to trading infrastructure like order books, charting tools, risk management capabilities, etc, to execute trades.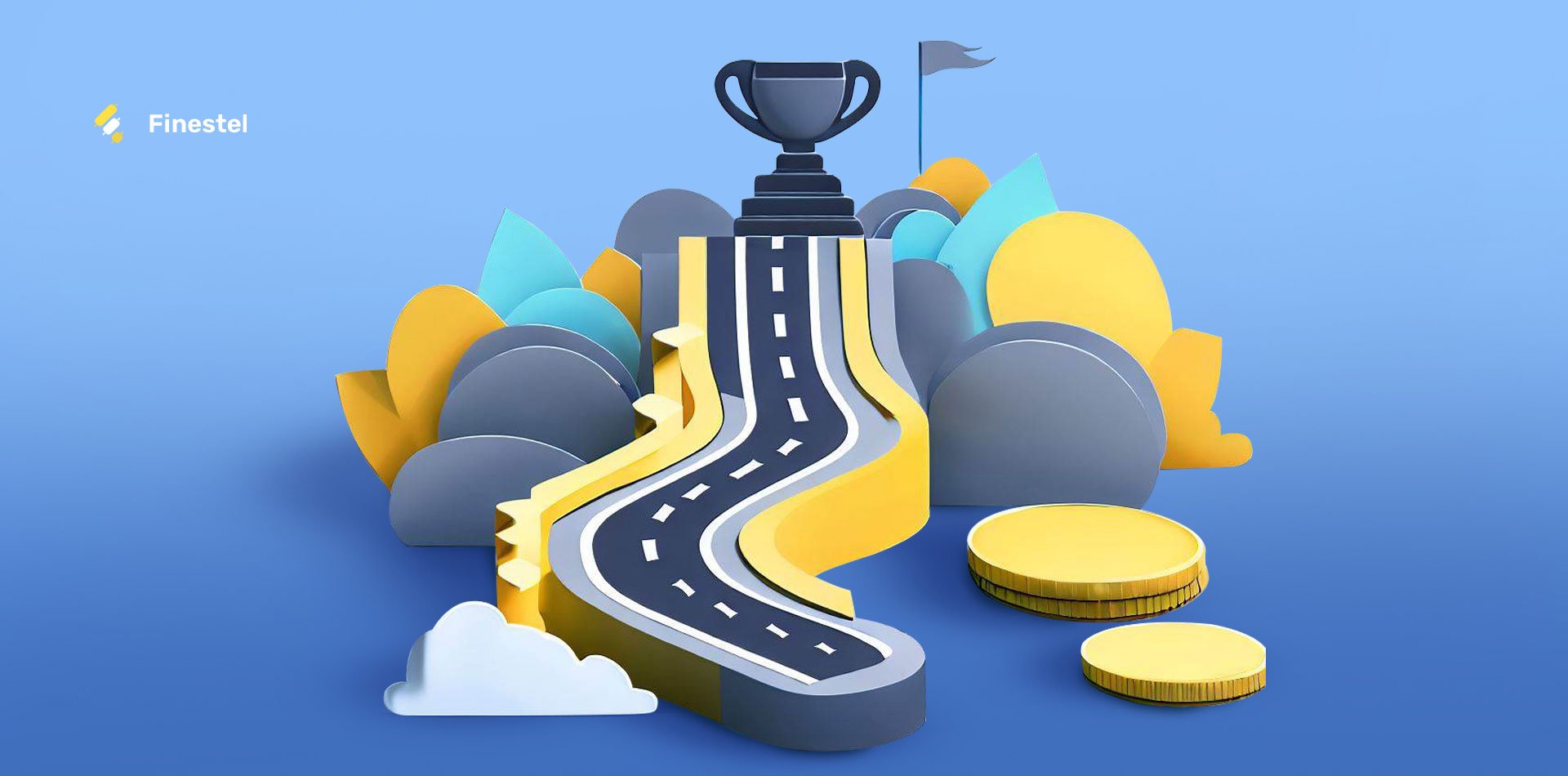 Throughout the competition, traders engage in active trading on crypto assets like Bitcoin, Ethereum, other altcoins, and crypto derivatives like futures and options, all while trying to optimize their strategy around the competition metrics to finish at the top of the ranks. They get to test their skills in a real but simulated trading environment. Cryptocurrency exchanges hosting these competitions typically offer incentives like reduced fees, increased leverage, prizes for social engagement etc, during the competition period to maximize participation and trading activity.
Once the competition concludes, the final performance metrics are tallied, and winners are determined based on the criteria set initially. The prize pools are distributed with top-ranking traders and teams receiving high-value rewards like large cash prizes, trips, gadgets, crypto tokens etc. Exchanges may retain the trading profits generated during the competition period.
Who Hosts Crypto Trading Competitions?
These competitions are hosted by leading cryptocurrency exchanges and trading platforms like Binance, OKX, Bybit, Phemex, Crypto.com, etc. For the exchanges, these competitions represent marketing events aimed at user acquisition, engagement, and retention.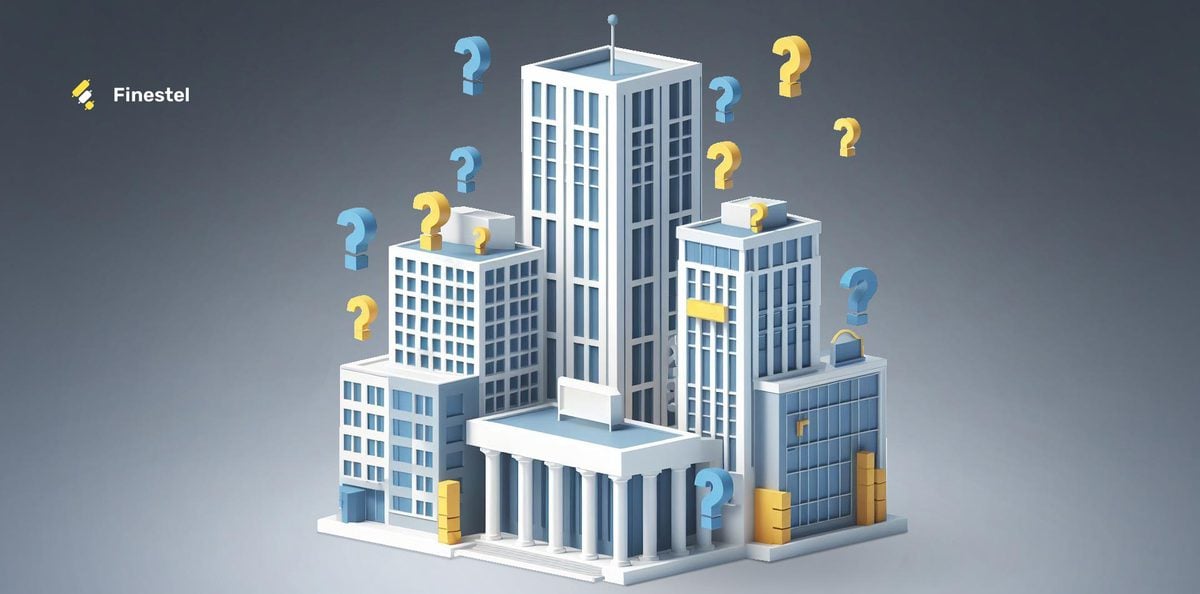 They serve to attract hordes of new users who want to participate and win big prizes. The exchanges also benefit from the trading volumes generated during the competition. The contests often have referral programs that incentivize existing users to onboard their friends and colleagues – further amplifying the customer acquisition goals.
Prizes for Top Performers
Lucrative prizes form the central attraction of these competitions. The prize pools often run into millions of dollars. The prizes for winning traders generally include large amounts of fiat currencies like USD, stablecoins like USDT, or native platform tokens. Top performers may also attract investor interest in copying their strategies on platforms like Finestel.
The exotic location trips, merchandise, and gadgets are also common prizes to generate buzz. For exchanges, the prizes represent marketing and user acquisition costs that pay off if contestants continue trading actively after the event. For participants, the potential big wins provide an incentive to bring their A-game.
Benefits of Joining Crypto Trading Competitions
Participating in cryptocurrency trading competitions can offer traders numerous benefits that go beyond just the prize money.
Chance to Win Big Rewards
The most obvious benefit of participating in crypto trading competitions is the attractive opportunity to win big monetary rewards, exotic trips, and cool merch if you happen to end up among the top performers. The prizes, like hundreds of thousands of dollars for 1st place, can be life-changing amounts for any trader. Even smaller prizes or giveaways can be lucrative. Competitions with large participation may have big prize pools running into millions of dollars, offering substantial upside for skilled traders.
Test and Improve Trading Skills
These competitions provide traders a structured environment and fixed timeframe to actually test and showcase their trading strategies and skills in action. Traders can identify strengths to play to as well as weaknesses that require improvement. The skills sharpened during competitions can boost ongoing trading activities. Many veterans compete just for the opportunity to test strategies.
Gain Reputation
Finishing among the top ranks in a crypto trading competition, especially in the individual category, can dramatically boost the reputation and public profile of a trader within the cryptocurrency trading community. Platforms like Finestel enable traders to further monetize this recognition by allowing access to a marketplace where successful traders can attract investor capital to their strategies.
Networking Opportunities
Crypto trading competitions enable participants to interact with and learn from hundreds of other talented traders from across the world right within the competition platform, trading Telegram channels and groups, chat rooms and social channels. Valuable connections can be forged, ideas exchanged, and communities formed during the process. This high-quality networking expands opportunities for collaboration and attracting high net worth clients.
Learn From More Experienced Traders
The competition platform becomes a masterclass for less experienced traders to learn from veterans who have honed their craft over years of trading. By observing how the top performers operate, analyze markets, manage risk, and execute trades, average traders can enhance their skills significantly in a short span. Many competitions have leaderboards providing real-time insights into winning strategies.
Fun and Excitement
Lastly, the thrill of going head-to-head against the best crypto traders on the planet provides unmatched excitement and adrenaline rush for competition junkies who thrive under pressure. The competitive format makes trading more fun rather than routine. There is satisfaction from pushing trading skills to their limit against top-tier opponents.
Attracting Investors
Performing well in crypto trading competitions can help participants gain visibility and attract potential investors to copy their strategies using advanced platforms like Finestel copy trading. Finestel also provides a strategy marketplace where traders can showcase performance track records.
Who Can Join Crypto Trading Competitions?
For All KYC-Verified Traders: To participate in major crypto trading competitions, traders need to complete the mandatory Know Your Customer (KYC) verification process on the hosting exchange platform. This ensures only real individuals can join for fair play and legal compliance. Anonymous traders may not be allowed. KYC verification requires submitting your identity documents.
Individuals and Teams: The competitions have individual and team categories to accommodate both individual professional traders wanting to test their solo skills and trading groups or teams who can pool their resources and strategies. Teams allow traders to complement each other's strengths. The mix attracts a diverse blend of participants.
Traders of All Skill Levels: These competitions are open to eligible traders of all experience levels – beginners and novices can participate to gain experience and match against veterans. At the same time, seasoned experts join to keep sharpening their mastery. Anyone passionate about crypto trading gets to test themselves.
Geographic Location is Not a Barrier: With crypto being a global market, most major trading competitions are open to participants from any country worldwide without geographic barriers. This allows truly global competition between top trading talents across the world. Traders require no special location-based eligibility.
Skills Needed to Succeed in Trading Competitions
1. In-Depth Market Knowledge: Winning traders need an in-depth understanding of macro and micro factors impacting crypto markets, assets, and sentiment. Fundamental and technical analysis skills allow timely identification of trends, cycles, support/resistance levels, volatility, correlations etc.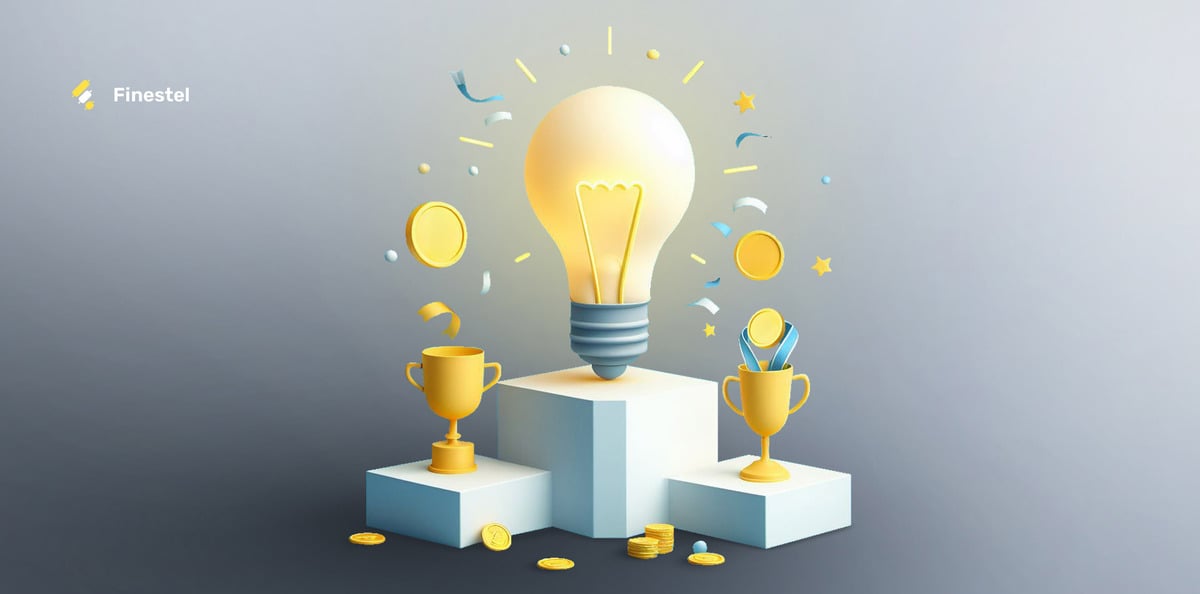 2. Disciplined Risk Management: Top traders master balancing risk and reward. Skills like position sizing, using stop losses, maintaining portfolio diversity, limiting leverage and managing emotional trading are key advantages for long-term consistency.
3. Proven Trading Strategies: Consistently profitable trading requires having a toolbox of backtested rule-based trading strategies with positive expectancy tailored to different market conditions. Discretionary trading expertise also differentiates the best.
4. Mastering the Trading Platform: Being intimately familiar with the competition platform's tools for charting, order execution, interface customization, liquidity analysis, trading automation etc. helps maximize efficiency and decision-making. Knowing the ecosystem gives an edge.
5. Quick and Calm Decision-Making: Timely entries and exits matter with fast-moving crypto markets. Winners can make rational trading decisions promptly amid volatility without succumbing to the pressure or emotions of the moment.
6. Mental Fortitude: Mental endurance and emotional discipline are vital. Having confidence in your trading plan and ability to stick to the process through ups and downs without panic is essential. Developing zen trading skills pays.
7. Teamwork (For Team Events): For team competitions, coordination skills are critical. Teams must develop unity, leverage diverse talents effectively, communicate proactively, and have clearly defined roles and responsibilities between members for synergistic performance.
The Best Crypto Trading Competitions
While crypto exchanges and platforms are increasingly adopting trading competitions as promotional events, not all contests are created equal. This section provides a handpicked selection of some of the most lucrative and competitive crypto trading tournaments worldwide based on factors like the size of prize pools, number of participants, reputation among trading circles, variety of tradeable crypto assets, and past runner success stories.
Whether you are looking for the most profitable competitions to target as a beginner or the highest stakes platform to test your veteran skills against top-tier talent, this curated list shines a spotlight on the creme de la creme of crypto contests that offer the biggest rewards and recognition for outperforming peers.
Phemex Trading Competition
The Phemex Trading Competition is an annual crypto derivatives trading contest hosted by the Phemex exchange. The latest Phemex Trading Competition 2023 took place from October 18 to November 7 and had a prize pool of $4.5 million.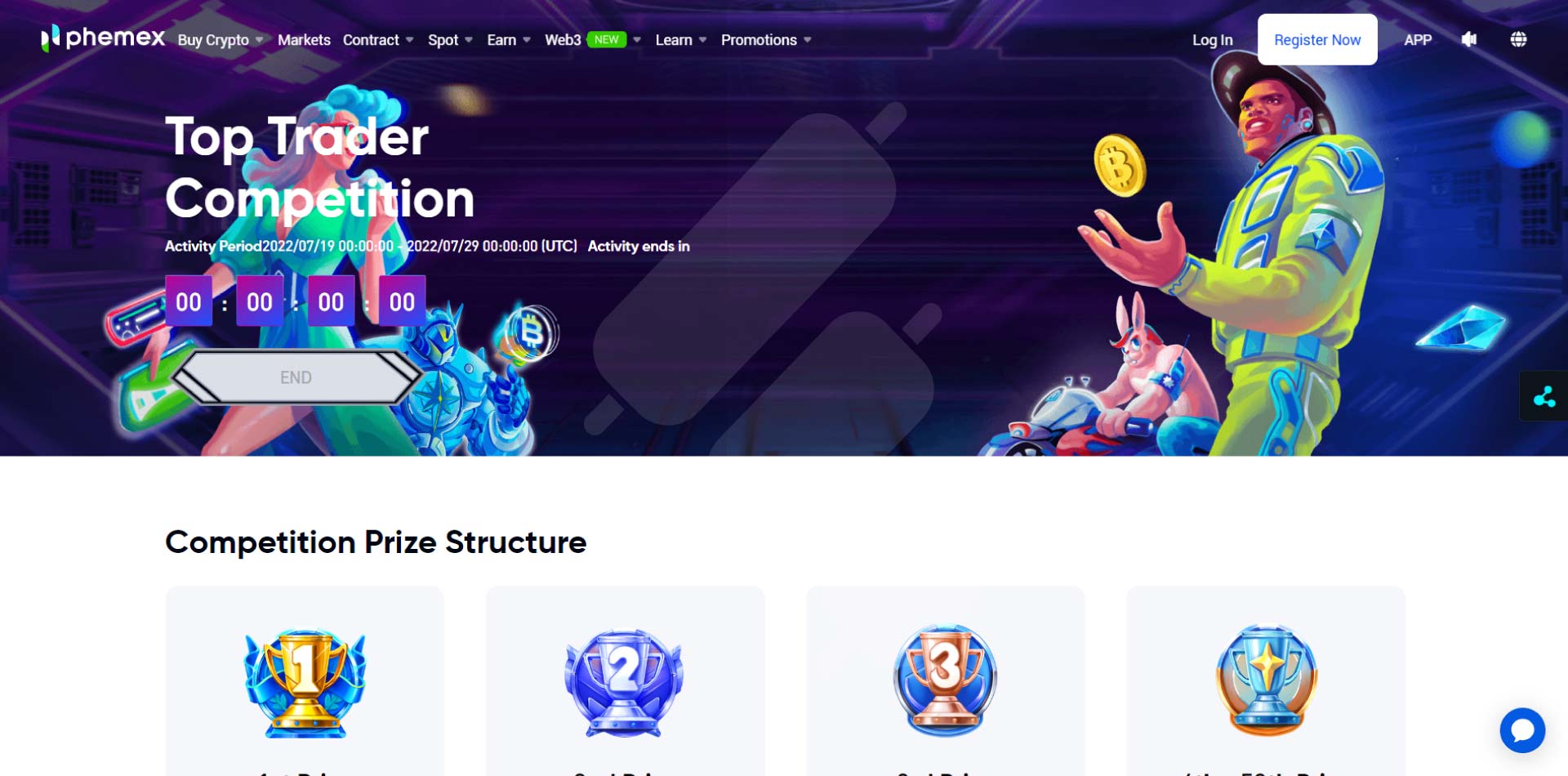 To participate, traders had to trade BTCUSD or USDT perpetual contracts on Phemex with at least $500 account balance. There were two categories – BTCUSD Contract and USDT Contract. The winners were determined based on the highest ROI and net profit.
The top individual trader in each category received $300,000 cash prize. The 1st place team in each category got $600,000 prize split between the members. There was also a lucky draw where 10 random traders each won $20,000 prize.
Phemex offered 100x leverage and 0 maker fees during the competition period to maximize traders' profit potential. The platform also had a referral program, giving away up to $1,000 for each friend referred.
OKX World Championship
The OKX World Championship is an annual global crypto trading tournament organized by OKX exchange. The 2023 edition was held from September 24 to October 17. The competition had a $2 million prize pool and two categories – Spot Trading and Margin Trading. Participants could trade crypto spot pairs or use up to 100x leverage on margin trades.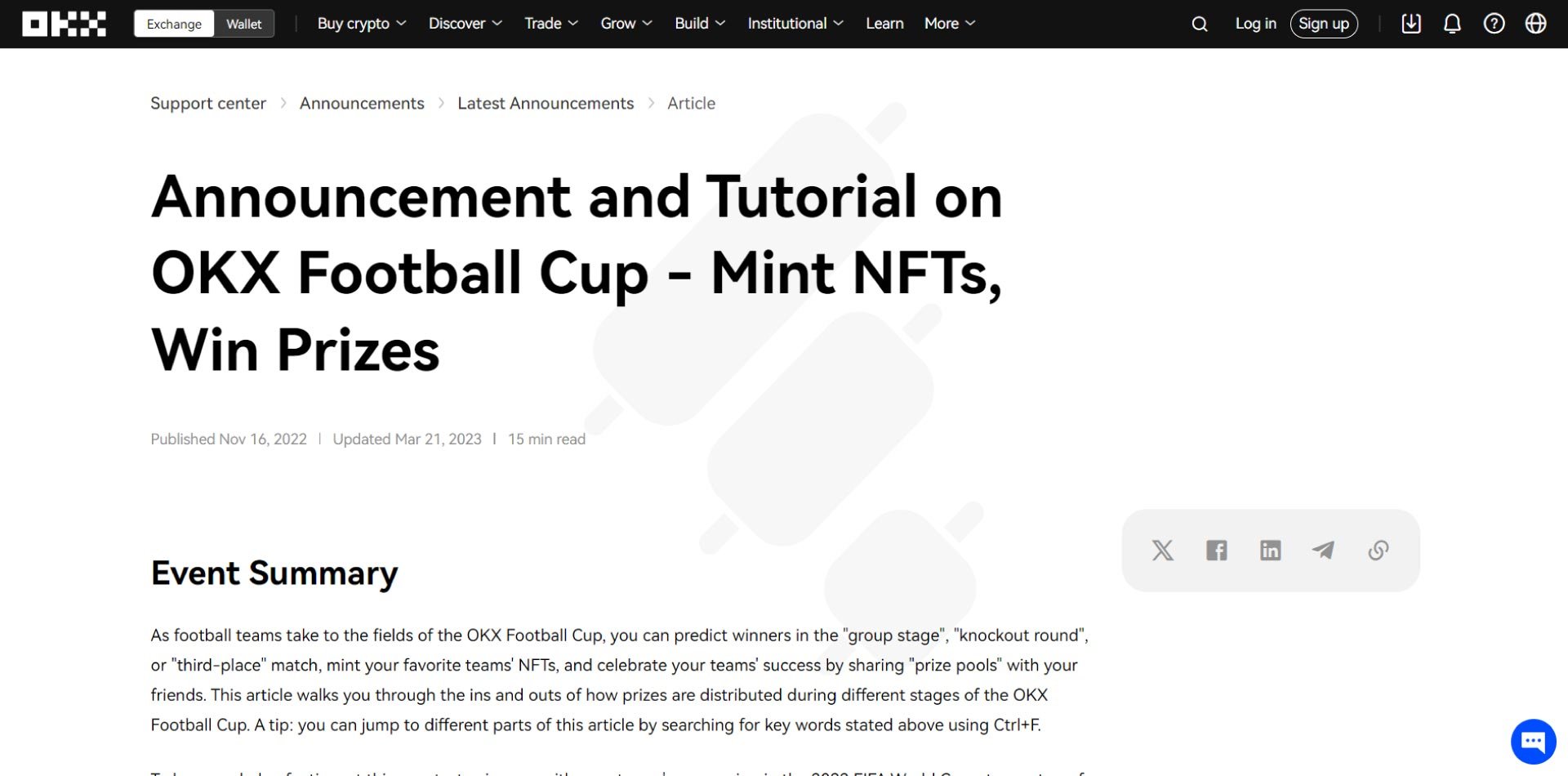 The winners were determined based on trading volume and profit rate. The top trader in each category got $100,000 prize. The top team in each category received $200,000 prize split between members.
OKX offered zero-fee trading on spot pairs and up to 0.02% taker fee discount on margin pairs during the competition period. There was also a referral program rewarding up to $500 for each successful referral.
Bybit WSOT (World Series of Trading)
The Bybit WSOT is an annual global crypto trading tournament organized by Bybit exchange. The latest 2023 WSOT edition had over 69,000 participants from 182 countries. There were two categories – BTC Troop Showdown for BTC perpetual contracts and USDT Solo Throwdown for USDT perpetual contracts. The winners were determined by profitability and popularity through community voting.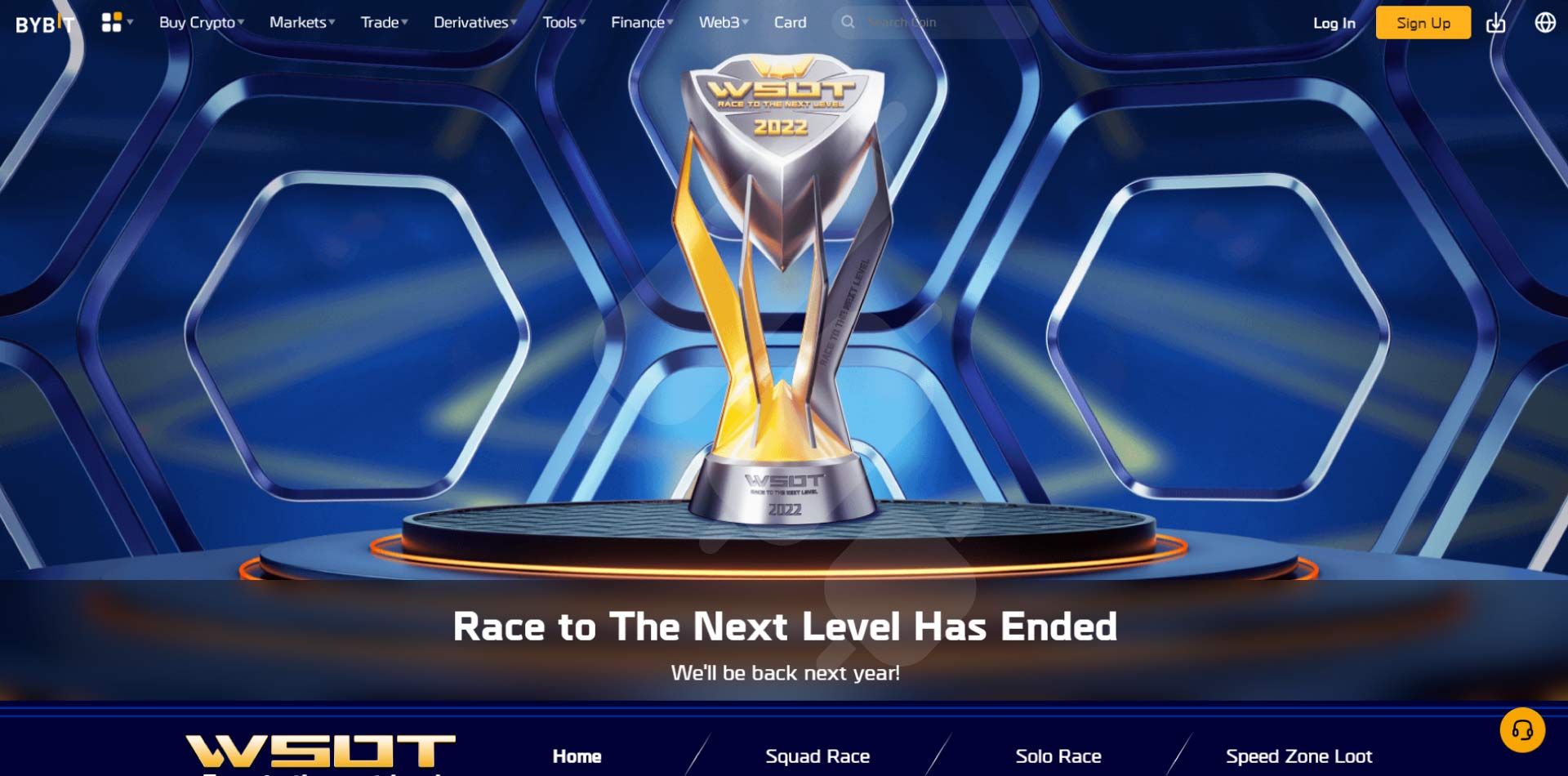 The top trader in each category received $300,000 cash prize. The 1st place team in each category got $1.5 million prize. There were also prizes for social media engagement activities.
Bybit offered zero maker fees, negative rebates on taker fees, bonuses for top traders, and up to $1,000 referral rewards during WSOT 2023. The competition also donated $400,000 worth of BTC to UNICEF.
Crypto.com Trading Competition
Crypto.com hosts an annual trading competition on its exchange platform with a prize pool of $1 million in CRO tokens. The 2023 edition had Spot Trading and Margin Trading categories. Winners were determined by trade volume and net deposits during the competition period.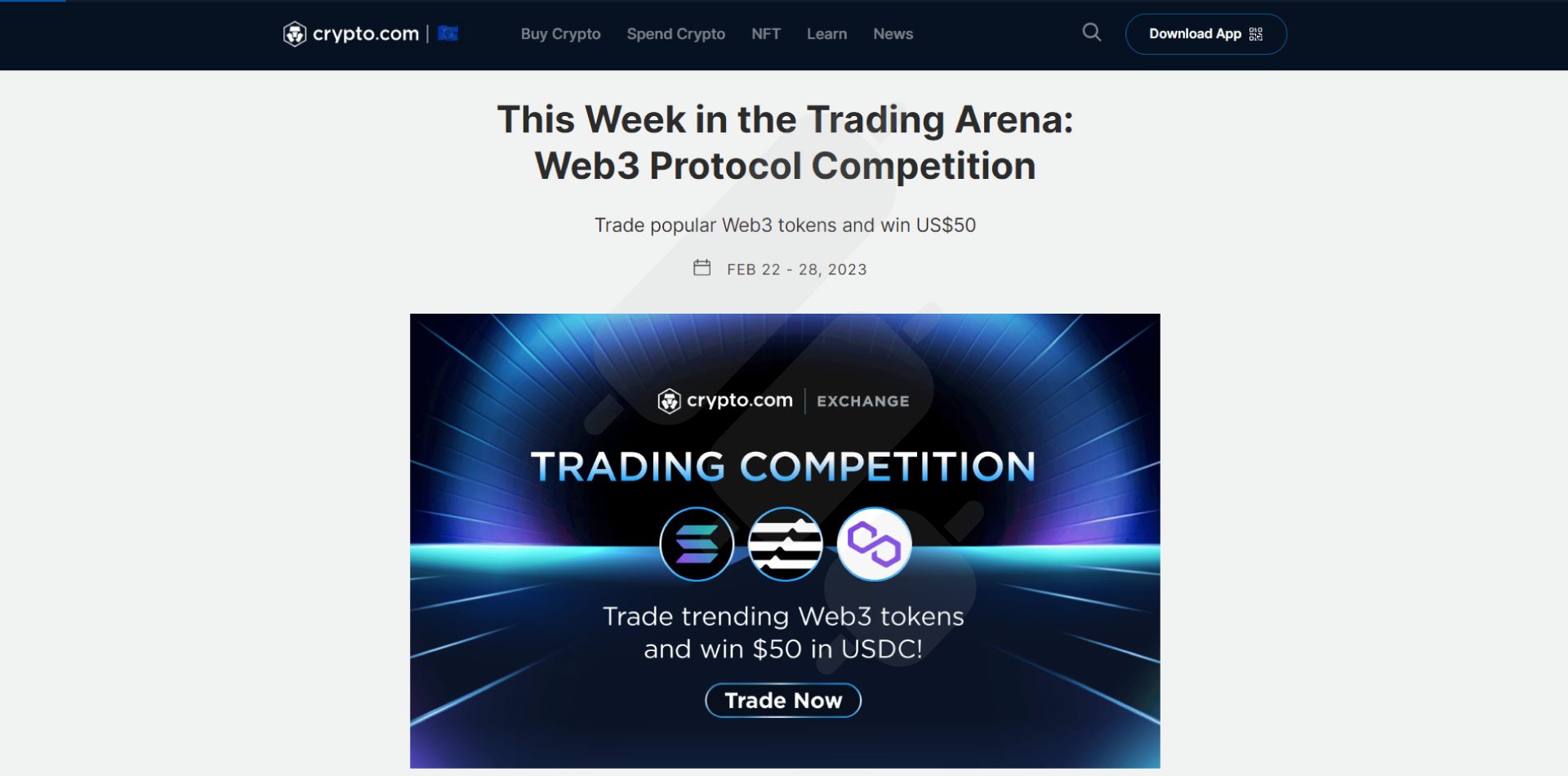 The top trader in each category received $50,000 in CRO. The top 10 traders in each category shared $150,000 CRO prize pool. There was also a lucky draw for participants with over $10,000 volume.
Crypto.com offered fee discounts, cashback rewards, and referral bonuses during the competition. Traders had to complete KYC verification to be eligible for prizes.
Binance Futures Tournament
The Binance Futures Tournament is an annual crypto futures trading competition organized by Binance. The 2023 tournament had a $1.6 million BNB token prize pool. There were two categories – USDT-M Futures and COIN-M Futures. Winners were selected based on ROI and team profit.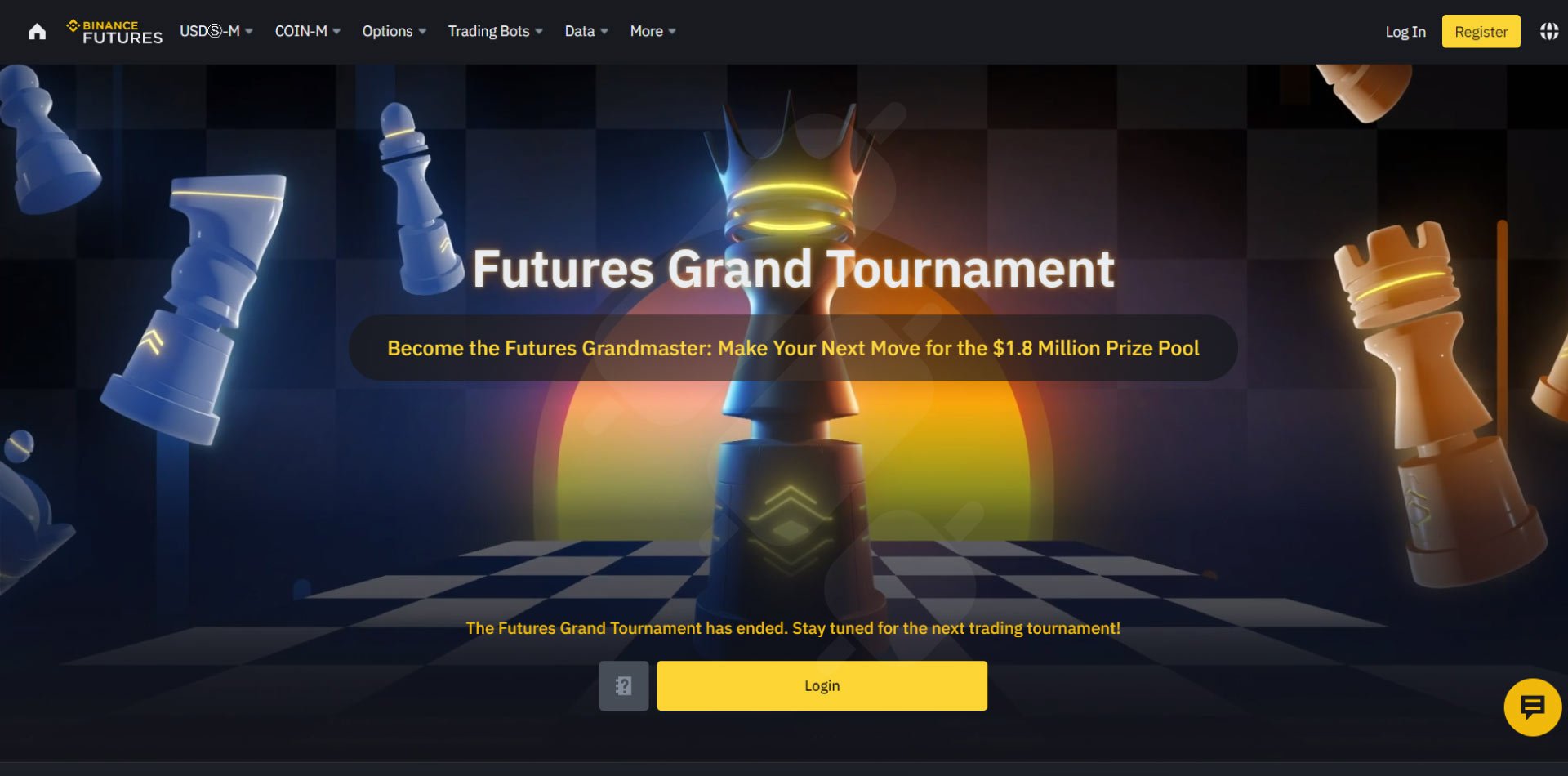 The top trader in each category received $50,000 in BNB. The top team in each category got $300,000 in BNB split between members. There were also daily leaderboard rewards. Binance offered reduced trading fees, bonuses for top-volume traders, and up to 40% referral kickbacks during the tournament period. To be eligible, traders had to pass KYC verification on Binance.
Comparison of Top 5 Crypto Trading Competitions
| | | | | |
| --- | --- | --- | --- | --- |
| Competition | Host | Key Details | Prize Pool | Duration |
| Phemex Trading Competition | Phemex | BTC & USDT perpetual contracts, top traders by ROI and profit | $4.5 million | Oct 18 – Nov 7 |
| OKX World Championship | OKX | Spot & margin trading, top traders by volume and profit rate | $2 million | Sep 24 – Oct 17 |
| Bybit WSOT | Bybit | BTC & USDT contracts, profitability and community voting, UNICEF donation | ~$2 million | 1 month |
| Crypto.com Trading Competition | Crypto.com | Spot & margin trading, top traders by volume and deposits | $1 million in CRO | 1 month |
| Binance Futures Tournament | Binance | USDT & COIN futures, ROI and team profit | $1.6 million in BNB | 1 month |
Tips and Tricks for Success in Crypto Trading Competitions
Crypto trading competitions offer huge rewards but also present unique challenges for traders wanting to outperform dozens to hundreds of rivals and finish near the top. Implementing certain best practices and strategies tailored specifically to the high-pressure competition environment can help stack the odds in your favor.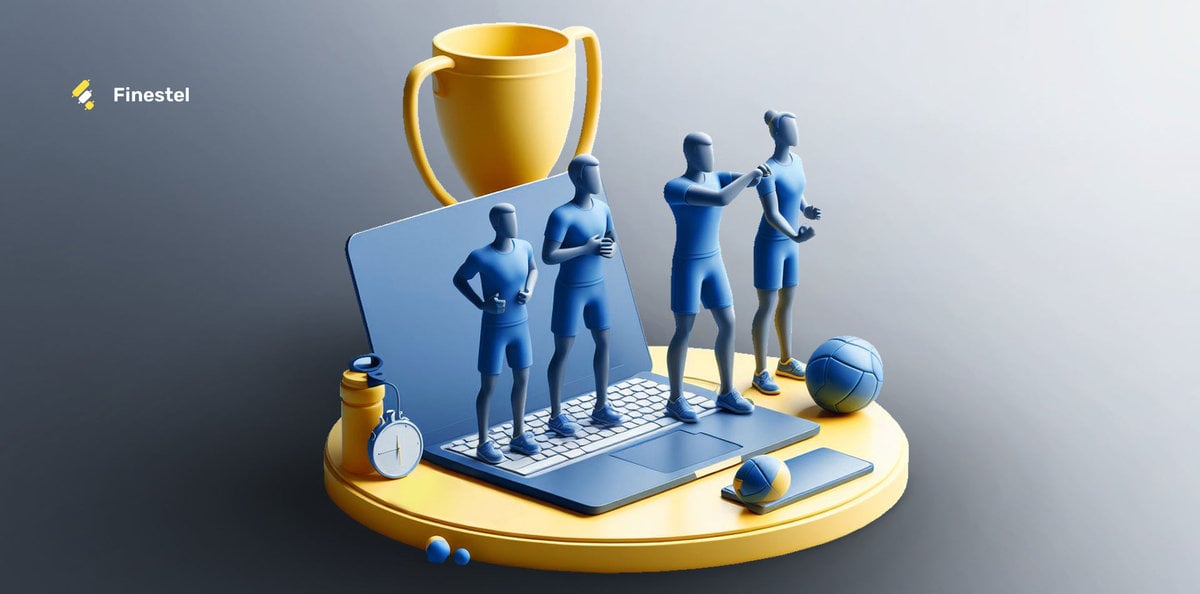 This section outlines actionable tips and expert techniques that can give a winning edge based on the experiences of veteran crypto traders who have honed their craft over multiple competitions.
Select Competition Category Wisely
It helps to choose trading competition categories that match your areas of expertise for a better chance of success. Traders well-versed with perpetual contracts should target futures trading competitions. Those excelling at spot trades must pick spot trading contests. Options traders will prefer options categories.
Manage Risk Effectively
Since crypto markets are highly volatile, competition demands balancing profit-making with ironclad risk management. Using stops, limits and prudent position sizing allows for managing the downside effectively while giving space for the upside. Margin trading needs stricter risk controls.
Master the Trading Platform
Thoroughly mastering the exchange's trading platform used for the competition is a must. Traders should be well-versed with order types, charting, trading views, shortcuts, liquidity, technical indicators – anything that gives an edge. Seamless usage of the platform provides an advantage.
Analyze Competition Metrics
The performance metrics used for determining competition winners need to be thoroughly analyzed to identify the most efficient ways to optimize them. Trading strategies must align with maximizing the targeted metrics – for example, focus on trading volumes if that is the primary metric.
Have Sound Trading Strategies
Competing against the best demands, coming prepared with thoroughly backtested, effective trading strategies personalized to crypto markets. Discretionary trading skills also play a role. Traders should have confidence in their game plans.
Stay Calm Under Pressure
The high-stakes nature of competitions can create enormous pressure that leads traders to deviate from plans and make irrational trades due to emotions. Developing mental discipline and staying calm throughout enables making rational decisions.
Mistakes to Avoid in Competitions
Overleveraging Positions: Caution against using excess leverage beyond risk tolerance as it can magnify losses fast.
Overtrading: Advise against overtrading due to pressure and highlight the virtues of patience.
Not Sticking to Plan: Highlight the importance of maintaining trading discipline and not deviating from the game plan.
Emotional Decision Making: Warn against making irrational trades in the heat of competition due to emotions/FOMO/panic.
Conclusion
And there you have it – everything you need to set your sights on crypto trading glory. While the challenges are immense, the rewards can be life-altering. Crypto trading competitions bring out the best (and worst) in traders. Implement the expert strategies revealed here to gain a winning edge. Stay disciplined, avoid common pitfalls, and deliver when it counts.
Competing against the world's best traders will push you to your limits. With the right preparation and perspective, you could build generational wealth. The halls of crypto trading fame await the boldest. It's time to show the world who rules this financial arena. Platforms like Finestel allow you to further capitalize on your competition's success by offering copy trading tools to attract investor capital.