As cryptocurrency goes mainstream, crypto exchanges like Binance are under growing scrutiny from regulators. A key requirement for operating legally is verifying user identities through a process called Know Your Customer (KYC). While cumbersome, KYC policies aim to create transparency and prevent financial crimes like money laundering.
This guide by Finestel will explain the logic behind KYC, break down Binance's verification tiers, and walk through completing identity confirmation. Understanding these identification procedures enables traders to gain full access to Binance's robust crypto services in a regulated environment. Even if annoying, Binance KYC represents a reasonable safeguard for ensuring integrity across the crypto space.
KYC 101: What It Means to Know Your Customer
KYC stands for "Know Your Customer" and refers to the process used by financial institutions and cryptocurrency exchanges like Binance to verify the identity of users. Exchanges are legally required to confirm customers are who they claim to be in order to prevent potential criminal activity like money laundering.
By completing KYC, users help Binance remain compliant across multiple jurisdictions and access services not available to unverified users. KYC involves providing personal identification such as government IDs, proof of address, and even "liveness checks" using facial recognition.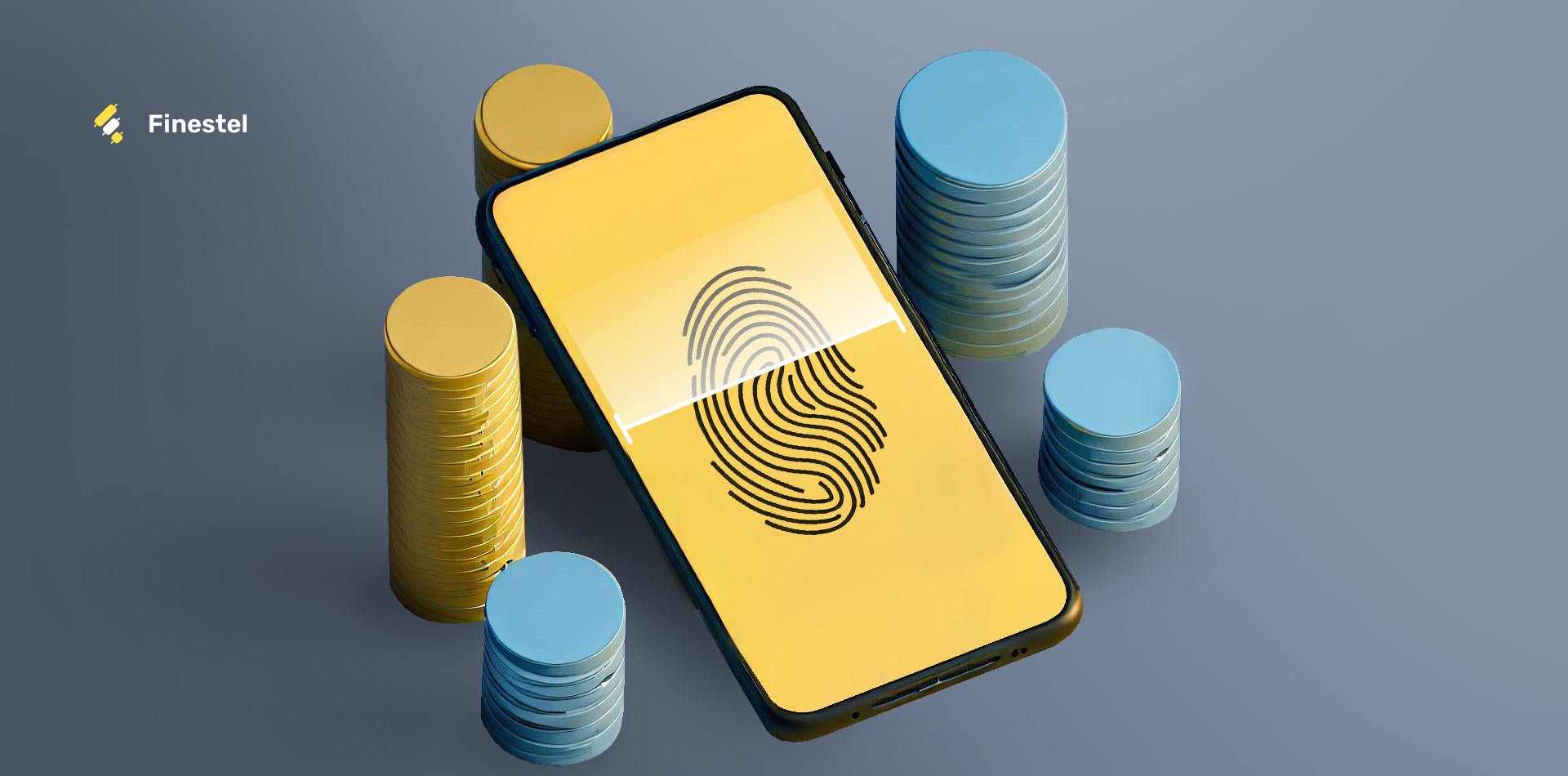 While some view KYC as invasive, the intention is to protect honest traders by ensuring accounts are not being used for illicit means. The verification process also allows Binance to offer more features to validated users, such as higher trading limits and withdrawals.
So in essence, KYC is identity confirmation. It's the crypto world's equivalent of showing your ID when opening a bank account. By working together to complete these simple checks, Binance and its users create a safer, more regulated environment.
Distinguishing Between KYC and AML
When it comes to complyin' with financial regulations, things can get a little confusing. There are two key concepts exchanges have to wrap their heads around – KYC and AML.
KYC, or Know Your Customer, is all about identifyin' who's who. Exchanges need to verify names, addresses, ID docs, you name it to get acquainted with their clients. It's like a get to know ya chat.
Then there's AML, which stands for Anti-Money Laundering. AML laws are tryin' to stop the dirty money from gettin' all cleaned up. Criminals will try to make their ill-gotten cash look legit, but AML regulations aim to shed light on these shady dealings.
So in plain English – KYC is the identification part where you learn peoples' names. AML is the monitoring part where you watch for suspicious activity tryin' to fool ya.
Exchanges need robust KYC to truly understand who they're dealing with. That way when it comes time for AML compliance, they can easily spot the fishy transactions that don't seem on the up and up. KYC is the foundation for following AML rules properly.
Binance KYC Explained
Binance employs a multi-level KYC system to verify users' identities before they can access all platform features. Their verification process is powered by leading identity check companies like Onfido, Jumio, and Trulioo.
There are currently three main tiers: Verified, Verified Plus, and Custom Limit. Verified is the basic level requiring personal information and ID checks. Verified Plus adds proof of address for EU users or those wanting higher daily fiat withdrawal limits.
Custom Limit is the highest tier where Binance conducts extra screening for users needing limits over Verified Plus. This includes providing a source of wealth and funds origin.
Binance's strict KYC approach sets it apart from competitors who allow unverified users to make large withdrawals. Mandatory identity checks significantly reduce the risk of financial crime according to Binance.
While the exchange's thorough verification system may seem daunting, it's an essential safeguard as crypto goes mainstream. By complying, users gain full access to Binance's services in a regulated environment.

Why Do Crypto Exchanges Require KYC?
It's a common question among crypto traders – why do platforms like Binance need to verify users through "Know Your Customer" or KYC processes? What's the reasoning there?
While identification requirements may seem like a bother, exchanges actually have good cause to implement them. KYC helps ensure exchanges:
Operate legally within each country's regulations on anti-money laundering and combating terrorist financing. Without verification, they risk penalties or losing licenses to operate.

Monitor activity for any suspicious transactions that could be linked to criminal plans. Verified identities allow potential issues to be properly investigated.

Maintain their reputation for integrity among traders and regulators. Leaving loopholes risks attracting the wrong element and damaging trust over time.

Deter fraudulent behavior like account takeovers by verifying who is truly in control of each wallet. This protects users from harm.

Provide accountability if any legal matters do come up down the line. Identification allows proper resolution.
At the end of the day, exchanges just want to run their businesses responsibly while creating a secure marketplace. KYC is seen as a reasonable step to achieve those goals and reassure the authorities keeping an eye on the crypto space. With cooperation from traders, all benefit from a well-regulated industry.
A Breakdown of Binance's KYC Tiers
Binance offers three main tiers of identity verification, each providing users with increased access and privileges:
Verified – The starting level where you submit personal details like your name, date of birth, address, and government ID. A selfie photo holding your ID is also required. Daily fiat withdrawal limit caps at $50,000.
Verified Plus – The mid-level tier that builds on Verified. EU users must provide proof of address. Non-EU users can also qualify for a $2 million daily fiat withdrawal limit by verifying high income.

Custom Limit – The highest tier for withdrawal limits above Verified Plus. Requires extensive background checks into your source of wealth, funds origin, and any political exposure.

Binance KYC Requirements
Depending on your desired KYC tier on Binance, users will need to provide specific documents and information: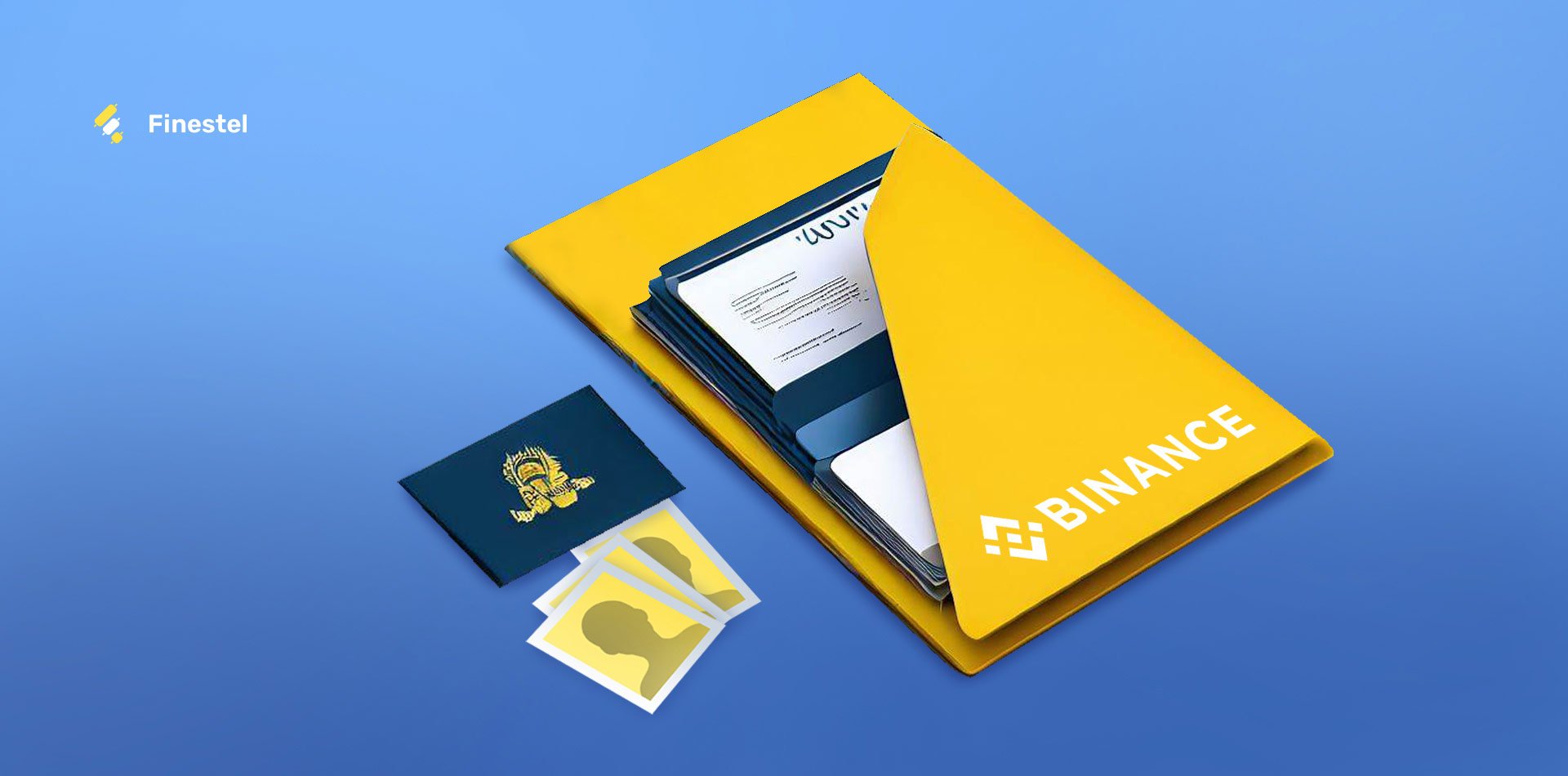 Verified – At this basic tier, you must furnish a valid government ID and take a live selfie photo holding the ID. This confirms your real identity.
Verified Plus – In addition to Verified requirements, EU users need proof of address like a bank statement. Non-EU users can qualify by documenting $2 million+ income.
Custom Limit – The highest level requires deep background screening into your wealth sources, funds origin, and any political affiliations you may have.
Binance's multi-level approach ensures thorough user verification for a compliant, regulated trading environment. While stringent, completing KYC enables full access to Binance's robust array of crypto services.
How to Complete KYC on Binance in 5 Easy Steps
Verifying your identity on Binance is crucial for lifting trading limits and fully accessing the platform's services. Here is a simplified walkthrough:
Step 1: Access Binance's Identification Page
Go to your Binance profile and click "Identification" or "Get Verified" on homepage banners.
This is where you can view your current verification level and increase limits.
Step 2: Start the Verification Process
Click "Get Verified" then select your country of residence.
Enter your personal details accurately – this can't be changed later.
Step 3: Submit Your ID Documents
Take clear photos of your government ID using your device camera or the Binance app.
Make sure the full document is visible.
Step 4: Complete Liveness Check
Record a video of yourself following the instructions.
Ensure good lighting and remove hats, glasses, or filters.
Step 5: Await KYC Review and Approval
Binance will verify your info and notify you by email when approved.
Don't refresh the browser while awaiting confirmation.
And that's it! With KYC complete, you'll have full access to trade, deposit, and withdraw on Binance. Just follow the steps to quickly verify your identity. If you need more details, read this guide.
Complete Verified Plus for Higher Limits and Access
The Verified Plus level unlocks increased account limits and additional features. Here's how to complete it:
Enter your address and click "Continue".
Upload proof of address like a utility bill. Submit it.
Confirm your name and address then click "OK".
Verification status will show as "Under Review" – wait for approval.
With Verified Plus complete, you can enjoy higher buy/sell limits for crypto. It also grants access to more advanced account tools and services on Binance. So take the easy steps to level up your verification status!
Binance vs. Other Exchanges' KYC
With so many options for trading crypto these days, it pays to know how exchanges stack up when it comes to verifying customers. Binance prides itself on being a leader in the space, but how do its ID policies compare to the competition like Kucoin which requires mandatory KYC?
This table puts Binance through its paces alongside top exchanges like Coinbase, OKX, Bybit, and Kucoin. It breaks down what types of identification these different platforms demand to really get to know you.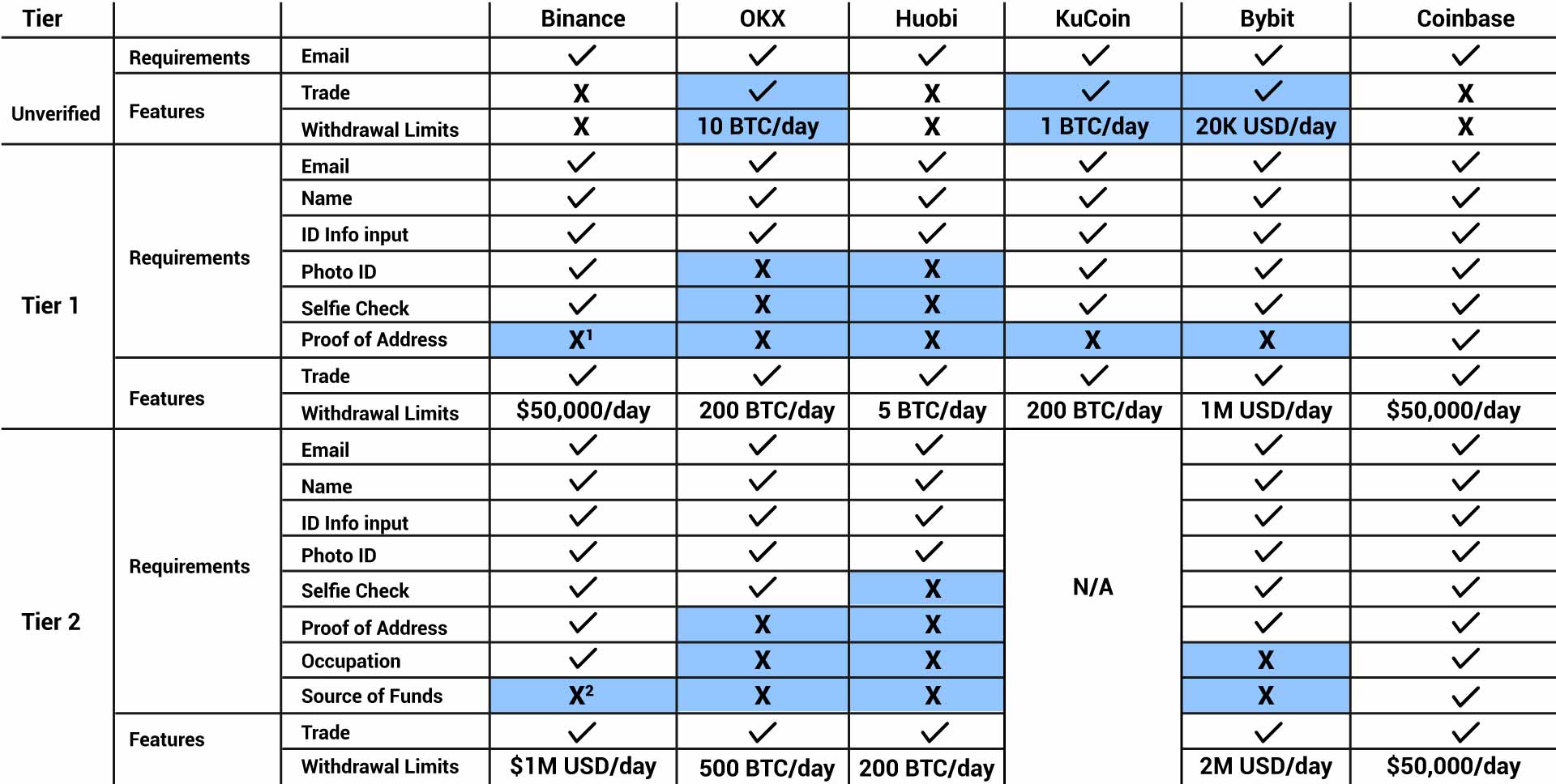 Can I Use Binance Without KYC?
This is a question lots of folks ask – Do I really gotta jump through all the hoops of KYC just to trade on Binance? Can't I just slip through the cracks and avoid all the identification verification?
As much as some traders want to fly under the radar, the answer is probably not. Binance, bein' one of the biggest exchanges out there, takes followin' regulations very seriously.
Without completing KYC by verifying your name, address, and other details, your account will be heavily limited. You won't be able to deposit or withdraw any fiat money. Crypto deposits may be capped at a very low amount too.
Plus, tradin' without KYC means Binance has no idea who you really are. That opens the door for all sorts of sketchy activities they need to avoid. If anything fishy happens down the line, they have no way to identify ya.
Some smaller exchanges may let limited tradin' slip by without KYC. But a giant in the space like Binance? They're under a microscope from the authorities. Leavin' any loopholes for money launderers would bring down a world of hurt.
So while KYC may be a pain, it's likely non-negotiable if you want the full Binance experience. The verification is the price of tradin' freely and avoidin' any headaches for you or the exchange down the road.
Binance KYC Process by Nation
With operations in over 100 countries, Binance connects traders across borders. However, different locations have unique rules for financial technology.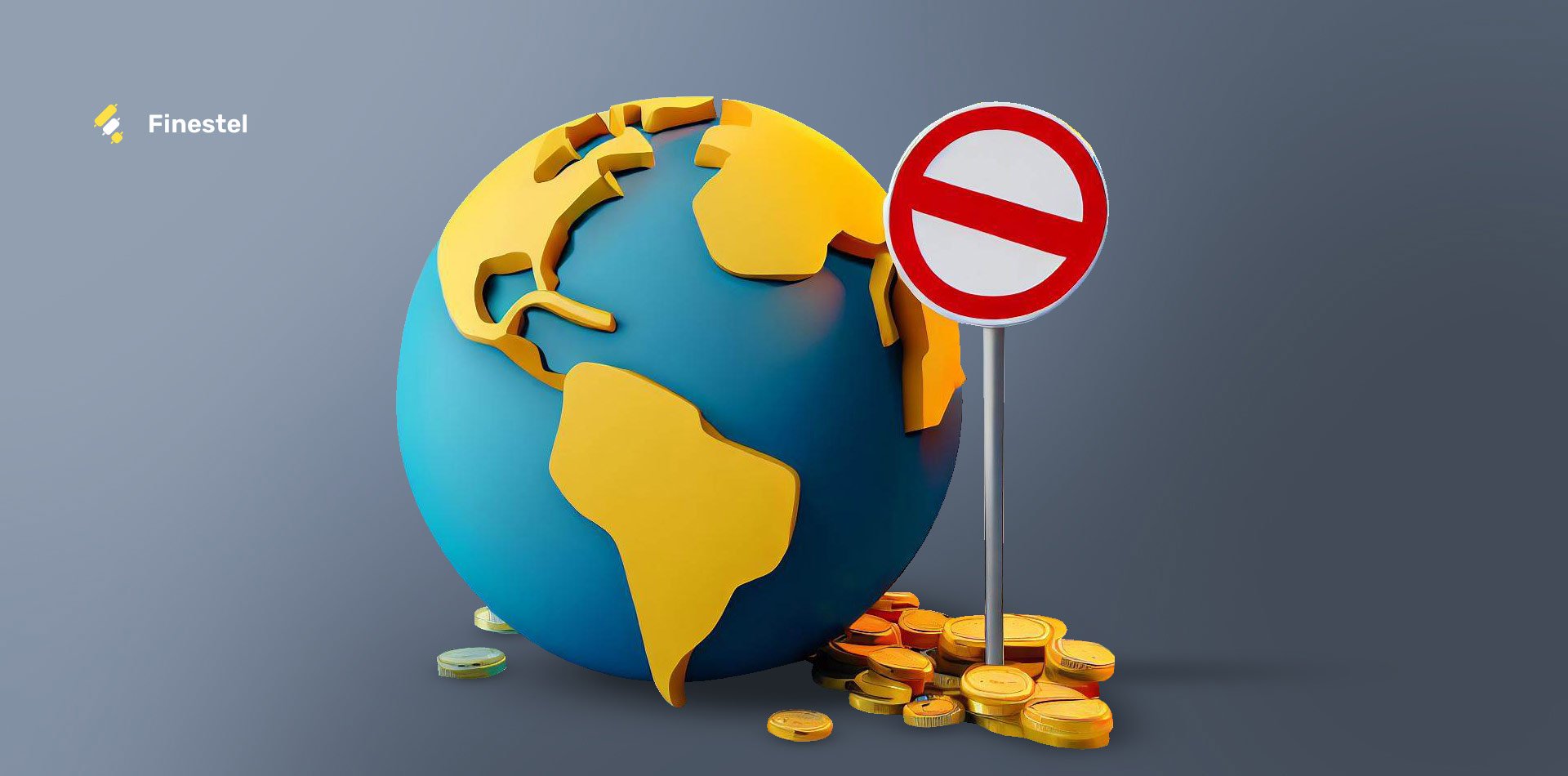 In places like the United States, Binance operates localized platforms to follow local laws. Sites like Binance.US allow Americans access within regulations. Regulations and restrictions may vary in each land though.
Refer to the below for a quick overview of Binances supported countries:
Africa: Nigeria & South Africa.
Asia & Pacific: Afghanistan, Australia, Bangladesh, Cambodia, India, Indonesia, Japan, Kazakhstan, Mongolia, Myanmar, New Zealand, Pakistan, Philippines, Taiwan & Vietnam.
Europe: Bulgaria, Czech Republic, France, Greece, Hungary, Italy, Latvia, Poland, Portugal, Romania, Russia, Slovakia, Slovenia, Spain, Switzerland, Turkey & Ukraine.
Middle East: Egypt, Israel, Saudi Arabia & United Arab Emirates.
The Americas: Argentina, Brazil, Canada, Chile, Colombia, Mexico & Peru.
Read more about Crypto regulation in Canada.
Conclusion
In summary, KYC procedures may seem invasive but they serve valid purposes. Preventing unlawful behavior and monitoring transactions requires exchanges to truly know their users. Traders willing to comply with identification checks allow platforms to operate securely while providing full functionality.
Binance has implemented a multi-tiered KYC system to satisfy regulations across jurisdictions. While rigorous, their identity verification sets a standard for the industry. By completing checks tailored to your needs, you can trade freely with peace of mind. As crypto gains adoption, expect oversight to increase. But with cooperation from all participants, a balance can be struck between compliance and innovation.
FAQ
What is KYC?
KYC stands for Know Your Customer. It is the process of verifying identities of cryptocurrency users to comply with anti-money laundering regulations.
Why does Binance require KYC?
o operate legally across jurisdictions and provide a safe, regulated trading environment. KYC enables monitoring for criminal activity.
What are the KYC levels on Binance?
There are three main tiers - Verified, Verified Plus, and Custom Limit. Each requires providing more personal information and documents.
Can I use Binance without completing KYC?
No, unverified accounts have very low limits. Binance requires all users to eventually complete identity verification.
How long does Binance KYC approval take?
Standard verification takes 1-3 days. More advanced tiers can take 5-10 days depending on enhanced screening procedures.