Cryptocurrency trading is often portrayed as an easy way to get rich quickly – just buy some coins, wait for the price to rise, and live life as a millionaire. However, the reality is far more complex. Crypto markets are among the most volatile and unpredictable in the world. Fortunes can be made and lost in an instant. So, what does it really take to trade crypto profitably?
Ask any experienced trader, and a standard piece of advice is that information and technology can provide an edge. In an industry rife with manipulation, inside information, and irrational hype, having the right tools makes all the difference. This is where a platform like Cornix aims to level the playing field. Cornix integrates directly with major exchanges to provide traders with insights, automation, risk management, and more. It essentially serves as an all-in-one trading assistant.
But does Cornix actually deliver on its promises and potential? In this in-depth Cornix review, we'll assess its main features, capabilities, and limitations. We'll see how it compares against alternatives like Finestel, 3Commas, and others. By objectively evaluating the pros and cons, you'll be able to determine if Cornix is the right solution for your crypto trading needs.
What Is Cornix?
Cornix is an advanced cryptocurrency trading bot platform that provides users with a wide range of automated trading and portfolio management features. The core functionality of Cornix involves connecting to significant cryptocurrency exchanges via API keys and aggregating trading signals and alerts from various sources like Telegram, Discord, TradingView, etc.
Check out autotrading in Tradingview article to learn more about auto trading.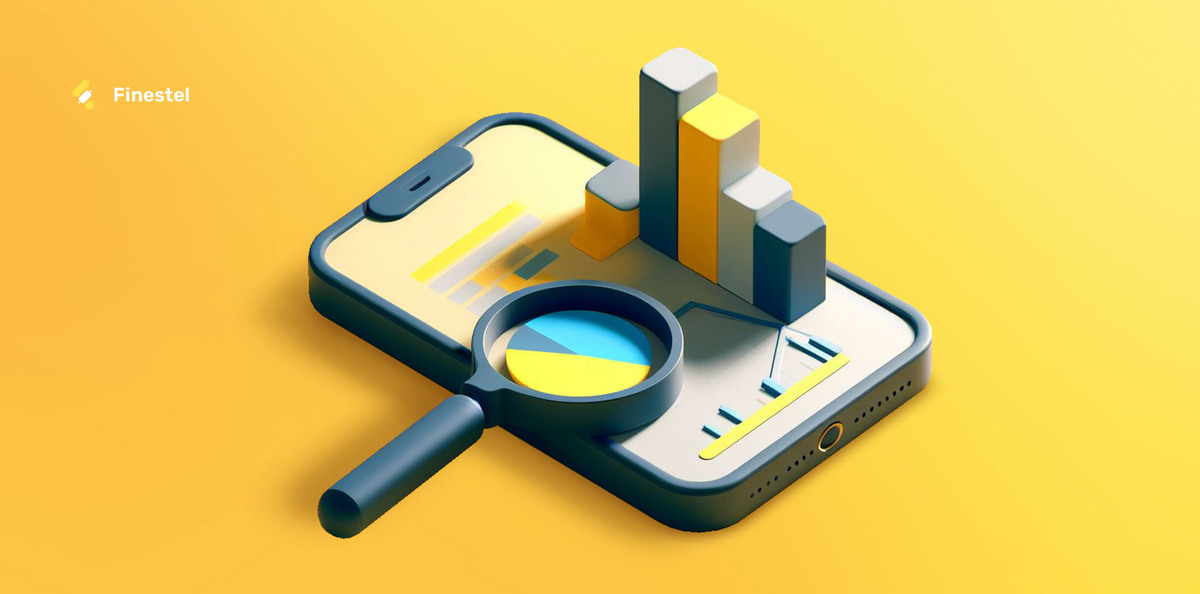 Cornix aims to make crypto trading easier and more accessible for both new and experienced traders. The platform is cloud-based, so the automated bots and copy trading functions can run 24/7 without the user needing to have their computer constantly online.
How Does Cornix Work?
Once a user connects their exchange account API keys to Cornix, the platform can monitor the markets and execute trades on the user's behalf. In contrast, the user funds remain securely on the exchange itself.
Cornix does not actually withdraw or transfer user funds directly. It uses the API keys only for executing and managing trades. The API keys provided to Cornix have trading permissions but no withdrawal access. This keeps user funds safe from unauthorized withdrawals.
Some of the main features and tools traders can utilize through Cornix are:
Copy Trading: Automatically replicate trades from professional "signal providers." Users can customize parameters like take-profit, stop-loss, etc.
Building Trading Bots: Create automated bots for different strategies like Grid, DCA (dollar cost averaging), options trading, and more. The bots will continuously run based on the configured settings.
Aggregating Signals: Cornix scans hundreds of trading signal sources and configurations to determine the optimal settings for a user's portfolio and risk appetite.
Manual Trading: Manually analyze markets and execute trades with tools like scanners, technical indicators, pattern recognition, risk management techniques, and more.
Mobile App: Monitor your portfolio and manage trades conveniently via the Cornix mobile app for Android and iOS.
Paper Trading: Test out trading strategies in a simulated environment before risking real funds.
Technical Analysis: Use advanced charting, indicators, pattern recognition, and other techniques to identify trading opportunities.
Cornix Key Features Review
Some of the standout features that Cornix provides are:
DCA Bots: These bots enable automatically buying more of an asset when the price drops. This averages down the entry price and compounds gains when the market recovers.
Grid Bots: Grid bots place buy and sell orders within a defined price range to capitalize on market volatility.
Options Bots: Execute options trading strategies automatically on crypto options exchanges like Deribit.
Signals Marketplace: Subscribe to signals from vetted providers to enhance trading.
Proprietary Optimization: Cornix backtesting algorithms suggest the best-performing settings tailored to each user.
Paper Trading: Test strategies risk-free before committing real capital.
Technical Analysis: Advanced indicators and tools for analyzing the markets.
Benefits of Using Cornix
Access to quality signals: Cornix partners with top signal providers to deliver high-accuracy signals. Users can subscribe and copy these signals.
Automated trading: The bot-building features let you automate trading, so you don't need to execute every trade manually.
Time saver: Cornix aggregates signals, trading tools, exchanges, and portfolio tracking in one place. This saves a lot of time.
Beginner-friendly: The Telegram bot interface makes Cornix easy to use, even for someone new to crypto.
Security: Cornix uses encrypted keys, 2FA, whitelisting, and other measures to keep your funds secure.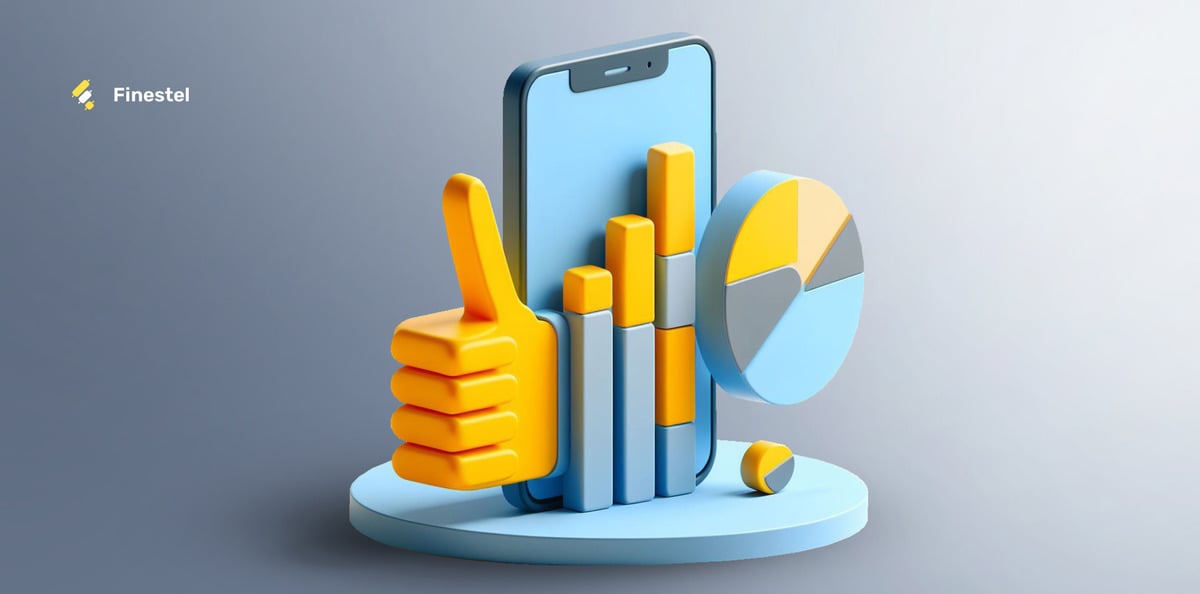 Considerations Before Using Cornix
No guarantees: Even the best signals and bots cannot guarantee profits. Manage risk accordingly.
Varying fees: Fee structure depends on exchanges, signal subscriptions, etc. Understand the costs.
Technical issues: Like any software, Cornix may have intermittent issues. Be patient with troubleshooting.
the Best Signal Providers on Cornix
Many signal providers on Cornix offer different types of crypto trading signals, such as manual, automated, or copy trading. Some of the best signal providers on Cornix are:
MyCryptoParadise: This is a popular signal provider that has a huge YouTube following and offers daily signals for Binance and Bitmex exchanges. Users can also access market analysis, trading tips, and educational content from the team. MyCryptoParadise charges $99 per month for the Paradise VIP Membership.
Signals Blue: This is a powerful signal provider that offers detailed explanations for each signal, along with risk management and technical analysis. Users can also use the Signals Blue bot to automate their trades on Cornix. Signals Blue charges $49 per month for the Premium Membership.
4C Trading Signal: This is a crypto signal platform that offers smart bot trading, which means users can set up their own trading strategies and let the bot execute them automatically. Users can also access various tools and indicators, such as market scanners, RSI, MACD, etc. 4C Trading Signal charges $59 per month for the Smart USD Membership.
Learn2Trade: This is an established crypto Telegram group that provides daily alerts for various cryptocurrencies, such as Bitcoin, Ethereum, Litecoin, etc. Users can also access market news, analysis, and educational resources from the group. Learn2Trade offers a free plan with 3 signals per week and a premium plan with 3-5 signals per day

.
These are some of the best signal providers on Cornix that you can use to enhance your crypto trading experience. However, you should always do your own research and analysis before following any signals, as they are not guaranteed to be profitable or accurate. You should also check the reputation and performance of the signal providers you choose to follow and adjust your settings accordingly. Cornix does not create trading signals itself but merely aggregates them from various sources.
Learn about the best Forex signal Telegram channels and top crypto signal groups.
Cornix Review on Trustpilot, Reddit, and more
Here is a summary of Cornix reviews on Trustpilot, Reddit, and other sites where users write reviews about Cornix:
Cornix Positive reviews:
Most users praise Cornix for its excellent bot platform, which offers unique features such as DCA bot, Grid bot, TradingView bot, and signal following. They say that Cornix allows them to trade various market structures and be profitable.
Many users also appreciate the fast and friendly customer service of Cornix. One of the users was mentioned several times as a helpful and professional support agent. They say that the Cornix team is responsive and committed to resolving their issues and requests.
Some users also highlight the ease of use and convenience of Cornix, which lets them trade on multiple exchanges from a single platform. They say that Cornix simplifies crypto trading for them and makes it accessible from anywhere, at any time.
A few users also mention the Cornix mobile app, which they say is great for trading on the go and managing their portfolio. They say that the app is well-designed and user-friendly.
Cornix Negative reviews:
Some users complain about the high subscription fees of Cornix, which they say are not worth the service. They say that Cornix is too expensive for what it offers and that there are better alternatives available.
A few users also report technical issues with Cornix, such as bugs, glitches, delays, and errors. They say that Cornix sometimes fails to execute their trades or follow their signals correctly, resulting in losses or missed opportunities.
A couple of users also expressed their dissatisfaction with the signal providers that Cornix partners with. They say that some of the signals are inaccurate, unreliable, or misleading and that they do not reflect the market conditions.
Getting Started with Cornix
To get started with Cornix, you need to download the Telegram app on your smartphone and search for the Cornix Trading Bot with the ID @cornix_trading_bot. You can also use this link to access the bot directly.
After you start a conversation with the bot, you need to accept the terms of use and choose your preferred language. You will then see the main menu of the bot, where you can access various features and settings.
The main menu consists of four tabs: Signals, Bots, Accounts, and Settings. Signals allow you to follow and copy trades from professional signal providers. Bots allow you to create and manage your trading bots using different strategies. Accounts allow you to connect and switch between your exchange accounts. Settings allow you to customize your preferences and configurations.
To connect your desired exchange to Cornix, you need to go to the Accounts tab and select Add Account. You will then see a list of supported exchanges, such as Binance, Bybit, BitMEX, and others. Choose the one you want to connect to and follow the instructions to generate and enter your API keys.
To import your existing API keys, you need to go to the Accounts tab and select Import Account. You will then see a list of supported exchanges, where you can choose the one you want to import. You will then need to enter your API keys in the format of key, secret (separated by a comma).
Cornix Security Features Review
Cornix takes security very seriously and adopts industry-standard protocols to protect your data and funds. Some of the security features of Cornix are: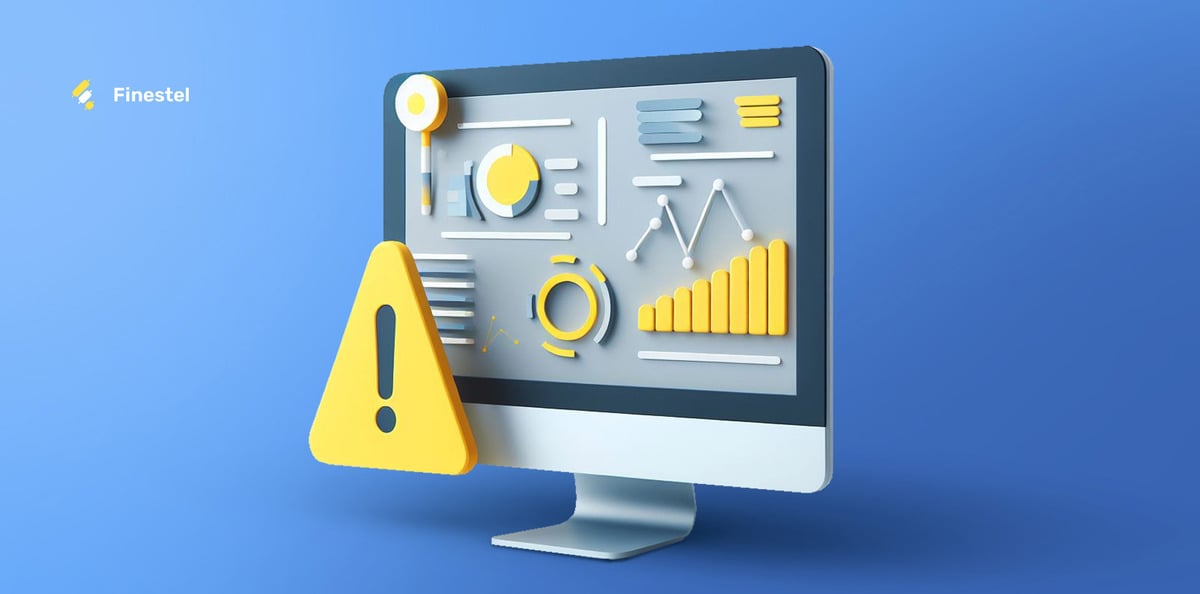 Data encryption: Cornix encrypts all your data using AES-256 encryption algorithm, which is one of the most secure encryption methods available. Your data is also stored in secure servers that comply with GDPR regulations.
API key protection: Cornix does not store your API keys on its servers but rather on your device. Your API keys are also encrypted and hashed before being sent to the bot. Cornix only requires trading permissions for your API keys, not withdrawal permissions. This means that Cornix cannot access or move your funds from your exchange account.
Two-factor authentication (2FA): Cornix supports 2FA for your Telegram account, which adds an extra layer of security for logging in and accessing the bot. You can enable 2FA from your Telegram settings or use a third-party app like Authy or Google Authenticator.
Whitelisting: Cornix allows you to whitelist specific IP addresses or devices that can access your account. This prevents unauthorized access from other locations or devices. You can enable whitelisting from your Settings tab under Security.
Session control: Cornix allows you to view and manage your active sessions on different devices. You can see when and where you logged in and log out from any device remotely. You can access session control from your Settings tab under Security.
The Best Alternatives to Cornix
In this section, we will compare Cornix with some of its alternatives and competitors, such as Finestel, 3Commas, and Tradecatcher, and highlight their unique capabilities, advantages, and disadvantages.
Finestel is a crypto trading software development company that offers a fully white-label copy trading and asset management solution. It allows professional traders or portfolio managers to build branded digital asset management firms with low cost and high efficiency. Some of the features that Finestel provides are:
Copy Trading Bot: This plan is suitable for traders with a limited number of investors and assets under management. Our copy trading bot replicates your trades in your followers' accounts at lightning speed.
White-Label Copy Trading Software: For traders with more than 10 clients or considerable AUM, we recommend using our white-label asset management software. With this plan, you can offer your services under your own brand and website, with an almost fully customizable interface and features.
Back Office Solution: various modules and functionalities designed to empower the business handling essential functions, such as automated billing, CRM, investor management, reporting, etc.
Innovative Asset Management Solutions: flexible options to meet the business's unique needs and objectives, such as proportional copy trading, scalable pricing structure, multiple exchange support, etc.
Telegram Bot: Finestel's crypto trading Telegram bot provides powerful functionality to empower traders, investment managers, signal providers, and their clients. The bot integrates with your Finestel account and exchange APIs to automate workflows.
Private Strategy Marketplace: a new service that allows white label owners to integrate top-performing trading strategies into their platform offerings seamlessly. Users can access vetted, reliable traders to provide strategy diversity, instantly expand platform capabilities and trader variety, increase options, and profit potential for their client base, and increase income for themselves. The model is based on performance-fee-sharing between the original strategy providers, the white label owners, and the clients.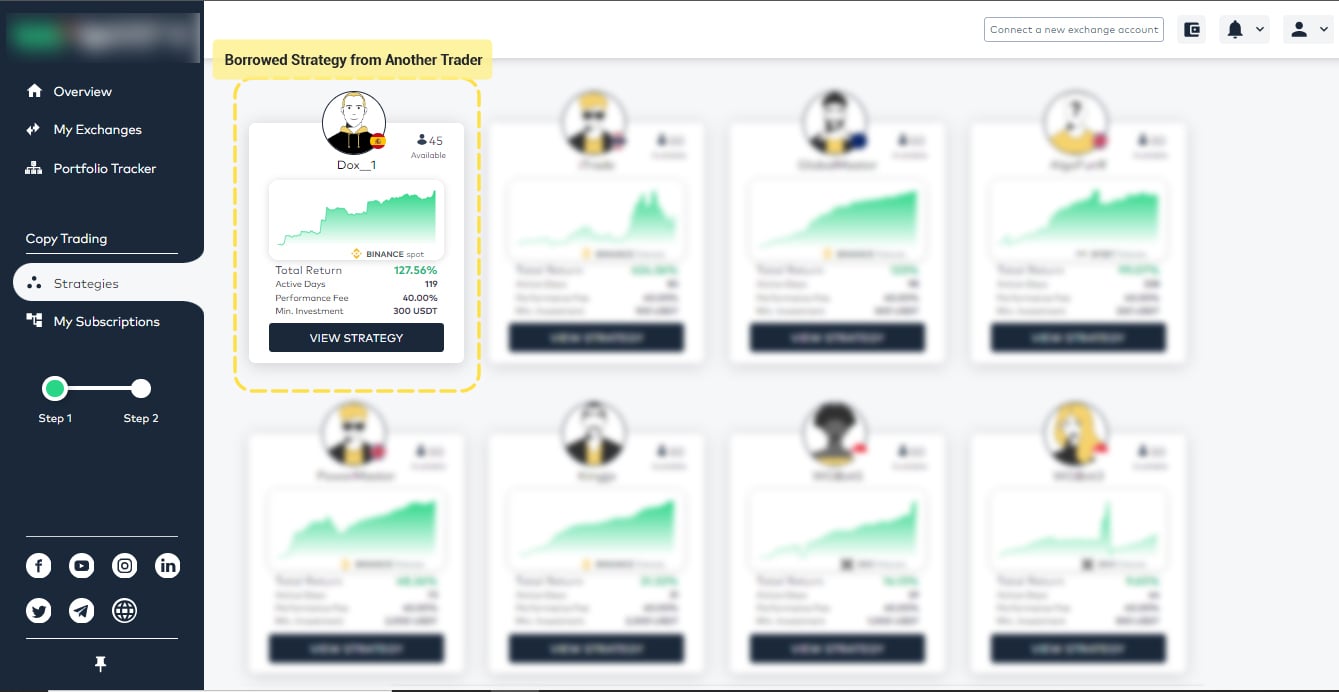 Finestel has a user-friendly interface and a comprehensive dashboard that shows the performance of the user's portfolio and clients. It also has a mobile app that allows users to access the platform on the go.
Finestel offers three pricing plans: Basic ($29/month per exchange account), Advanced (custom tier based on number of investors), and Custom (custom tier based on assets under management). The plans differ in the number of supported exchanges, available features, and cost reduction.
3Commas is a crypto trading platform that provides smart trade tools and portfolio management. It supports multiple exchanges and allows users to create custom trading bots, copy the strategies of successful traders, and set up advanced order types. Some of the features that 3Commas offers are:
Smart Trade: a tool that lets users open and close trades with predefined parameters, such as stop loss, take profit, trailing stop, and trailing take profit.
DCA Bots: bots that automatically buy more of an asset when the price drops, averaging down the entry price and increasing the potential profit.
Grid Bots: bots that place buy and sell orders at regular intervals within a specified price range, profiting from market fluctuations.
Options Bots: bots that trade options contracts on Deribit, a crypto derivatives exchange.
Signals Marketplace: a place where users can subscribe to signals from various providers and execute them automatically with 3Commas bots.
3Commas has a user-friendly interface and a comprehensive dashboard that shows the performance of the user's portfolio and bots. It also has a mobile app that allows users to access the platform on the go. 3Commas offers four pricing plans: Starter ($14.5/month), Advanced ($24.5/month), Pro ($49.5/month), and Custom (contact for quote). The plans differ in the number of supported exchanges, available features, and trading limits.
Tradecatcher
Tradecatcher is a crypto signal service that provides trading signals based on knowledge and experience. It relies on the Telegram messenger to send signals to its subscribers, who can then execute them manually or automatically with Cornix or Zignaly. Some of the benefits of Tradecatcher are:
Quality Signals: Tradecatcher claims to have a success rate of over 80% and an average monthly profit of over 100%. It also provides detailed analysis and explanation for each signal, as well as risk management tips.
Variety of Signals: Tradecatcher covers different types of signals, such as spot, margin, futures, options, and leveraged tokens. It also covers different time frames, from scalping to swing trading.
Affordable Pricing: Tradecatcher charges $29/month for its signals, which is lower than many other signal providers. It also offers a free trial for new users to test its service.
Tradecatcher has a straightforward interface that shows the current signals, past results, and performance statistics. It also has a support team that is available 24/7 to answer any questions or issues.
Cornix Alternatives Comparison Table
| | | | | |
| --- | --- | --- | --- | --- |
| Feature | Finestel | Cornix | 3Commas | Tradecatcher |
| Supported Exchanges | Binance (Spot & Futures), Kucoin (Spot & Futures), Bybit (Spot & Futures), OKX (Spot & Futures) | Binance (Spot & Futures), Huobi (Spot & Futures), Kucoin (Spot & Futures), Bybit (Spot & Futures), OKX (Spot & Futures), Bittrex, Bitmex | Binance (Spot & Futures), Bitfinex, BitMEX, Bitpanda Pro, Bitstamp, Bittrex, Bybit, CEX.IO, Coinbase Pro, Deribit, EXMO, FTX (Spot & Futures), Gate.io, Gemini, HitBTC, Huobi Global, Kraken, KuCoin, OKEx (Spot & Futures), Poloniex, YoBit | Any exchange that supports manual trading |
| Signal Providers | Users can create their own signals or use external providers | Various providers on Telegram or Discord | Signals Marketplace on 3Commas | Tradecatcher on Telegram |
| Copy Trading | Yes | Yes | Yes | Yes (with Cornix or Zignaly) |
| Trading Bots | No | No | Yes | No |
| Order Types | Market, Limit, Stop Loss, Take Profit, Trailing Stop Loss | Market, Limit, Stop Loss, Take Profit, Trailing Stop Loss, Trailing Take Profit | Market, Limit, Stop Loss, Take Profit, Trailing Stop Loss, Trailing Take Profit, Conditional Orders | Depends on the exchange and the signal provider |
| Portfolio Management | Yes | Yes | Yes | No |
| Billing System | Yes | No | No | No |
| CRM System | Yes | No | No | No |
| White Label Solution | Yes | No | No | No |
| Private Strategy Marketplace | Yes | No | No | No |
| Pricing Plans | Basic ($29/month per exchange account), Advanced (custom tier based on number of investors), Custom (custom tier based on assets under management) | Free ($0/month for 1 exchange account and 1 signal provider), Basic ($10/month for 1 exchange account and unlimited signal providers), Pro ($25/month for unlimited exchange accounts and signal providers) | Starter ($14.5/month for 1 exchange account and basic features), Advanced ($24.5/month for 5 exchange accounts and advanced features), Pro ($49.5/month for unlimited exchange accounts and all features), Custom (contact for quote) | $29/month for unlimited signals and exchanges |
Conclusion
To conclude this impartial Cornix review, it's clear the platform offers some useful trading automation, risk management, and portfolio tracking tools. Integrating many top exchanges into one interface provides helpful convenience. However, Cornix has downsides like technical issues, reliance on Telegram, and varying signal quality from providers. No auto trading platform can guarantee profits either.
For the right crypto trader who values automation, consolidated data, and moderate security, Cornix could provide an edge. But it may not be the best solution for someone desiring really advanced features, a more modern interface, or complete control over signals and strategy. There are alternatives worth considering as well that may be better suited depending on your needs and preferences as a trader. As with any platform, do your own thorough research before committing.
We hope this balanced and fair Cornix review gives you the insights needed to determine if Cornix aligns with your crypto trading approach. Reach out if you have any other specific questions we can help answer.