In the fast-paced world of forex trading, having access to reliable and profitable trading signals is the key to unlocking your full potential. But with countless options available, how do you separate the signal from the noise? Fear not, as we unveil the ultimate guide to the best forex signal Telegram groups and channels that will revolutionize your trading journey.
In the jungle of forex trading, the search for consistent profits can feel like an endless expedition. While novice traders hack their way through dense information seeking direction, experienced traders thirst for an edge to sharpen their instincts. By distilling complex market analysis into actionable trade ideas, the right signals guide traders of all skill levels. Though the path contains twists and turns, profitable signals illuminate the way forward.
Whether you're a seasoned trader seeking to fine-tune your strategies or a novice looking for a guiding light, these handpicked trading groups and channels offer a treasure trove of invaluable insights, real-time market analysis, and meticulously crafted trading signals. Join us as we delve into the top 5 forex signal provider groups and channels.
What Are Forex Signal Telegram Channels and Groups
Forex signals Telegram channels and groups are online communities where traders come together to share valuable insights, trading signals, and analyses pertaining to the foreign exchange (forex) market. These channels and groups are hosted on the Telegram messaging platform, enabling seamless real-time communication and information exchange among members.
The primary purpose of forex signal Telegram channels and groups is to facilitate the exchange of trading ideas and recommendations. Within these communities, signal providers carefully analyze market conditions, identify potential trading opportunities, and share their signals with fellow members.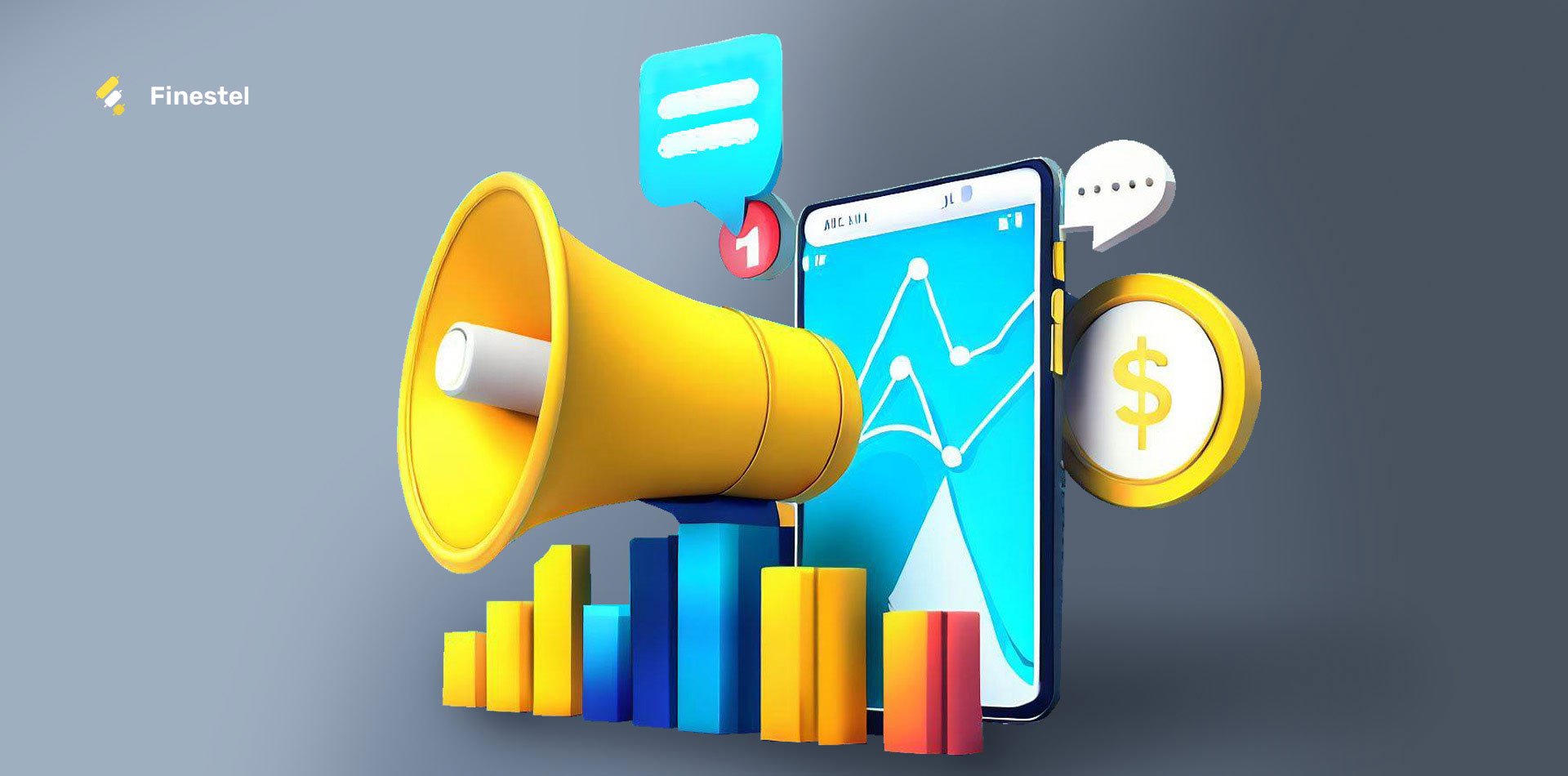 The shared signals typically encompass crucial details such as entry and exit points, stop-loss and take-profit levels, and other pertinent information that aids traders in executing their trades effectively. Traders can utilize these signals as a reference or incorporate them into their own trading strategies.
Both novice and experienced traders can benefit from joining forex signal Telegram channels and groups. Novice traders can gain valuable knowledge from seasoned traders, acquiring insights into market analysis and trading techniques. On the other hand, experienced traders can leverage the collective wisdom of the community, gaining fresh perspectives on the forex market.
Are Copy Trading Platforms More Reliable than Forex Signal Groups?
Copy-trading platforms and Telegram forex signal provider groups share a common goal of providing traders with valuable insights and opportunities. However, their approach differs. Copy-trading platforms enable traders to automatically replicate the trades made by experienced investors, while forex signal groups deliver real-time trading signals from expert analysts.
Investors who want to test the effectiveness of their trades in the market can utilize copy trading platforms. These platforms are generally more dependable compared to Telegram signal groups. Although Telegram enables people to create channels and groups, it is important not to overlook its potential to deliver signals. However, copy trading platforms are predominantly available as websites and apps and operate under regulated standards.
The Best of Both Worlds: Integrating Copy Trading and Telegram for Optimal Results
Finestel is a prominent trading solution provider software in the cryptocurrency industry. Originally conceived as the ultimate copy trading platform, the company has since transformed into a white label copy trading software. Its primary focus is catering to the needs of traders and investors in the cryptocurrency market. With a comprehensive suite of features, Finestel offers an all-in-one package that is particularly appealing to individuals keen on engaging in copy trading.
With Finestel, experience the ultimate solution for forex traders looking to venture into crypto trading and effectively manage social media signals.
Finestel offers an unparalleled solution for traders to manage social media signals and maximize crypto copy trading efficiency. As a prominent crypto copy trading software, Finestel allows the seamless transformation of Telegram and Twitter accounts into fully-featured investment businesses. The customizable dashboard integrates diverse platforms into one streamlined experience.
Finestel provides robust tools to enhance signal trading productivity:
Automated Telegram bot for real-time alerts and tracking
Brandable trading signals to elevate credibility
Marketing capabilities to expand client reach
Options to add independent traders
For investors following signals, Finestel enables earning passive income by referring other traders. This creates mutual benefits and prosperity.
With its cutting-edge capabilities, Finestel is the ultimate platform for taking signal trading to the next level. Experience simplified social media integration, marketing enhancements, passive income opportunities, and elite crypto copy trading – all from one powerful solution.
Finestel's Automated Telegram Bot
Finestel's crypto trading Telegram bot provides powerful functionality to empower traders, investment managers, signal providers and their clients. The bot integrates with your Finestel account and exchange APIs to automate workflows.
Portfolio Tracking: The bot enables fully automated portfolio tracking and reporting directly in Telegram. Simply connect your exchange accounts like OKX, Binance, Kucoin, etc to Finestel. Then set up customizable scheduled reports (daily, weekly or monthly) containing performance metrics for all your connected portfolios. For example, your daily report can show:
Total portfolio value across all exchanges
Returns for each exchange account
Best and worst performing assets
Sharpe ratio and other metrics
This gives you an easy consolidated view of your crypto investments in one place, simplifying tracking across multiple portfolios.
Client Reporting: For Finestel users running a crypto investment management business, you can get comprehensive client reports in Telegram. For example, as a signal provider your reports may contain:
New user signups to your Finestel copy trading platform
Active subscribers and cancellations
Alerts on errors executing trades on client accounts
Partial filling of client orders
Most popular copied traders
This gives complete visibility into client operations and copy trading activities, streamlining your admin workflows.
Signal Broadcasting: You can use the bot to easily broadcast your trading signals or tips to followers on Telegram. Simply enter the key details (entry price, stops, targets etc.) into a template. With one click, the bot generates a nicely formatted, branded signal post and publishes it across all your connected groups and channels. This saves immense time versus manually creating and posting each signal.
Signal Copy Trading: Beyond broadcasting, the bot also enables seamless execution your signal trades:
a) On your own exchange account connected to Finestel
b) Across your client accounts connected via Finestel copy trading
For a), you just need to connect your exchange API for trade execution access.
For b), your clients connect their exchange accounts to copy trade your portfolio. When you enter a signal in the bot, it executes on your account. Your clients' accounts instantly mirror the trade thanks to Finestel's copy engine.
Branded Bot:
As a white label partner, you can offer a version of the Finestel bot branded with your business name and logo. For example, your clients could use your branded bot for portfolio tracking, reporting, etc. without any Finestel branding visible. This provides a seamless experience.
In summary, Finestel's Telegram bot delivers powerful automation and convenience for crypto traders and businesses. The bot integrates deeply with your Finestel account and exchange APIs to provide portfolio tracking, client reporting, signal broadcasting, and copy trading execution all directly within Telegram.
How to Get Started?
After connecting an account in the Finestel dashboard settings, users are able to activate real-time alerts and performance reports to be sent directly to Telegram. The level of customization provides the exact notifications needed to operate the business.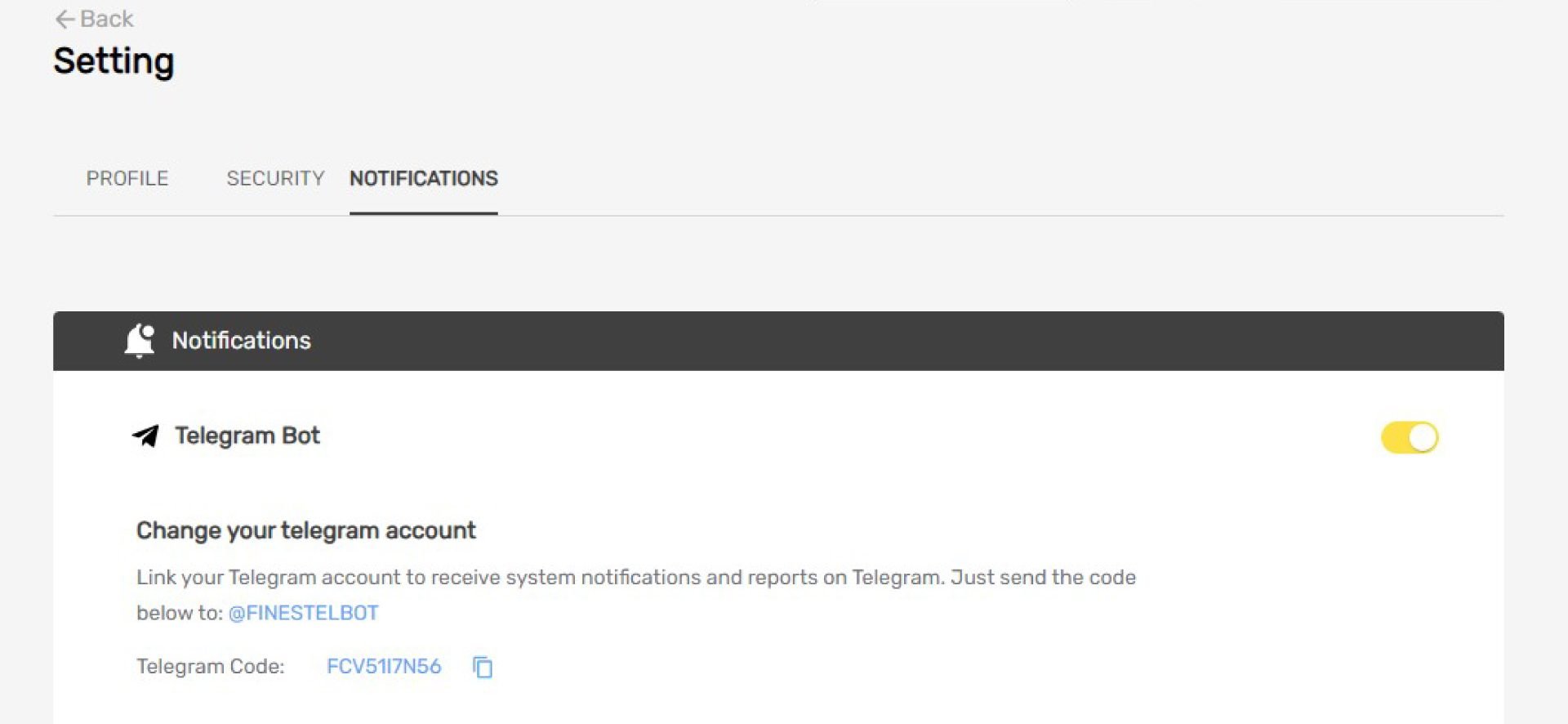 For example, the bot can be set up to alert when:
New investors sign up to copy the platform's trades
Existing copiers cancel their subscriptions
There are exchange connection errors that could disrupt trading
Orders are placed, filled or cancelled across linked accounts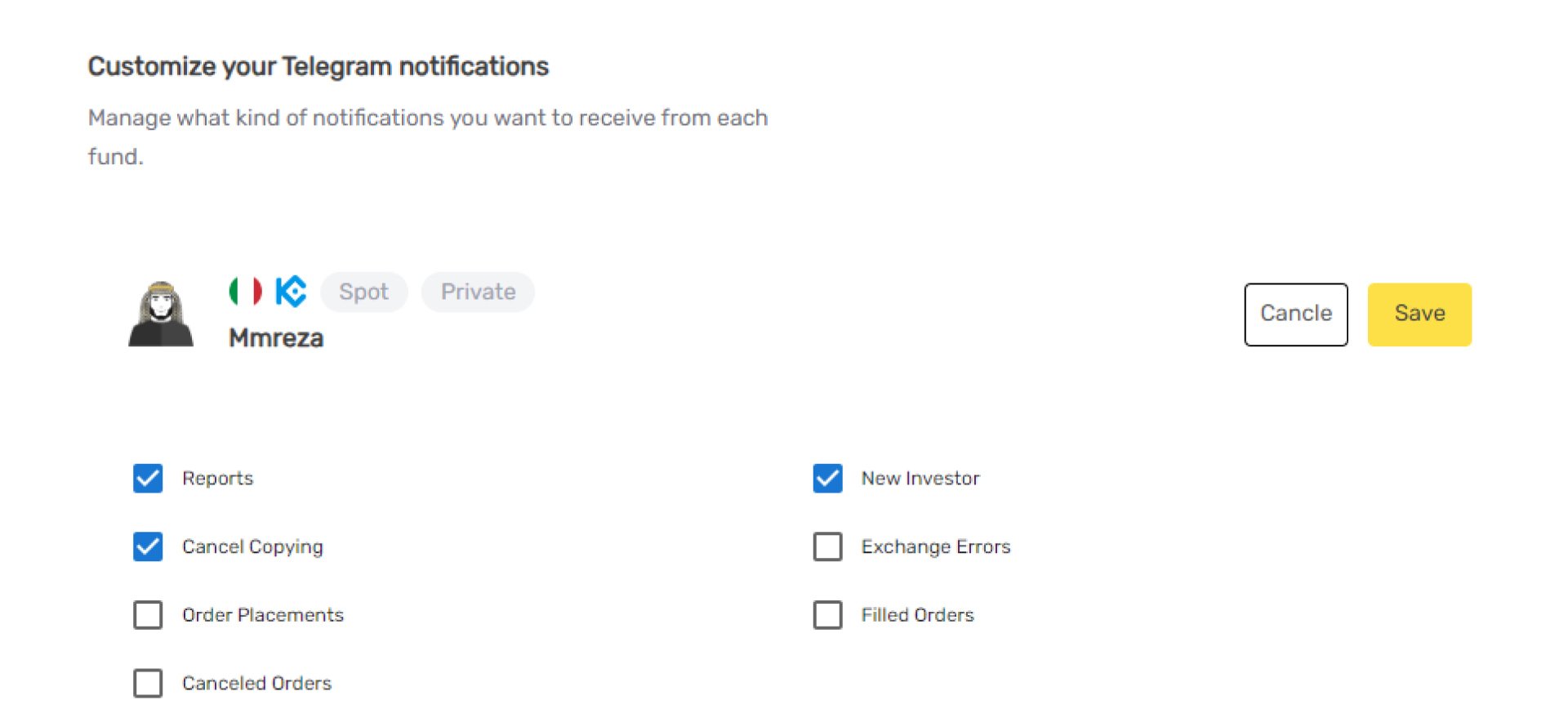 The bot also gives quick access to detailed performance tracking right in Telegram. Profits, copier growth, returns, and other metrics are monitorable in real-time. Additionally, the integrated portfolio tracker lets users check balances and returns for all connected exchanges in one consolidated view.
As a signal provider, the bot allows swiftly publishing signals to a network that will execute trades across all linked Finestel accounts.
With real-time alerts and data, Finestel's top Telegram trading bot integration allows traders to efficiently stay on top of platform operations. It is a highly recommended activation for anyone managing a crypto copy trading service with Finestel.
Tips for Finding Reliable Forex Signal Telegram Groups
Finding reliable forex signal Telegram groups is essential for traders seeking accurate insights and profitable trading opportunities. Here are some valuable tips to help you identify trustworthy groups and avoid potential pitfalls:
Track Record and Performance: Checking the group's track record and performance history is necessary. Investors also must check for proof of constant profitability and study if the risk-reward ratio is good. A reliable group will be transparent about its past signals and results.
Frequency and Quality of Signals: Users must assess the quality of signals these groups provide. Normally trustworthy groups deliver opportunely updates. These signal providers offer almost exact entry/exit points and define SL and TP levels.
Support and Community: We recommend that investors choose groups with active support and a community of traders to consult with them if necessary. Certainly, interacting with other traders/investors gives valuable insights.
Subscription Cost: The subscription fee is essential when choosing among these Telegram groups or channels. However, the cost is an important aspect, but the value of the delivered services requires one to pay enough attention.
If Investors and traders follow these tips, they can increase their chances of finding a reliable forex signal Telegram group that meets trading needs. Please remember to choose groups with enough proven track records of accuracy and credibility.
Red Flags in Forex Signal Telegram Groups: Watch Out for These
Forex signal Telegram groups have gained popularity as a means of receiving trading recommendations and analysis from purported experts.
While some of these groups may genuinely provide valuable insights, there are several red flags that traders must be cautious of. Awareness of these warning signs can help investors avoid scams and make informed decisions when engaging with such groups. Here are some indicators to watch out for:
Questionable sources: If the administrators or signal providers in the group are anonymous or unverified, it raises concerns about their credibility and intentions. Look for groups where the identities and track records of the administrators and signal providers are known.
Unrealistic profit claims: Be wary of groups that promise guaranteed profits or consistently high returns. Forex trading involves risks, and no one can guarantee profits. If the group's claims seem too good to be true, they probably are.
Lack of transparency: Reliable Forex signal groups should provide transparent information about their trading strategies, risk management techniques, and past performance. If the group is not open about these aspects or refuses to share their performance history, it's a red flag.
Excessive signal frequency: Some groups may overwhelm their members with many signals, often with conflicting recommendations. This may indicate that the group prioritizes quantity over quality. Look for groups that focus on providing high-quality signals.
Promotion of affiliate links or paid services: If the group frequently promotes affiliate links or paid services without offering substantial value, it may suggest that their main goal is to earn commissions rather than help traders succeed. Look for groups that prioritize providing valuable insights and analysis.
Neglecting risk management: Forex trading involves managing risks, and a reputable signal group should emphasize the importance of risk management. If the group consistently ignores or downplays risk management, it's a warning sign.
Inconsistent or unreliable signals: Pay attention to the accuracy and consistency of the signals provided by the group. If the signals frequently result in losses or the group's performance is inconsistent, it suggests a lack of expertise or a potential scam.
Remember to conduct thorough research and due diligence before joining any Forex signal Telegram group. Look for reviews, testimonials, and feedback from other traders to assess the group's credibility. Additionally, consider seeking advice from a financial advisor or experienced trader for a second opinion.
Top 5 Forex Signals Telegram Groups/Channels
Navigating the complexities of the Forex market requires timely and reliable information. Forex signals Telegram groups and channels have become essential resources for traders seeking expert insights and trade recommendations. Here are the top 5 Telegram communities that consistently deliver valuable signals to help you succeed in Forex trading:
1. GoldSignals.io
GoldSignals.io is a well-known forex signal provider that specializes in delivering excellent XAU/USD trading signals. Traders can rely on the signals' accuracy and quality due to the impressive 90% profitability rate and favorable risk-reward ratio. These signals are conveniently sent to a private Telegram group, which offers timely and reliable trading opportunities.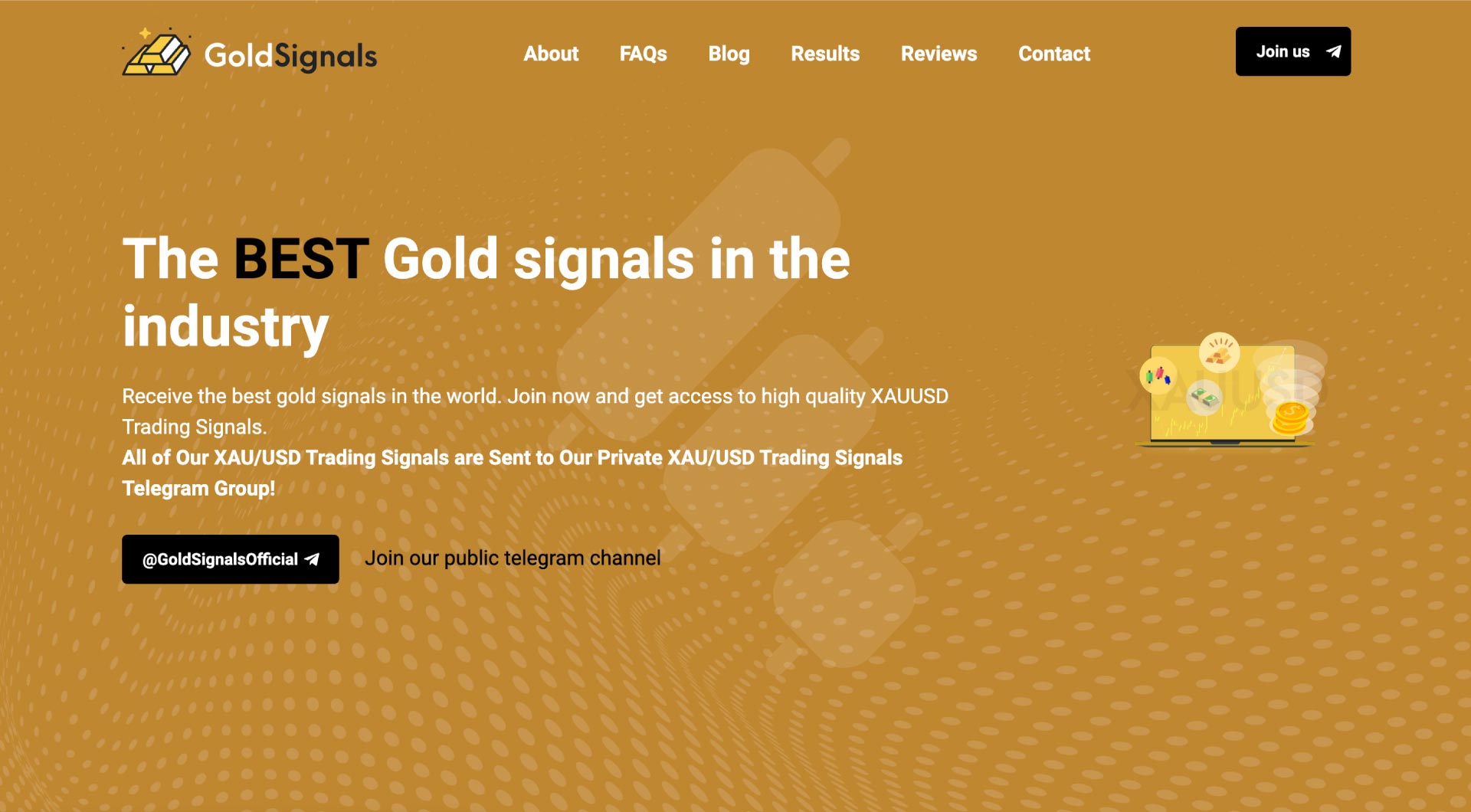 In addition, GoldSignals.io provides 24/7 customer support, ensuring traders receive prompt assistance when needed. Their subscription plans cater to diverse preferences. For example, the monthly option, priced at £89, offers access to swing signals, intraday signals, and an exclusive analysis channel. If you're looking for a long-term solution, the lifetime plan, priced at £799, provides lifetime access to all services, future updates, and enhancements. This empowers traders to benefit from their expertise continuously.
2. ForexSignals.io
ForexSignals.io caters to both free and paid subscribers, offering a diverse range of services. The free channel provides valuable trading tips for fiat currency pairs and occasional trading reports from the VIP group. As a forex signal provider utilizing Telegram as its primary communication platform, ForexSignals.io boasts a commendable accuracy rate ranging from 70% to 90% and a favorable profit-to-loss ratio.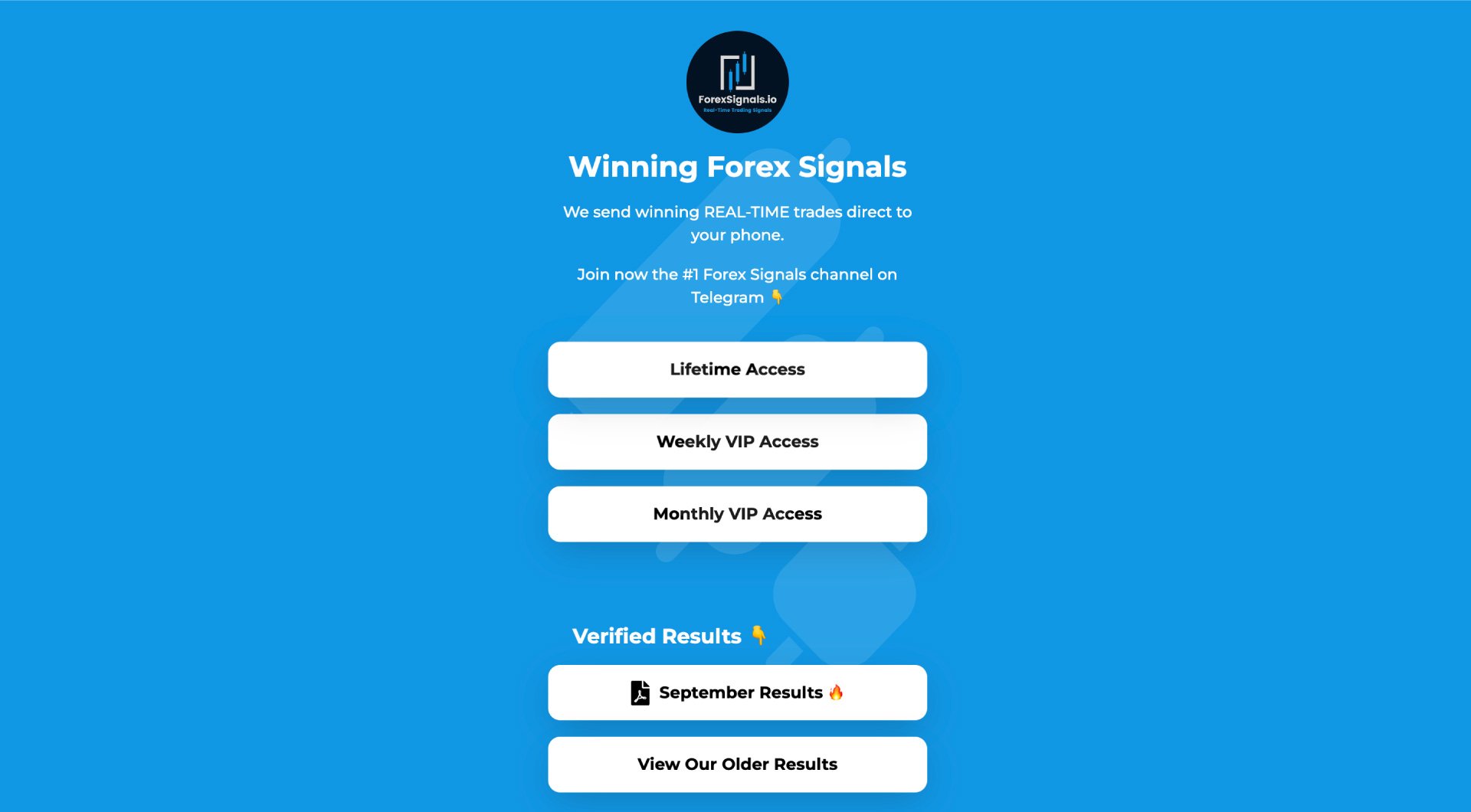 At ForexSignals.io, we have designed three subscription plans that cater to the unique requirements of traders. Our basic plan is priced at $49 per month and offers access to a group that generates 3-5 signals daily. For more advanced benefits, our premium plan, priced at $99 per month, provides access to two groups that generate 6-10 signals daily. Our VIP plan is priced at $199 per month, and it offers the most comprehensive experience, with access to three groups that generate 11-15 signals daily.
3. FXPremiere.com
FXPremiere.com currently has two free and VIP Telegram channels and claims to be the best Forex signals provider. This Telegram channel offers one daily signal on their free channel and shares some trading strategies. When compared to other Forex signals telegram channels and groups, it stands out as a good option. The VIP channel provides approximately 15 signals daily, with a success rate of 70%. Membership fees range from $37 per month to $500 for lifetime access.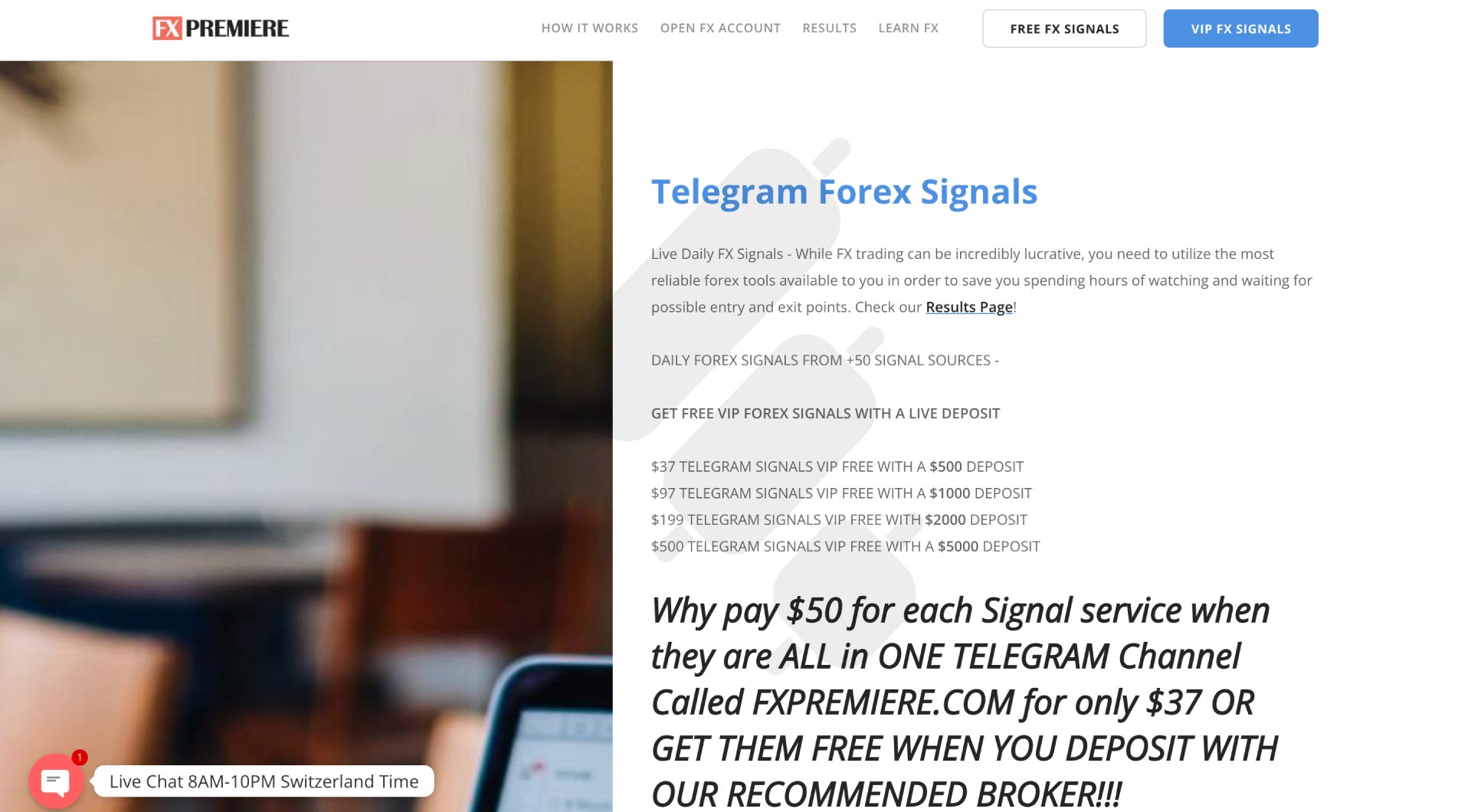 4. Free Signals Pro
Free Signals Pro is another Telegram Forex signals provider channel that provides free Forex signals daily.
This Telegram channel offers Forex signals for free, which followers can use to make a profit. Free Signals is dedicated solely to Forex signals and publishes trading reports. It is especially useful for beginner traders who need guidance in identifying opportunities and making trades. However, some traders may require more than one signal daily.
5. ApexBull
ApexBull, with about a decade of experience, is a "Forex signals telegram channel" for neophyte traders looking for trustworthy Forex signals. This Telegram channel provides up to three daily Forex signals that are highly accurate.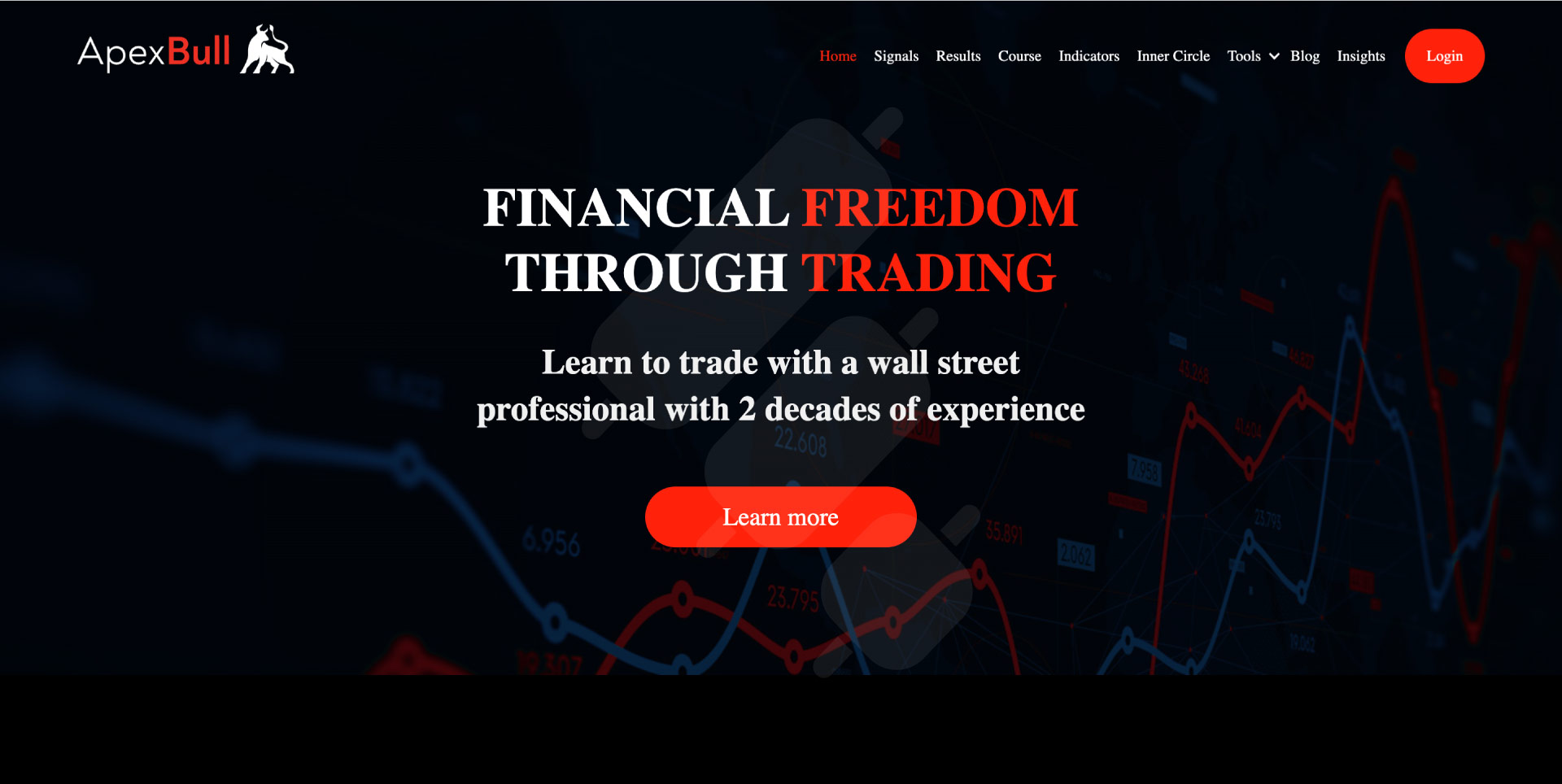 ApexBull offers free Forex signals and keeps members updated on price movements in various currency pairs by regularly sending Forex news. However, there may be instances where the accuracy of the Forex signals provided needs to be improved. The channel is run by Wall Street veterans who oversee financial markets and Wall Street. It is one of the largest Forex trading Telegram channels with thousands of subscribers. They provide daily trading opportunities and coverage of all Forex pairs.
The ApexBull Hedge Fund Inner Circle Package costs $1999 for lifetime access. It includes the Fundamentals Course, Indicators & 12 Months PERSONALIZED 1 on 1 Training with Private Trading Room. They also offer a monthly VIP package for $99 which includes the Apex Scalper AI.
Top 5 Forex Signals Telegram Channels and Groups Compared
| Channels / Groups | GoldSignals.io | ForexSignals.io | FXPremiere.com | Free Signals Pro | ApexBull |
| --- | --- | --- | --- | --- | --- |
| Signal Quality | High | High | Medium-High | Medium | High |
| Signal Accuracy | 85% | 80% | 75% | 70% | 90% |
| Frequency | 5-10/day | 3-8/day | 2-5/day | 1-3/day | 6-12/day |
| Signal Types | Forex, Gold | Forex, Crypto | Forex, Indices | Forex | Forex, Stocks |
| Technical Analysis | Yes | Yes | Yes | No | Yes |
| Fundamental Analysis | Yes | Yes | Yes | No | Yes |
| User Support | Yes | Yes | Yes | No | Yes |
| Free Signals | Yes (limited) | Yes (limited) | Yes (limited) | Yes | No |
| Premium Service | Yes | Yes | Yes | Yes | Yes |
| Subscription fee | $79/Month | $99/Month | $49/Month | Free/Paid plans | $129/Month |
The Best Forex Telegram Groups/Channels Infographic
Conclusion
Traders and investors often use Telegram to share trading ideas, techniques, and signals. However, it's crucial to select the correct group or channel to avoid losing money. To ensure reliable signals, investors should evaluate backtracking, user feedback, and account history carefully.
When choosing a signal provider, it's essential to have a solid understanding of your abilities and mental factors. Knowledge of the crypto or forex markets is valuable, and it's crucial to implement effective risk management strategies to mitigate potential risks. Beginners can benefit from selecting the "Best free forex signal telegram groups or channels" to make informed decisions and improve their trades.
FAQ
What are Forex signal groups?
Forex signal groups are spaces, usually on Telegram, where traders share valuable market insights and trading signals with their followers. These groups offer real-time updates and help traders stay informed about market trends and potential trading opportunities.
How can I join top Forex signal groups?
You can search for reputable groups on Telegram or other social media platforms to join top Forex signal groups. Look for groups with a track record of consistent profitability and positive user reviews. Some groups may require a subscription fee to access their premium services.
How accurate are the signals provided in forex telegram groups and channels?
The accuracy of signals provided in forex Telegram groups and channels varies from group to group. Choosing groups with a proven track record of accurate signals and transparent performance history is essential. User feedback and reviews can also provide insights into the signal's accuracy.
Is there a fee to join these forex signal groups?
Some forex signal groups offer free signals, while others require a subscription fee to access their premium services. Depending on the level of delivery by these channels and groups, the cost of joining these groups can vary depending on the level of service and features offered.
What signals are provided in forex Telegram groups and channels?
Forex Telegram groups and channels provide a range of long, medium, and short-term signals. These signals frequently determine entry and exit points, SL, and TP levels and help traders make informed decisions.