Briefly, Finestel Pro is a white label crypto asset management software in the industry. This software was primarily designed for professional crypto asset managers and traders to manage and maintain their community of clients' crypto portfolios, investments, and trades using only one dashboard and powered by Finesel's robust copy trading.
Apply for a Finestel Pro Demo right now!
What Needs in the Crypto Asset Management Market Does Finestel Pro Address?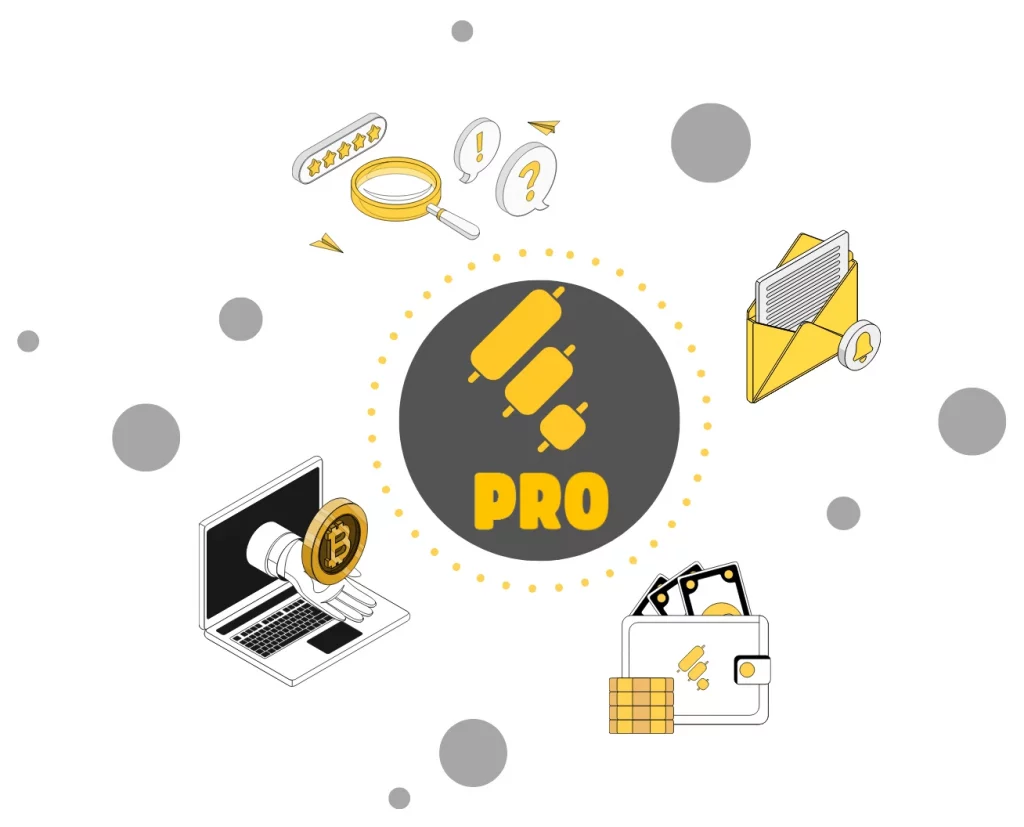 First, take a look at the list below. These are what the crypto asset managers have been demanding the most in the industry:
Client Management:

an automated reliable software, platform or system to manage, maintain and record crypto investment firms' or pro traders' customer relationships and their histories.
Billing System:

non-custodial crypto asset management (via API access) needs an automated settlement system between the firm, asset manager, or trader and their clients.
Order Execution:

a software to place/cancel/edit order set executions (SL, TP, OCO, leverage…) with high accuracy, fast, and in an optimum way in the clients' exchange accounts.
Reporting:

a live reporting system to track positions, P&L, and portfolios via various channels, which also creates reports in different formats to keep clients informed about their investments' performances, payments, etc.
Customer Support:

such as live chat and ticketing system to keep in touch with the clients.
Marketing:

tools and services to promote crypto asset management services over various platforms such as social media posts, email marketing, affiliate marketing, etc.
We learned those and built a crypto copy trading platform called Finestel. After a couple of years of collecting Finestel traders' feedback (highlights in the list below), we learned a new thing that opened new doors! 
Many traders needed different billing models (subscription fee, performance fee, or combined).

Most traders didn't want their clients to see other trader accounts on the

Explore Traders

page.
A Secret Sauce To Bring Crypto Asset Management Services to The Perfection
We wanted to build the perfect platform for the industry that provides integrated solutions for all the demands, but the feedback proved we need a secret sauce called personalization.
There were a variety of preferences ahead of us that we couldn't meet on one social trading platform, BUT, we actually could modify our platform to all those preferences! We found a massive gap in the industry for:
"A fully personalized crypto asset management software"
That its tools & services are fully customizable, a white label copy trading product.
What Is a White Label Product?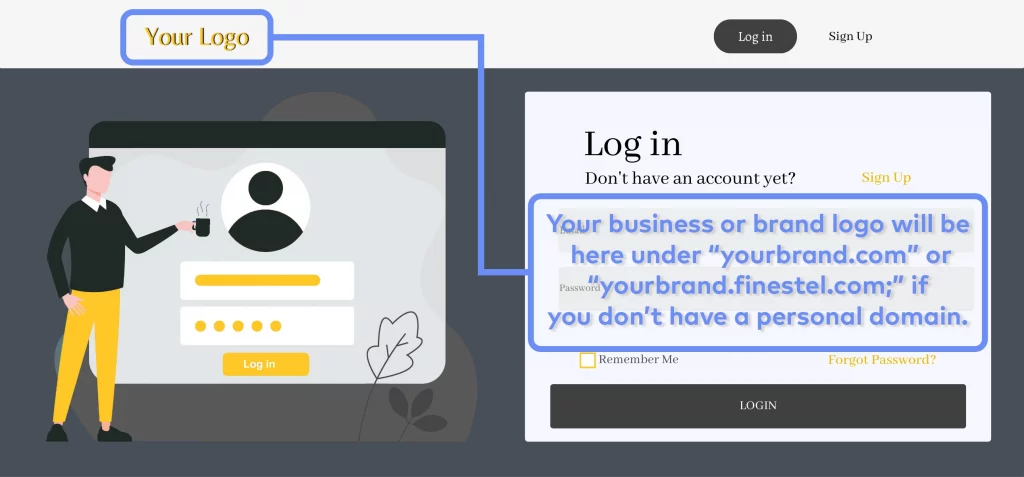 A white label product, service, or in our case, software is someone's (company, manufacturer, etc.) product with no brands or "label" on it. So anyone can buy and rebrand it and then sell it as their own product.
How Does Finestel Pro Cater to The Industry's Needs?
So when you request your personalized Finestel Pro, you'll receive it with your brand name, domain/subdomain address, logo, color, email, etc., etc., etc… Just check the image below: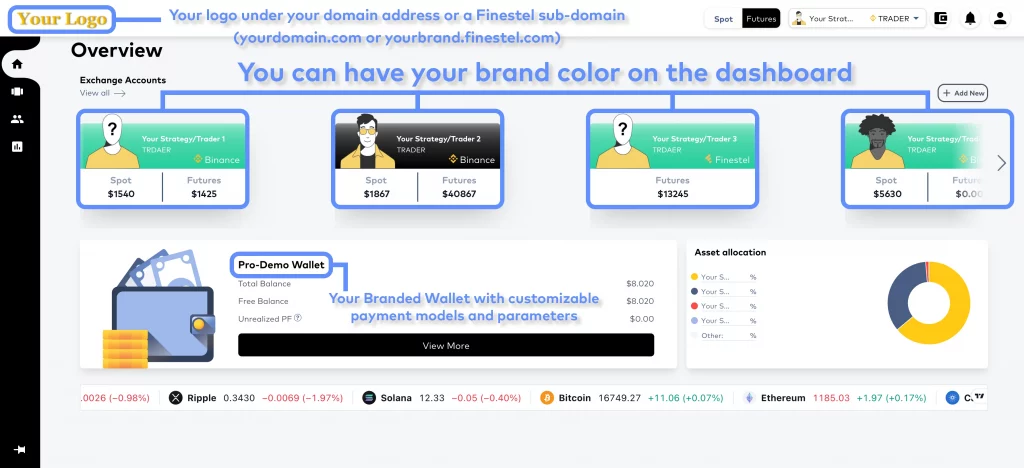 I mean, we literally give you the whole platform, with your brand on it! And from there, you can customize all the solutions Finestel Pro – or your brand new crypto asset management software – provides to your preferences: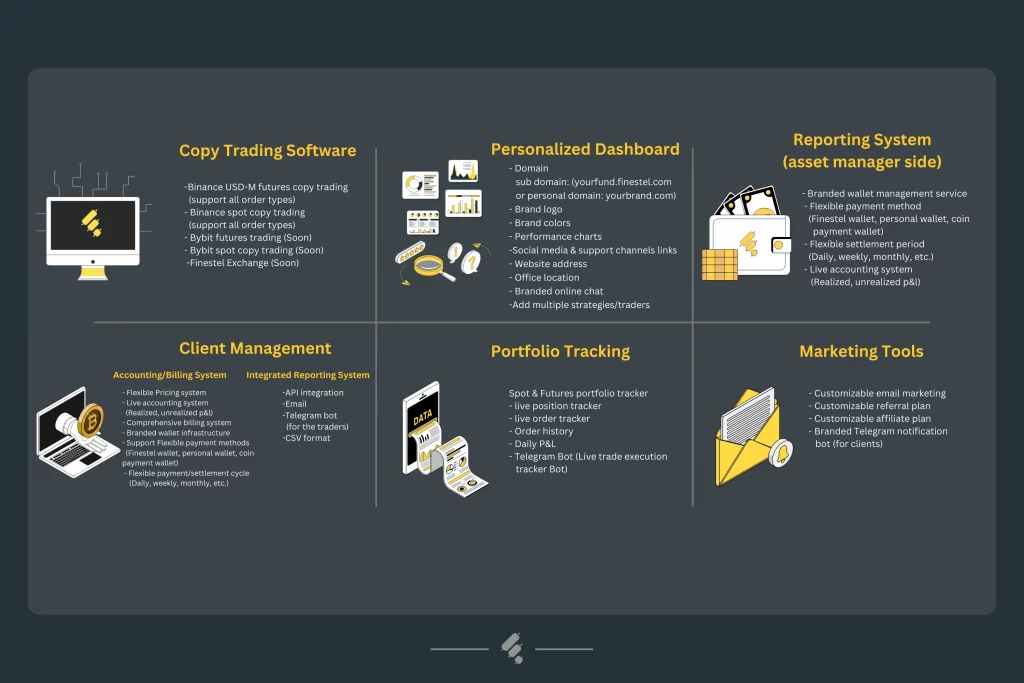 Client Management:

From wallet & API management to available crypto funds & strategies for your clients to invest in, you can customize everything and watch your services running automatically and smoothly after setting up.

Billing System:

You can customize an automated billing system with variable cycles for your client using subscription, management, and performance fees, or a combination of two or all of them.

Order Execution:

Finestel Pro can place up to one million order replications per second between the exchange accounts simultaneously and proportionally with all the order set details (SL, TP, SM, TS, market, limit, OCO, cross, isolated, leverage…).

Reporting:

You can customize from adding/removing/modifying parameters in order history tables (CVS export) up to branded emails, Telegram bots, and any API integrations.

Customer Support:

You'll have access to customize your preferred customer support (through branded mail, Telegram bot, live chat), or integrate it with your currently running business; you are in direct contact with your clients, not us! However, you'll have access to a Finestel Telegram group to be in direct contact with the technical team or a 24/7 live support agent.

Marketing Tools:

You'll have a branded email service to plan your marketing campaigns with, referral and affiliate programs to promote your crypto asset management services through, and a social media section to connect your Telegram channel, Discord server, so on and so forth. Plus, affiliate marketers can close affiliation deals with crypto traders, signal providers, or strategy developers and add them to their crypto asset management software, for their community to invest in; what software?! We got your back. Don't tell anybody, BTW!
That was how we responded to the market demand. Now, let's tell you about the tools, services, and personalizations that make those possible, in detail.
Delving Deeper Into What Services, Tools, & Personalizations Finestel Pro Provides
Before listing and breaking down Finestel Pro's tools and services, let me tell you that currently, there is no set up fee for ordering a personalized Finestel Pro (early access). We'll talk about fees further below under the Pricing section.
Finestel Pro Services
Below are the crypto asset management main services you can provide to your community of clients using Finestel Pro; with your brand on it, though.
Customizable Billing System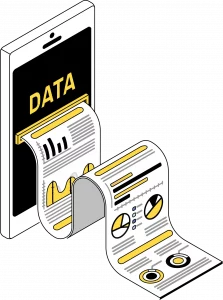 You can design and deploy flexible billing systems and settlement cycles (daily, weekly, monthly) using Performance, Management fee (soon), and Subscription fees, a combination of two or all of them.
Customizable Reporting System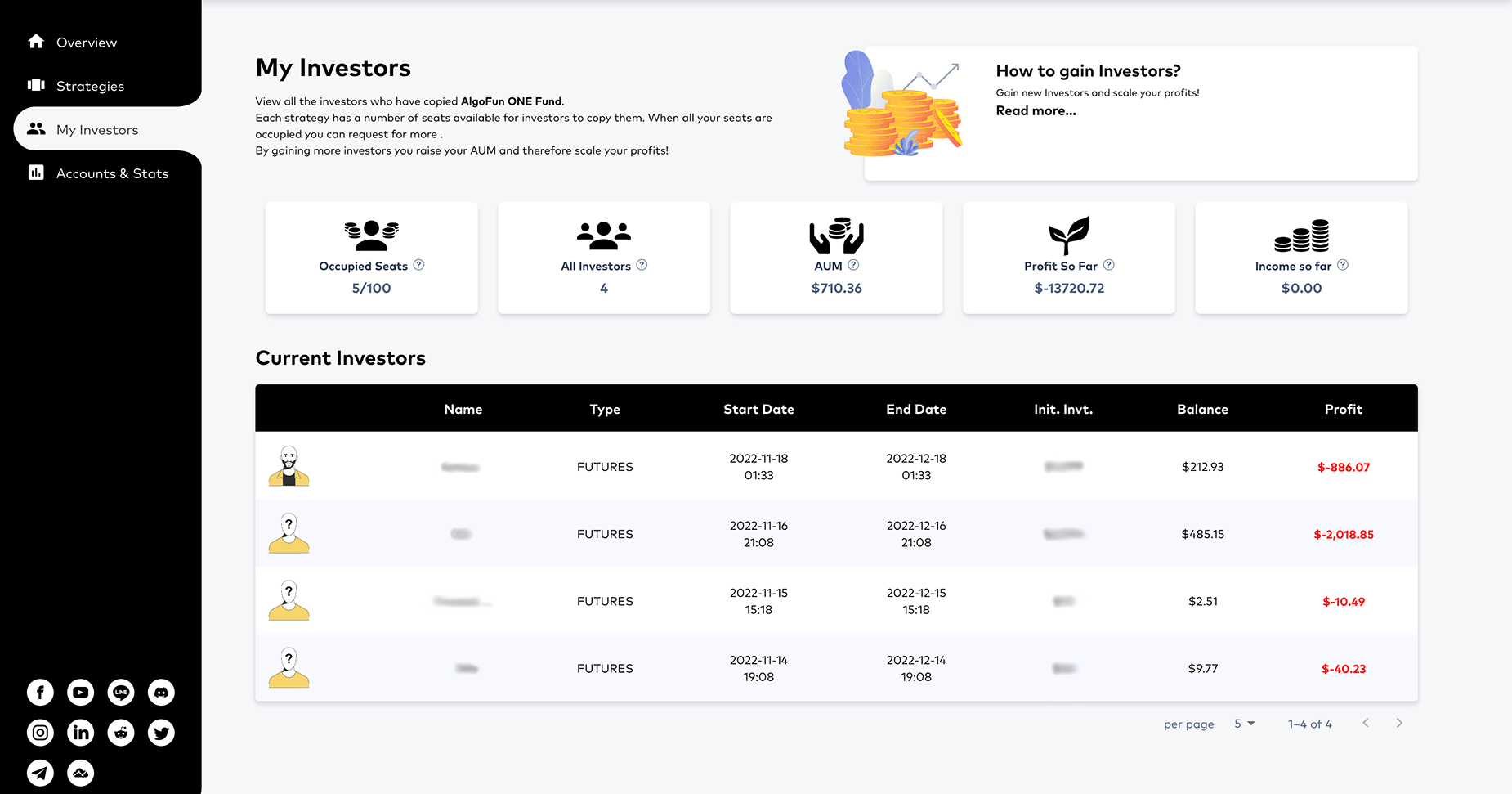 You can add/remove/modify parameters and customize your preferred reporting system, use API integrations to provide extended and comprehensive reports to your clients via emails & Telegram bots. Also, export in CSV format is available for you and your clients.
Customizable Support
We are not in direct contact with your clients; you are! Using fully modifiable branded live chat, email ticketing service, and a Telegram group or bot. Besides, you will be in direct contact with Finestel's technical team and a personal agent on a Telegram group for 24/7 customer support.
Finestel Pro Tools
To deliver the services listed above, Finestel Pro arms your business with the tools below:
Crypto Portfolio Tracker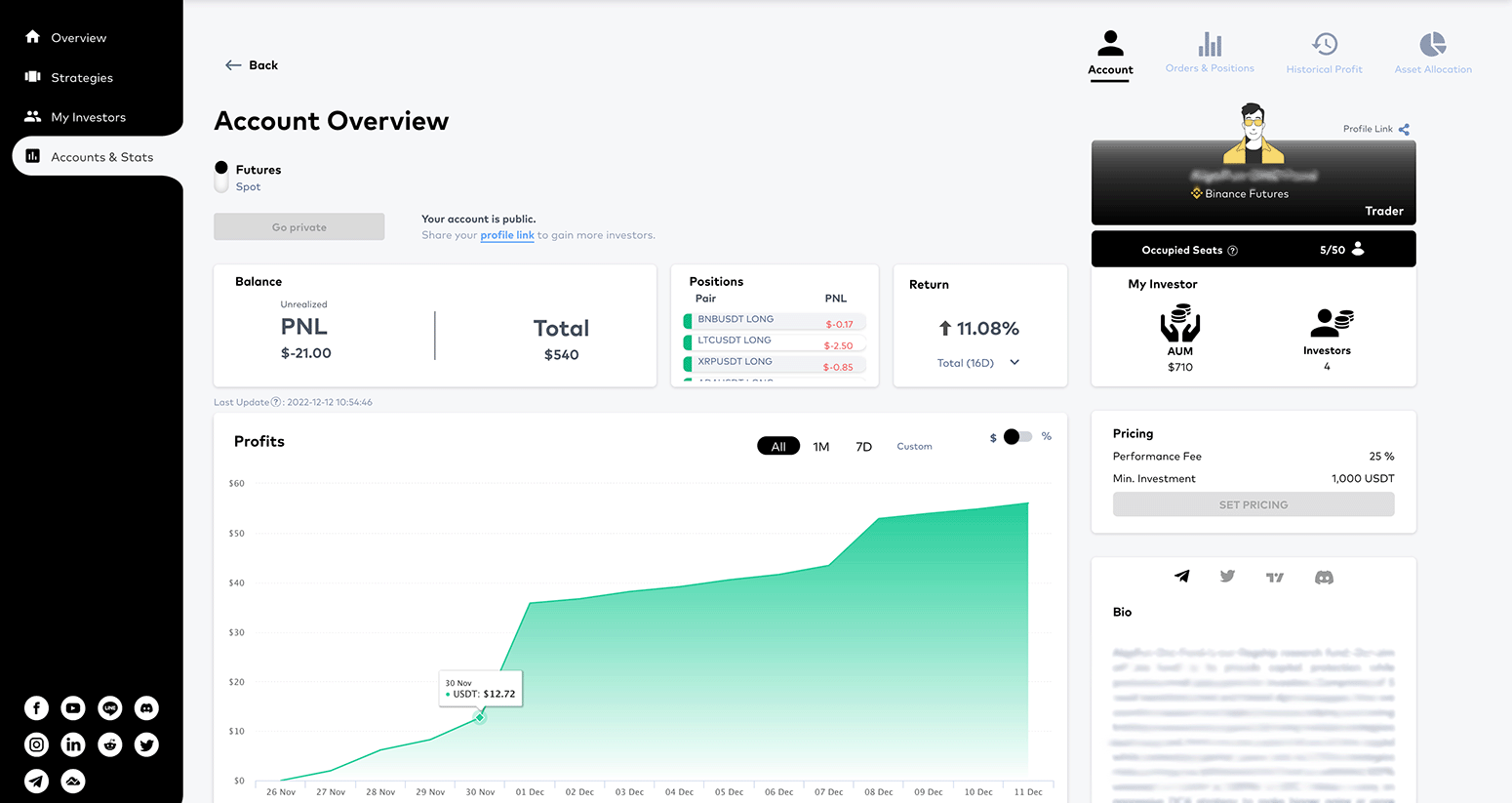 You can follow changes in the spot & USDⓢ-M (USDT, BUSD,…) futures markets of all your exchange accounts in one dashboard and check all your accounts' performance history, daily P&L, track all your open orders and positions live on the platform.
Using this tool, you'll be able to check your exchange accounts' portfolios by switching between them on the dashboard instead of logging into multiple exchange accounts.
Crypto Copy Trading Bot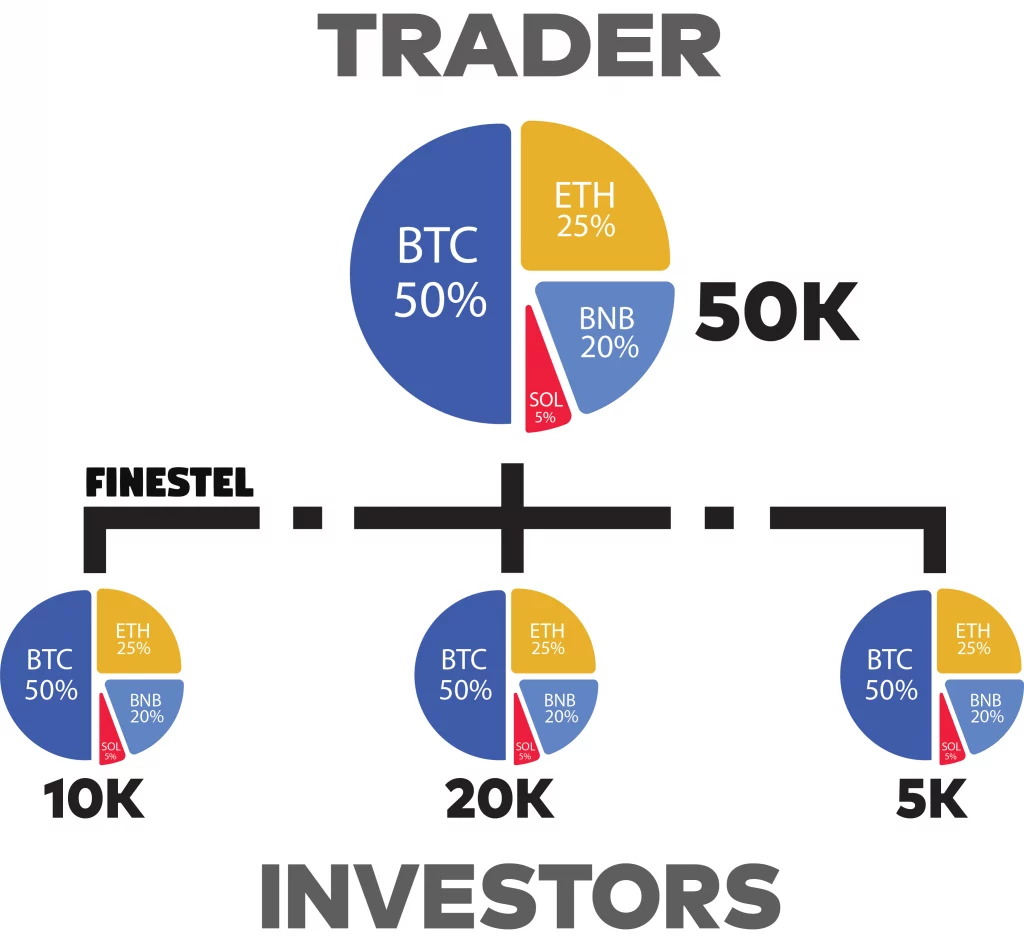 Binance

&

KuCoin

proportional Spot market copy trading through order set replication (all order types).

Binance USDⓢ-M futures

 deproportional order set replication (all order types). Check the embedded YouTube video below.

Bybit Spot & Futures

markets copy trading.

Copy Trading on Finestel Exchange (soon).
Marketing Tools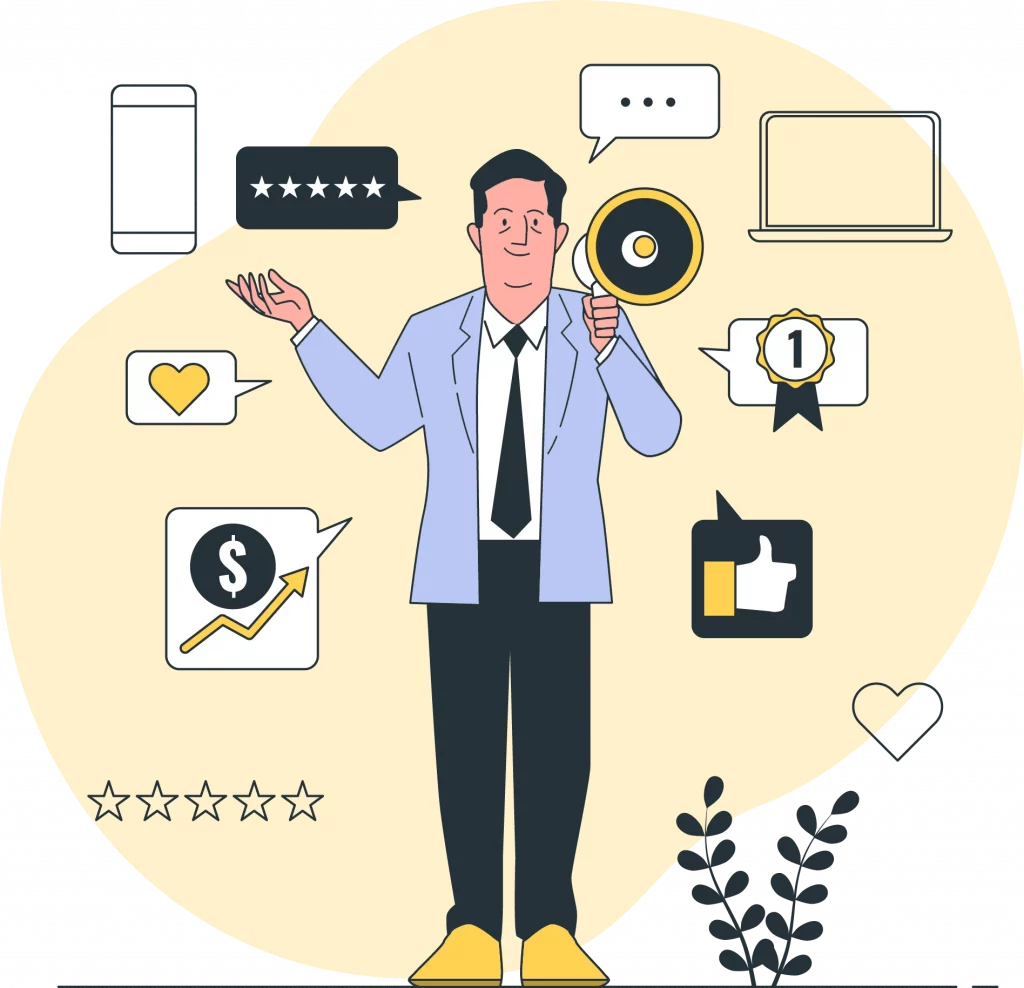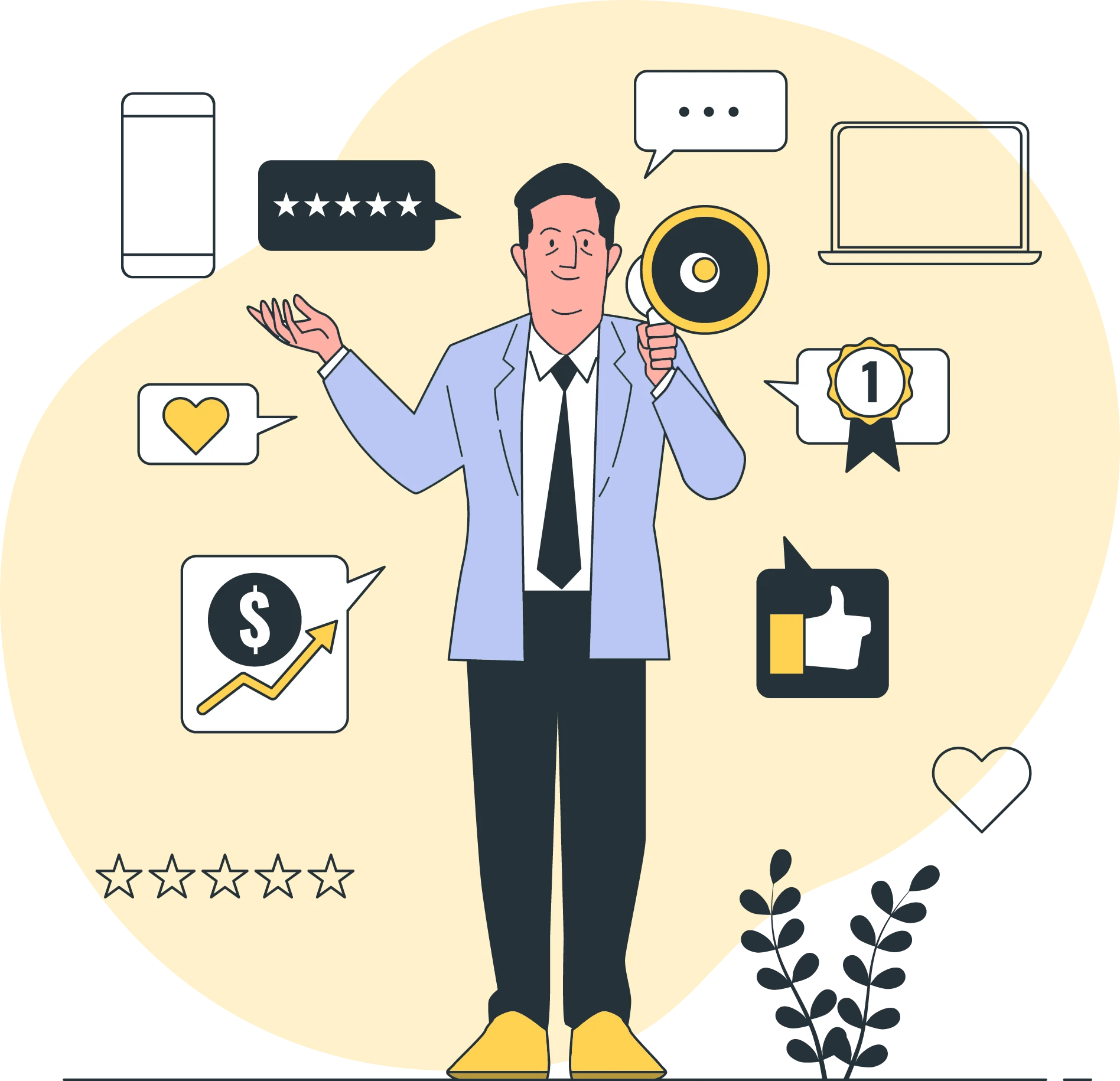 You have access to customize and deploy email marketing campaigns using your branded email address.

You can customize the referral panel with your payment, reward model, and statistics.

You can plan affiliate programs or apply for a personalized Finestel Pro and start a new business, if you're an affiliate marketer.

Branded Telegram bot for notifying your clients.
Trading Terminal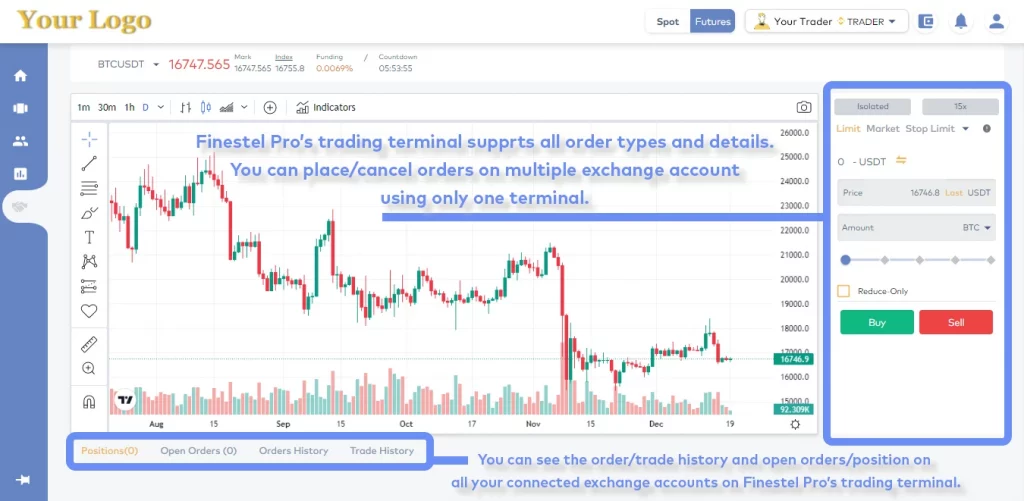 Finestel Pro's trading terminal (fast switching) is what you can use to place/cancel orders on the connected exchange accounts (either yours or your clients').

Trade 1600+ crypto pairs on the spot market (supports all order types).

Binance USDⓢ-M futures all order types and models (cross, isolated, hedge mode, one way, etc.).

Funds transfer between Binance spot & futures accounts.

Live order, position, and P&L tracking.

Order and trades history tracking.
Personalizations
Depending on the variety and the complexity of the personalizations you're asking for, it will take from a couple of hours up to two working days to modify your personal crypto asset management software.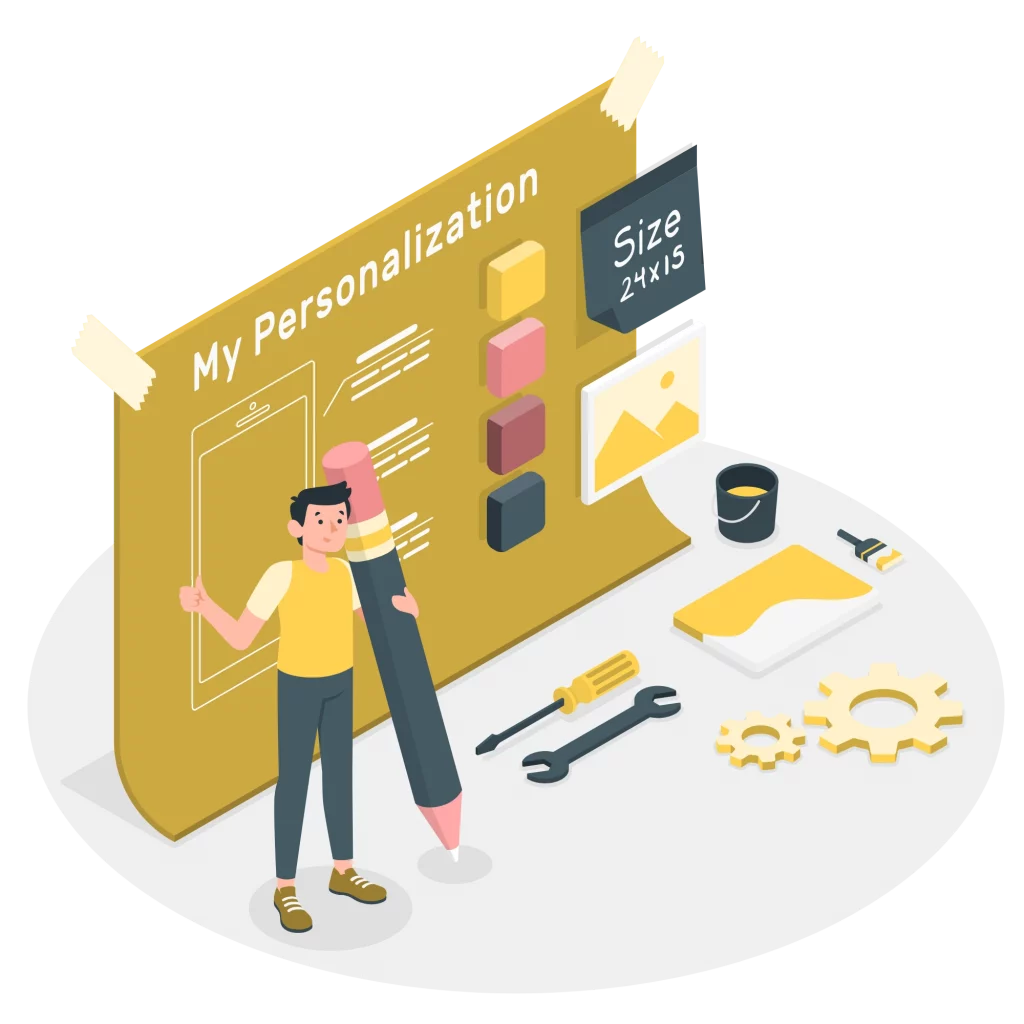 Domain Address
If you already have a website and a branded domain address you can have Finestel Pro under your domain name (or a sub-domain). Otherwise you will receive it with a Finestel sub-domain (e.g. yourbrand.com or yourfund.finestel.com).
Brand Logo & Color
Your brand new crypto asset management software will have your logo and we'll paint it with your brand colors.
Social Media, Website & Physical Address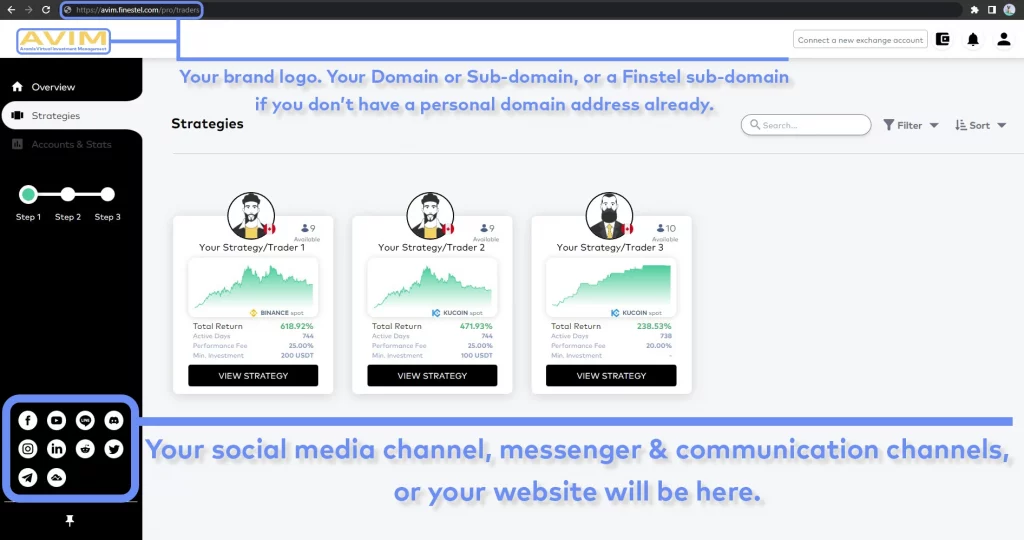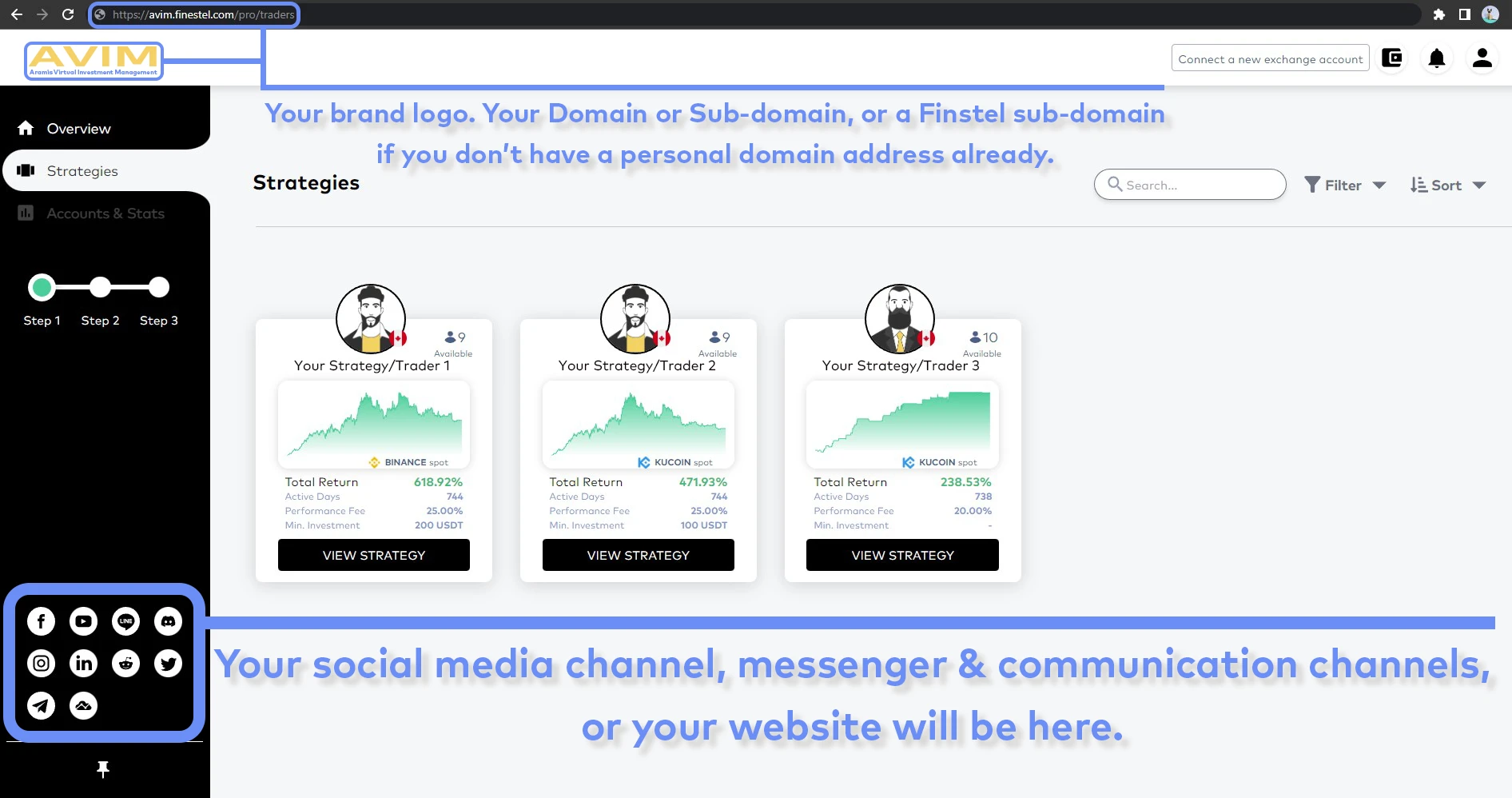 The social media section will contain your social media channels (Discord, Telegram, Instagram, FB, etc.), you will have your website address on the software, and the contact us section will have your office address, phone number, etc., on it.
Finestel Pro is Best for Crypto Asset Managers, Pro Traders, and All the Crypto Trading Experts. But How Exactly?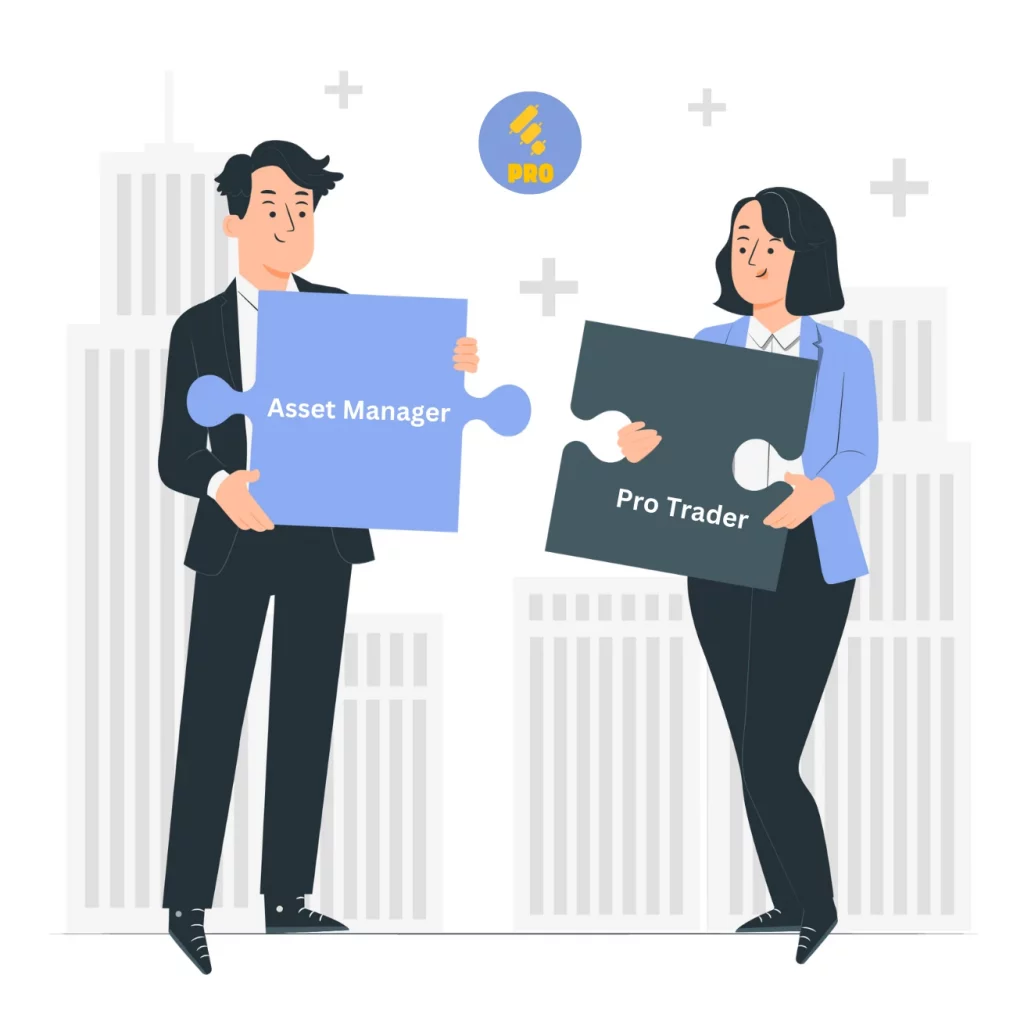 Traditional investment management firms are mostly custodial, meaning you hand over your capital, or investment dedicated money – to be exact – to them, which they turn into diversified investments, using well-tested strategies, and build you a portfolio.
The investment management concept in the crypto industry, in contrast, leans more toward non-custodial models via API access.
Finestel Pro is a highly customizable B2B2C (Business to Business to Customer) crypto asset management software, providing non-custodial (via API access on Binance, KuCoin, Bybit, and other crypto exchanges and via Finestel exchange (soon) without all the API troubles) to professional crypto asset managers and traders.
Crypto Asset Managers & Pro Traders with an Up-and-Running Business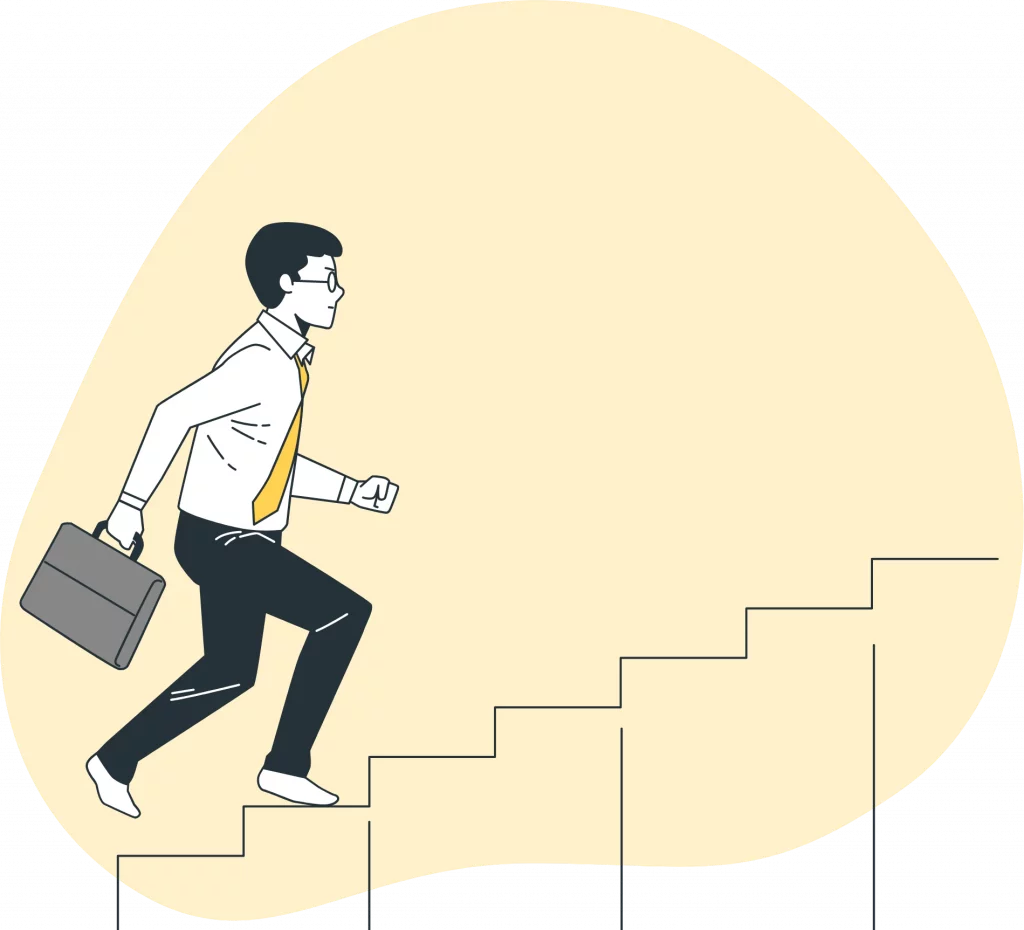 You can run Finestel Pro – with your brand name though – under your current asset management business' domain address and literally make it your own. Plus we can provide API integrations for most of Finestel Pro services to your technical team and customize everything to your taste.
Pro Crypto Traders with a Community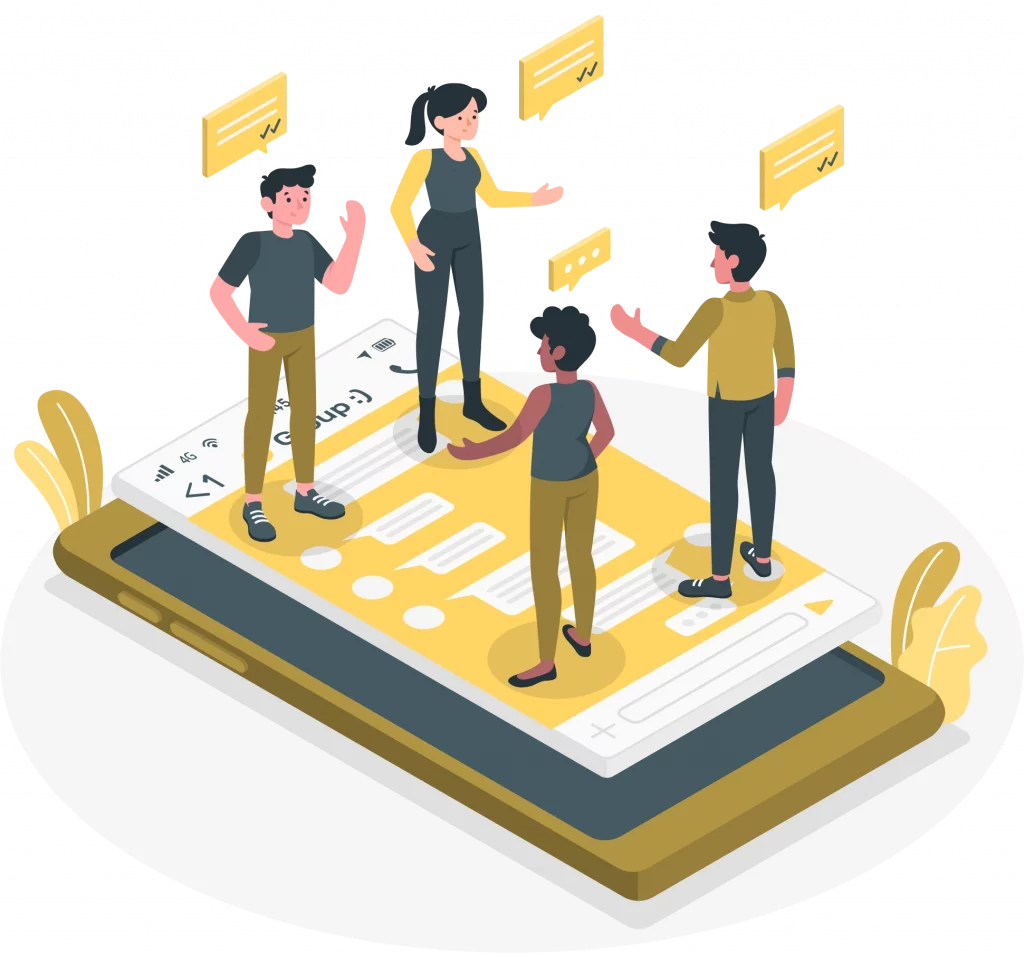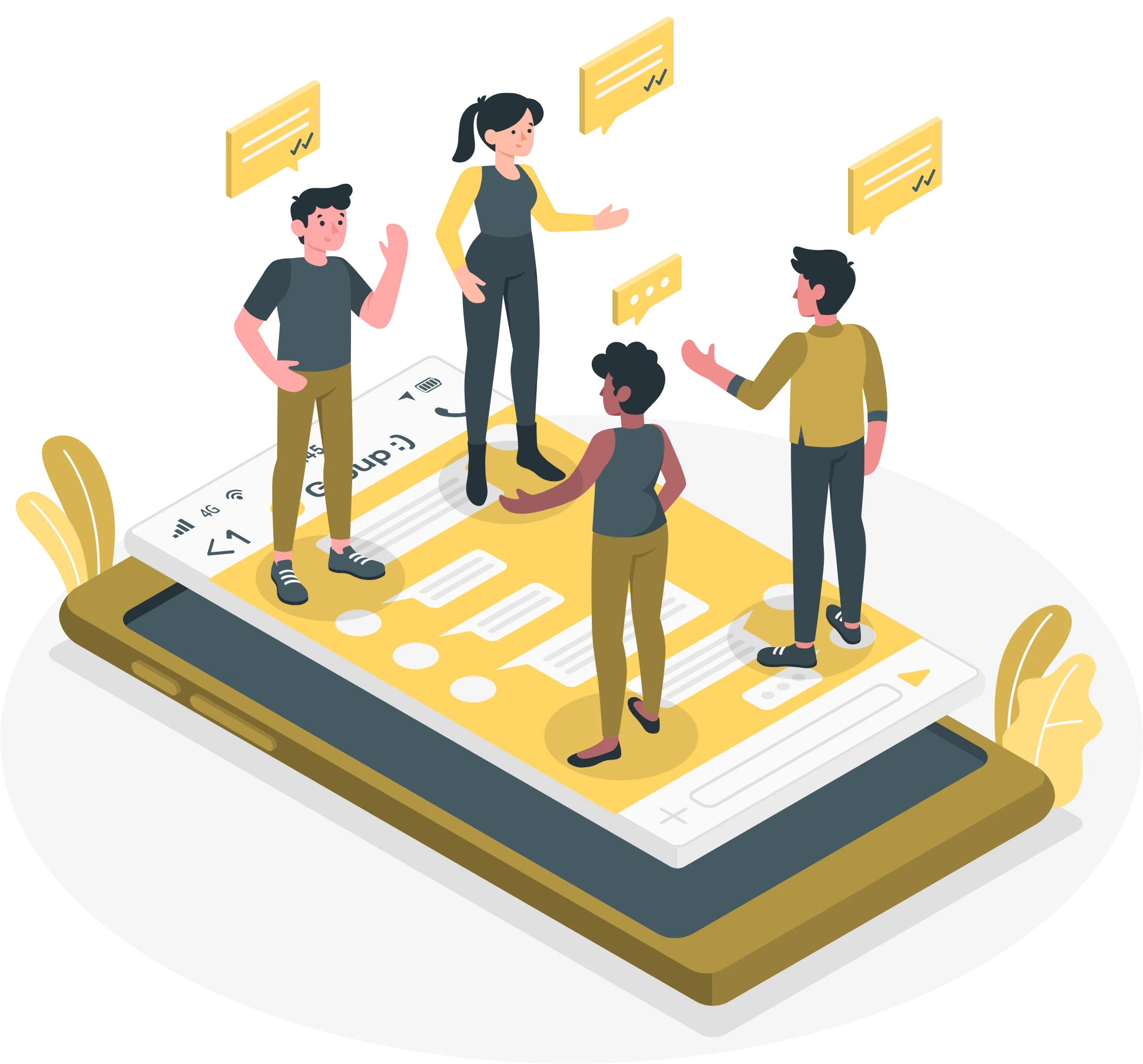 Professional crypto traders who don't have a "business" but they manage crypto investments for a private community. Finestel Pro not only makes it official but also wipes off so many burdens from providing your crypto asset management services to your clients.
Pro Crypto Traders Who Want to Start a New Business Right Now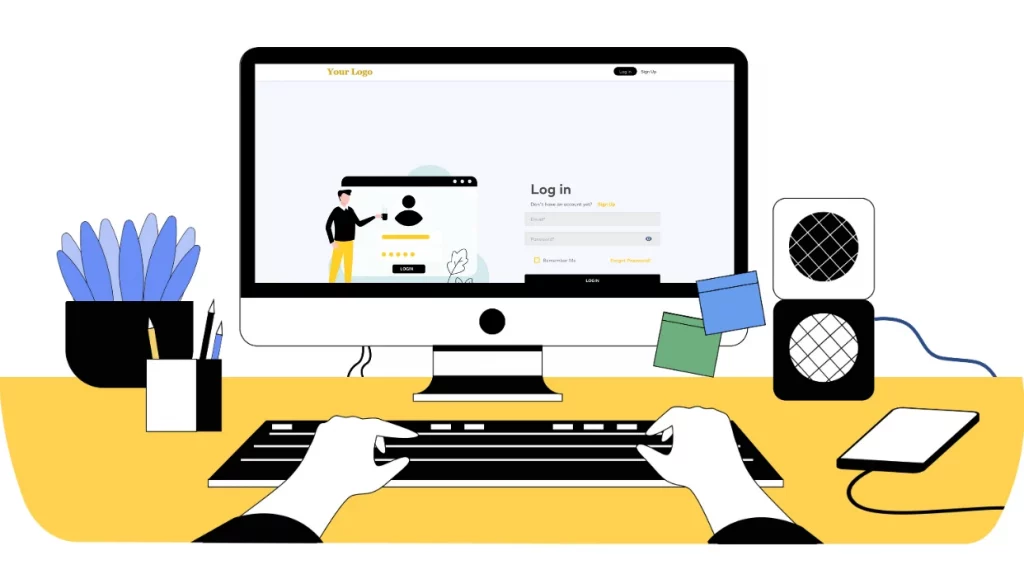 Finestel Pro software gives you an opportunity to start a fully personalized crypto asset management business from the ground up, and quickly. You will have a branded innovative Fintech platform to grow your business with; almost zero infrastructure is required.
Trading Signal Providers
The current signal providing models are quite outdated. Finestel Pro will turn your trading signal channel on Telegram or your Twitter account into a real legit crypto investment management business, with zero setup fees (early access)!
There Is also a Different Category That Can Use Finestel Pro: Affiliate Marketers!
If you're an affiliate marketer, Finestel Pro is yours to build a legit business with. You can close a deal with a professional trader, crypto trading strategy developer, or an asset manager and then add them on your personal crypto asset management software's list and then split your revenues with the trader or strategy owner.
Additionally, if you're an asset manager you can create referral programs (AKA bounty programs) and grow your business through referral campaigns. Finestel Pro has a referral panel for the program participants to track their user gains and revenues.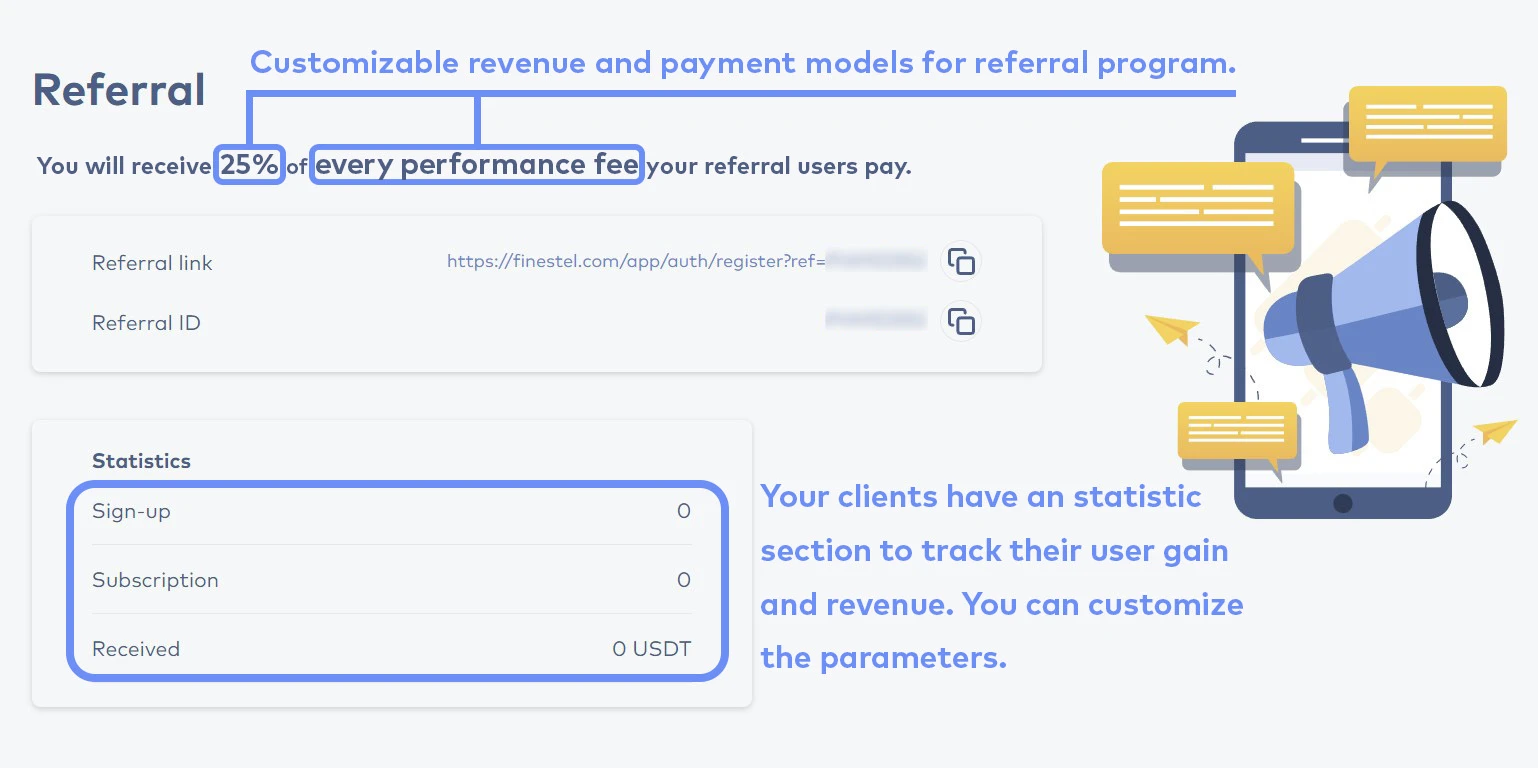 How Is Finestel Pro Different from Other Copy Trading, Crypto Asset Management or Social Trading Platforms?
Finestel Pro was primarily designed to provide crypto asset management services by professionals. There are many crypto investment platforms, portfolio trackers, and ATSs (Automated/Algorithmic Trading System) platforms that provide crypto asset management services to the industry.
However, almost none of them are a designated crypto asset management software or platform. These platforms are either a crypto copy trading, social trading, exchange or provide automation crypto trading bots.
Copy Trading or Social Trading Platforms
Crypto copy trading platforms (usually in the form of social trading platforms) are mainly focused on proportional order replications between exchange accounts or between traders and copy traders on a crypto exchange.
Copy trading platforms can do the job on a small scale but definitely cannot handle what a designated crypto asset management software does.
Trading Bot Provider
Another sector in the industry that provides asset management services for crypto is occupied by trading bot platforms.
These platforms are great for automating your trading system, and hence they provide copy trading services, it's not rare to see a "crypto asset management" section on them. 
Although these bots are highly customizable and versatile, building one requires some knowledge. You can build them via lines of code or through deploying a trading strategy in the form of order placement on a trading terminal.
Finestel Pro, compared to the two models above, is primarily a crypto asset management software running on top of Finestel's fully automated copy trading bot.
Watch Finestel's copy trading bot syncing an investor account's Binance spot portfolio with the copied trader's:
What Are the Drawbacks of Using Existing Social Trading Platforms or Copy Trading Bots for Crypto Asset Management Businesses?
The first issue we encountered during our feedback collection was that traders and crypto asset managers didn't want their clients to see other traders on the platform.
The reason is that traders' performance and profitability rely on their trading style, strategy, and so on and so forth. So, misconceptions and inaccurate comparisons are quite likely to happen.
Moreover, tools, services, and setups asset managers use, usually depend on their strategy, and it's neither possible to meet all the preferences nor to anticipate asset managers adapting their trading style to the tools and services you provide only; right?
Finestel Pro Is an Adaptable Crypto Asset Management Software
Although the crypto asset management market size has been rapidly growing in the past few years, the lack of a customizable software for the industry is still quite significant. 
Among all the platforms, providing asset management services, the two issues above remain unsolved no matter the variety of tools and services they provide or how reliable they're providing them to the industry.
Thus, we decided to place Finestel Pro in an intersection between crypto, finance and asset management automation, that focuses on personalizing its tools and services for the industry's professionals.
Build Yourself a Digital Crypto Asset Management Firm [Early Access]
So far, I've told you everything Finestel Pro provides to your crypto asset management business; however, you can see and test it on your own by applying for a demo account. Also, you can book a private online meeting with one of the co-founders and ask your questions directly from them.
Head Over to Demo Page & Book Your Early Access Spot
There is a Finestel Pro button on the top right corner of the finestel.com homepage, which will take you to a page where you can submit your request for a demo account.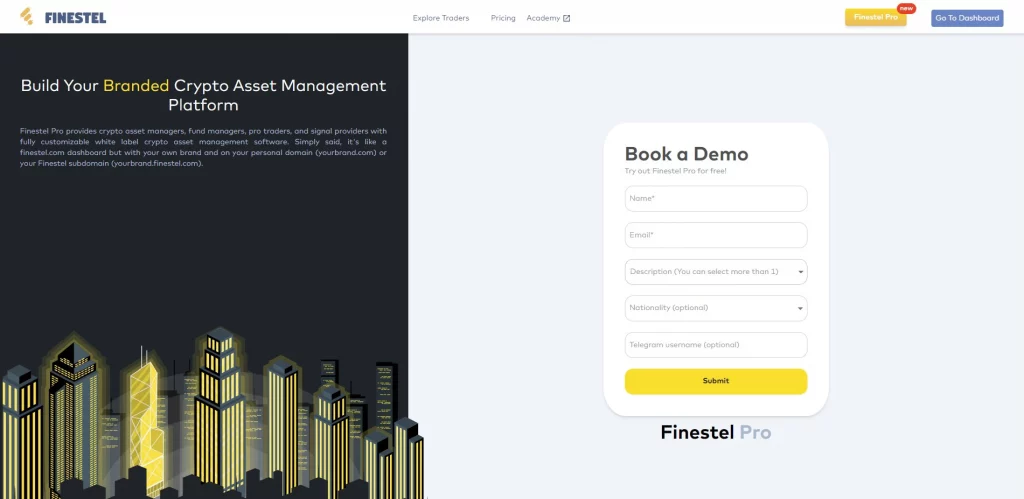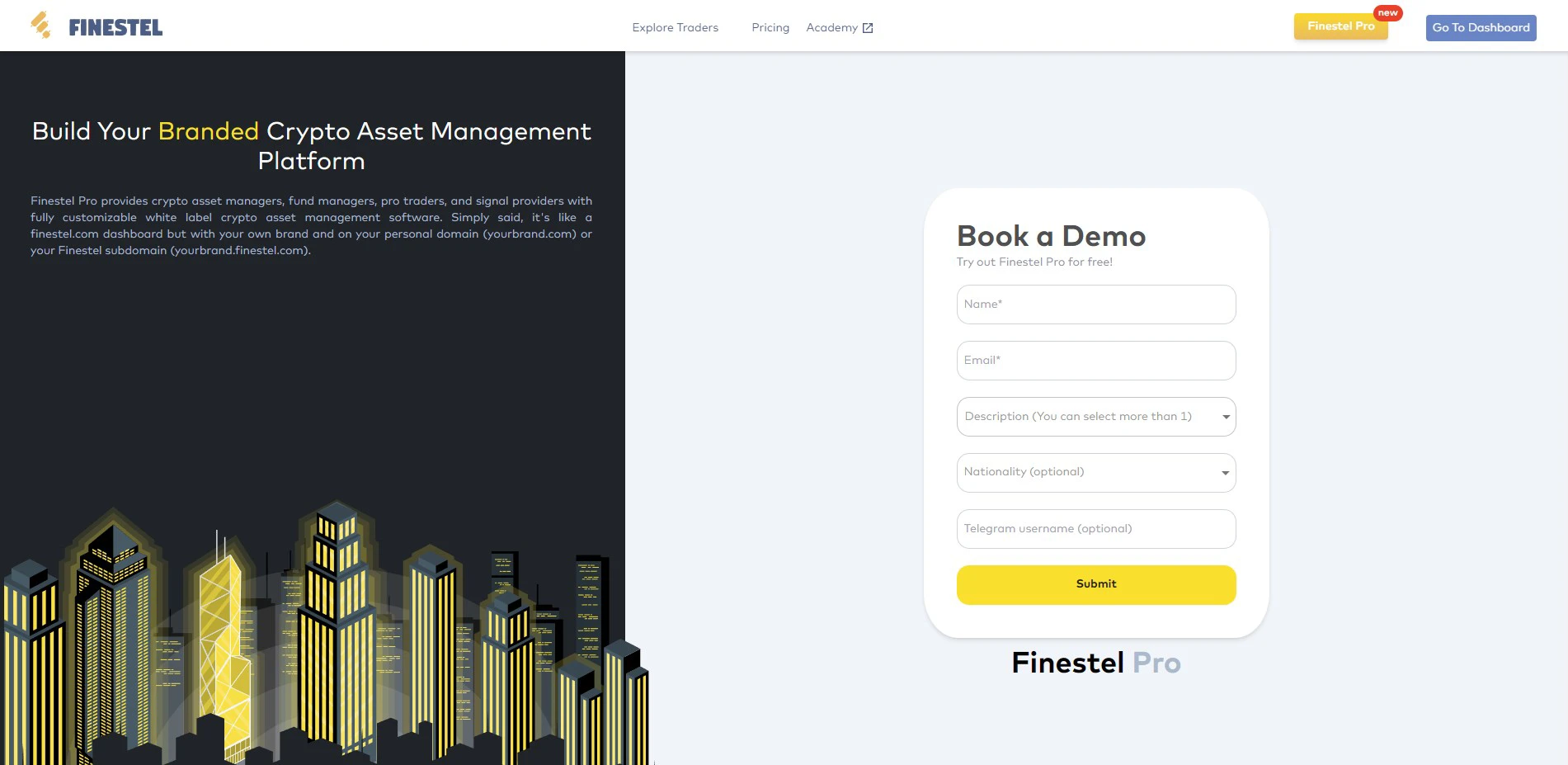 Just fill in the blanks with the required information, and we'll send you an email afterward to access the demo account. If you liked the software – I bet you will – you can send over your brand logo and your business' details to receive the personalized software without any setup cost (early access).
Need to Know More Details And Introductions?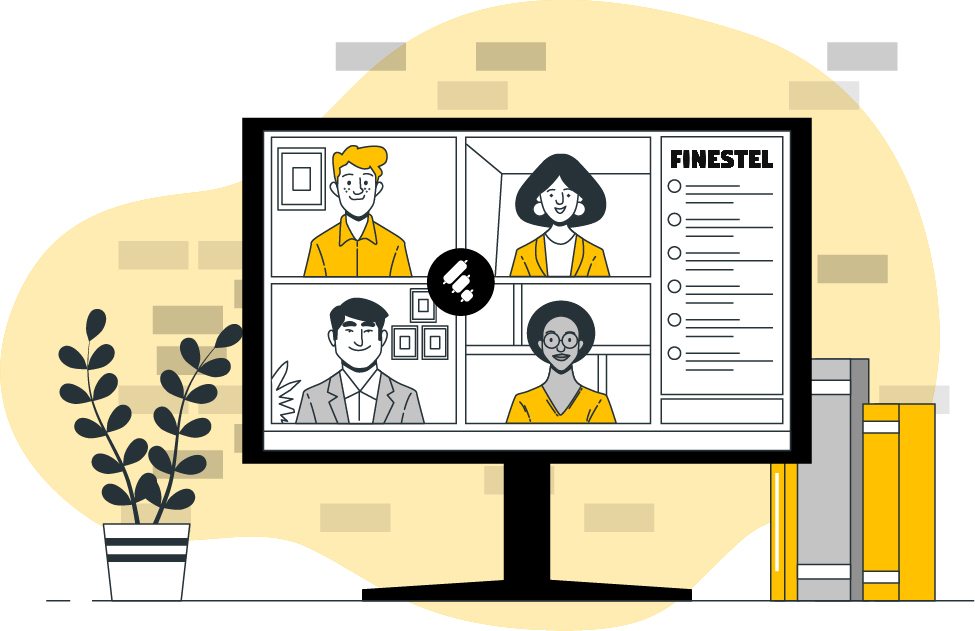 If you didn't find the answers to your questions, you can book a 15-minute short meeting with one of Finestel's co-founders and ask your questions directly or share your suggestions.
Finestel Pro's Pricings
Finestel Pro Pricing for Asset Managers
Finestel's revenue is from monthly service fees (per copy per month) that investor accounts (copy traders or clients) pay, which is customizable, meaning that pro traders tell us who they like to pay us that service fee. The fee can be paid whether by you or your clients. If you make the payment we won't charge your clients and vice versa. Speaking of payments:
Crypto Asset Managers Pricing & Settlement Cycles for Their Clients
You can customize your preferred pricing or billing system and its cycles (daily, weekly, monthly) using management, subscription, and performance fees or a combination of 2 or all of them.
Conclusion
If you currently own an up-and-running crypto asset management business, or are into starting a new one, Finestel Pro is the best software to help you with that, with literally zero cost (currently available only).